The Reasons Why You Should Buy These 5 Ceiling Materials For Residential
|
Residential construction is unfinished without a proper roof or cover. Thus, the ceiling is an essential part of the building that offers protection and durability. It includes the elements such as temperatures, sunlight, wind, and rain. Aside from the use for protection, the ceiling materials for residential can show aesthetics. Here is further information for you!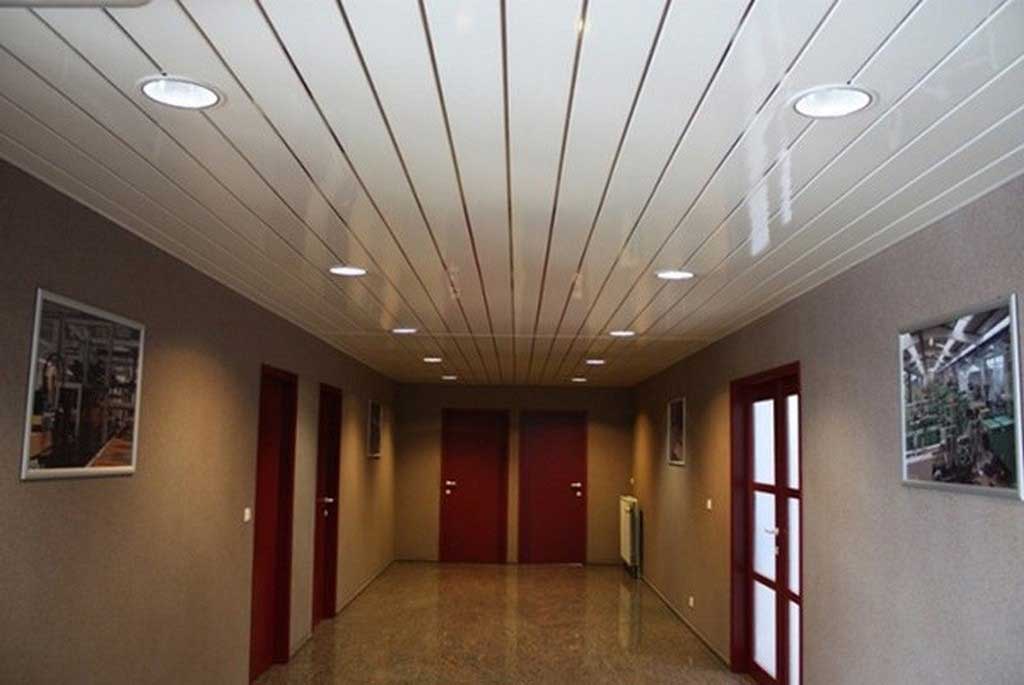 Ceiling Materials and The Function That You Need To Know for Residential
1. Gypsum false ceiling panels
Gypsum is a ceiling material made of calcium sulfate. It is a popular material for ceilings due to its excellent quality. Gypsum false ceiling panels are useful as thermal, sound, lightweight, and fireproof insulation. In addition, the material is also soft. The gypsum board is square with an iron frame to build a false ceiling.
Gypsum is available with a wide variety of choices, such as red, yellow, brown, white, and gray. The ceiling materials for residential use are also available in standard or colorless options. The aesthetic appearance of this gypsum board can be used as a laminate and paint. Best of all, gypsum is flexible since it provides different shapes and textures. These include plain, oval, curved, and coffered types.
2. Wooden ceiling panels
Wood is a good material because it has a natural pattern and texture. Wood panels can come in a variety of forms, such as beams, planks, and perforated panels. The material provides convenience at the time of installation. You only need screws and nails. Another advantage, they are durable but vulnerable to termite attack and warping.
3. Fiber ceiling tiles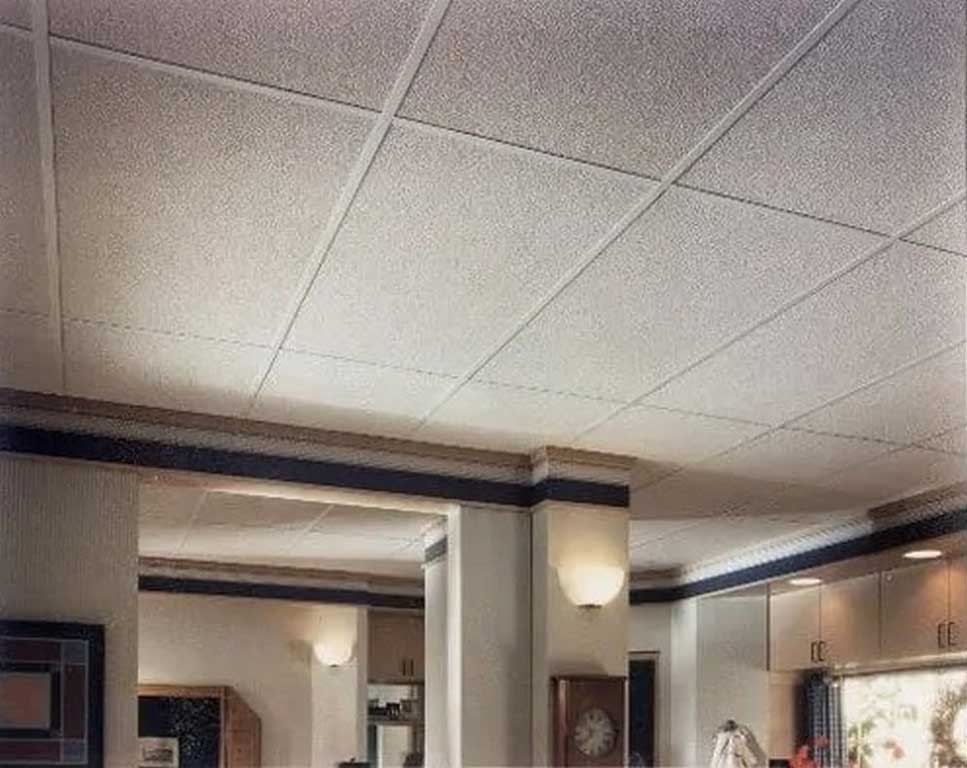 Fiber ceiling is also known as the soundproof or acoustic ceiling. The ceiling materials for residential buildings have sound insulating properties due to the combination of natural and synthetic materials such as bitumen, tar, vegetable fibers, wood, and stone. For that reason, fiber ceiling tiles have tough and fire-resistant characteristics. As a result, the ceiling material is ideal for commercial applications and purposes in noisy places.
4. Glass ceiling panels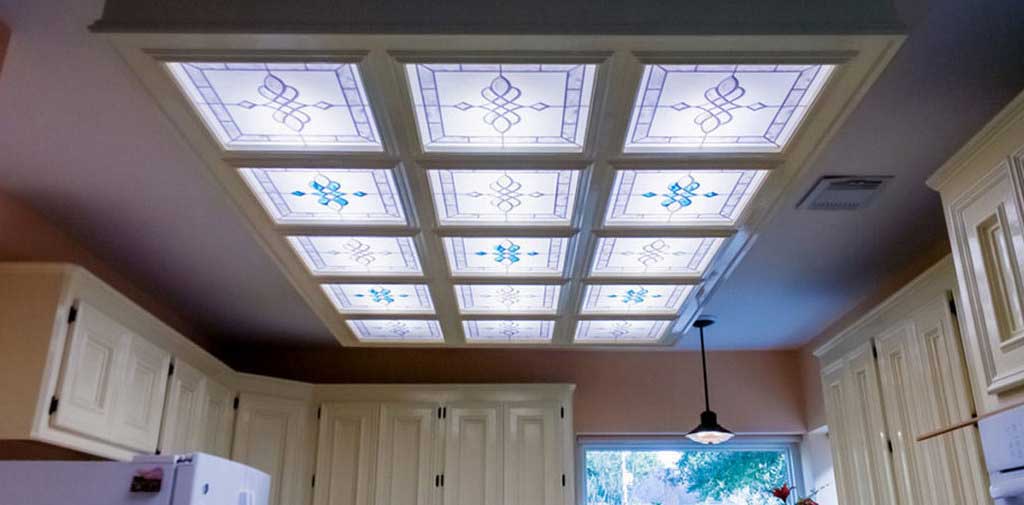 If you want to display a residential design with a false ceiling aesthetic, use glass ceiling panels. Their transparency is effectively used for a tiny dwelling application to appear more spacious. Glass has a good design and motif. Especially for design elements such as coloring, laminating, and patterns. In addition, glass ceiling materials are excellent heat insulators.
5. PVC false ceiling panels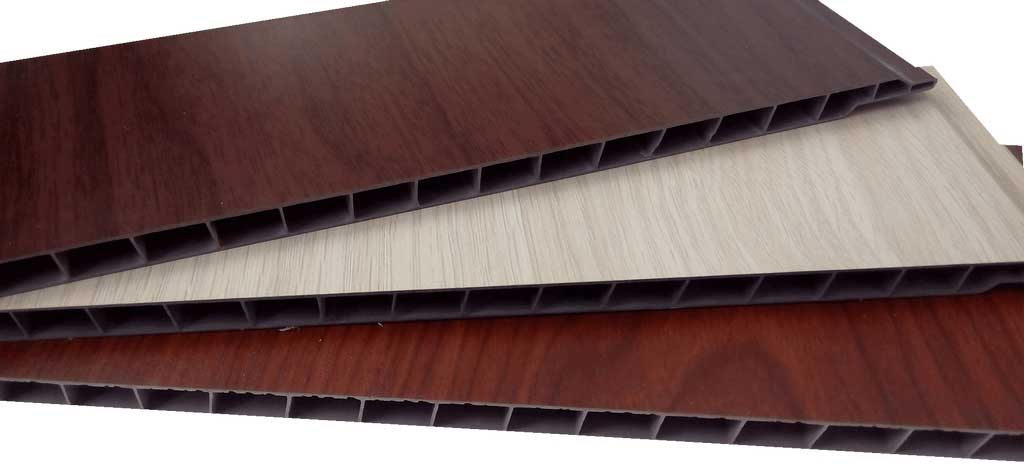 The polyvinyl chloride (PVC) is a plastic material that is suitable for basement, kitchen, toilet, bathroom, and garage applications. The ceiling materials for residential use are a very cost-effective alternative when compared to other, more expensive panels. The best part of the panel is easy to install and maintain. They are also lightweight and resistant to moisture.
The panels outlined above are teardrop cover panels that are proper to use in buildings or rooms. In addition to aesthetics, ceilings also offer functional features that when installed in a dwelling. For example, false ceilings provide good acoustics because noise can be minimized. In addition, they also provide space for plumbing, residential electrical wiring, air conditioning ducts, and other elements.