Home
»
Home Improvements
»
Finding Out 5 Ceiling Materials Options for Your Commercial and Residential Space
Finding Out 5 Ceiling Materials Options for Your Commercial and Residential Space
|
There are many types of ceilings on the market that you can choose from. Therefore, understanding the characteristics of different types of ceilings can help you communicate your vision for a space. However, the selection of this ceiling depends on the space and your design. To help you determine to pick one ceiling materials options for commercial or residential space, here is the information!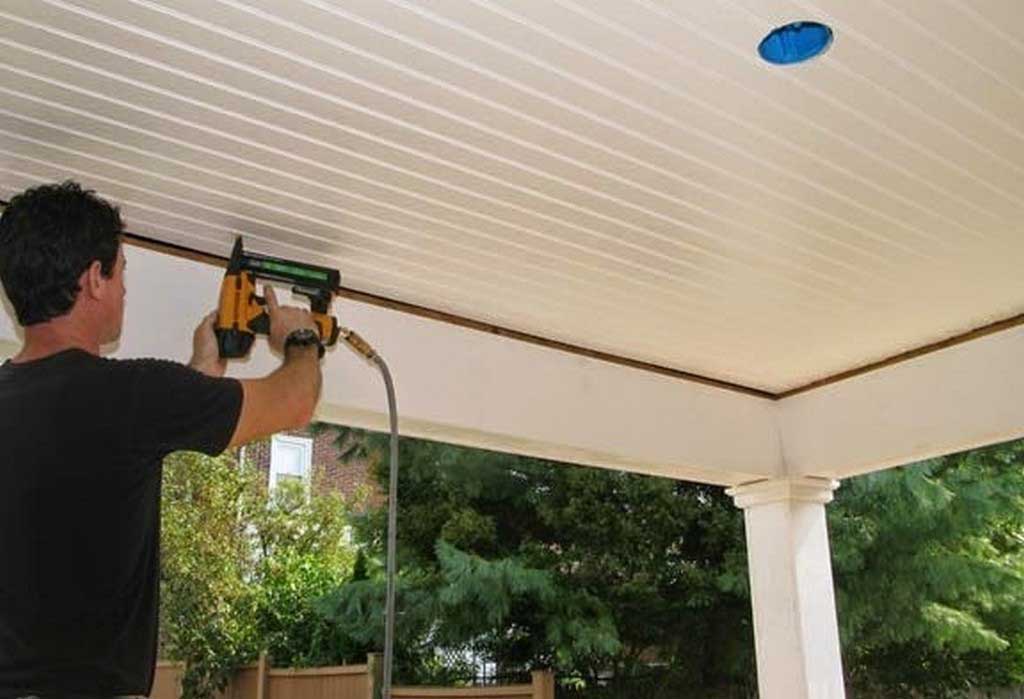 Various Types of the Best Ceiling Ideal for Commercial and Residential Spaces
1. Suspended Ceiling
A suspended ceiling is one of the popular materials used in commercial spaces. This type of material is used with ceiling tiles that regulate noise in a certain space or room for commercial purposes. In other words, this ceiling design is used to hide mechanical fixtures, lighting, plumbing, cables, etc.
Because of its function, this ceiling variation is most often used in office, hotel, and commercial buildings because it provides a flexible design. Most wood ceilings are suspended using T-bar grating as a cost-effective option. However, installing suspended ceilings near MEP fixtures requires a high level of skill, so it's best to trust the experts.
2. Perforated Ceiling
This ceiling materials options has a dome-like design. Another characteristic of this ceiling is that it is concave and has curved edges instead of sharp angles between walls. For these reasons, these are often constructed using curved molding for framing. The appearance of a concave ceiling will make the room appear softer and suitable for theaters or churches.
3. Tray Ceiling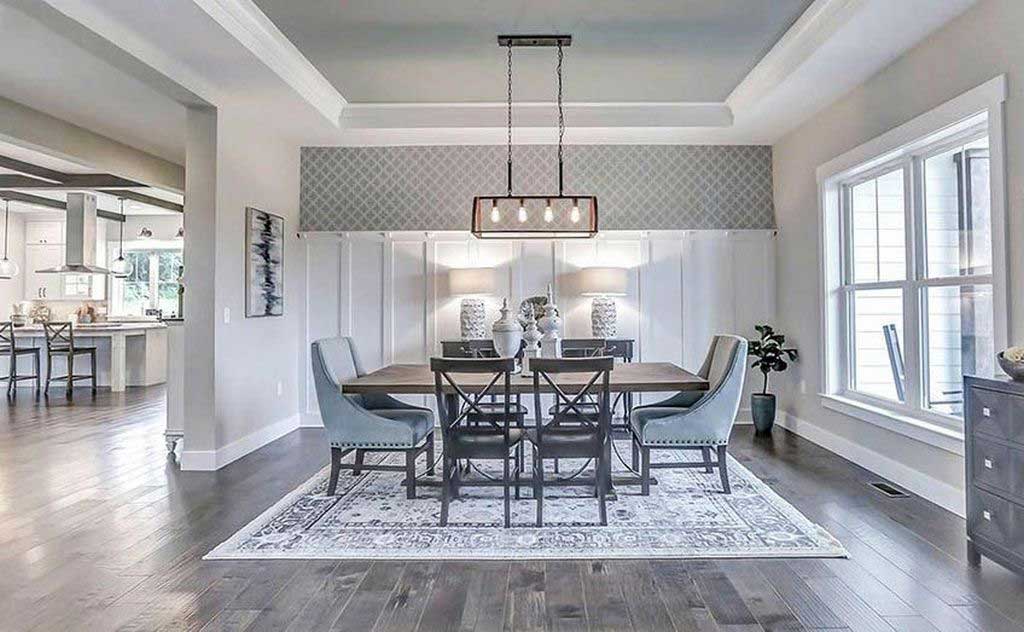 A tray ceiling is one type of multi-level ceiling model. Usually has a characteristic that tiers start from one height, then decrease as you add levels. As the name suggests, the layout of the ceiling and the appearance of this ceiling is like a tray. With a unique design, it can add a dramatic effect to a room. In addition, this also makes the room seem taller.
4. Coffered Ceiling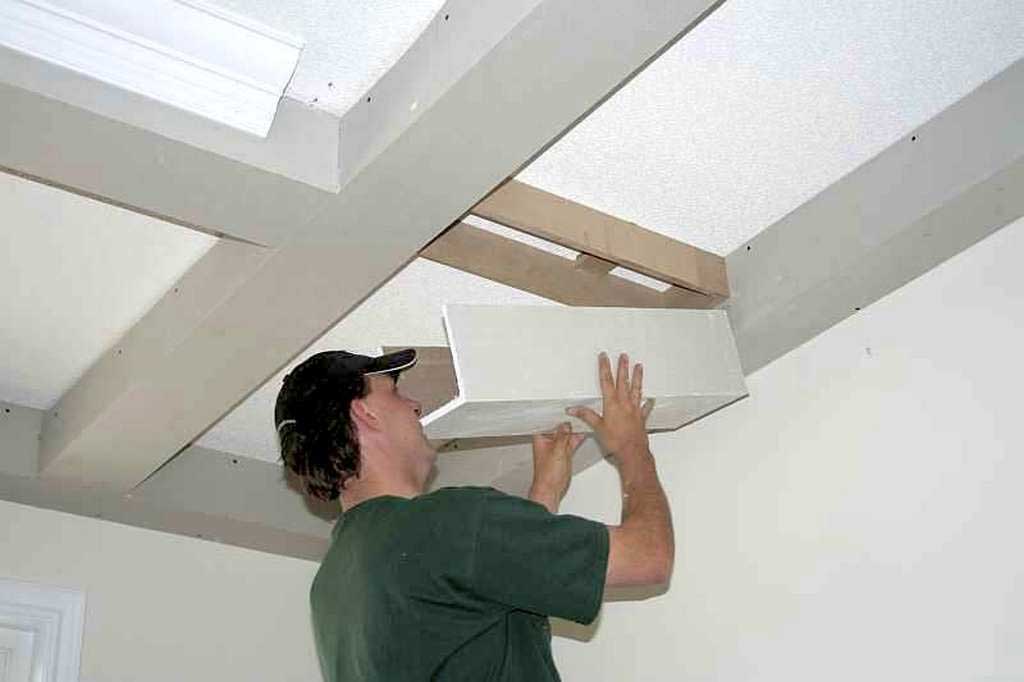 Coffered ceilings are commonly ceiling materials options in upscale homes. You can see it in hotels, churches, libraries, etc. The characteristics of the coffered ceiling reflect a luxurious and classic aesthetic. In addition, it becomes a more expensive option than the conventional option. That is why you need installation by a specialist who is skilled with this variety.
5. Conventional Ceiling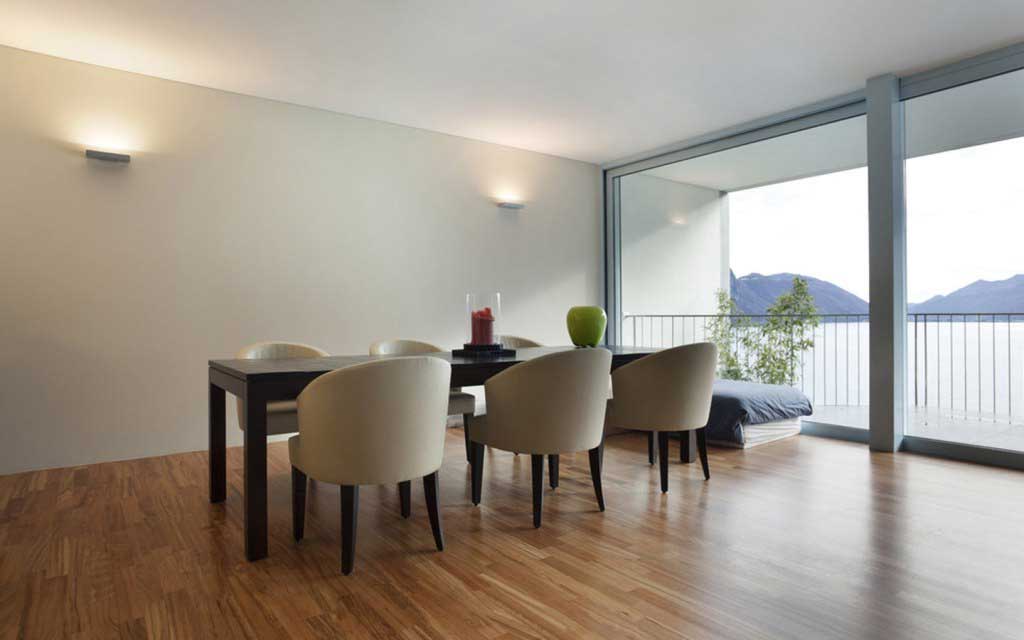 This type of ceiling is one of the most widely applied by home needs. This ceiling has a standard drywall finish with easy installation. As a result, the costs required are also cheap. Conventional plain and flat ceilings range in height from 8 to 9 feet. The best thing about these ceiling materials options is that they can be adjusted to the size of typical construction materials.
In conclusion, you can choose various materials for the ceiling that are suitable for your needs. If you want to use a ceiling for commercial needs, try choosing one with excellent quality, but also cheap. If used to display aesthetics and a charming appearance, a coffered ceiling can be the solution. Plus, choose one that is easy to install for residential space needs.