Home
»
Decorations
»
5 Timeless and Romantic Wedding Room Decoration For A Simple Wedding
5 Timeless and Romantic Wedding Room Decoration For A Simple Wedding
|
A wedding event is such an intimate moment, both for the wedding couple and their relatives, family, or friends. Great use of the romantic nuance of one's wedding will amplify the closeness with one another and appreciate a feeling of being together in one big venue. You can find some great tips for a bigger picture of romantic wedding room decoration underneath.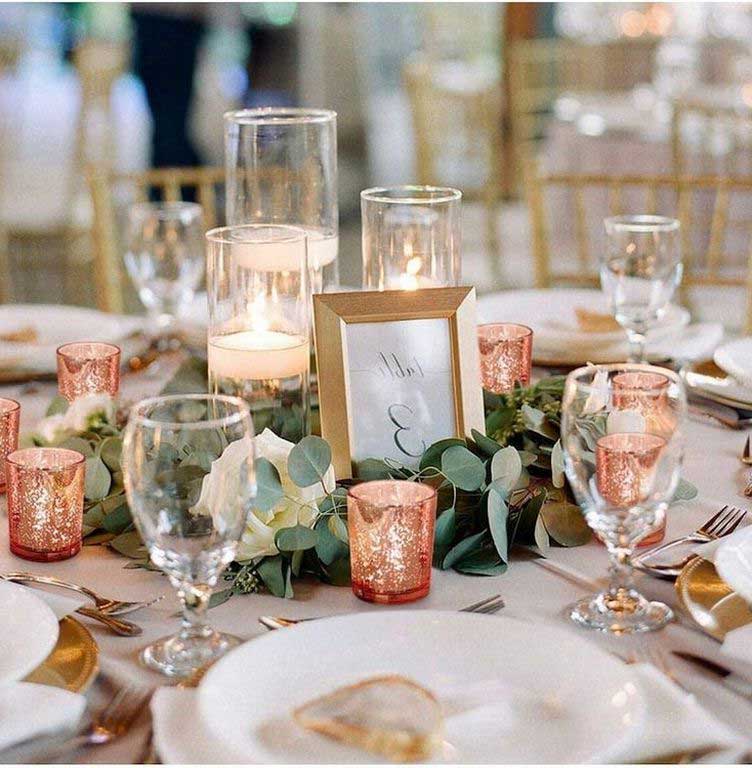 Romantic Wedding Decorating Tips You Should Don't Miss
1. Color Palette of the Whole Event
It's no longer a secret that the majority of wedding events are color coordinated. The reason for this is to ease the process of designing the costume, the invitations, or even the wedding venue. For a wedding couple that wishes for a simple themed wedding, the color beige and ivory will never get out of style. These bright colors can also enhance the romantic feeling of a wedding.
2. Flowers Choice to Suit the Whole Atmosphere
Although you want a simple appearance for the wedding venue, it is still a good idea to add some touch of flowers to the decoration list. This second romantic wedding room decoration can be a good platform to profess feelings of love and adoration through flowers. Many flowers hold different meanings, so it's also very important to pick the right type of flowers.
3. Choice of Lightings
When you're thinking about romance at a wedding, you might imagine the romantic mood of a candlelight dinner. This is why providing a bunch of candles on every corner of your wedding venue will be an excellent idea. Enhancing the romantic feelings of a wedding using candles is the best alternative to replacing a lamp. You can use candles on the tablescape.
The warm ambiance of candles will amplify the intimate atmosphere. If you insist on wearing artificial lamps, this tip for romantic wedding room decoration is to remind you to avoid using artificial lamps with cold-toned colors. A lamp with a blue undertone will decrease the warmth of a wedding, and it might make the whole wedding venue less romantic because of the frosty accent that you receive from those lamps.
4. Guests Seat Design
The fourth recommendation for a simplistic wedding is of course how you style the guests' seats. Guests contribute a huge part to a wedding event, with the guest's arrival the wedding will become more meaningful. That is why you should also consider what kind of chairs you will be using. A normal wedding event seat is one with no armrest and draped with colored fabrics.
5. Table Settings to Fit the Simplistic Wedding Venue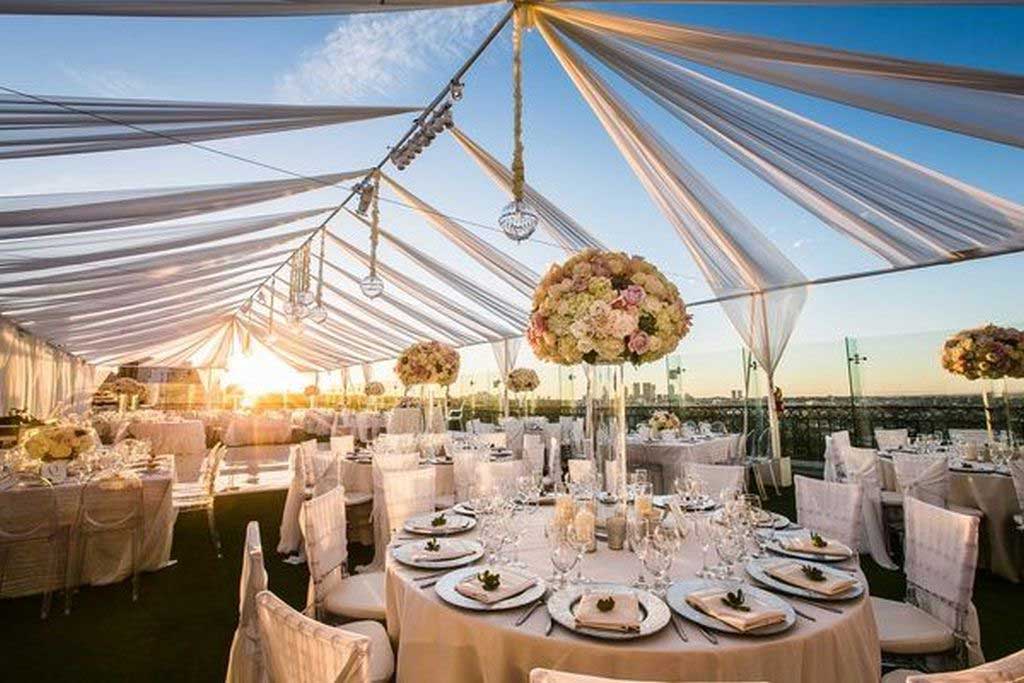 The fifth romantic wedding room decoration tip is to choose the correct materials and colors for the plating and the tablescape as a whole. For a simple but elegant themed wedding, make sure that everything won't look dull by adding a little touch in terms of silverware for the table settings. This is to balance out the whole concept while keeping the aesthetic.
Above are the top five recommendations to achieve a simple look for your wedding. Contrary to popular belief, you can decorate your wedding room both romantic and simple, using some of the tricks stated before. Of course, many things need to be considered but it is totally fine to take your time and discuss it together with your partner. Have a beautiful wedding!