Work In Any Room, Here Are 5 Best Alternative Ceiling Materials
|
Ceilings are commonly applied to residential and commercial properties. The type of ceiling can effectively cover unsightly conduits, cables, and pipes while providing sound insulation. However, the ceiling can reduce the height of the room and break down quickly. That is why several alternative ceiling materials are cost-effective while changing the aesthetics of your room.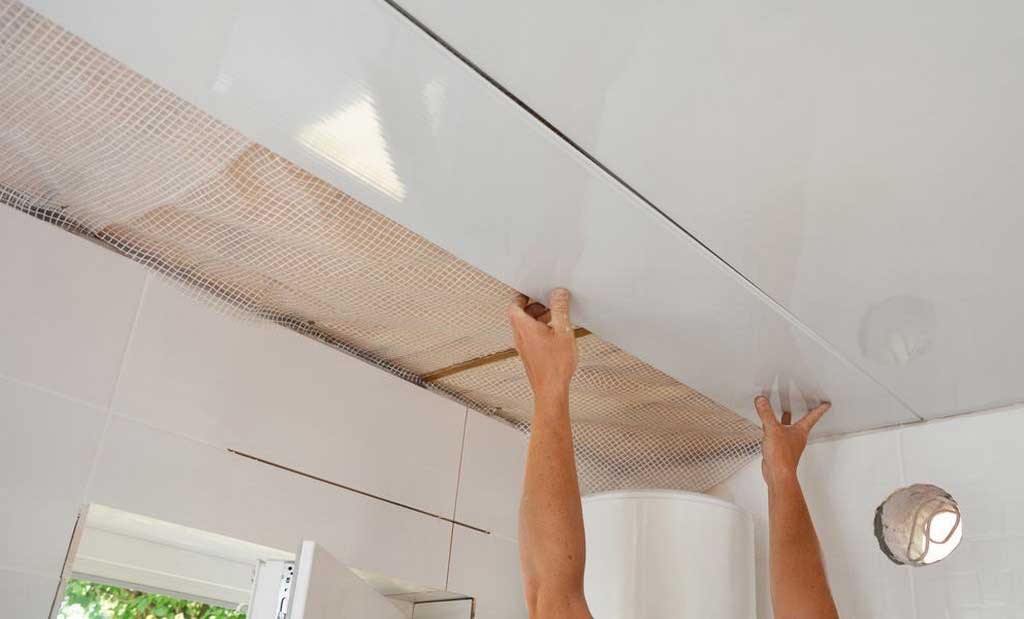 The Best Recommendation of Ceiling Alternatives That Work in Any Room You Can Choose
1. Corrugated Metal Ceiling
If you like minimalist or industrial-style interior design, a corrugated metal ceiling is an ideal choice for your home. The drop ceiling alternative is increasingly popular because it has the advantage of easy-to-obtain materials. This inexpensive and cost-effective style of ceiling is available in several forms, such as sheet brass, copper aluminum, and steel.
2. Stained Glass Ceiling
The stained glass ceiling is an alternative ceiling that offers visual beauty. While this option should be well cared for, it is well worth the investment. Glass has a strong and tough material. These alternative ceiling materials are not disposed of to moisture, which makes them ideal for humid room applications. Examples of ideal places for glass ceilings are bathrooms, basements, kitchens, etc.
In addition, paneled stained glass can act as skylights in bedrooms and living rooms. Increasingly popular, this ceiling alternative is applied to magnificent and luxurious homes. This is because it is considered the focal point of the aesthetics of a room. Not only that, but the unique design is also aesthetically appealing. Best of all, this material also increases resale value.
3. Imitation Wood Blocks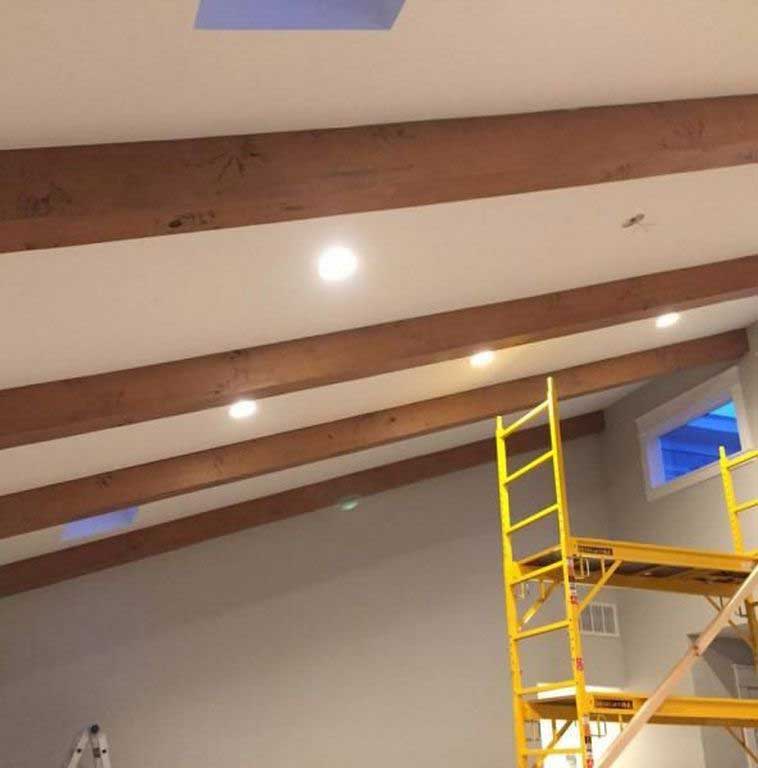 If you have a limited budget, then consider fake wood beams as an alternative to suspended ceilings. The beams look aesthetic and attractive at the same time as alternative ceiling materials. Most importantly, faux wood blocks are effective at hiding cables, plumbing, and other unsightly elements. Also, artificial wood blocks are much lighter than real blocks that are easy to install.
4. Plywood Ceiling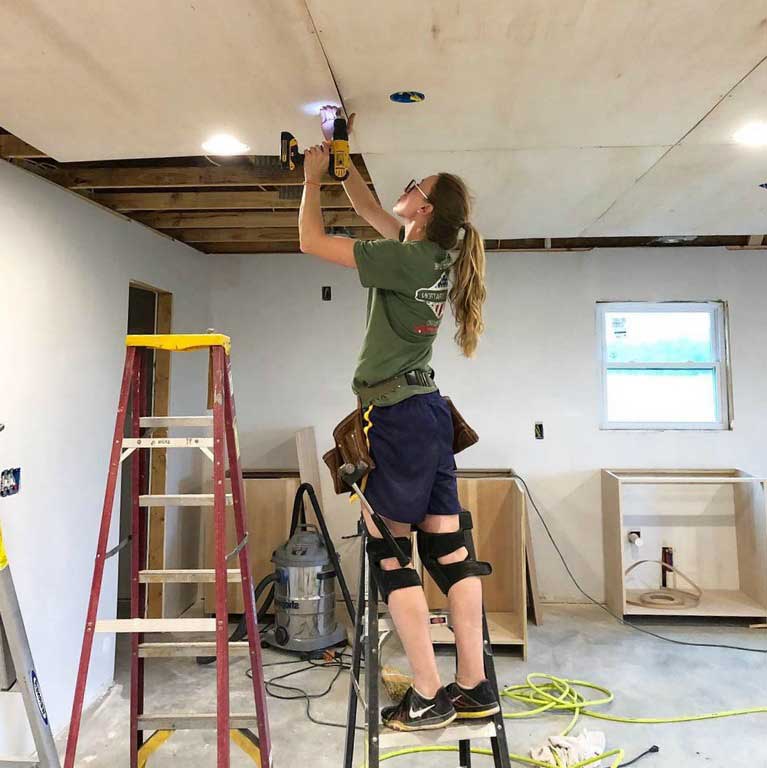 Next, you can use plywood ceilings in the list of ceiling alternatives for the best housing. This material allows you to be creative with the best ideas. This is because different types can be colored or painted in any color you like. Plus, plywood is very durable, sturdy, and you don't have to worry about being overweight when you install it.
5. Acoustic Tiles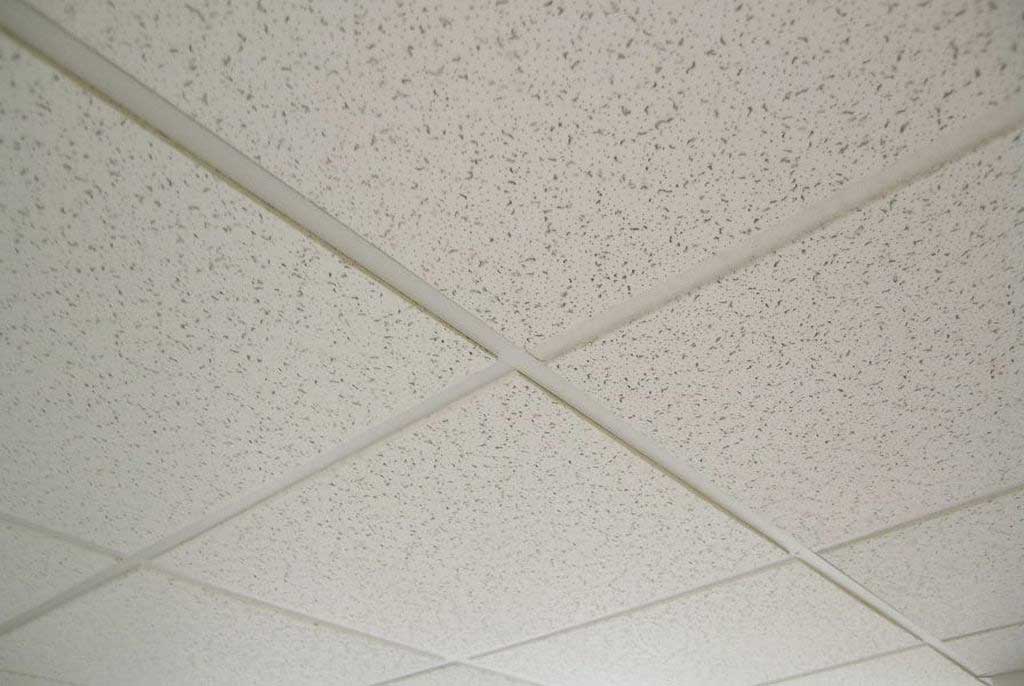 If you live in an apartment or building that has high noise levels, it makes sense to install acoustic ceiling tiles. It aims to drown out the noise from your upstairs neighbors. This type of ceiling tile will be made with a thick melamine foam knuckle material. Besides, there is also an additional alternative ceiling materials in the form of compressed fiberglass that provides excellent thermal insulation.
Overall, there are many different types of ceilings available as an alternative for homes. However, not all ceilings have the same grid pattern. There are ceiling installations that must require professional personnel and only need DIY. If you are not familiar with ceilings, it is best to leave this task in the hands of professionals.