5 Hexagon Coffee Table That Will Enhance Your Home Ambiance
|
A coffee table is an essential piece of furniture in your living room after a sofa. Not only give a layer of practicality to your space, but also add style to your home design. However, when it comes to choosing the perfect model for this table, a hexagon coffee table is the best option. But before that, check out these materials to match your interior design style!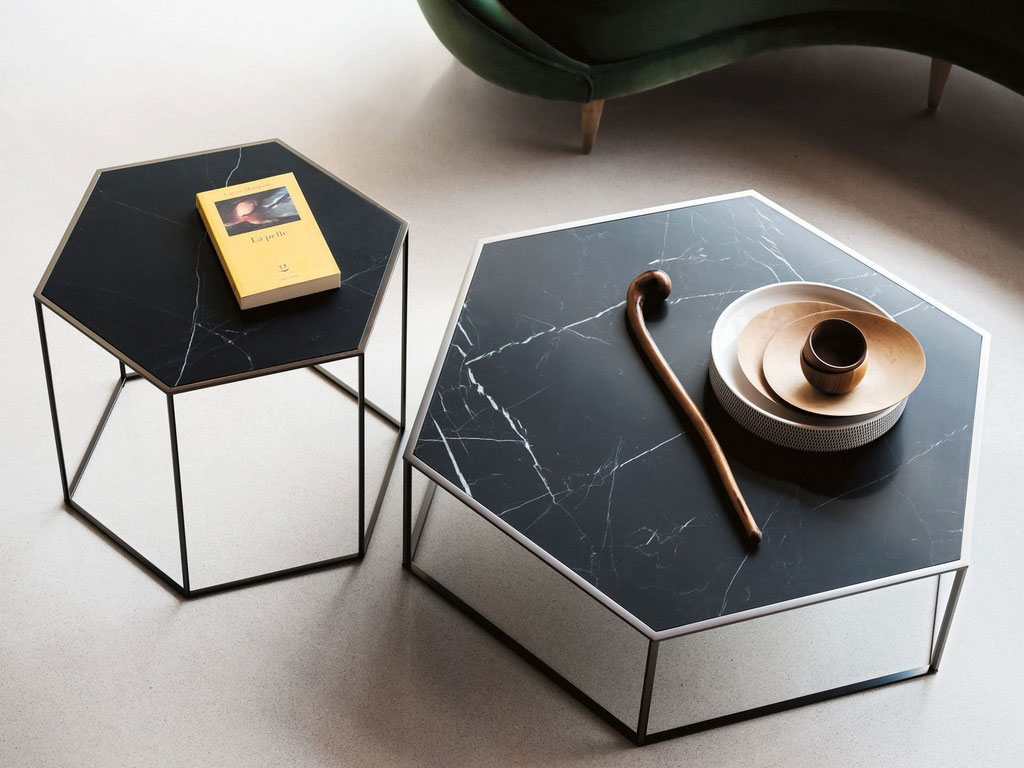 Here Are Types of Materials for Hexagon Coffee Table
Wooden Coffee Table Material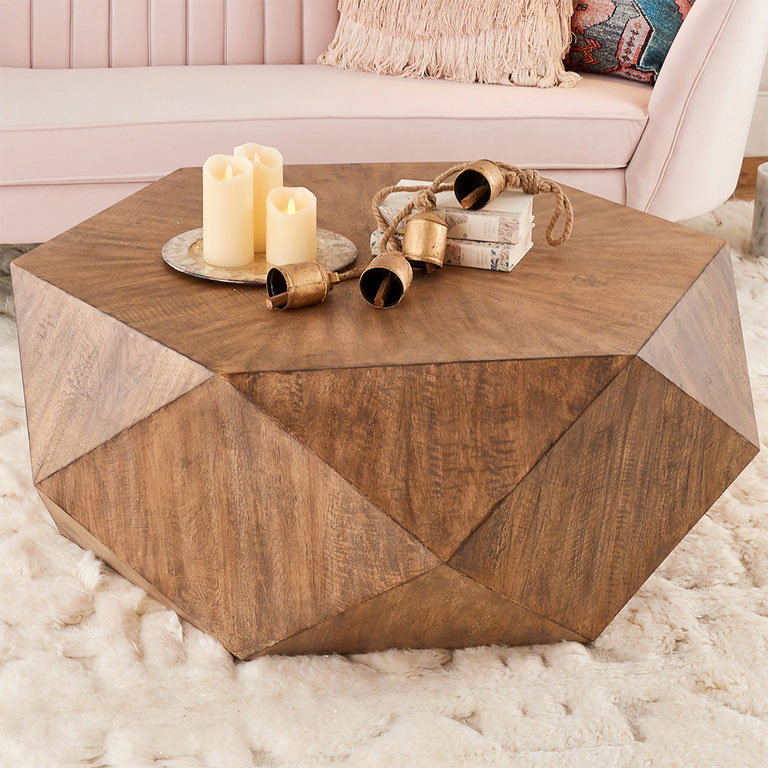 Wood is the common material for coffee tables since it fits into most styles. Even though this table has different finishes and style directions, it makes the table more unique. You can use lighter finishes if you want to have a more Scandinavian or modern vibe. Meanwhile, dark wood finishes can give your space a more classic, industrial, or rustic vibe.
Acrylic and Lucite Materials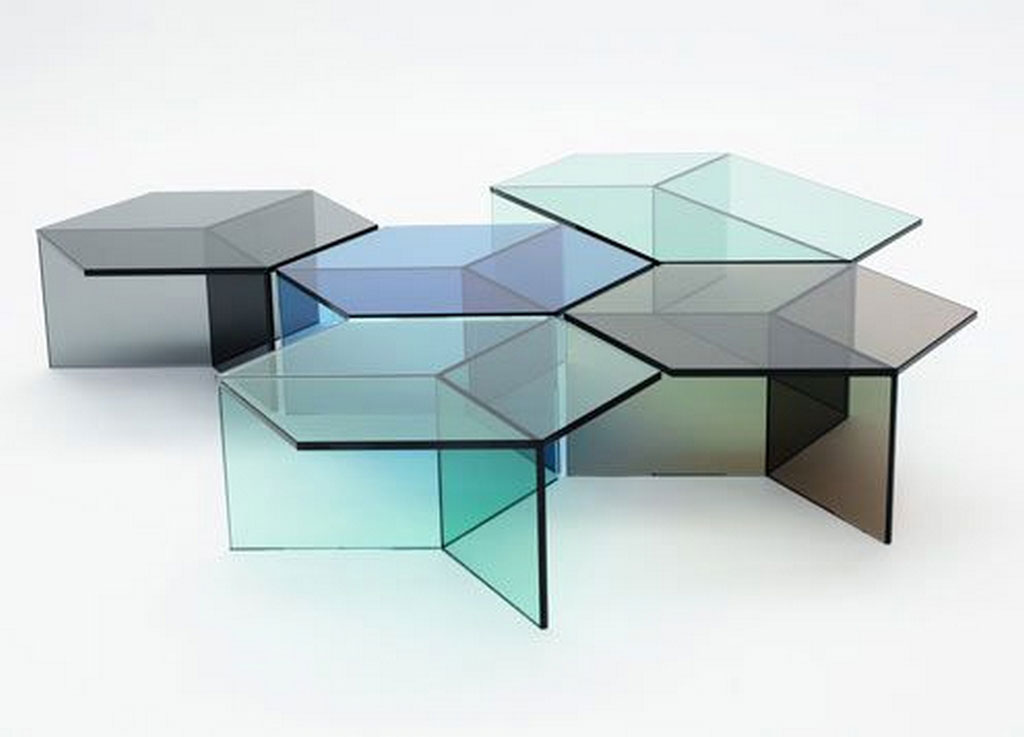 In case you are looking for the perfect modern coffee tables, then choose an acrylic or lucite material. They're also the best choices for glam and minimalist design. Many acrylics or lucite hexagon coffee tables come in a unique shape, which adds a bit of a statement to your space. This table material can give the aesthetic look to your living room.
Not only have that, but this material is also very low-maintenance. So, you can easy-to-clean the table from spills, dirt, and dust without taking so much effort. This is a great material for small spaces, such as an apartment. Also, since they're translucent, this table doesn't add visual weight or clutter to your home interior.
Metal and Glass Materials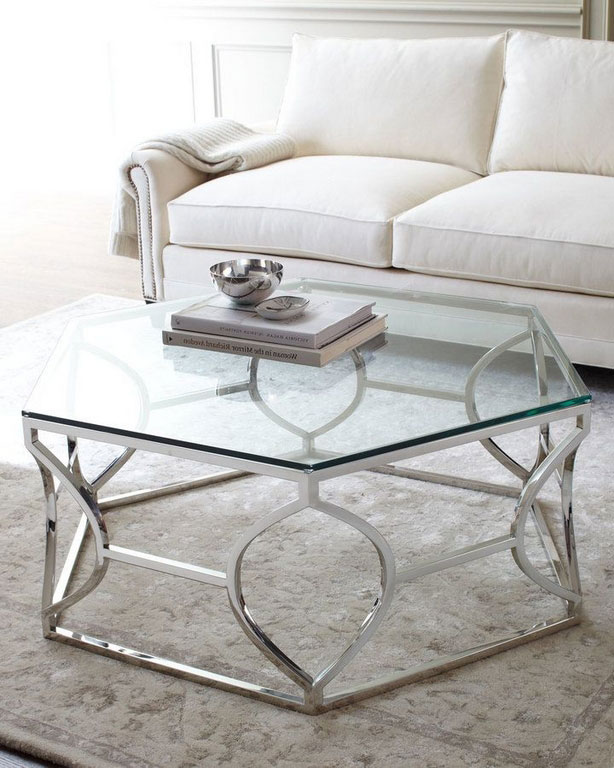 Metal and glass are other options for the hexagon model coffee table. This table is the best to give a perfect touch in the modern or glam design. Many people choose this hexagon coffee table material due to the durability and easy to clean aspect. Therefore, it is an excellent choice for people who are living in the city and have no time to maintain the furniture.
Natural Material Coffee Tables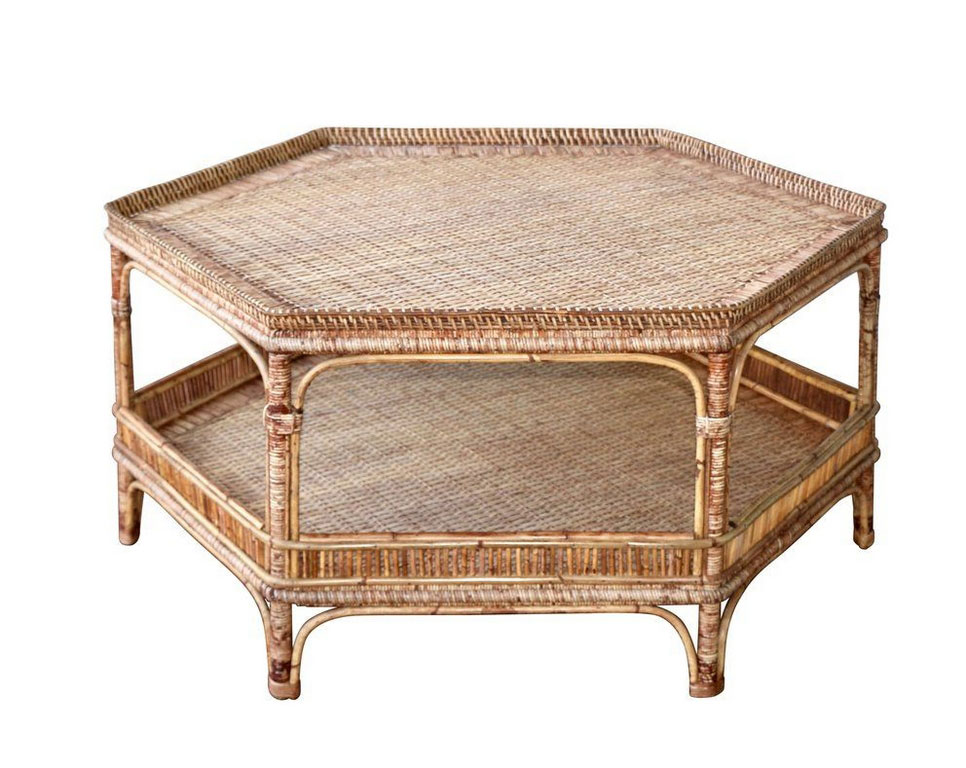 There are also natural materials, like rattan and seagrass coffee table that can add a nice pop of texture to your space. This natural material can go in every style, including rustic, coastal space, or modern homes. They're also great kid-friendly coffee tables since they typically don't have hard edges.  For maintenance, you just wipe any spills down with a damp cloth and use coasters.
Glass Coffee Tables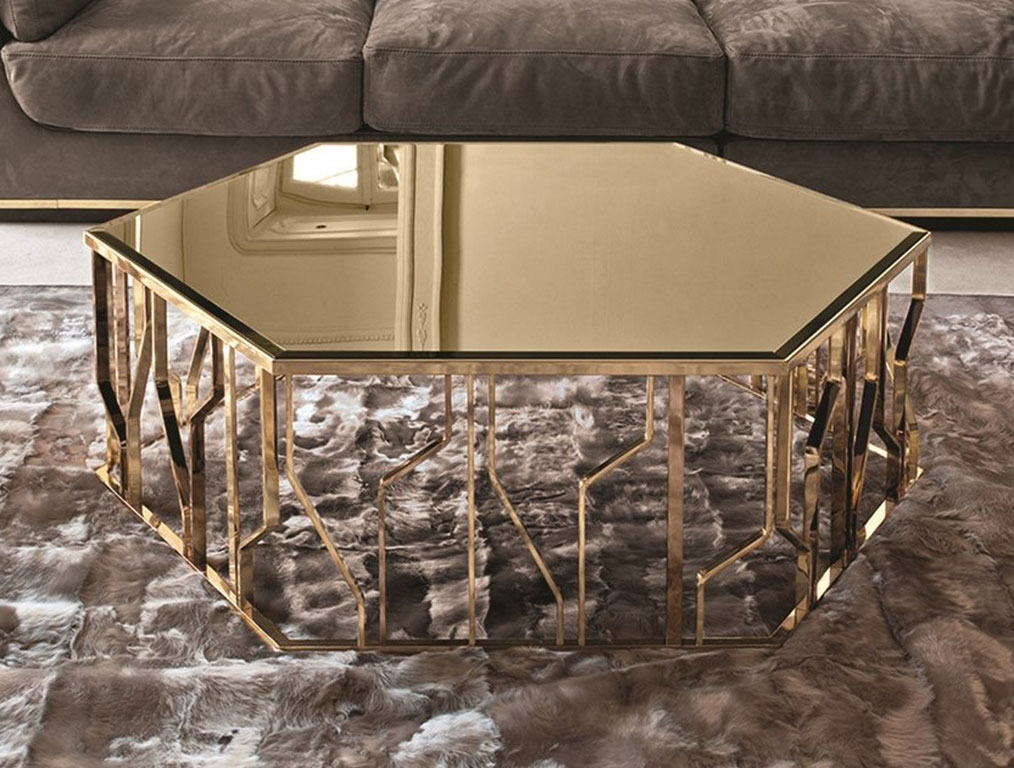 Glass coffee tables are perfect styles for those with a minimalist and contemporary aesthetic. Often, a hexagon coffee table will have metal frames and legs. Therefore, the color and finish of the metal will help drive home the overall look. In addition, this table isn't a good material choice for a high-traffic space, and it's not kid-friendly.
Once you have decided on the shape coffee table, then the next step is thinking about the materials. In general, the material will affect the overall look of interior home design. In case you are drawn to a certain style, there are some materials that you can choose to match the design. You can choose from glass, wood, metal with glass, acrylic or lucite, to natural materials.