Home
»
Furniture
»
7 Wood Slice Coffee Tables To Bring In Outdoor And Add Natural Touch | Roy Home Design
7 Wood Slice Coffee Tables To Bring In Outdoor And Add Natural Touch | Roy Home Design
|
There are many ways to make a statement through furniture and decoration pieces. Especially for a living room where many kinds of furniture are available in any kind of model, design, and collection. If you are looking for a great product that will state its presence and looks, then consider adding a wood slice coffee table to your room. Why? because it looks amazing and will be a great centerpiece. Interested? Here is some example for you.
7 Coffee Tables Made Of Wood Slice You Might Interest To Invest
Stylist Bowl Shaped Coffee Table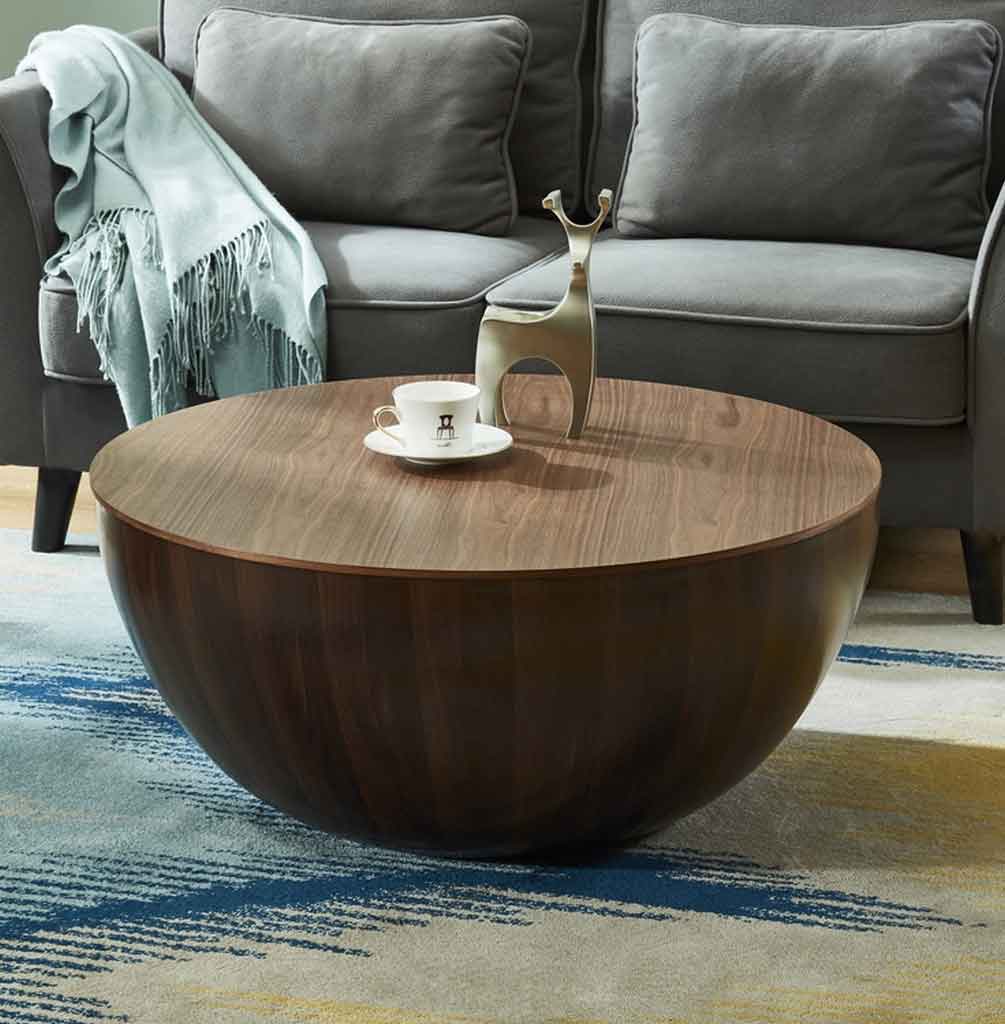 There is no doubt that the coffee table selection will come in numerous models and designs. A table made by Port Augusta is a great piece to add a splash of style to the room. The bowl-like shape is mainly made of numerous woods that united into one unique piece. The top part of the surface used a wood slice, while the base made of many wood branches. They are bound together to create a bowl-shaped coffee table.
Why this particular piece? If you look closely, the product not only appears authentic but also add a rustic vibe to the room. Its crafted from teaks wood, have dense grain, and natural resin. This wood slice coffee table will be able to withstand insects, fungus, and moisture. There is also numerous product that comes in the same shape. You can find the wooden surface combined with a metal base, or those with some legs.
Thick Chunky Coffee Table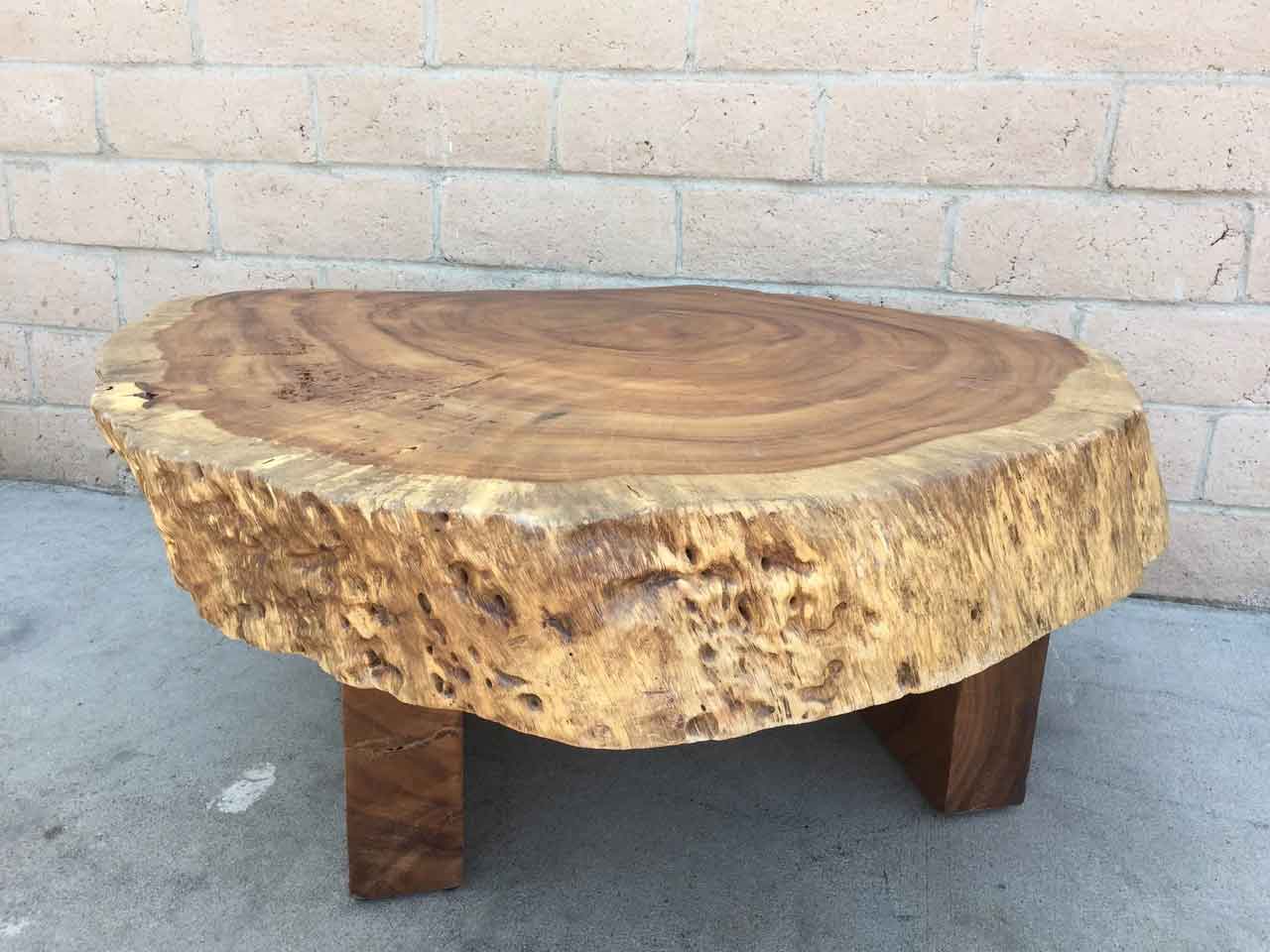 Many times, the particular coffee table made of wood slice comes with a big chunky wooden piece as the surface. While it looks stuffy and heavy, but the appearance brings a rustic, simple, and natural feeling on it. You can take a look at a product made of Amaro. The design is very simple with a thick and chunky wood slice. The legs also made of thick wooden blocks. It made from reclaimed tropical acacia wood.
Wooden Slice Wooden Leg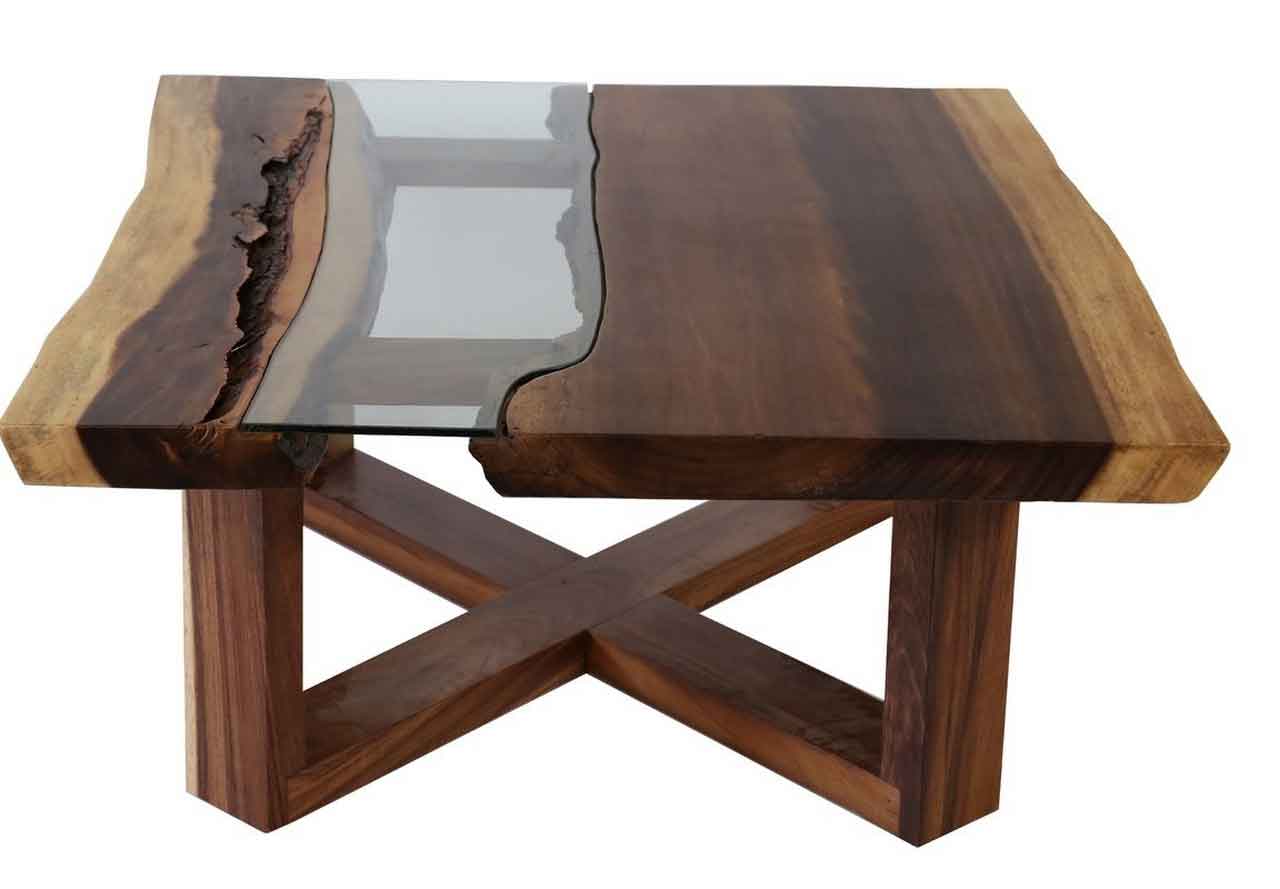 Just like the thick chunky coffee table, you can find numerous designs that come with wood slice top and wooden legs. However, this time you might be interested in the tad bit thinner surface. In this case, there are many wood slice coffee tables you can choose from. For example, you got the product from Doretha, Alvey, Adams Northwest, and many more. Each product offers different charms.
This is quite important to know that every wood slice will have a distinctive appearance and shape. Depending on the wood used, the color, pattern, and durability will differ from one to another. Thus you can choose based on your preference. On the other hand, the legs design also comes in many varieties. Some use wooden bars, U-shaped or conjoined legs, antique furniture legs, to a wooden stump as the leg.
Schafer Coffee Table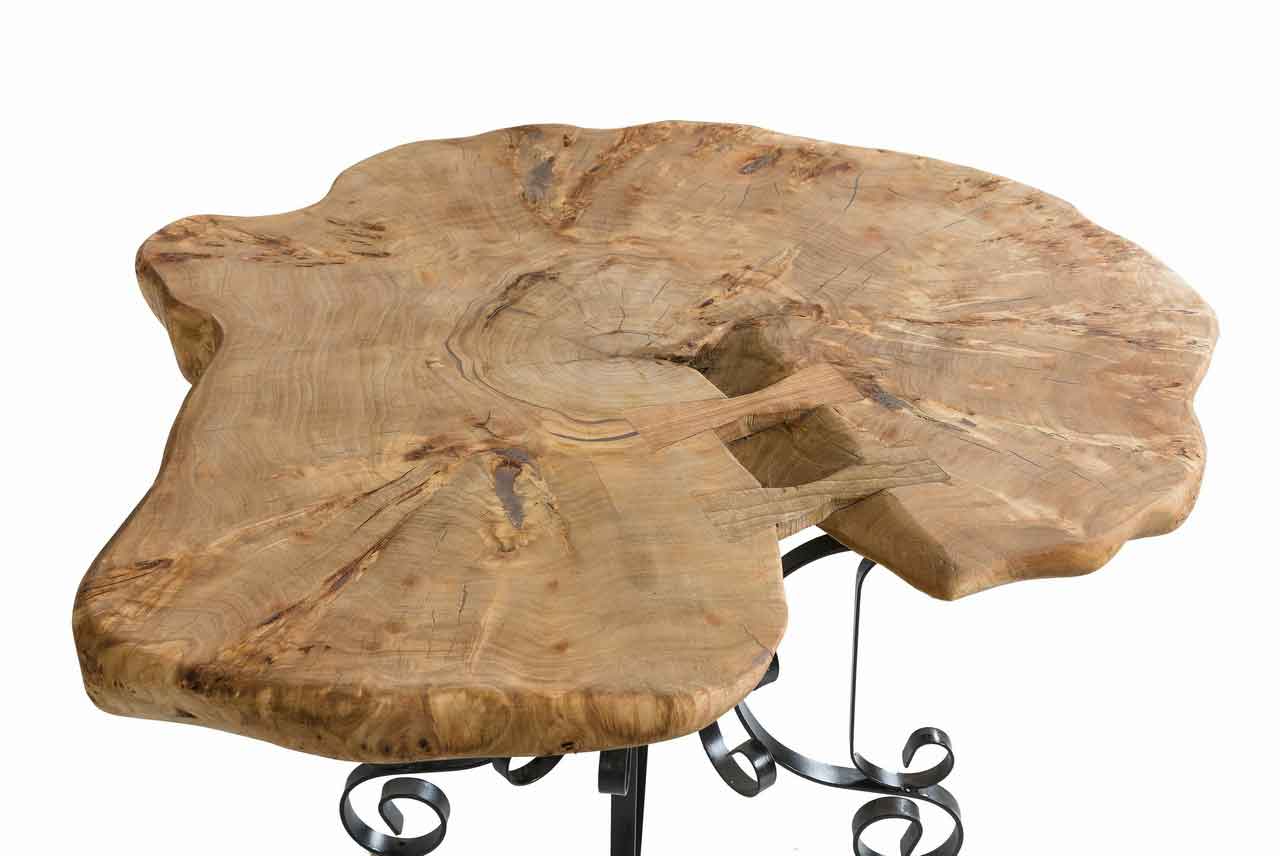 This particular design comes with a nice touch of antique metal legs for the coffee table. The small-sized table is a great addition to your living room. Once again the wood slice shape, form, and pattern will be different for each piece. Make every collection different than others and transformed into a great centerpiece for the living room. The wood slice coffee table appears natural with its unfinished wood surface to emphasize the wooden aesthetic.
Glass And Wooden Surface Fused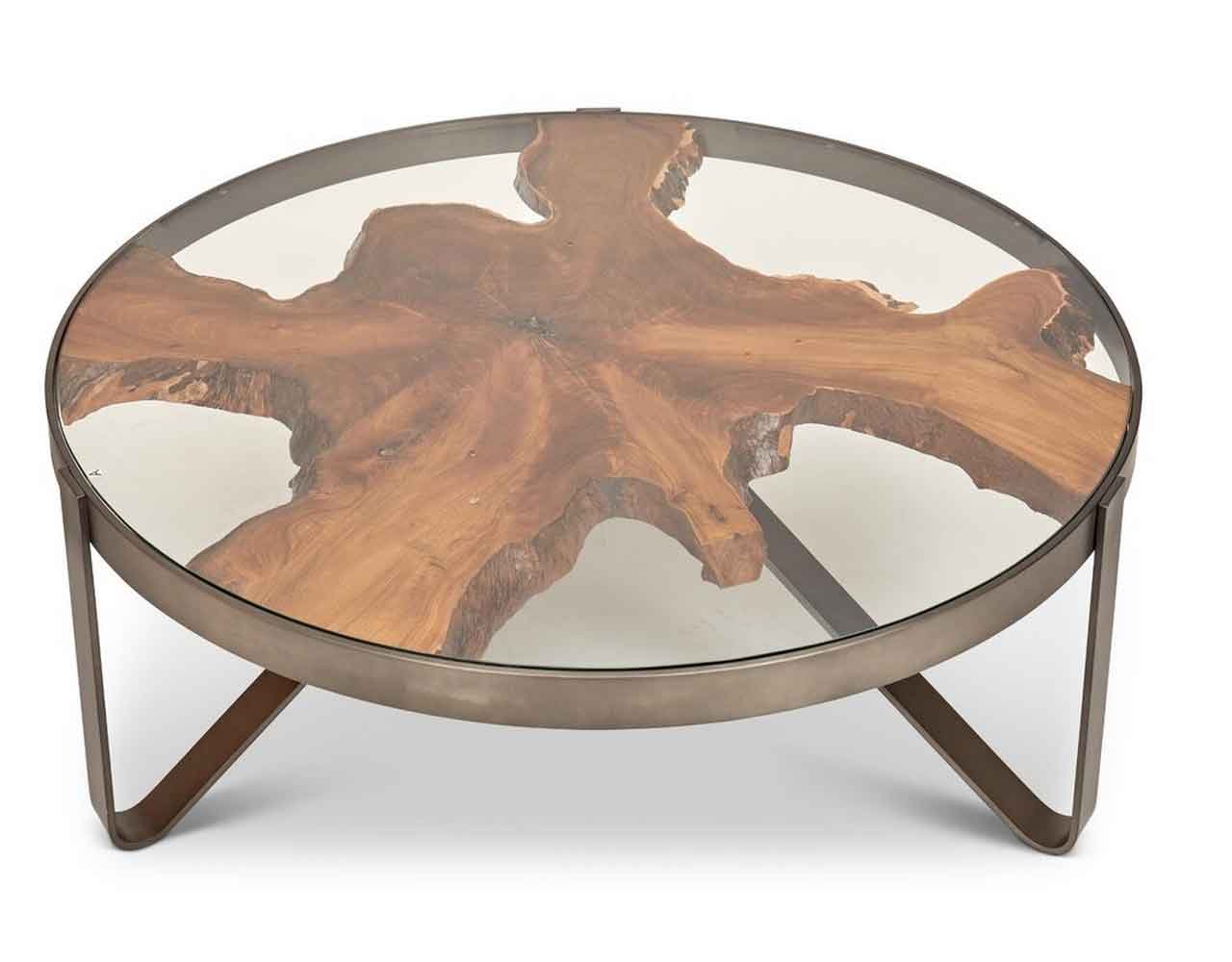 When the wooden slice doesn't come with enough area for table surface, then you can find some products that fuse glass and wood. This particular idea and design are very innovative. It adds more useable surfaces and creates a unique visual. There are many models for this idea. You can see a product from Hemphill, Adair, or Bramble as the examples. All have a different method in presenting the combined surface.
The Hemphill perfectly combines solid wood and glass as the tabletop. Every gap in the wood is filled with glass, creating a sufficient tabletop surface. The design creates a great contrast of see-through glass and wood. On the other hand, the product made of Bramble, the coffee table have a circular glass surface that lay on top of the wood. The wood appears as if it fits inside the glass that covers the wooden surface.
Coffee Table Hairpin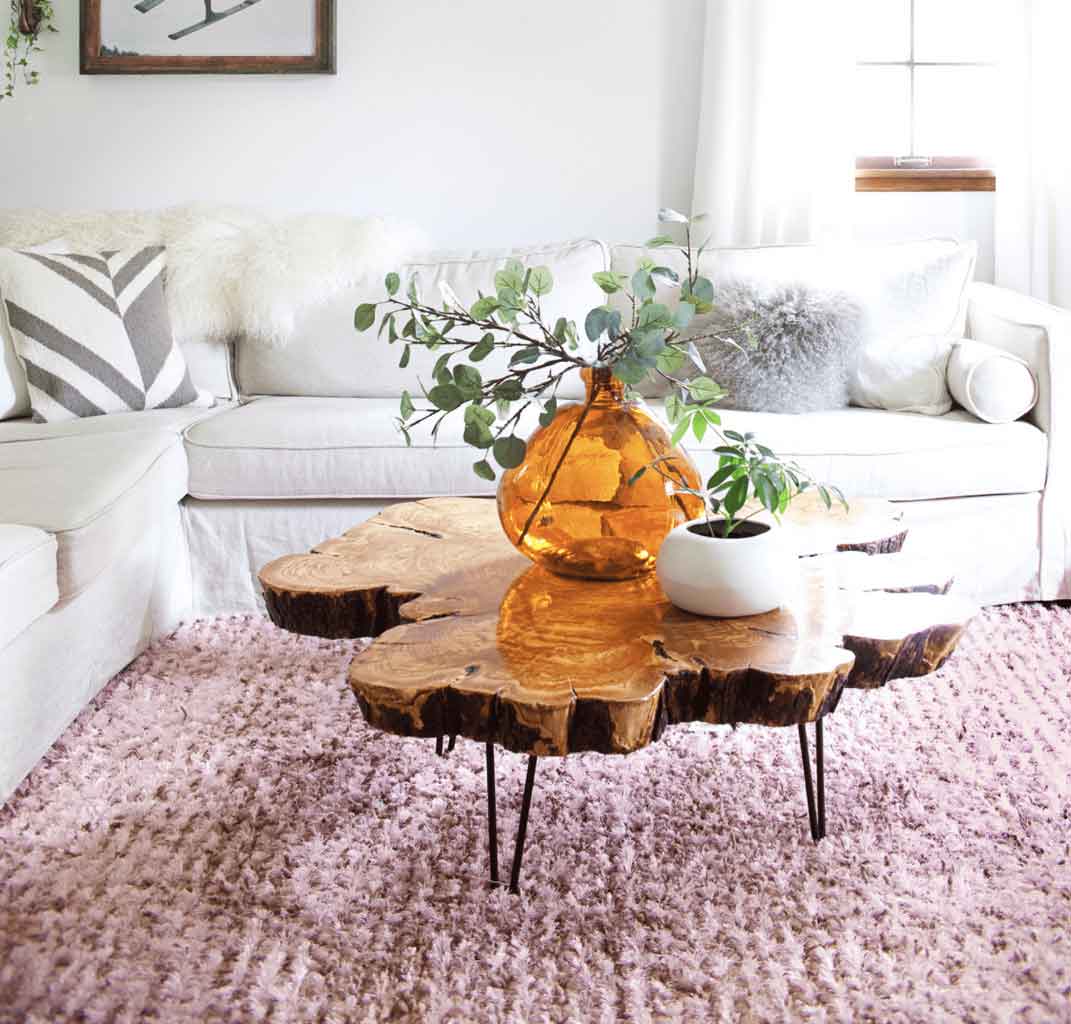 Wood slice coffee table with hairpin legs is possible the most common design you can find in the market. The metal hairpin legs are very well known for their strength, flexibility, and easy to assemble, make many manufacturers offer this design for easier shipping methods. This is the thing that interesting for this design. You can create your table with DIY coffee table projects. There are tons of tips on making a DIY table with hairpin legs.
If you opt for buying one, then you got a variance of selections to choose from. You got Simen Coffee Table, Goulart, Vivinia, Madelyn Moes Tectona, and many more. All of them come in different styles, model, size, surface shape, and appearance. The Goulart one is made with a durable hairpin iron frame, unique wooden surface, and a great size for your any room. The simple design is a great addition to the living room.
Numerous Sawn Wooden Pieces Coffee Table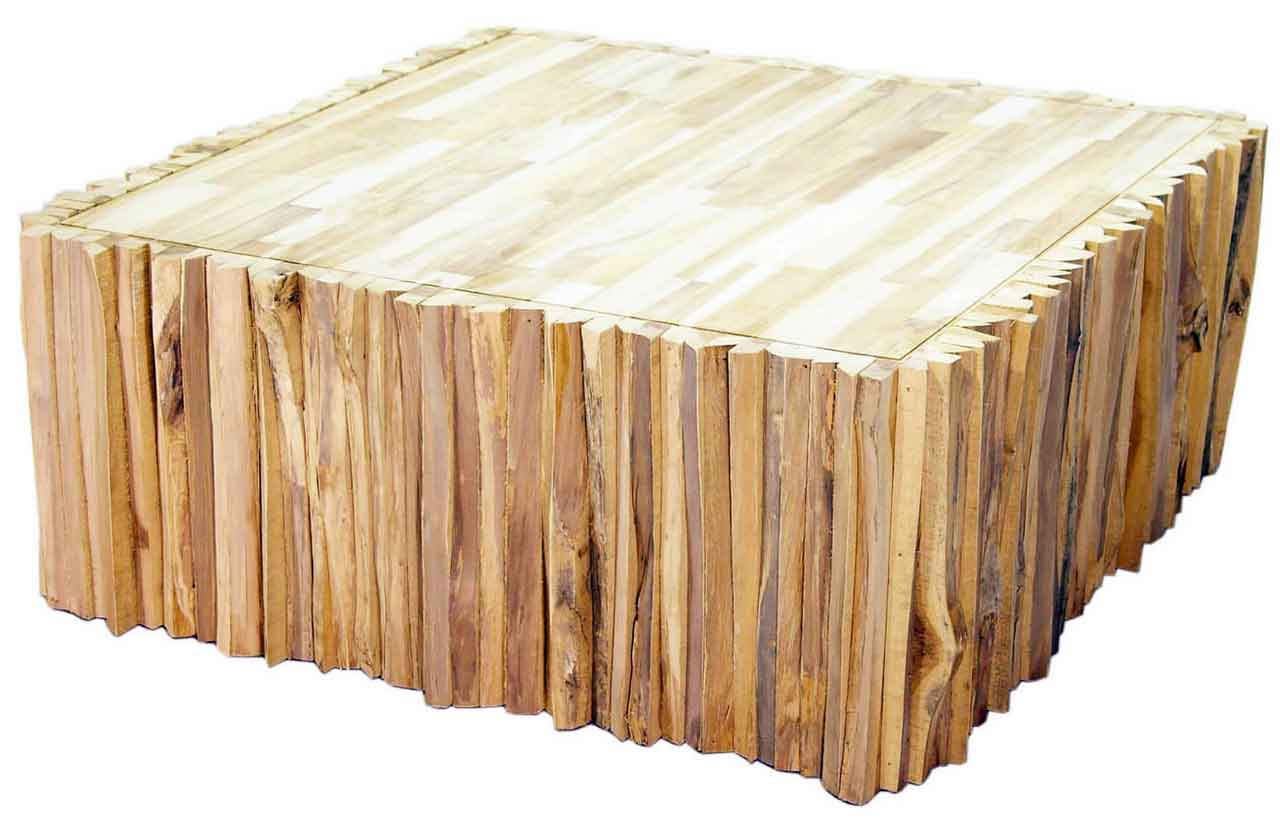 The last but not the least is a wood slice coffee table that made with numerous slices. You can take a peek of the product by Logsdon and Bratten. Both compile some wooden slices that lined horizontally to create a long table surface. The Logsdon coffee table is made of some sawn pieces of acacia logs. Later each piece is combined to form an authentic 45 x 27 x 20-inch hairpin coffee table.
Worth noting that since you are using a wood slice, then every piece will have different sizes and shapes. This is one reason why the coffee table is very popular. They have a distinctive appearance from one to another, make every piece is unique furniture. The model itself also varies. You can choose a table that uses hairpin legs, wooden legs, or modern looking metal legs. The surface also varies, make your coffee table selections nearly endless.
Here you are at royhomedesign.com, content above 7 Wood Slice Coffee Tables To Bring In Outdoor And Add Natural Touch published. Lots of people searching for information about natural wood slice coffee table and definitely one of them is you, is not it?