Home
»
Furniture
»
Creating Shopisticating Looks, Here Are 4 Unusual Coffee Tables For Your Living Room | Roy Home Design
Creating Shopisticating Looks, Here Are 4 Unusual Coffee Tables For Your Living Room | Roy Home Design
|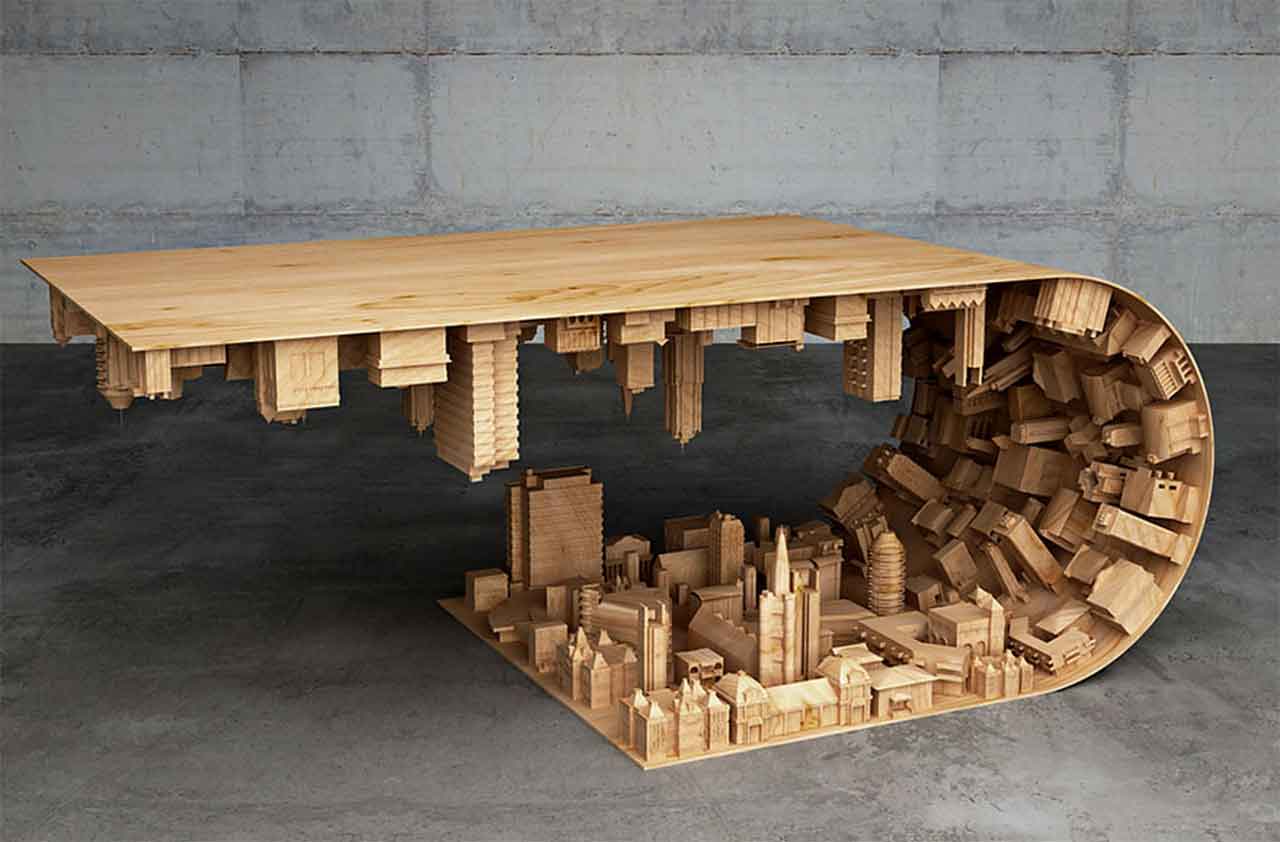 There are many ways to make a great centerpiece in your living room. One of them is by adding a coffee table that has "never the same" looks. You can say that the ideal table is one that appears unique or a piece of furniture with a mind-blowing function. In this case, your choice of unusual Coffee tables is varying. You can choose tables with interesting materials, models, designs, or use. If you are up for this, here is some inspiration for you.
Here Are Some Unique Designs Of Coffee Tables For You
Swivel Coffee Tables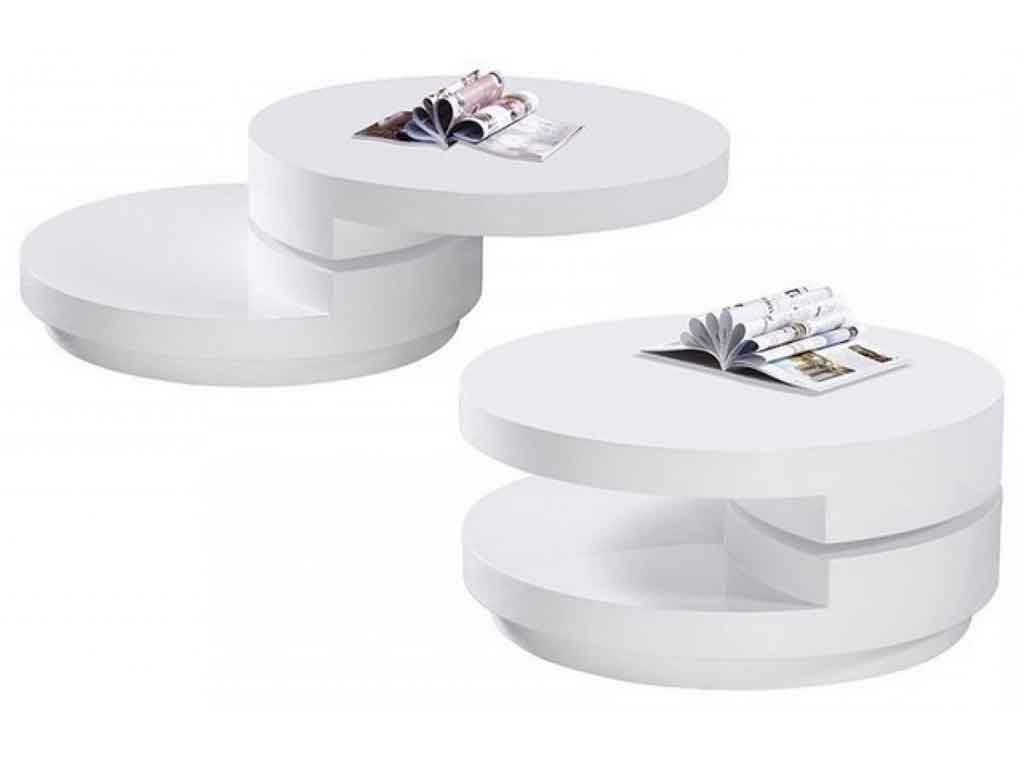 Who said that the swivel mechanism could only work for chairs? The truth is a coffee table can be both functional and looks unique at the same time. How does it work? Most of the time, you will find a table with three stacks of layers. The conjoined part allows the other sides of the stacks to moved. They are creating either a new appearance or add table surfaces. Choose unique shapes such as an oval table for more unusual Coffee tables.
Aquarium Coffee Table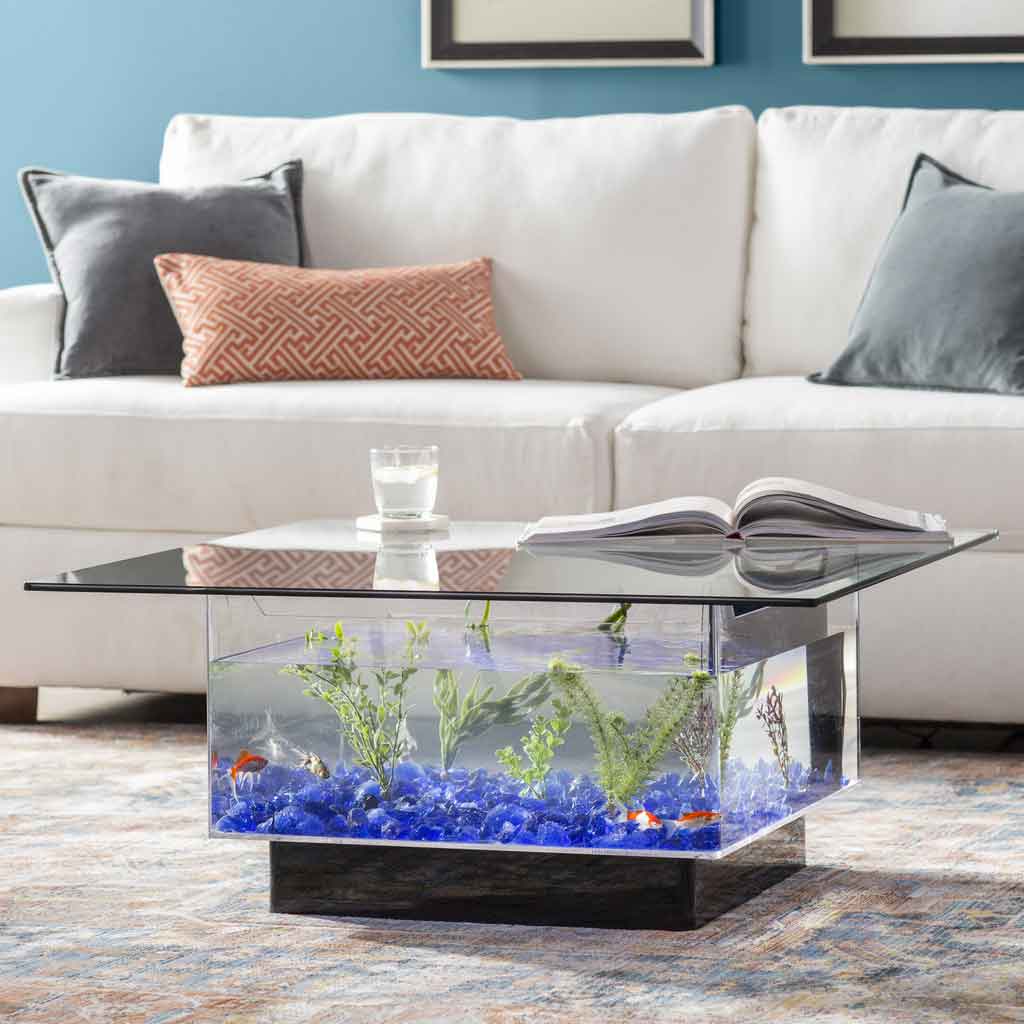 Since the table also function as storage, how about you store some fishes inside? If you want to relieve your hobby of raising marine creatures and want to enjoy it while in the living room, then combine it with the glass surface and transform it into an Aquarium coffee table. This idea will make you have one piece of furniture for two functions at the same time. It also saves some space and a great centerpiece.
Futuristic And Curvy Coffee Table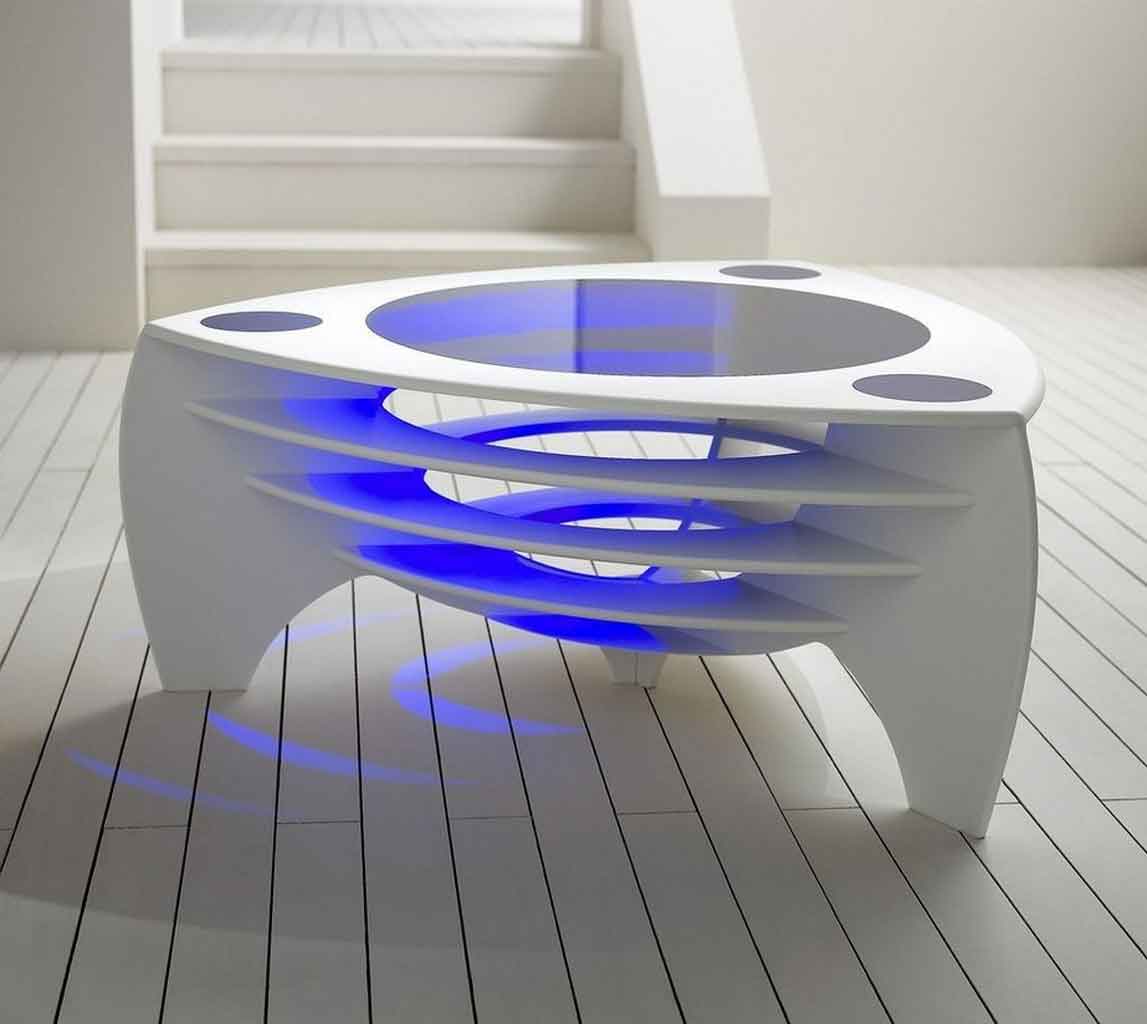 The futuristic design is very vast. It can either regarding the material, the shape, functions, model, or the features. In this case, you can opt for curvy design if you are looking for unusual Coffee tables. The not standard shape will make the piece stands out. At the same time, you can adapt the design with the room. In case you are looking for a fancier effect, you must choose the one that has an LED light feature in it.
Coffee Table With Unique Legs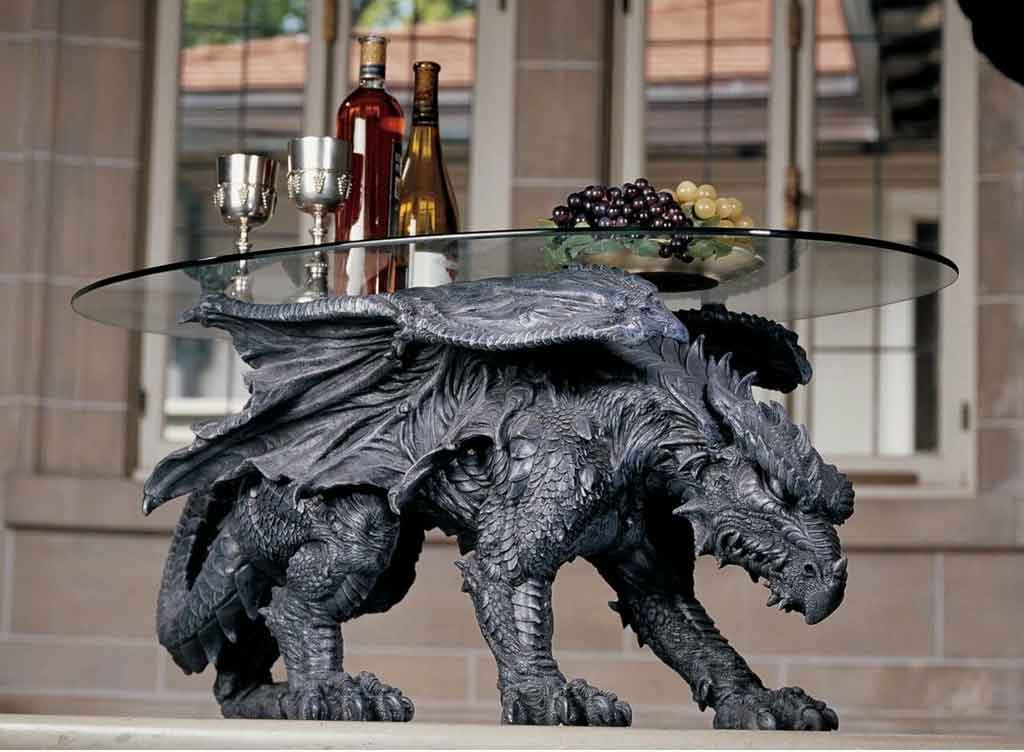 Do you have small statues around your home? You can create a unique looking table by adding a glass surface on top of the statue. One of the examples is  dragon coffee table inspired by the Games of Thrones series. The Dragon statue that appears lurking the prey looks fantastic as a statue. But upon adding a round glass surface on top of it, it turns into a magnificent piece of unusual Coffee tables for the living room that steals everyone's attention.
All in all, the idea of individual or unusual can be differ from each person. In this case, you can either buy a table that creates a unique look or those which blend with others. The Swivel and the futuristic curvy designs are easier to blend. But the aquarium and the unique table leg design will fit in with some room adjustment. There are lots more unusual designs out there, be selective, and choose as your preferences.
Thanks for visiting royhomedesign.com, content above Creating Shopisticating Looks, Here Are 4 Unusual Coffee Tables For Your Living Room published. Many individuals attempting to find info about cool coffee tables and certainly one of them is you, is not it?