3 Best Paint Colors for Low Light Rooms You Should Know
|
Due to the lack of natural light, the home usually has some dark rooms and corners. One of the best ways to resolve the problem of dark spaces in a home is to paint some of those areas in your home with colors that have the effect of brightening up a room. Here are the three best paint colors for low light rooms homeowners should know for further information.
3 Recommendations for The Best Color to Paint Your Dark Room
1. Yellow
The first thing on the list is yellow. This is because this color is able to create the illusion of natural light in a space. Therefore, yellow is an excellent method to reproduce the feeling of natural light when you're home lacks of it. But, to prevent the room from looking flat, you have to ensure there's enough indoor lighting in the space.
Light, creamy colors convey artificial light ravishingly without any of the stakes of overwhelming the room, as a brighter hue may have. To give more warmth to a frigid area, combine yellow as one of the best paint colors for low light rooms with white trim embellishments. Besides the white trim, you can also add light wood tones to complement the classic aesthetic of yellow homes.
2. Grey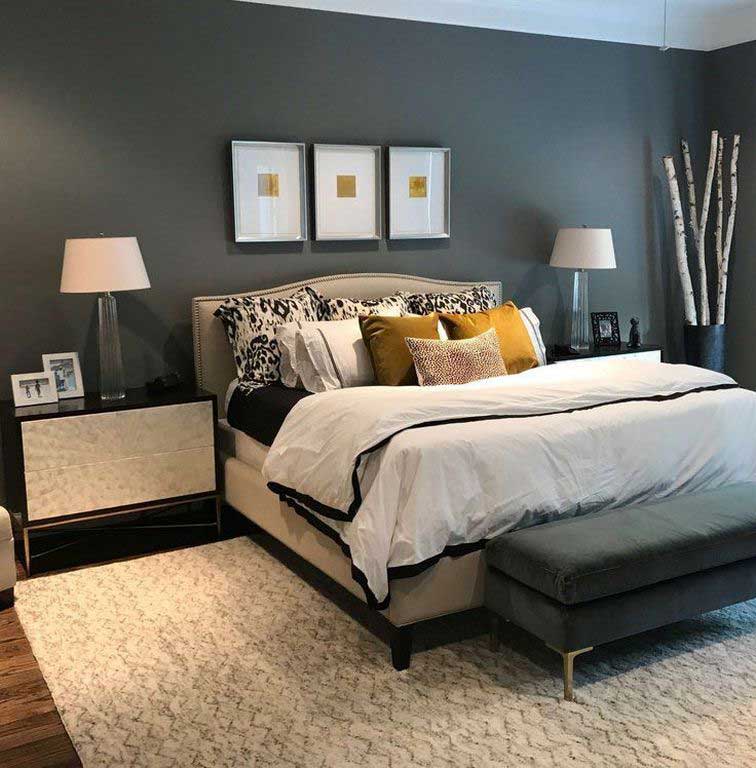 If you prefer a neutral color to sunny yellow, then grey is the ideal paint color for you. It may seem counterintuitive to add more gray color to a gloomy and drab area, but you need to know that it may work. Furthermore, you need to keep the light to medium hues. Thus, you'll be astonished at how much a room can brighten up.
To keep things warm, you should pick a really soft tone like soft grey or greige (a combination of grey and beige colors). In addition, greys as one of the best paint colors for low light rooms with a bit of color in the foundation, especially with a tinge of pink or lavender for extra warmth, are also lovely choices for you to consider.
3. Blue
Blue is one of the popular colors for homeowners to paint their room with. It is all because it psychologically has a calming and soothing effect. Therefore, the lovely color can make people feel as though they're floating in the sky on a cloud. Besides that, light blue, especially combined with basic white embellishments, helps to brighten up a room.
The color is also able to brighten up even the darkest corners or areas in your home. Thus it is one of the best paint colors for low light rooms. When coupled with deep red upholstery tones, rich wood furniture, and clean white elements, it works nicely in traditional settings. It can be made vintage by mixing in lime green or cherry red.
All in all, if you have some rooms in your home that lack natural light, you can trick them to look brighter with some paint colors. The obvious choice is yellow because it has the effect of brightening up a space instantly. But, if you're not fond of yellow, you can pick grey or blue as the alternatives.