Home
»
Decorations
»
Wall Cover Ideas: Wall Metal Panel Or 3D Ceramic Tile? | Roy Home Design
Wall Cover Ideas: Wall Metal Panel Or 3D Ceramic Tile? | Roy Home Design
|
Cover your favorite room walls with 3D decorative materials to create an attractive visual appearance.
3D Ceramic Tile Action
Feel bored with the current room design and plan to change the atmosphere? Maybe remodel the wall appearance can be a solution. If you are still using the old way, using paint and wallpaper to refresh the atmosphere, I think this is the right time for you to try ceramics material.
With the development of technology and innovation, ceramics can be used as an alternative wall covering material. Installing ceramic tile on the wall is not just for the bathroom wall anymore. Other rooms can also be decorated with ceramic tile. Even this material can be applied to exterior walls and weather-resistant as well.
Now in the market, there are many ceramics tiles with more varied shapes and colors, one of which is 3D ceramics tiles. The tiles have uneven surfaces, but they have real texture and depth.
Made from a mixture of clay, sand, and feldspar, this material comes with an exclusive and classy design. In fact, this material is often encountered in commercial areas, offices, and restaurants.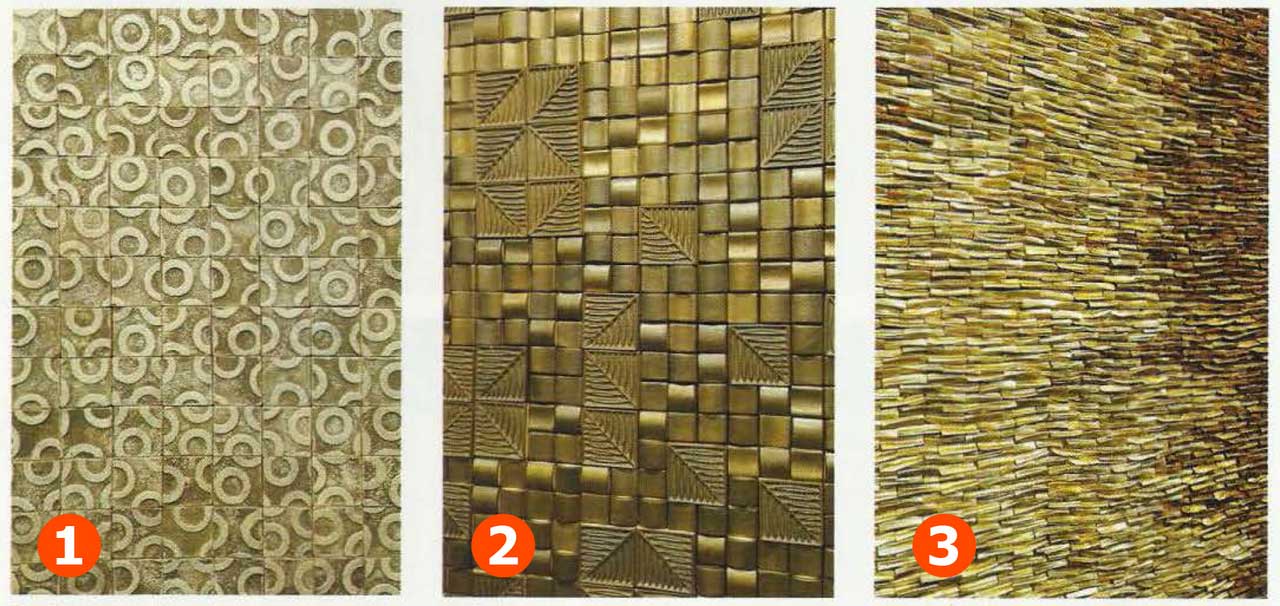 Material with a microscopic pattern with random installation gives the authentic emboss effect.
The installation combination from two different motifs and sizes can also produce an elegant impression in the room
Expressive impressions in the room can be realized using a combination of shapes and colored ceramic with glossy effect.
3D ceramic tile type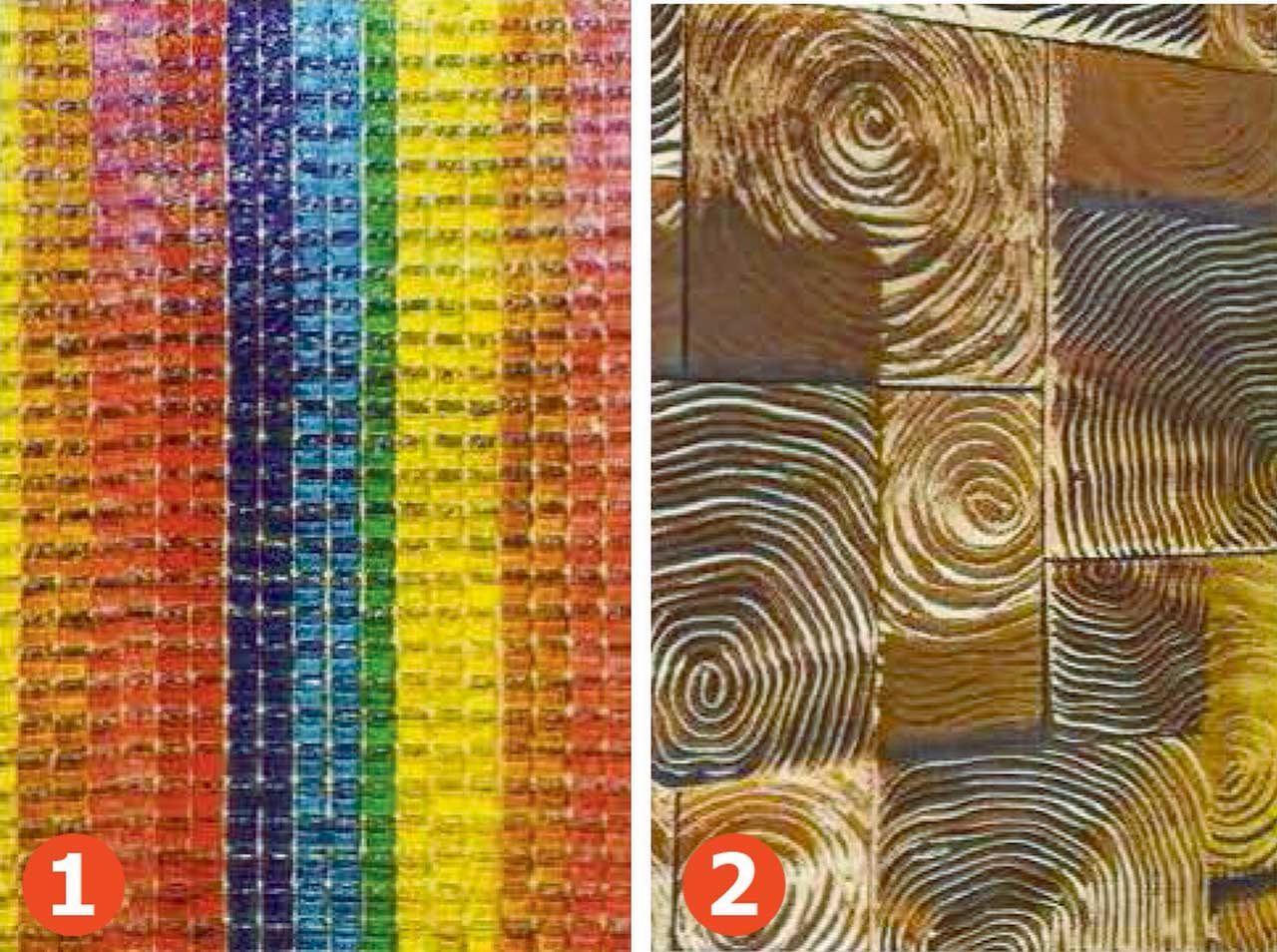 1. Mosaic
Mosaic ceramics tile consist of two types, namely two-dimensional (2D) and three-dimensional (3D). The materials are varied, ranging from glass, marble, terracotta, and granite. It is called Mosaic because commonly this ceramic tile is installed with a combination of random patterns with different various colors.
2. Handmade ceramics tile
Handmade ceramics that are often found on the market are generally made from used ceramics with refractory cement composition as a binding material. However, some are made of quartz sand or burnt ceramic.
Installation and maintenance tips
Specify the installation pattern or path. If you want a slightly bold look, install one type of material that has a different size.
Make sure the wall is clean and plastered in a flat condition.
When installing materials, we recommend that you should not do any other work at the same time.
The installation process of 3D ceramic tile is very easy and similar to the installation of ceramic tile on the floor. All you need to do is apply tile adhesive on the plastered wall surface. To get neat results, we recommend using a water pass.
Finally, clean the remnants of tile adhesive on the wall surface and let stand for 48 hours.
3D ceramic tile maintenance is not complicated. For the ceramic material, you just wipe it using a wet cloth. While for the burnt ceramic, wipe it first with a brush, then rinse with water.
Cultural taste
Besides appearing in modern and contemporary shapes, several types of ceramics also display inspiration from different countries and even certain regions. Interestingly, this material also comes in different sizes for each type, so that the wall appearance will not be monotonous and remain stylish.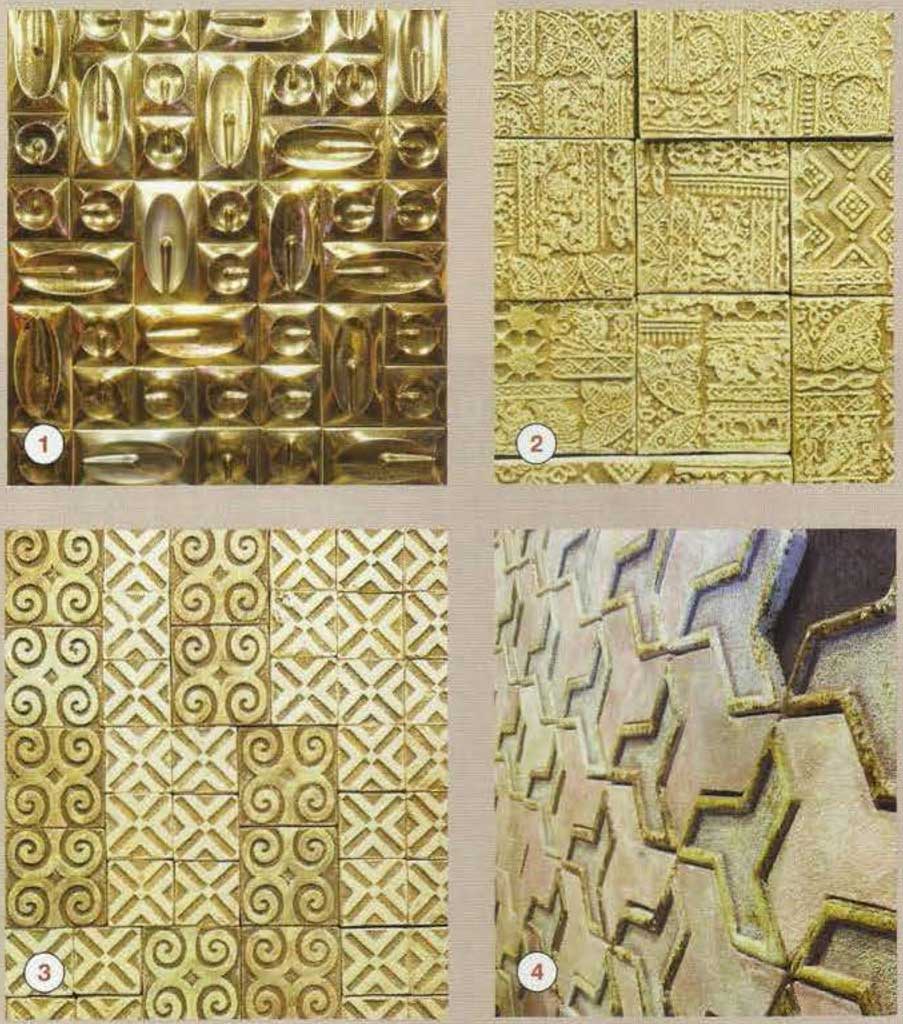 Middle East look is presented in Egyptian pattern ceramics by two combinations of different sizes and touches of gold color.
The Rajashtan type is inspired by fabric motifs such as plants and animals on the surface that look like natural stone at a glance.
Choosing the shape, motif, and type can be adjusted as your desired so that it can produce the perfect creation.
A variety of patterns and attractive colors are also displayed by this masterpiece of the world's popular designers, one of them is M.C. Escher with the symmetrical collection of Metamorphosis.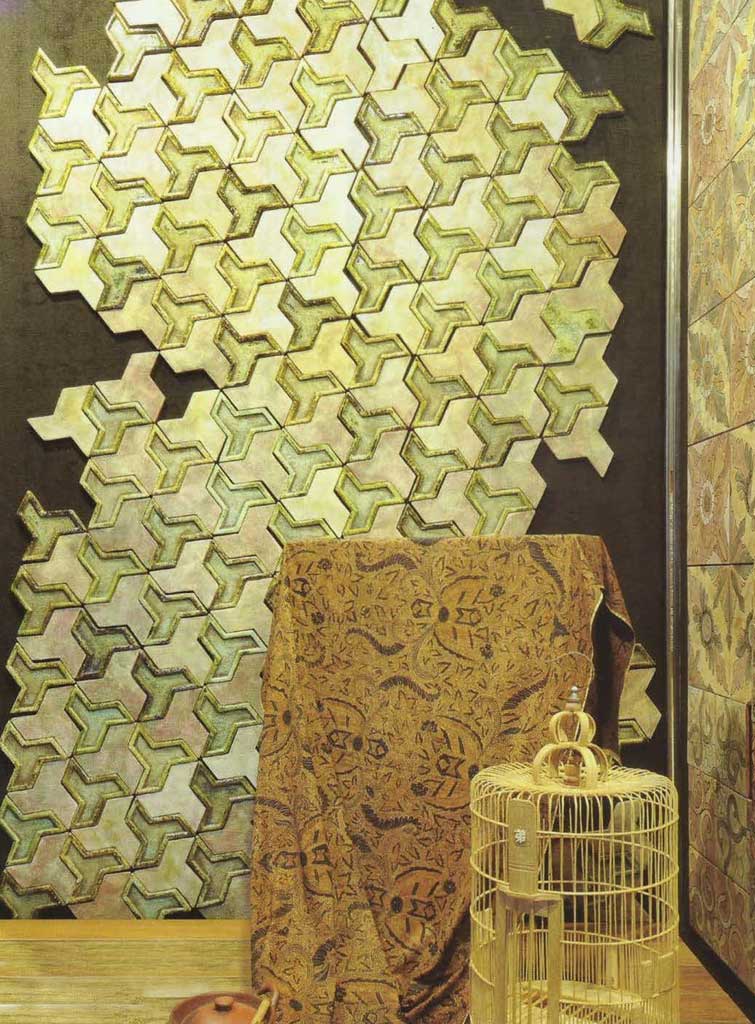 Ceramic tile installation can be combined with various ethnic ornaments.
Wall Metal Panel: Unlimited Creations
There are many ways to make 3D wall displays, one of them using laser cutting techniques.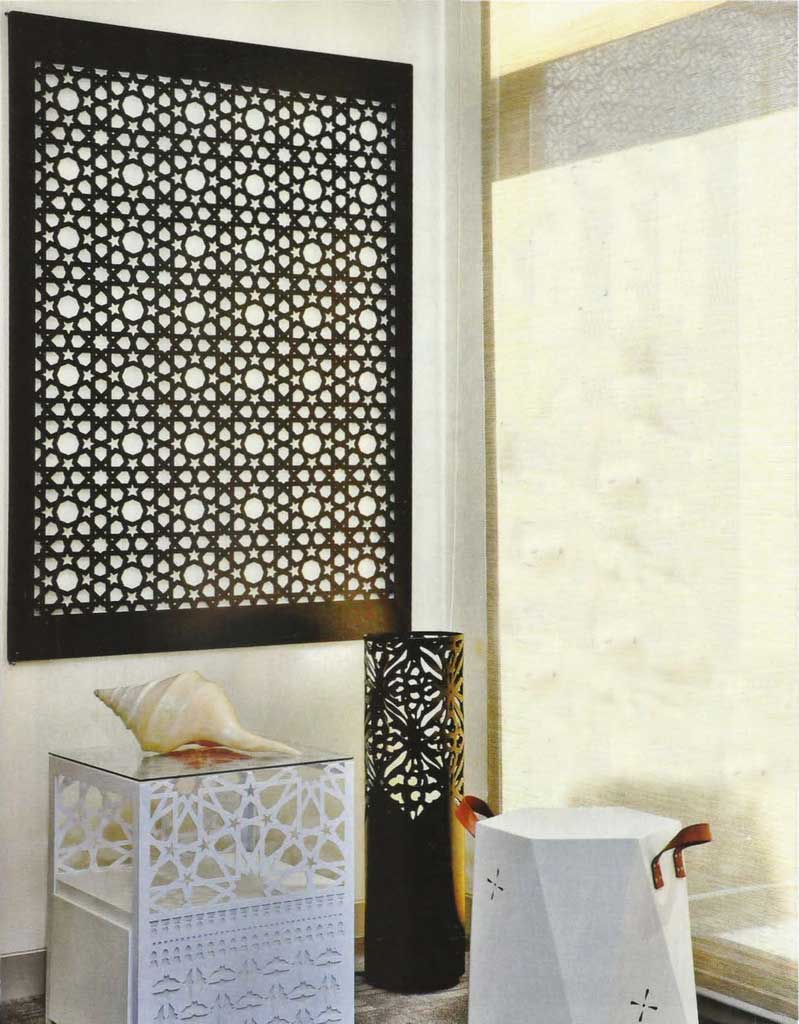 One example of laser cutting wall panels made from an iron plate. Powder coating finishing in addition to beautifying the color also protects it from rust.
Laser cutting technology can create unlimited creations. The limit is the imagination and design that you will create. So far, laser cutting is widely used for outdoor areas, in fact, the use of laser cutting for indoor areas can produce beautiful interiors. When applied to metal wall panels, this technology can create three-dimensional (3D) effects.
"In the past, it was almost impossible for someone to be creative on metal material because of the tool limitations. With laser cutting techniques, we can cut metal material using a laser machine. Not only for metal materials, but this method can also be applied to synthetic leather, acrylic, and multiplex." said Nana Gibson, PR for the Laser Cutting company. Metal materials that can include the following.
1. Aluminum
This metal material is unique, lightweight compared to steel and asbestos, anti-rust and easy maintenance. Aluminum is usually scratched (hairline) so that rainwater motifs will show up. Because it is stainless, you can use this material for outdoor wall areas.
2. Iron plates
This material is very easily rusty. Therefore, it needs to be coated with anti-rust coating. The disadvantage of this material is very heavy, so you have to calculate the size of the wall panel that you are going to make.
3. Stainless steel
Stainless steel is one type of steel which iron as the main metal. The elements contained in stainless steel are chrome, nickel, molybden, silicon, and manganese. However, most elements are chrome and nickel. Stainless steel is mostly used to make household appliances but you can apply it as a wall covering.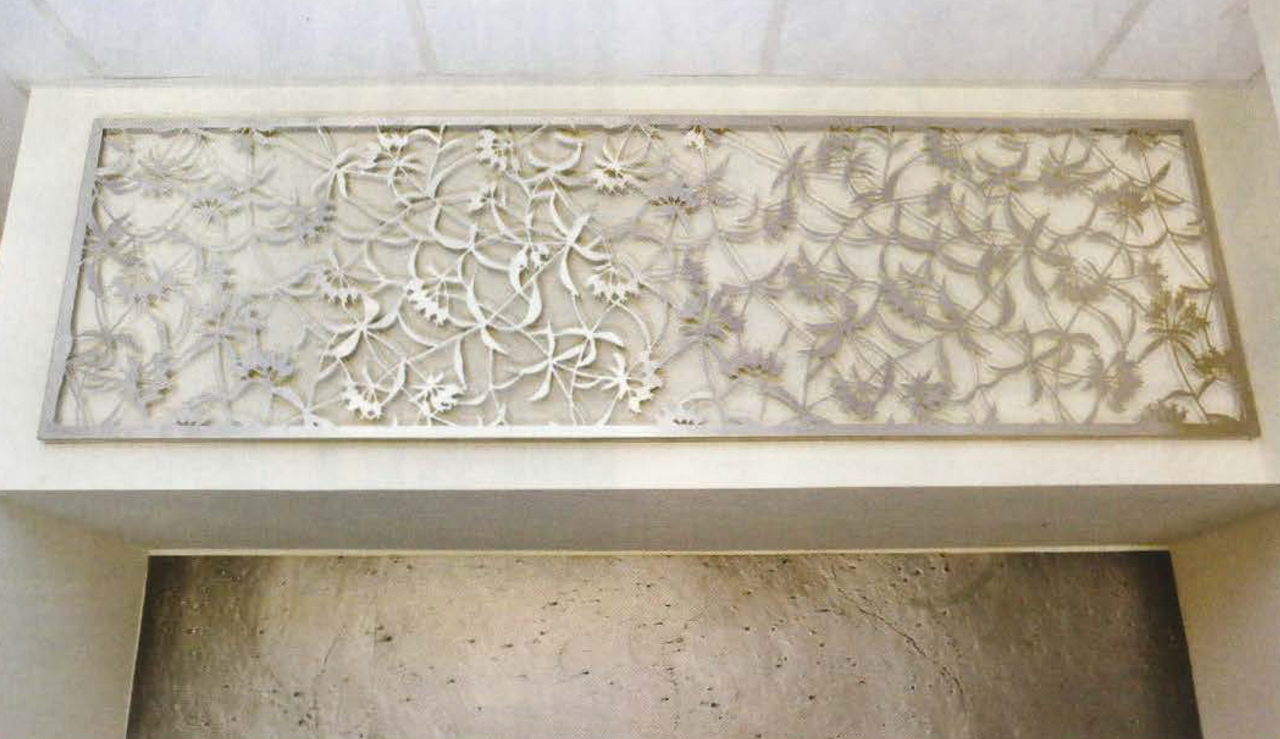 Natural motifs such as plant tendrils can be an inspiration for laser cutting archetypes.
Manufacturing stages
The first step before making a metal wall panel is to calculate the area and determine the motive you want to make.
After the design is appropriate, then the metal material will be cut according to the specified size.
After the cutting process is finished, the metal will process into the laser cutting stage. Using a laser machine, the metal will be cut following the motifs that have been made.
To make a 3D effect, the edge area will be bending, after that, the wall panels will be coated according to the material characteristics.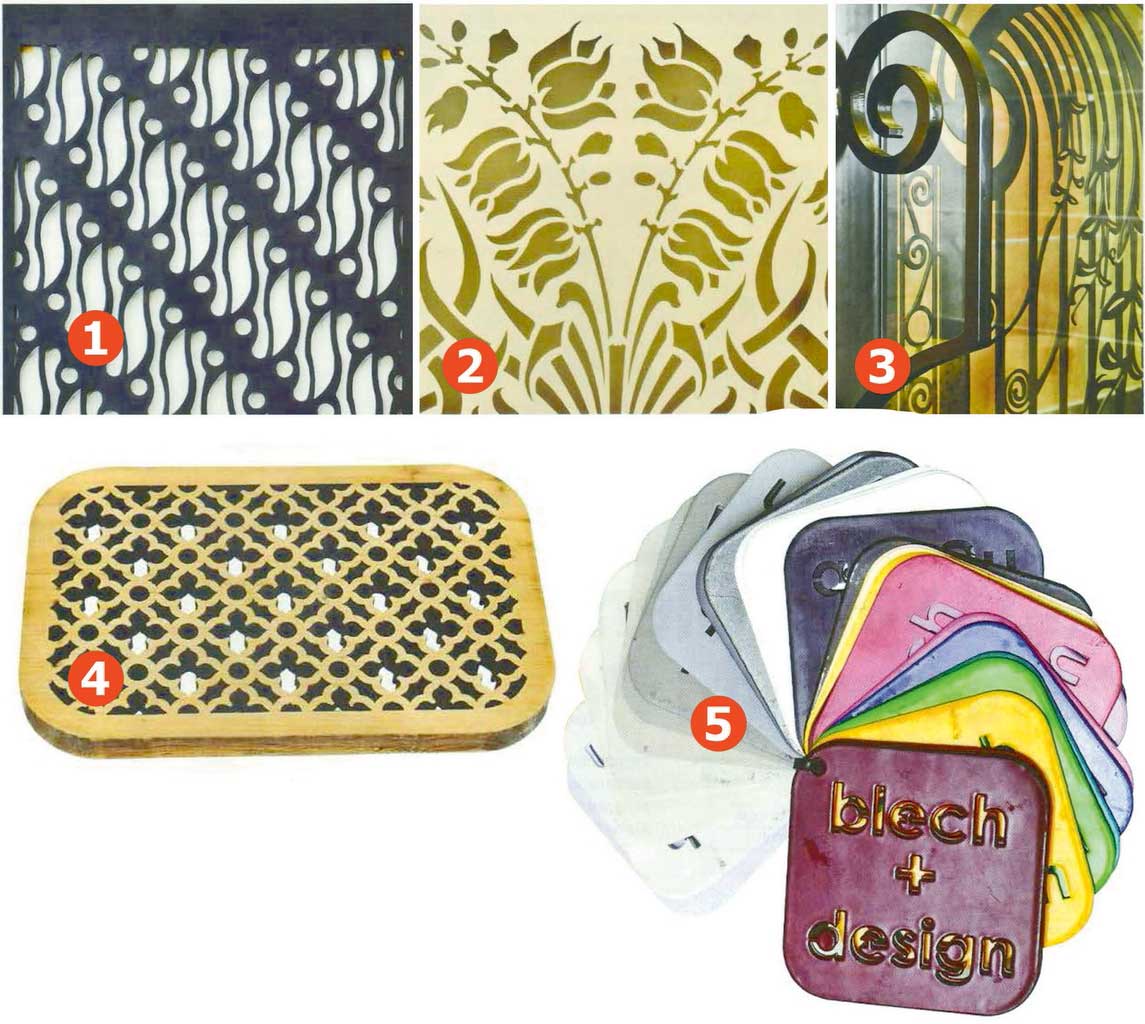 Batik motifs can also be made using laser cutting techniques. Suitable for someone who likes the traditional style.
There are no limits to realizing your idea. For example this iron plates with floral motif. Its presence can beautify your interior.
This is one example of a panel with combined materials. The steel plate material that has been laser cutting is combined with glass.
Not only for metal, but you can also do laser cutting on the wood material. To make wood veins look clearly, this material is usually not finished.
Many color options for powder coating. Choose a color that suits your character.
Pay attention to security!
Avoid making sharp wall panel motifs so that it can be dangerous if touched.
If the panel is placed on the upper wall, avoid using heavy metal plates because it can be dangerous if dropped.
Make sure you consult first with the laser cutting services, especially in the installation safety factor.
Various types of metal panel finishing
1. Powder coating
Coatings using this method will require powder paint and this coating method is widely applied to iron plates. Full powder coating is a dry finishing process consisting of fine-grained particles, such as resins, pigments, and other raw materials. Wall panel that will be processed with a powder coating must be cleaned first from dirt including oil and dust.
2. Electroplate
In metalworking technology, the electroplating process is categorized as a finishing process (metal finishing). Simply put, electroplating can be interpreted as a metal coating process, by using electric current and certain chemical compounds to move the coating metal particles to the wall panel to be coated.
3. Anodizing
Anodizing is a metal staining in aluminum using chemical fluids. The goal is to produce strong colors on the wall panels, especially made of aluminum.
So, if you want to acquire these outstanding graphics related to Wall Cover Ideas: Wall Metal Panel Or 3D Ceramic Tile?, simply click save icon to download the shots in your laptop. They're prepared for obtain, if you like and want to grab it, click save symbol on the post, and it will be immediately downloaded to your notebook computer.
Here you are at royhomedesign.com, article above Wall Cover Ideas: Wall Metal Panel Or 3D Ceramic Tile? published.  Most people trying to find info about Wall Cover Ideas and of course one of these is you, is not it?