How to Make 3D Model of your Home Using House Remodeling Software
|
Have a bunch of home-improvement goals but not sure where to begin? Make use of a free or low-cost three-dimensional floor layout program as a reference. Creating a 3D model is not a replacement for professionally designed plans and blueprints but it will allow you to test out ideas before hiring a contractor or architect. Some house remodeling software is also simple to operate for making 3D model of your house.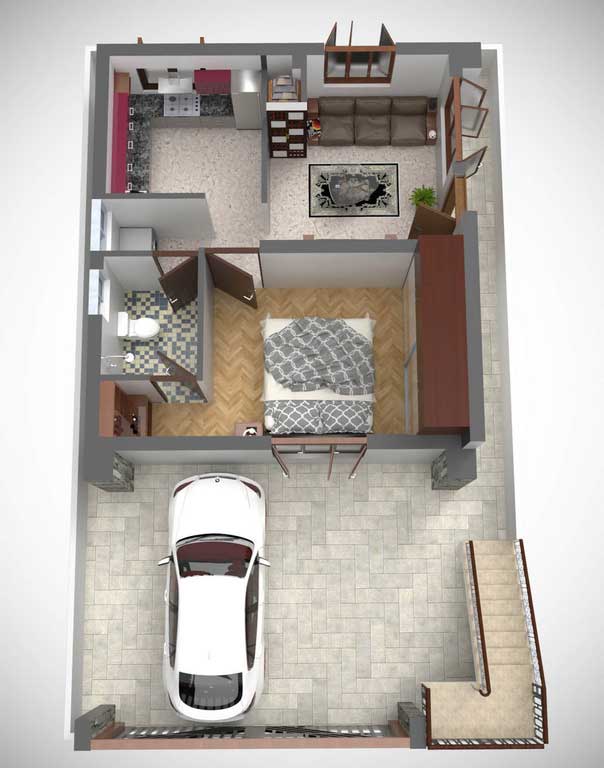 Making a 3D Model House Using Home Design Software
1. Make a Calculated Approach
To reproduce the room or project area, you will need all of the dimensions. The tried-and-true method is to use a locking 25-foot retractable tape measure, but you can also acquire preliminary estimations using free augmented-reality applications available on websites or app stores.
Make sure to measure the length, width, and depth of the walls, the space's doors, and windows, and don't forget about fittings like radiators. Take measurements of the furniture, appliances, and other things in the remodeling zone as well. If you are planning to buy furniture, appliances, or shelves, make a list of the dimensions from the product's specifications online.
2. Find Similar Objects
You will discover various house remodeling software at various pricing points in the application store. In addition, some shop applications employ augmented reality to display virtual products in a space. This is useful for you to make arrangements for future furniture according to your house spaces. Or maybe if you find something fitting, you can buy the furniture right away.
3. Prepare a Floor Plan
Then, within the program's workspace, create a scale model, which often looks like a grid of squares representing feet or meters. To design walls, rooms, doors, and other major features, go to your list of dimensions and utilize the program's tools and grid. You can typically change these samples to match the layout and measurements of your own space with a little clicking and dragging in the house remodeling software.
4. Add Interior Furniture
Start filling in the inside with furniture and appliances once you've mapped out the room's outside proportions. The object browser pane in most design software allows you to drag 3D representations of common things into your floor plan and place them where you want them. More fashionable furniture may demand an in-app payment.
5. Project it in 3D to See the Results
A split-screen view of the 2D floor plan and a 3D model that you can spin and rotate is available in some remodeling application. Other applications show the project in a flat 2D perspective, and you may add the extra dimension by tapping or clicking. Seeing your room in the 3D house remodeling software may help you understand how everything functions in the space and also reveal difficulties you would not have noticed on a flat floor plan.
After considering the advantages of remodeling management software, it is evident that it not only aids in the streamlining of corporate procedures but also enhances overall effectiveness. Construction organizations will be more productive and lucrative if they deploy a fully integrated and automated construction software system.