Home
»
Decorations
»
34 Home Styling Ideas and Tips for Home Decorating | Roy Home Design
34 Home Styling Ideas and Tips for Home Decorating | Roy Home Design
|
Create a comfortable home atmosphere with the right interior home styles. Find the tips and tricks here!
Beautiful Home Interiors with Curtains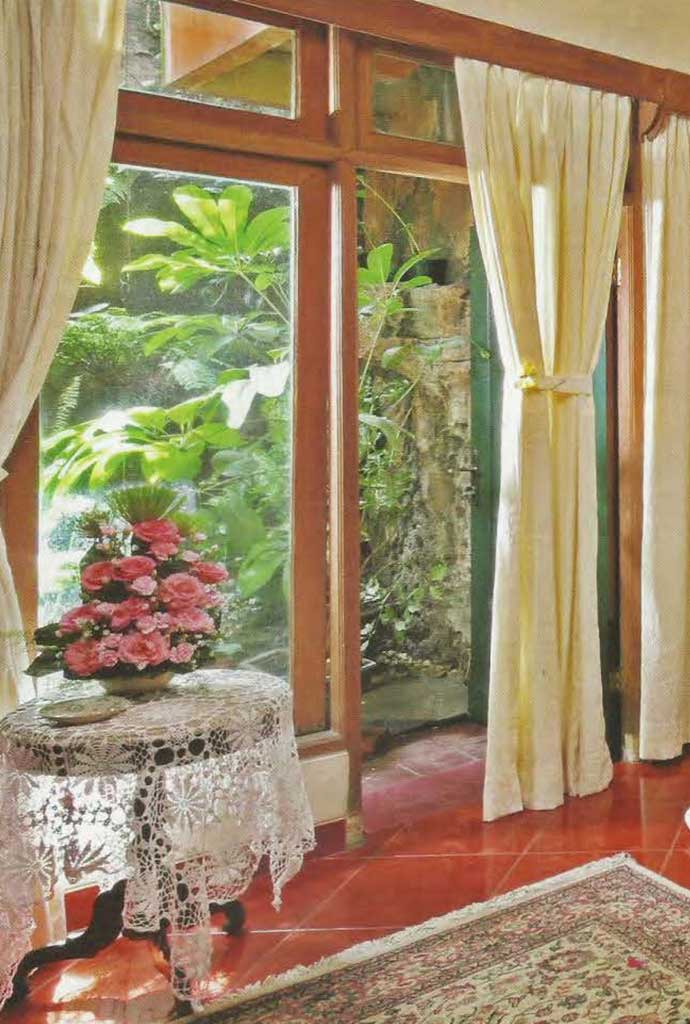 These are the right tips for choosing curtain materials, models, and accessories to decorate your home window.
Pay attention to the room theme
When choosing curtains, first determine the room theme to be used. Is classic, traditional, modern, or minimalist.
Determine the point of interest in the room
Get to know the strong attraction in the room so that the curtains you choose can match and not collide from the existing concepts.
Look for references as a guide
The references that you have got can help in choosing curtains, home interior magazines for example. Whether it's the model, motif, or type of curtain that is suitable for your room.
Determine the type of curtain
Curtains consist of two types, namely decorative curtains and full-operate curtains. Decorative curtains do not have to be opened or closed, while the full-operate can be opened or closed as needed.
Determination of combinations
When applying a curtain model to a room, don't forget to determine what combination will be used, one of them is vitrage usage.
Unique with the Eclectic Style Home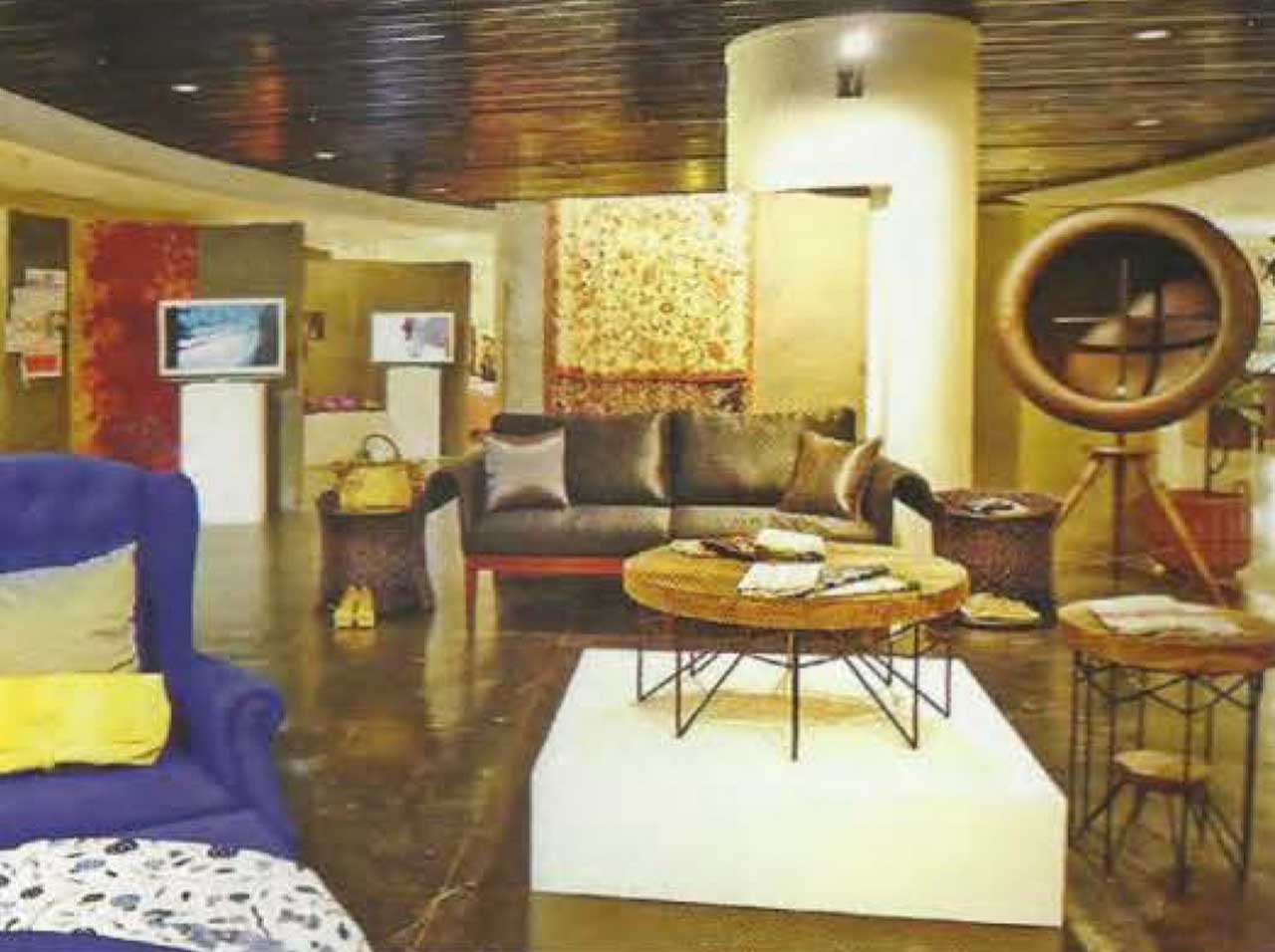 Before applying the eclectic style, first, identify the furniture collection that you have. The collection items that you have can be used as one of the inspiration to styling your home interior design. For example, side tables with unique shapes and antique motifs that can be paired with modern nuanced sofas.
Pay attention to the size of the room and try adjusting the furniture you have chosen with the available space. If your room has a size of 3m x 4m, do not combine furniture with carvings and intricate motifs because it will make the room seem narrower. It's best to balance it with easy and simple details.
If you do not have a special budget to create a room with an eclectic feel, do not make it as an obstacle. The eclectic style does not really need a high budget. It's possible when you are traveling out of town you can find objects that reflect your character from the antique market at affordable prices.
Enliven the atmosphere of the room by presenting the right variety of accessories. For example, you build an Indonesian atmosphere in the living room; you can display batik cloth as an accent on one area of the wall. Although combined with a different style of furniture, the right touch can easily create the room atmosphere as your desired.
Many times when combining various styles in a different dwelling, it becomes a frightening problem for some people. Actually, the most important thing is a comfort for the occupants itself. Therefore, don't be afraid to try and start expressing yourself in your favorite room.

Practical Ways to Insulate a Room
You don't need to worry about adding space. There are 3 practical ways you can do it.
Use furniture
Furniture can be a practical and efficient room partition. For example, by using a cabinet. Large cabinet dimensions are worthy of being used as a wall partition. We recommend that the furniture must have two sides that can be used and not to be moved again (static).
Use the panel board
Panels like a gypsum board or multiplex can be a semiprivate room divider. Besides being lightweight, the panel can be disassembled if needed. This kind of partition is suitable to be applied in a child's bedroom.
Take advantage of natural elements
One natural element that can be used as a water feature is an artificial waterfall. This natural partition can divide the room into 2 parts that are not rigid. Insulating in this way is powerful enough to be applied in public spaces such as family rooms or living rooms.
Play with Colors in a Narrow Space

If you want to combine strong or hot colors (red, yellow, and orange) with soft or cold (blue and green), try soft colors more dominant. If there is a separating column or bulge, give a neutral color, such as black, white or gray.
If you want to play with color in one room, you should create a gradation from the same basic color. Thus the room remains harmonious and not crowded.
Arranging the Black and White Room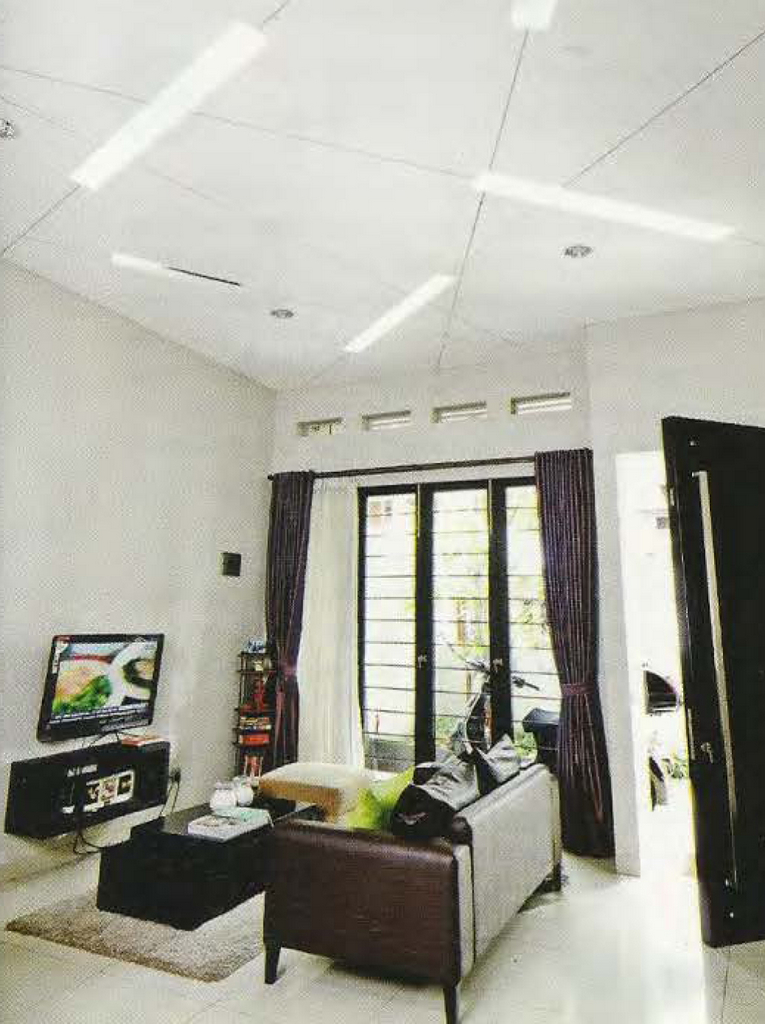 Use white for the main areas, like walls, floors, and ceilings. Frames, doors, and windows should also be wrapped in white color.
Fill in the room with black and white furniture. Choose a sofa with black color or black and white combination, because if all the colors are white then it quickly looks dirty or dull. Meanwhile, coffee tables and corner tables can use white color.
Avoid placing large-sized furniture in plain black color because it will give a narrow and crowded impression. Instead, place large furniture with lots of white colors, for example on the door. It is safer if you choose large white and black furniture as an accent so that the room looks spacious and bright.
Black and white furniture is not difficult to find. So, you don't need to order it specifically. You can hunt furniture to get the size and design according to the desired theme.
Use the same design stripes on all the furniture you buy. A safe trick is to adjust the furniture design to the room or building design. If your home has a modern design, choose modern striped furniture.
Ornamental Plants, Cooling the Room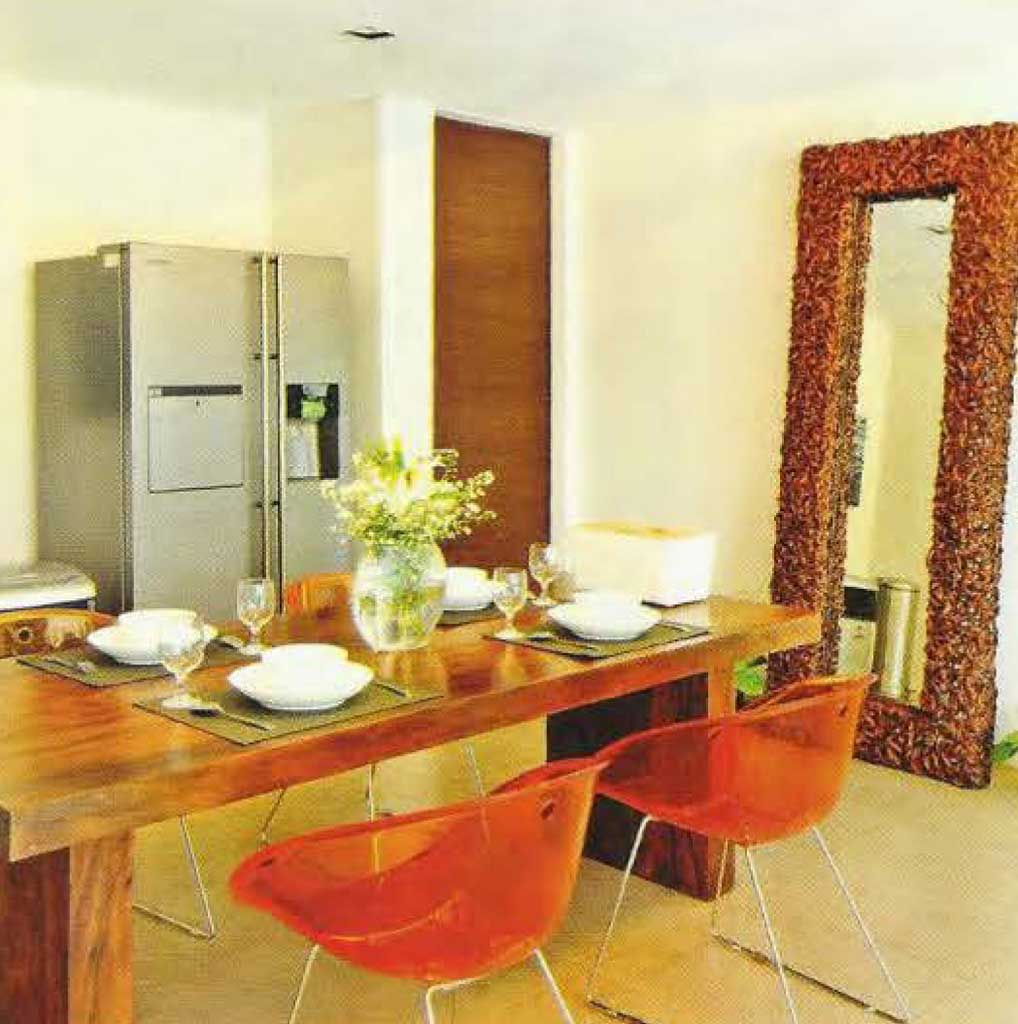 Plants have a significant influence in reducing the heat of room temperature. In an air-conditioned room, the utilization of plants with sufficient amounts can reduce temperatures by 3°C to 5°C. In addition, wide-leaved plants have the ability to absorb greater carbon dioxide (CO2). In one day, humans need 2.9kg of oxygen (O2) so that the plants can help speed up the procurement of O2 in the room during the day.
For convenience in the room, you can use plants such as Sansevieria sp, Dracaena massangeana, Chrysantheium morifolium, Aglaonema modestum, and fiber-rooted plants. Take advantage of the visually beautiful hydrogel planting medium. Don't forget to routinely provide water intake and pay attention to plant health to avoid pests.
Wallpower, Outside Touch in the Room
Most people use wallpaper as a bedroom wall coating to emphasize the desired theme. But, have you ever tried using wallpower? Wallpower is a type of wallpaper whose motif or image resembles a photo or poster. For the bedroom, the wallpower with a picture of the scenery will certainly add to the comfort of your rest time. Here are tips for those of you who want to try using wallpower.
Bring a natural atmosphere in the bedroom with a wallpower with a picture of a garden or forest. Wallpower with landscape pictures will give you the impression of being relaxed in the room.
Place the wallpower on the wall that can be seen freely from all corners of space. In order for wallpower to blend in the room, apply the same colors to the other side walls of the room.
Optimizing an Elongated Kitchen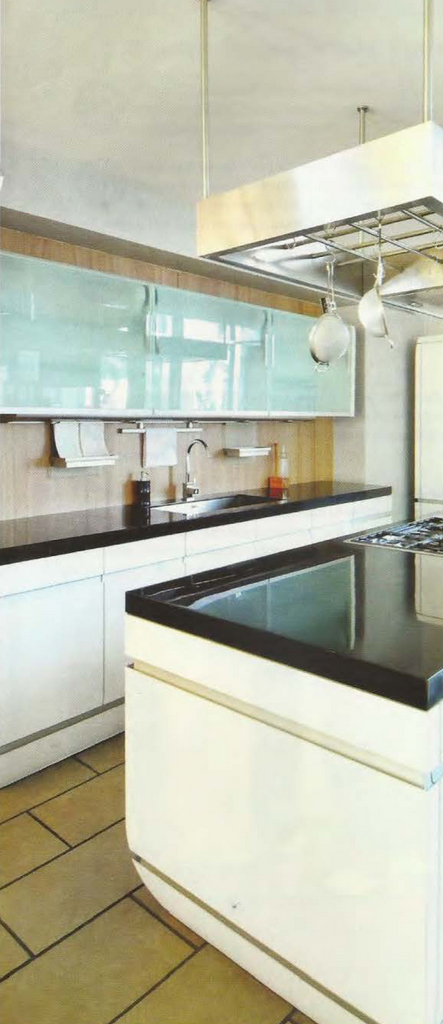 Frequently, the form of an elongated kitchen is can be an obstacle when we want to arrange the kitchen set location for example. Here are tips for optimizing an elongated kitchen so that the space in it is not too limited.
Choose a single line kitchen set to leave more mobility space for user's circulation.
The shape of an elongated kitchen can be handled by dividing it using a non-massive bulkhead.
Don't underestimate the role of lighting. Use the spotlight to accentuate the unique decoration on the shelf which is part of the kitchen partition.
Choose mirror material as a back panel for your kitchen set. Mirrors have a feature that can reflect light will give a wide impression of the room.
Choose white as the dominant color. Then use other bright colors as accents like red, green, orange and yellow to make them look attractive.
Important Factors in Room Arrangement
The need for space for every person and family is certainly different. However, in general, there are several things that can be applied to create a healthy and space-saving home.
Place the service area in the west of the building. Thus, the heat of sunlight in the afternoon does not immediately propagate into other rooms.
The bedroom should be placed facing west with openings made facing east. So that the sunlight propagation can be reduced.
Create a space that can accommodate several activities. For example, a dining room that can also function as a workspace. A dining table can be used as a work desk if you only work on a laptop.
Try combining several spaces to get a bigger area. For example, combining a pantry with the dining room. Spatial planning like that will facilitate air circulation. If you use partitions to separate space, choose air-passable material. For example, a roster (ventilation block).
Designing Teenage Rooms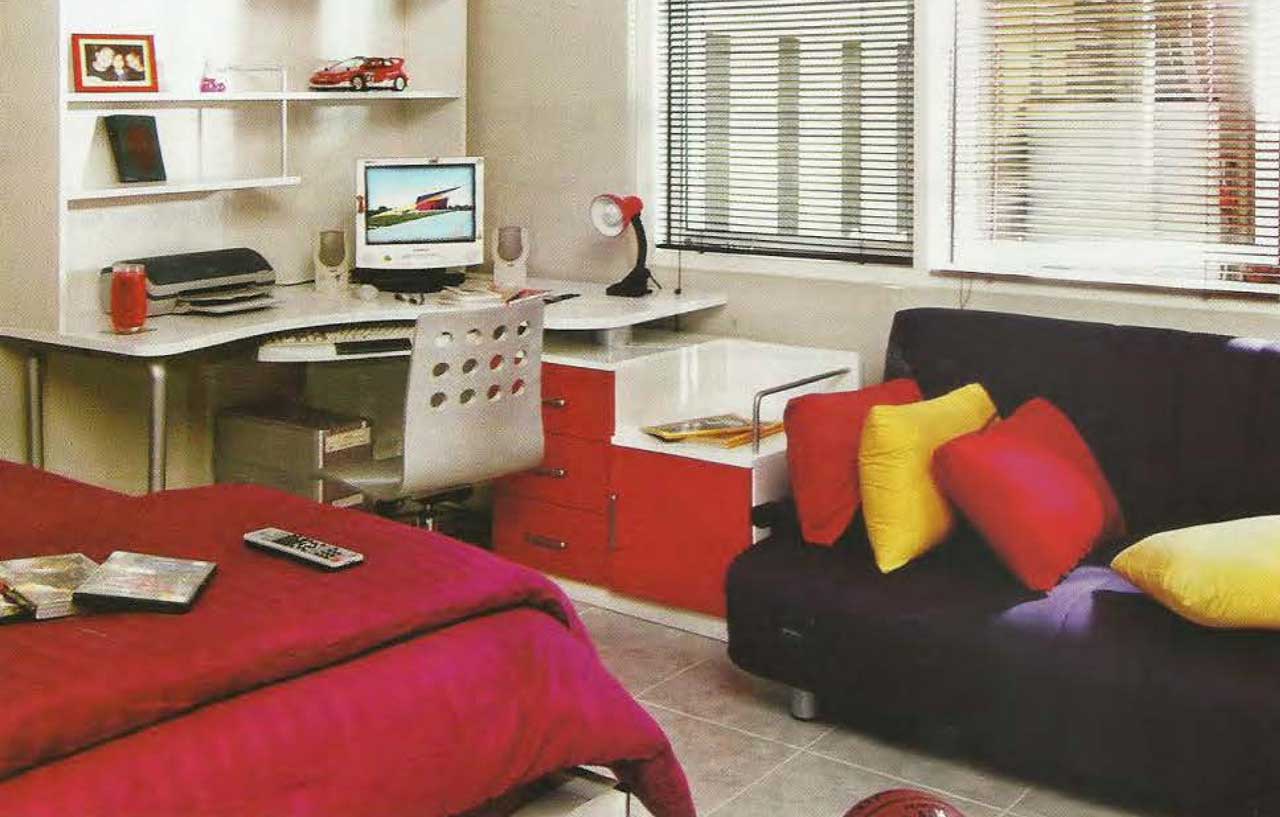 Rooms for teenagers need 3 sub-sections. First, the study area is bright with a light source from the window or from a reading lamp. Second, a place to store clothes that facing the bed. Finally, of course, there is an entertainment room, a desk for placing television and audio devices.
An adequate wardrobe is needed to store clothes. Along with the child grows up, then more clothes they will needs. Also drawers under the television table, to store textbooks and various collections of accessories.
You can combine old furniture with new furniture, also combine various colors, even various materials (for example, wood with plastic). Teenage rooms need a more dynamic "rhythm".
You need to provide a place for decorative details. For example, a wall for displaying posters of music groups or favorite films, various collections, cartoon characters, dolls or accessories that can be hung, and places to display photos of their friends.
Creating a Multifunction Room
The main principle in designing a multifunctional space is analyzing the activity of occupants. Here's what to take precedence in designing multifunctional spaces.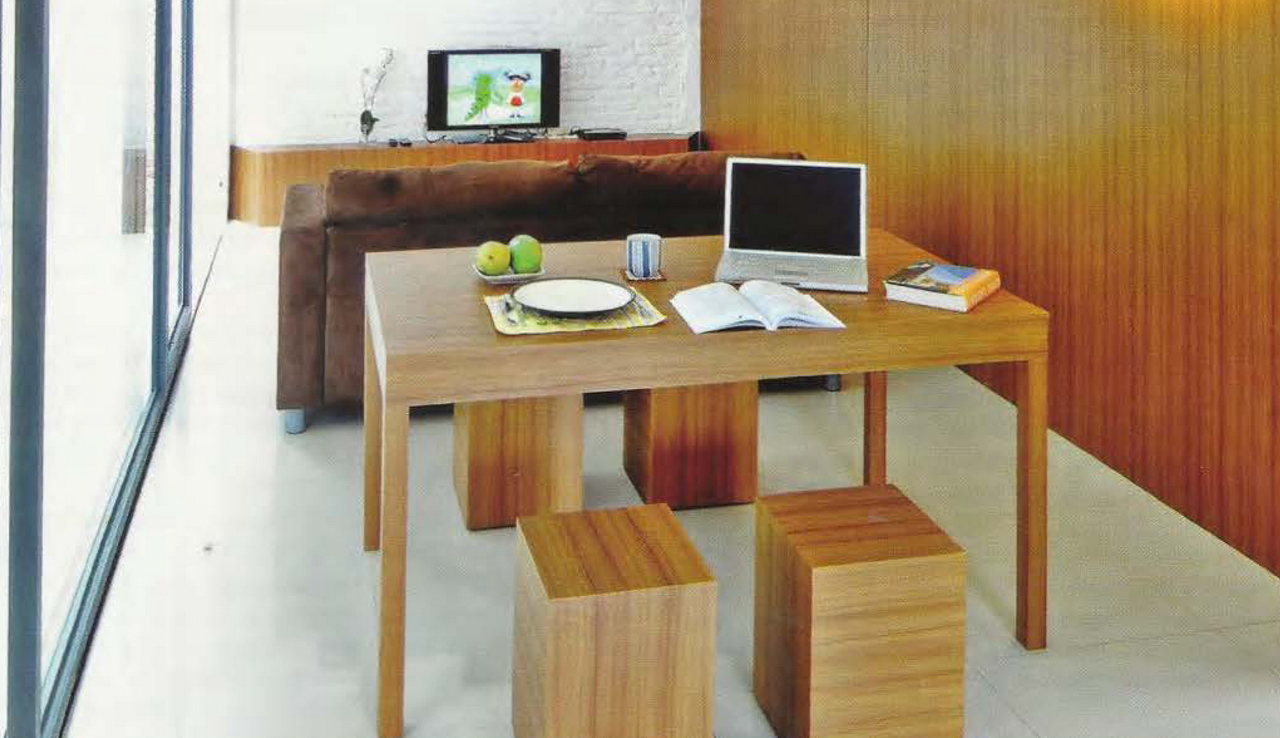 Custom-made furniture
Furniture is made as desired or adjusted to the conditions and size of the room. This customized furniture is perfect for a multifunctional space because it can fill the remaining space to the maximum. The concept is one or two forms of furniture "hidden" or integrated with other furniture. The application system is folding, sliding, pushing or closing. Good choice of materials and finishing make custom-made furniture often invites admiration.
Color attraction
The most effective way to liven up the room atmosphere is by playing colors. Bright colors can make the room look cheerful. While neutral colors like chocolate, off-white, or cream, it will be safer to use. These colors can be combined with more contrasting colors to avoid monotonous effects. However, avoid mixing too many colors because it will make the room look full and crowded.
Style of all time
It is possible for the homeowner to change the existing interior design. For that, it is recommended to use furniture that has a universal style and timeless. Although the design is simple, it is not boring to look at. At any time you can change or add decorative elements such as pillows, accessories, or accent colors, as well as placement.
Reference for Lighting Design
Today the peoples have understood the important role of lighting design for buildings. However, this understanding often leads to misunderstanding, where the application of lighting becomes excessive. Placement, light intensity, also the design of the lamp house still cannot be applied correctly. Here are references that you can use as a guide to arranging the lighting.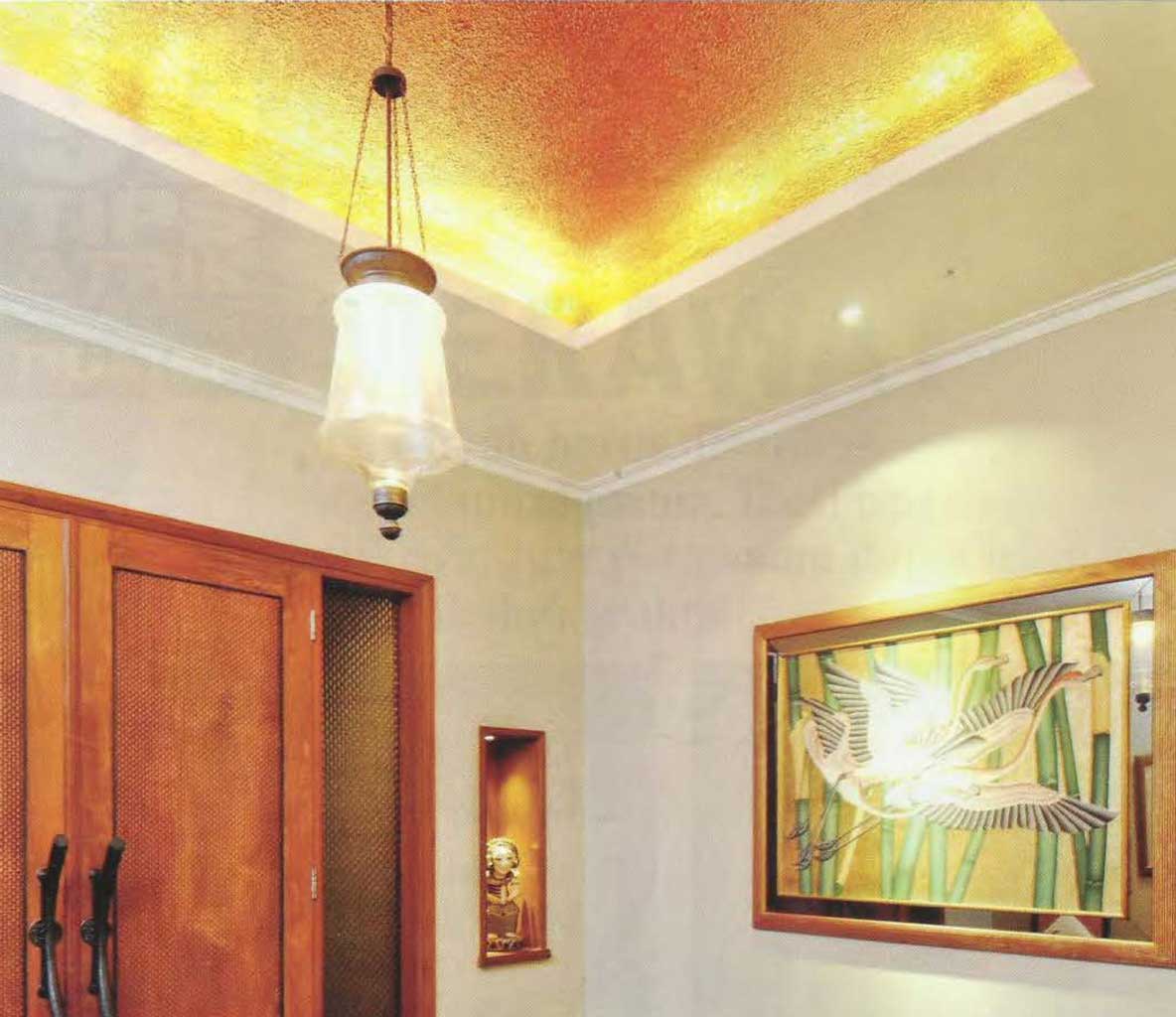 Limit the use of lights
Before installing the lights, first, calculate the power allocation needed for lighting in a room. In addition, design a lamp placement based on occupant activity. For example, placing a desk lamp in a workspace or spotlight as an accent to emphasize the existence of artwork. Proper use will not waste electricity.
Adjust the elevation of the chandelier
Before installing the chandelier, adjust the distance between the elevation of the lamp and your head in a standing position. The minimum installation elevation t is 55 cm – 60 cm. The location of chandelier that high and proportional makes the light spread throughout the room.
Select a dimly lit light sleeper
In order to get more comfortable rest results, choose a nightlight with a light intensity that is not dazzling. For example, yellow. Yellow light is warm and brings drowsiness. Even better if you use a dimmer to adjust the appropriate light intensity when sleeping.
The right combination of home styling
Matching the lamp design with the room theme. If the room is modern in style, choose a clean house lamp design. Even if you want to combine different styles, make sure it's still in unexcessive proportion.
So, if you wish to secure all of these great graphics regarding 34 Home Styling Ideas and Tips for Home Decorating, click save icon to download these photos for your laptop. They're ready for download, if you appreciate and wish to own it, just click save logo on the page, and it will be instantly down loaded in your home computer.
Here you are at royhomedesign.com, content above 34 Home Styling Ideas and Tips for Home Decorating published. Lots of people attempting to find information about Home Styling and of course one of these is you, is not it?
How about impression earlier mentioned? Is actually that will awesome??? If you think maybe so, I'l l show you a number of impression yet again under: