Living Room Lighting Ideas on a Budget
|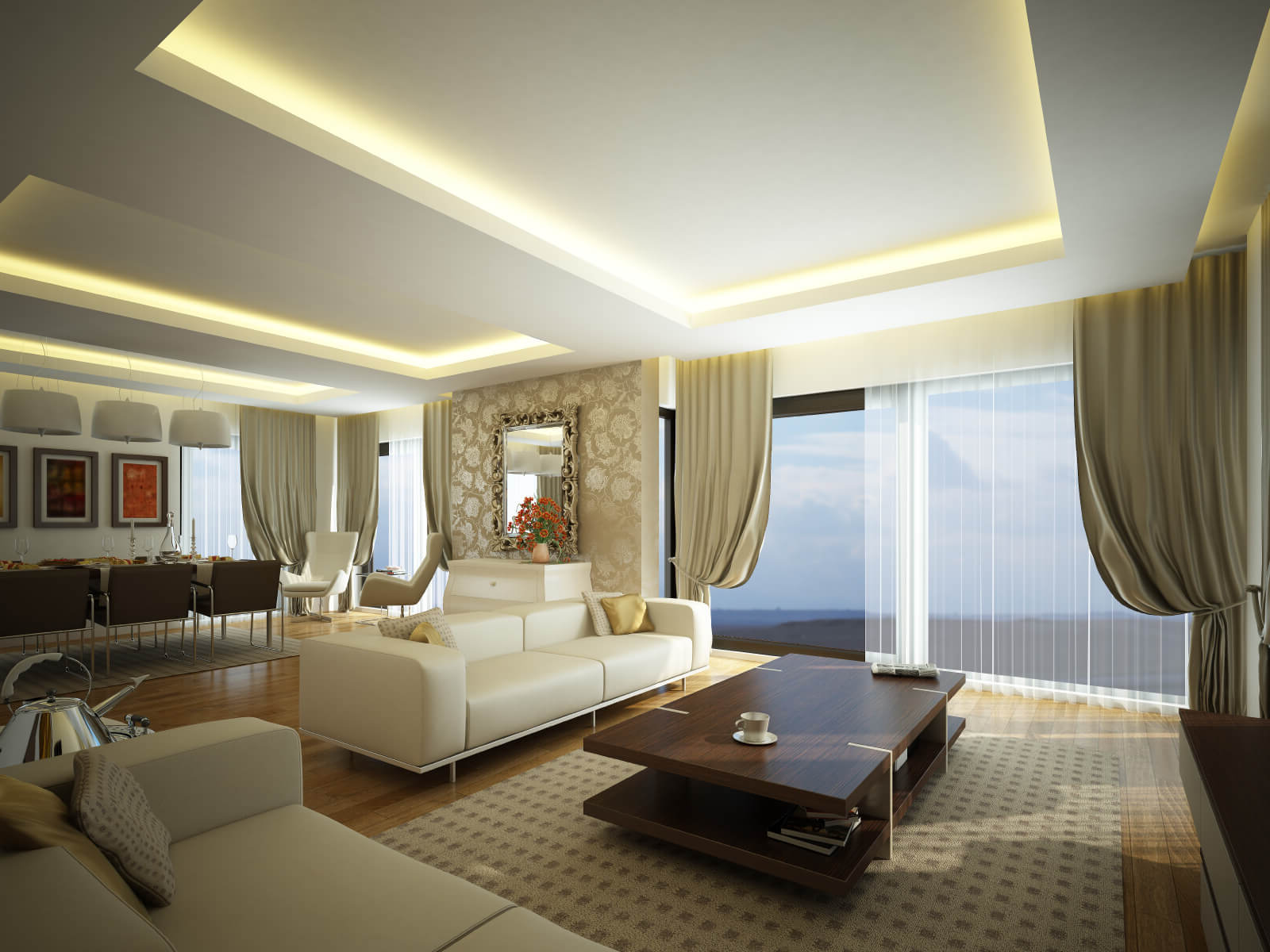 Commonly, living room has sofas and coffee table alongside small desk at the corner and carpet on the floor. This decoration still needs certain thing to expose excellent atmosphere. It is lighting that acts as last piece of chess to increase the room to be more expressive. There are some living room lighting ideas with practical and artistic aspects to consider. You just pick one of them and see what kind of result for your lovely living room.
Inspiration for Living Room Lighting Ideas
Let's start from basic which the room only has two or three bulbs at ceiling. There is nothing wrong about decent lighting and you can combine bulb position in triangle form. This is one of practical things in living room lighting ideas. One advantage of this idea is that it's quite cheap and only need fewer budgets to spend for the installation. Moreover, you can apply on any room, regarding the size. If the room is big, add more gaps between one bulb and other. It will increase the distance.
Many designers consider lighting fixture as the most important thing for room. You may not have time to redesign or rearrange living room, but changing the lighting fixture gives different decoration. For such purpose, you need to prepare at first place to install track lighting mode. Several bulbs in small size are installed alongside the track, usually in rectangle mode. It is promising matter when deciding to apply living room lighting ideas. To reduce budget, technology is in favor of your need. Nowadays, LED is popular as lighting fixture to replace old one with high-energy efficiency.
You get two ideas for living room. They are simple and track lighting fixtures. Both of them are easy to apply for new and modern living room. Unfortunately, the room is old and needs more than simple fixture. For such purpose, you have several options for living room ideas on a budget. Add desk lamp to create layer lighting. Main fixture will give light on half of living room and corner area is territory of desk or night lamp. Another replacement is stand lamp which is quite similar to desk, but has long stand to hold it.
Having limited budget is a little bit issue to get chandelier, especially for unique and antique design. You may try to use pendant or chandelier with modern design. Of course, this fixture is less expensive and affordable. Be careful when buying secondhand product which requires inspection before ready to install. By choosing the right stuff, you can get exquisite decor from living room lighting ideas.