Home
»
Home Improvements
»
Floor Repair And Maintenance That You Haven't Learned From The Book | Roy Home Design
Floor Repair And Maintenance That You Haven't Learned From The Book | Roy Home Design
|
Stain on the Ceramic Floor Tile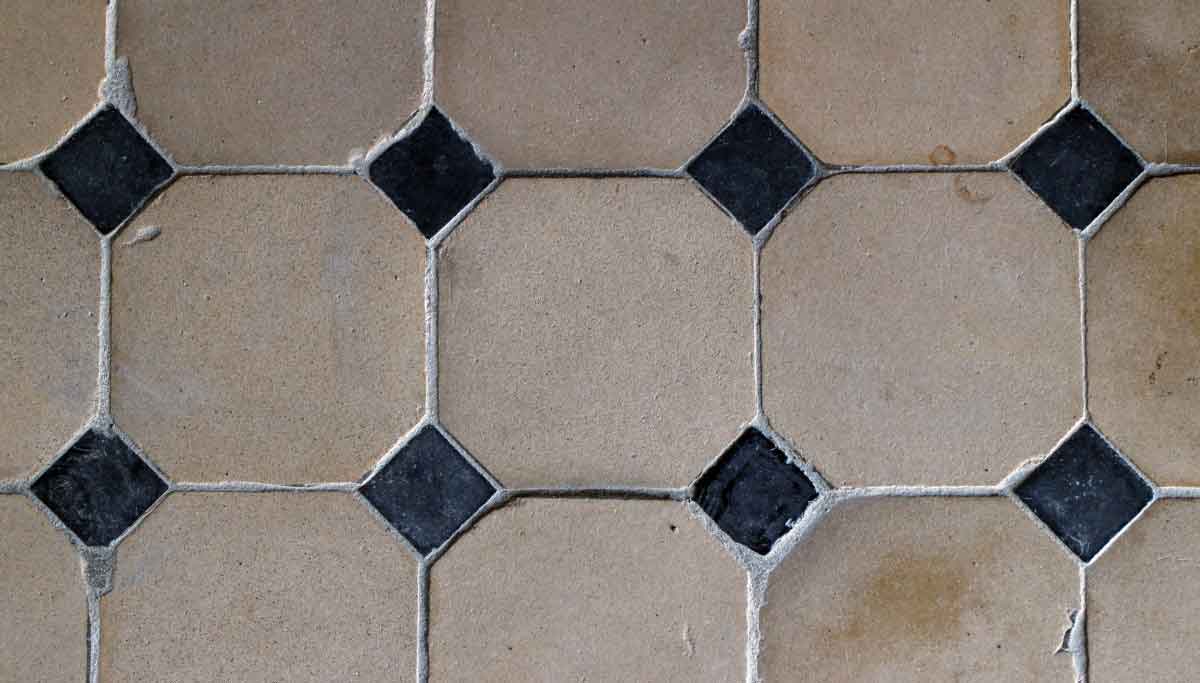 Stains due to glue, wax, and paint can be cleaned by scraping with a metal chisel or commonly called as a putty knife. Also, you can use rag and soap to prevent your ceramic floor from being scratched.
Dull Ceramic Flooring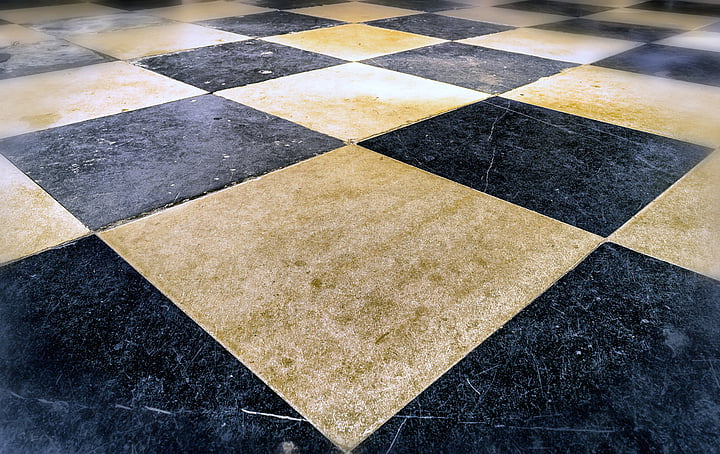 To keep your ceramic tile always shiny, you need to do regular maintenance. Clean the ceramic floor with liquid or special ceramic cleaning powder regularly. Detergents dissolved in warm water can also be used as an alternative to cleaning it.
How to Clean Stained Grout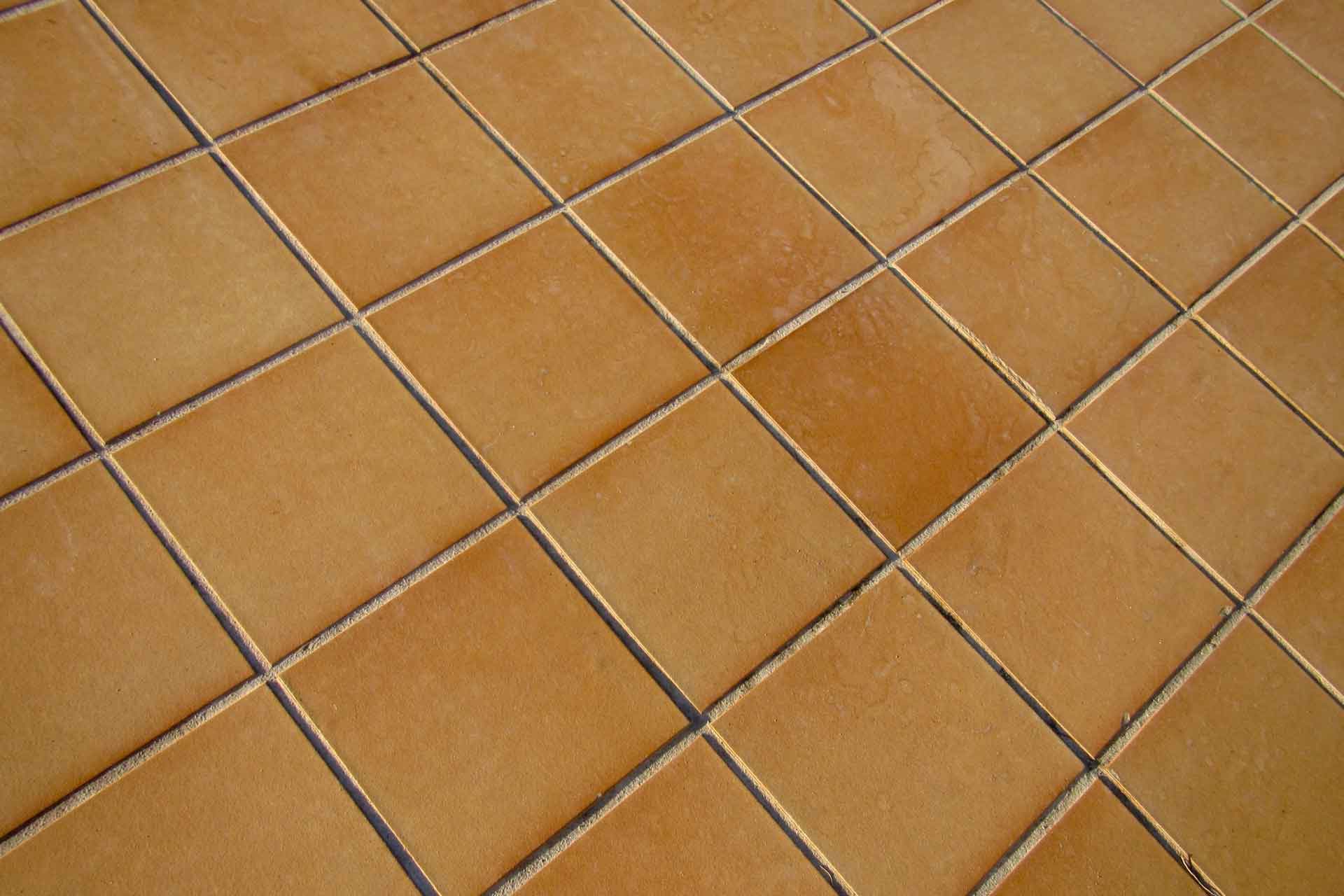 You need extra effort to clean the grout that's been dirty for a long time. All you have to do is:
Sprinkle the cleaning powder on the dirty tile grout, rub it with sponge scouring pads.
If it is not clean enough, try mixing the cleaning powder with a little warm water to get the cleanser to damp, then apply it to the grout and leave it for 15 minutes. Rub it again with sponge scouring pads.
Tips: Cleaners that contain Hydrochloric acid or bleach are not suitable for daily maintenance. HCl can remove the top layer and can damage the ceramic floor. Instead of using chemical cleaners, try rubbing the ceramic floor with Averrhoa bilimbi. Let stand a few moments then brush the surface, and the dull ceramic tiles will shiny again.
How To Regrout Tile Floor
Grout floors that have been eroded will create a cavity and can also hide unreachable dust to clean it. To overcome this, you can apply a grout filler to repair the tile grout. The steps:
Before buying tile grout products, select the grout color that is closest to the ceramic color. Clean the grout thoroughly with a brush before applying the grout filler.
Mix the grout powder with water and stir it
Apply it to fill the tile grout evenly.
When finished, clean the remaining tile grout on the floor using a rag. Allow to dry for one day and do not expose it to water.
Tips: There are special tile grout products in liquid form that are used as an additional mixture. This product usually more sticky to make a powerful tile grout mixture that is waterproof and durable. Products like this are suitable for application on the tile grout in the bathroom.
Water Seepage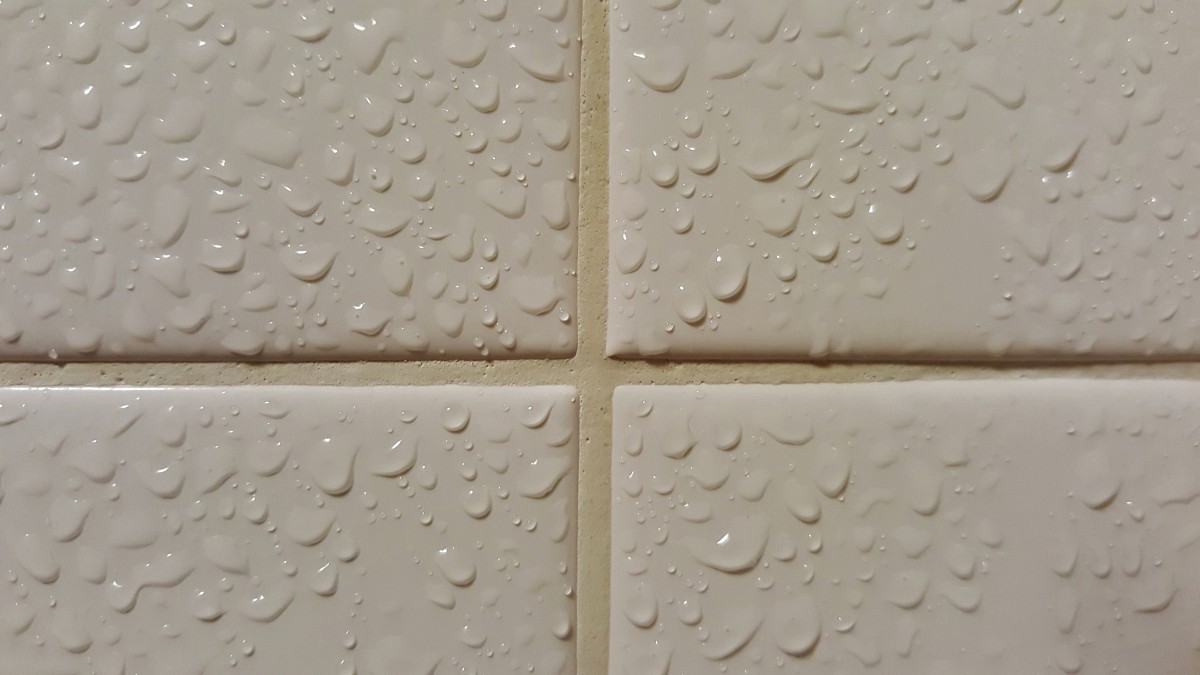 Low-quality material makes the floor or other areas such as walls and concrete floors easily absorb water. The sign of your floor is starting to seeping are water spots that came out on the tile grout and then overflows to the floor surface.  The ideal solution to overcome this problem is to dismantle the floor and replace the base layer with a new one. Don't forget to apply waterproofing to the new base layer, then cover it again with a new ceramic tile.
Tips: To maintain the quality of your floor, choose the type of ceramic tile that has related to the room function. For example, for exterior floors, you can choose the textured tile to prevent slippery due to rainwater.
Bathroom Floor Tile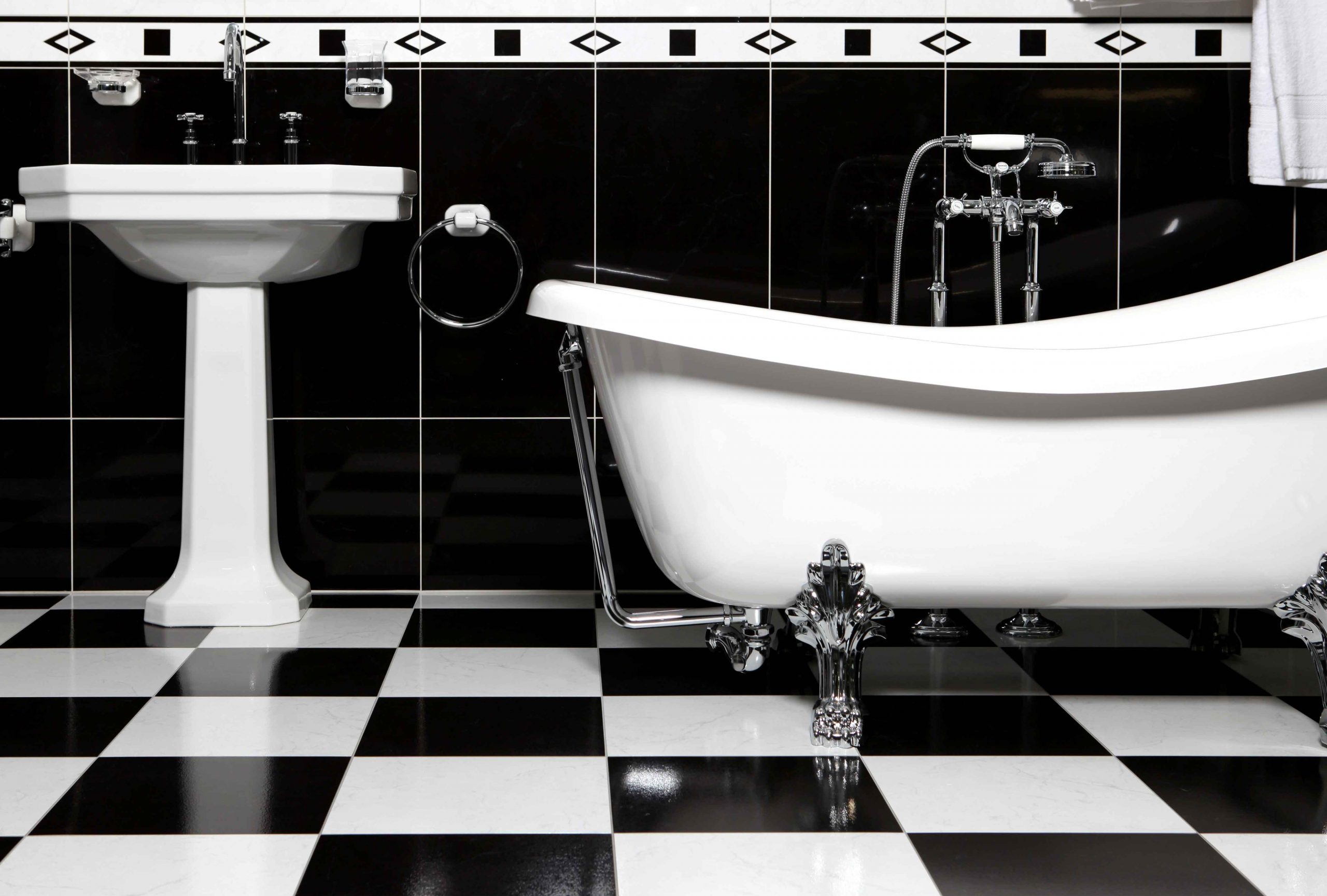 The proverb "Prevention Is Better Than Cure" has the same point in floor care, especially in damp areas, one of which is the bathroom area. Routine cleaning should be done to prevent the buildup of dust that in the end becomes difficult to clean. Cleaning the tile floor in the bathroom that has long been untreated and unused will require extra effort. As a solution, you can try vinegar and water to clean it. If that doesn't work, here are tips to make your work easier.
Dissolve the liquid detergent with water, according to the dose listed on the package.
Use a rag or a soft brush to apply the solution to the entire floor surface. Let stand a few hours, or leave it in one night.
After that, dissolve the liquid detergent in the same ratio, dampen the entire floor slowly. At the same time, also sprinkle the bathroom floor cleaning powder.
Brush thoroughly, then rinse.
Loose Floor Tile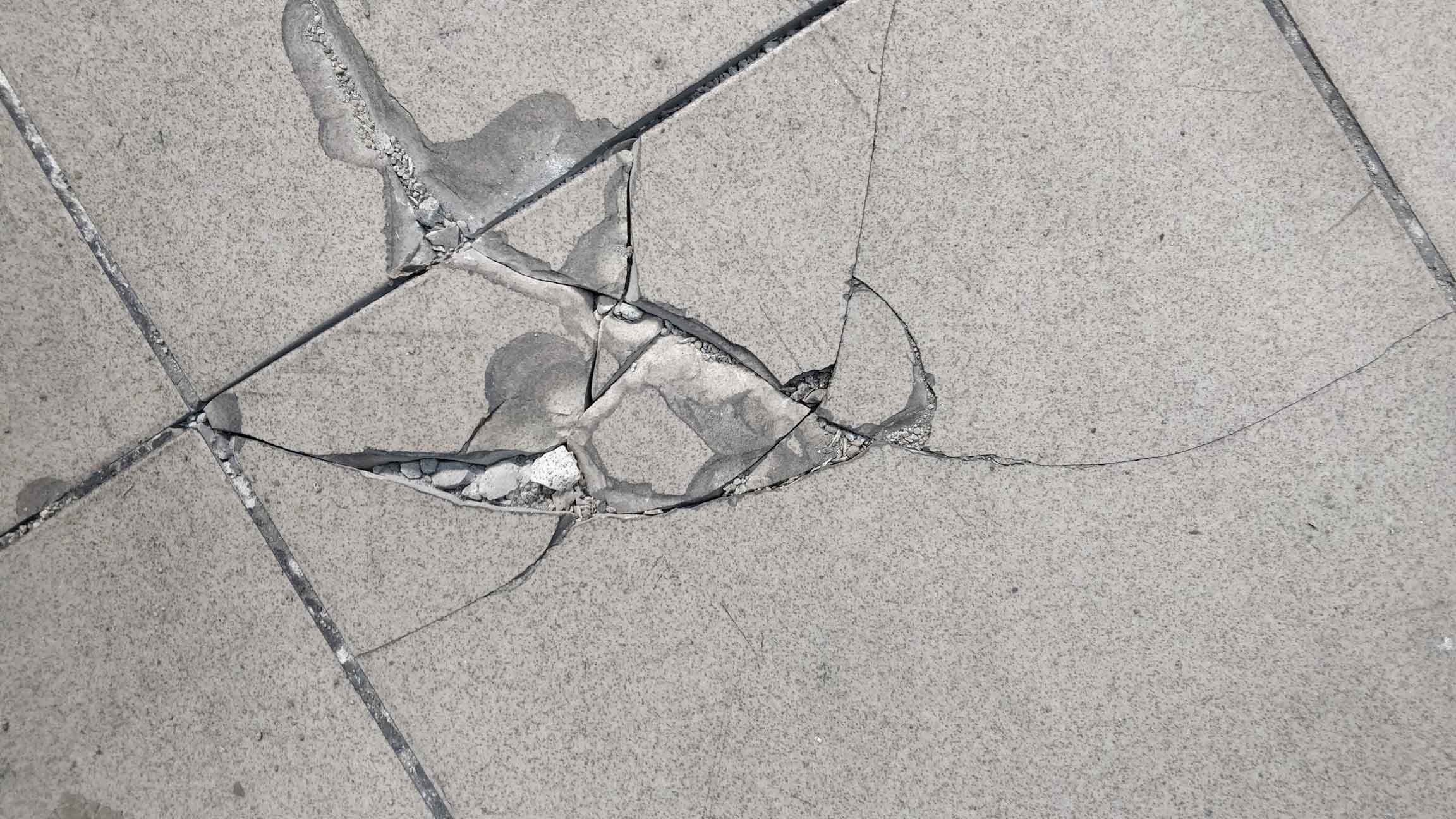 Floor tiles are said to be loosed when two or more tiles are popping up. Sometimes, loosed floor tiles will make a sound like exploding. If it is so, the ceramic tile becomes cracked and damaged. The causes of this problem vary. Poor mixing is one of them. Actually, you can check if there is a possibility of loose tiles. The trick is to hit each floor module slowly. The tile that is not perfectly installed will make a blank sound (hollow).
Generally, loose floor tile causes a domino effect. Not only one or two ceramic tiles that need to be repaired. The damage can spread to a row of tiles or some nearby it. The solution to fix it does not have to replace all floor tiles. You just need to replace the damaged or loose ceramic tiles.
Cut the grout first. You can use a grinding machine, or just use a hammer and metal chisel. Do this job carefully so as not to damage the floor tiles that in good condition.
Remove the tile that is loose using a lever. To avoid damage, leverage the middle part first, and then the edges. The floor tile that is not totally broken you can use it again.
Make sure to clean the tile pieces from the remaining adhesive that is still attached so that the bottom area is clean.
Use instant cement to lay down the floor tiles. Apply the instant cement on the floor surface, lay down the ceramic tiles on the instant cement, then press the ceramic tile using a rubber mallet to make it perfectly attached.
Apply the grout filler in the ceramics gap.
Tip: It's a good idea to replace your broken tiles with the exact same tiles type. Then, what if the type of floor tiles that you use is hard to find on the market? You can use your imagination and creativity to get around this. Create a new floor pattern from the combination of new ceramic tiles with old ceramic tiles.
Bamboo Flooring
Bamboo has been widely used as an alternative material for wood. Besides being more environmentally friendly because it has a relatively faster-growing process than wood, bamboo has better moisture resistance than wood because the pores are more tightly. Bamboo has been widely used for architectural and interior elements including floors. Daily treatment can be applied using a dry cloth or a soft-nylon broom. Also, avoid the surfaces from scratches, such as furniture legs, shoe heels, and so on.
Hardwood Floors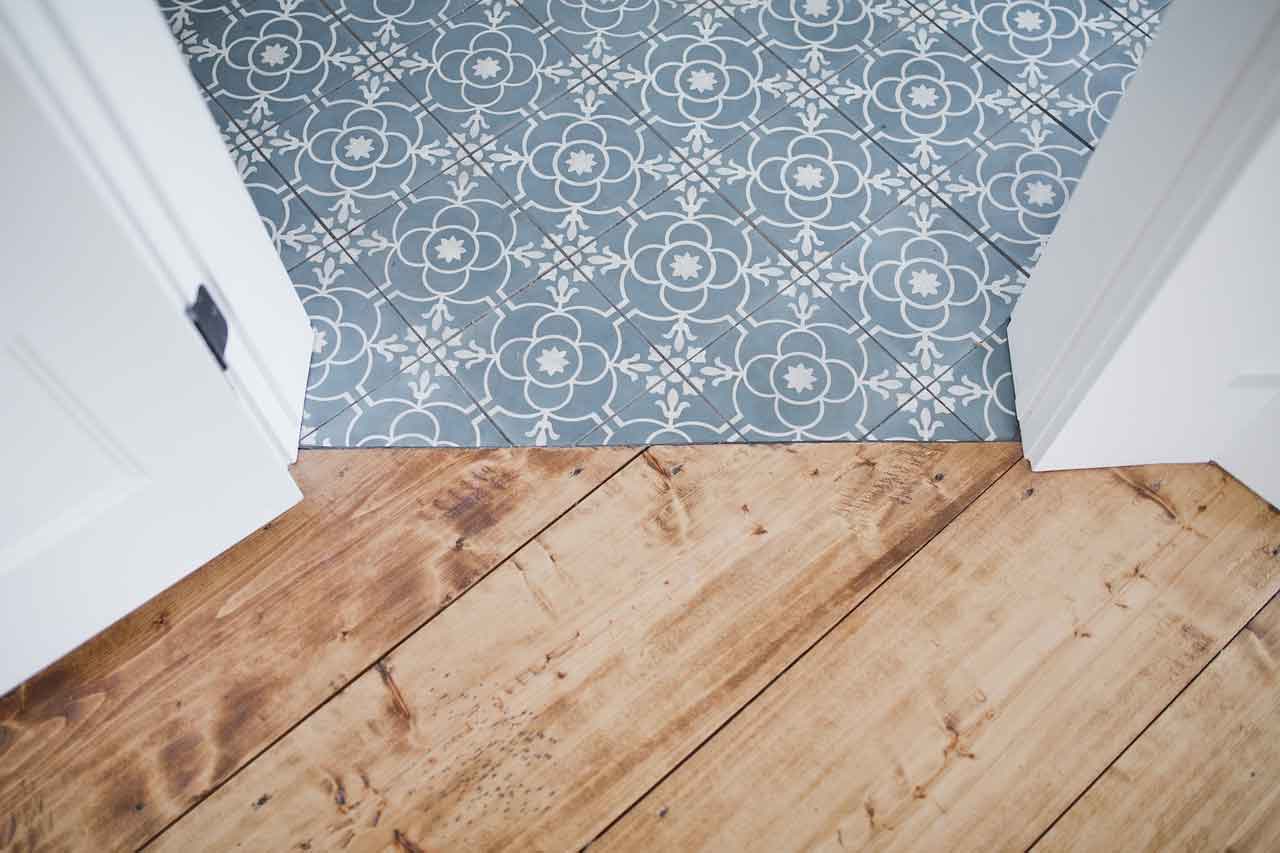 First, get to know the wood type that you used! If the floor uses unfinished wood that is installed by gluing directly the bottom area with the base area, and then the small gaps (grout) are filled with wood filler coated in polyurethane, it can be ensured your hardwood floor is waterproof. To cleaning this floor type is using water and a neutral pH cleaning liquid or special wood cleaning liquid is the right step.
Another case if your hardwood floor uses finished wood (lacquered) with floating installation system. In the floating system, wooden slats are installed on the foam/plywood which have been nailed to the floor base. The wooden slats do not need adhesive because they already have a lock between the woods. However, this can cause your floor not to resistance with water because there are still small gaps between the wooden slats. If this gap is exposed to water, it can damage the foam/plywood at the bottom. The pores of wood slats are easily absorbing the water so it can damage your wood floor. For daily maintenance, you should clean this floor with a clean cloth or dry dust mop.
Tip: Exposed to direct sunlight intensively and continuously may cause the floor color to fade. Sunshade, curtains, or lattice can help to block the sun directly to your wood floor.
Concrete Floor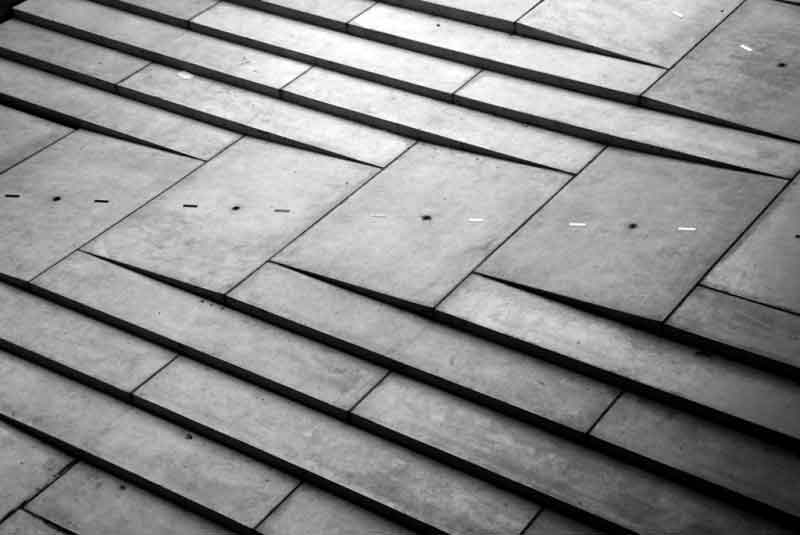 Cement is widely used as an alternative material for floor coverings in residential homes. Besides having strong durability, concrete floors are more economical because it does not require floor coverings. However, some problems are commonly found about concrete floors.
Hairline cracks, broken, and moldy are some of the problems. A hairline crack is a small crack that if you not repaired immediately, will potentially make the floor surface become broken and sunken. These small cracks must be patched using a wall putty before they get wider. You can use special instant cement products to patch this hairline crack. If it is already broken, then the damaged surface area should be destroyed first, then patch it with new mortar.
So, if you like to get the outstanding graphics regarding Floor Repair And Maintenance That You Haven't Learned From The Book, click on save button to download the pics to your personal PC.
Here you are at royhomedesign.com, content above Floor Repair And Maintenance That You Haven't Learned From The Book published. Many individuals searching for information about How to clean a floor and certainly one of these is you, is not it?