Small House Floor Plan Design in Modern House Architecture | Roy Home Design
|
The first step is drawing the floor plan design of a modern house architecture with your own style, both as your needs and also the modern design itself.
FLOOR PLAN DESIGN FOR SMALL HOUSES
Interested in starting to make a floor plan design for your modern residence? Designing a modern home plan is much more optimally with some inspiration of floor plan for simple house below which is simple but still comfortable for you and your family.
Floor Plans 2 Story House: Combine Two Houses with Different Types
Mrs. Obson Valentine – New York
House type 25 & 30
Building area: 25/90 Land area: 30/60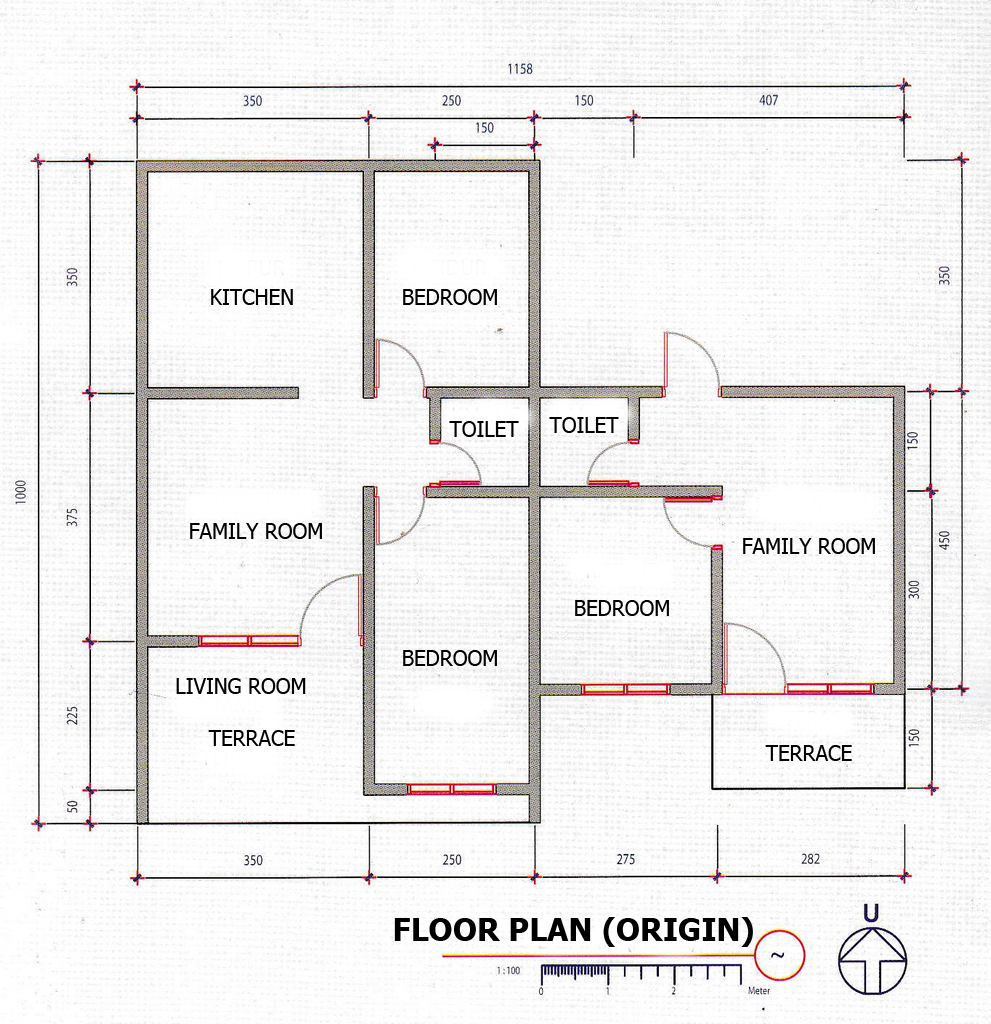 Mrs. Obson has two houses with different types and plans to combine them. She needs some new rooms, namely one kid's bedroom, guest bedroom, maid's bedroom, prayer room, comfortable kitchen, and service room. And for this housing development, Mrs. Obson wants a non-story house.
Solving
When we look more carefully, the two houses owned by Mrs. Obson have the same type,  i.e. 25. However, the house on the left seems to have been developed, while the house on the right still like the original.
The first thing that needs to be moved is the bathroom which is located in the center position of the houses. The bathroom will be moved to the left and right side of the house, so that the center of the house can be more open. The left house can accommodate three bedrooms, while the right house can be for the family room and main bedroom.
Unfortunately, the request of Mrs. Obson who did not want a multi-story house was difficult to realize, considering the house on the right was hook (corner) type. It is impossible to build on all entire land of hook type house. Rooms for maid need to be placed on the 2nd floor. If Mrs. Obson does not need the room, it can be made later. The space for washing and clothesline can use part of the open courtyard.
The design of the house which is a combination of two houses can be dealt with by giving a different touch of detail between the house on the left and the right to become an interesting blend. The maid room on the 2nd floor can be disguised by making it look as if it is united as the details of the roof.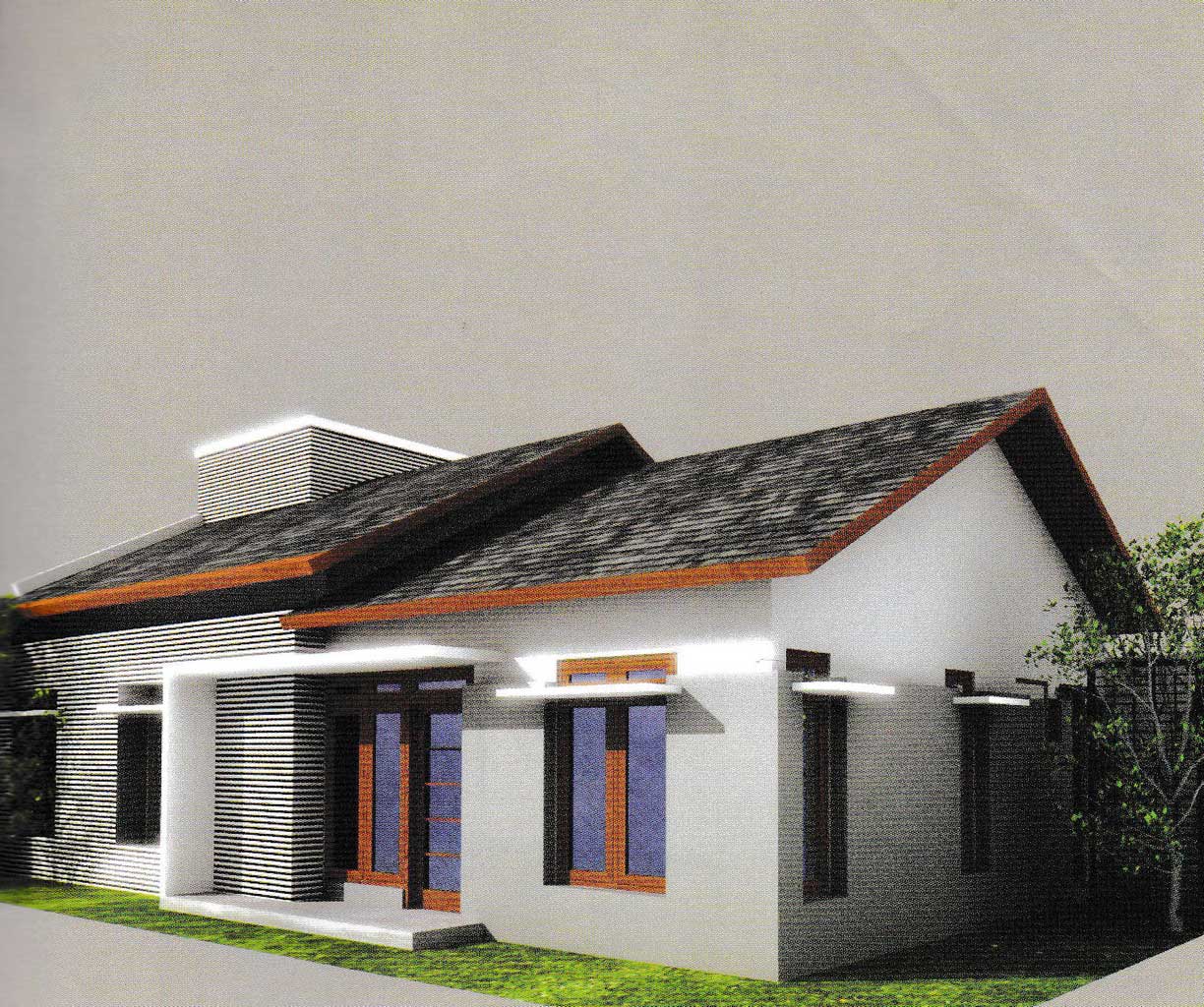 Unification of houses still highlights differences in detail.
Long concrete canopies serve to reduce solar heat.

Floor Plan Blueprint: Designing an Irregular Land
Mrs. Lily Scoot – California
House type 36
Building area: 36 Land area: 109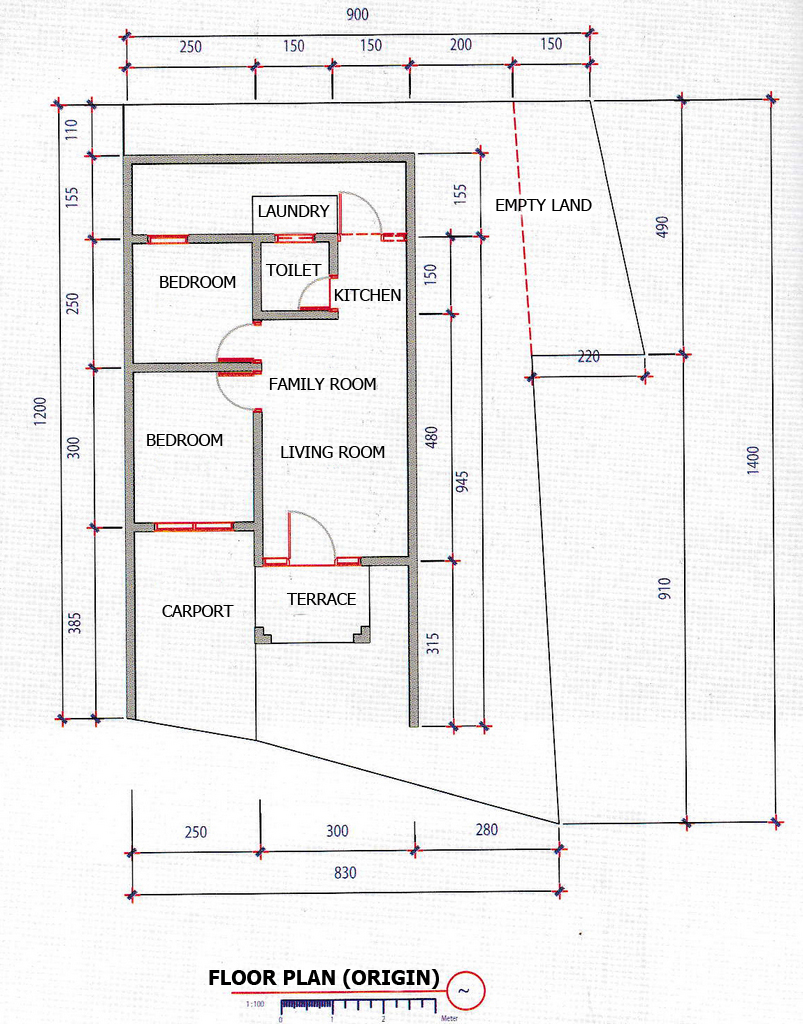 On this irregular land, Ms. Lily plans to expand and develop her house. She wanted a two-story house with the 1st floor for a general room and a second floor for a private room.
Solving
Referring to the room needs to be made by Mrs. Lily, the development of the house had to be made into 3 floors. However, the 3rd floor is only in the form of a concrete deck for clothesline and water storage tanks as needed.
The 1st floor which is expected to be able to accommodate some general rooms such as the living room where able function as a family room too, dining room, and kitchen. The bedroom on the 1st floor serves as a guest bedroom or Mrs. Susi's family who stay overnights. Thus, it is also necessary to provide a bathroom on the 1st floor which can also function as shared bathrooms. Meanwhile, the remaining land jutting behind can be used for laundry rooms and maid bathrooms as well as service stairs that are separate from the main staircase. The kitchen is placed on the right with separate access without going through the main door.
The second floor can accommodate all the bedrooms that Mrs. Lily wants, namely the master bedroom complete with walk-in closet and bathroom, two kid's bedrooms, and a maid's room. Especially the maid's bedroom, although separated in the service area, still has access to the main room if needed by both of Lily's sons who are still toddlers.
Families that have children who are still toddlers certainly need a safe houses. Dangerous areas such as stairs and kitchens need special security, such as guardrails or room dividers, so that the kids avoid accidents.
Mrs. Lily likes a minimalist architectural design so that a modern and simple building design will be in accordance with her wishes.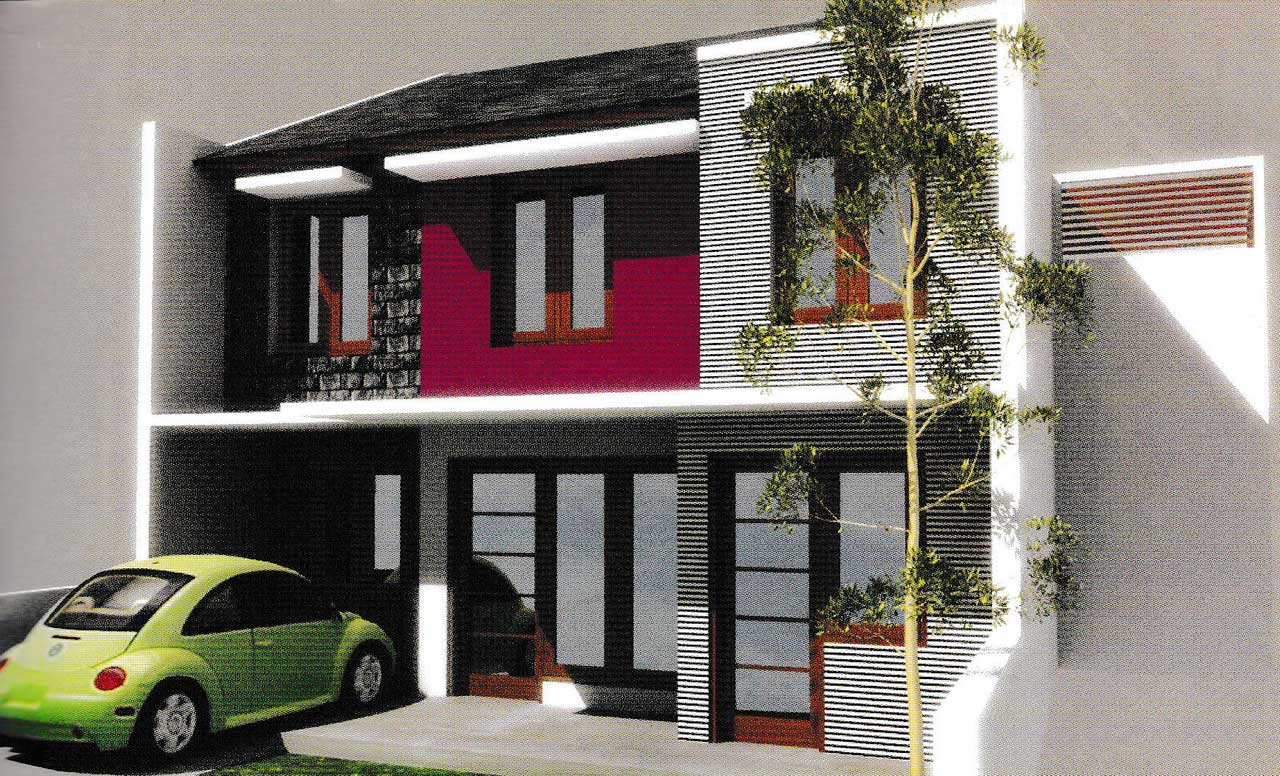 Front view with different finishing details will disguise irregular landforms.

Floor Plan Small: Adding Room Without Changing Space
Mr. Scott Dick – Utah
House type 36
Building area: 36 Land area: 84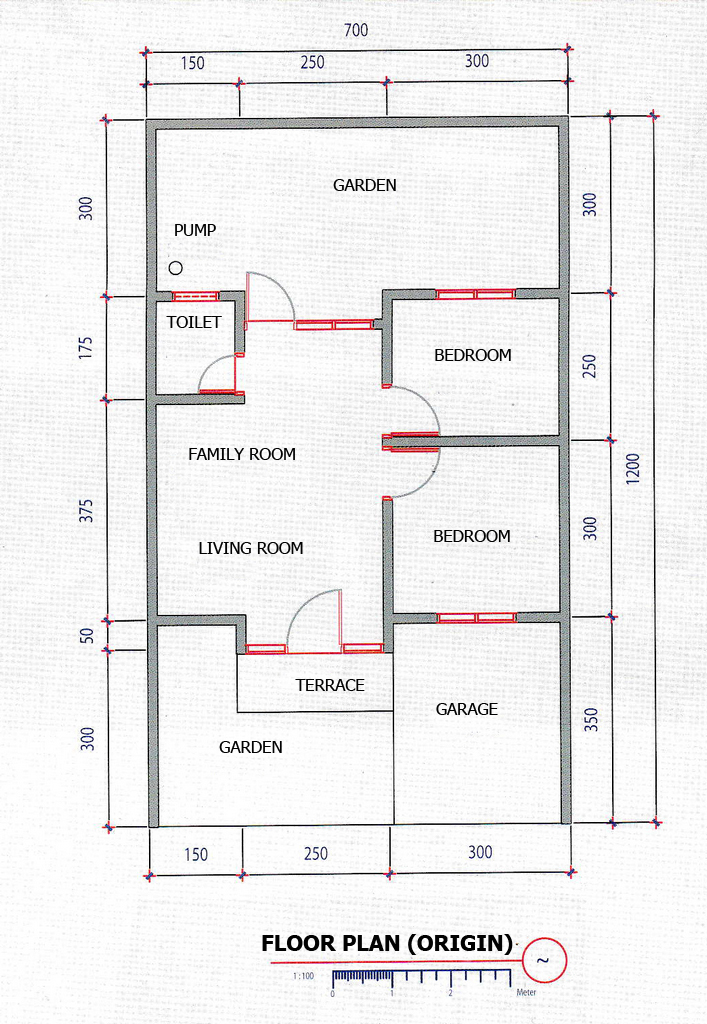 Mr. Scott wants to add a bedroom in the backyard while making a comfortable kitchen. The problem he faced was he did not want the front of the house to be demolished, but wanted to add a floor above the additional spaces, while he also wanted a house that had good air circulation.
Solving
The 21 m² (7 x 3 m) backyard is still enough to add a new bedroom and kitchen. In order for the new and old bedroom to be able to get enough air and sunlight, there needs to be a garden or open space. However, due to limited land, this open space should be used for the air circulation of the two bedrooms. Bedroom windows need to be made up to the floor to optimize circulation while functioning as a door for open space or garden treatment purpose.
Given the limited space available, while Mr. Scott requires more space for the bedroom, he does not mind if the living room/family room is multifunctional and can be used for the dining room as well. So, the furniture used here is also expected to be multifunctional without reducing comfort. The L-shaped sofa can be made as high as a chair, and a round table is made as high as a dining table. Thus, being used as a sofa is still comfortable, but high enough to be used as a dining chair.
In order for the kitchen to get air circulation and natural lighting, then the concrete deck on it that functions for the laundry room, clothesline, and ironing room is given a hole or void. All concrete decks can be covered with transparent roofs of lightweight materials such as polycarbonate, corrugated plastic, or fiberglass. These three materials still allow sunlight to enter and protect the house from the rain. This small house is very suitable if given a modern and simple touch to its architecture. By giving white color to the jamb and frame, this small house will be more "majestic" look.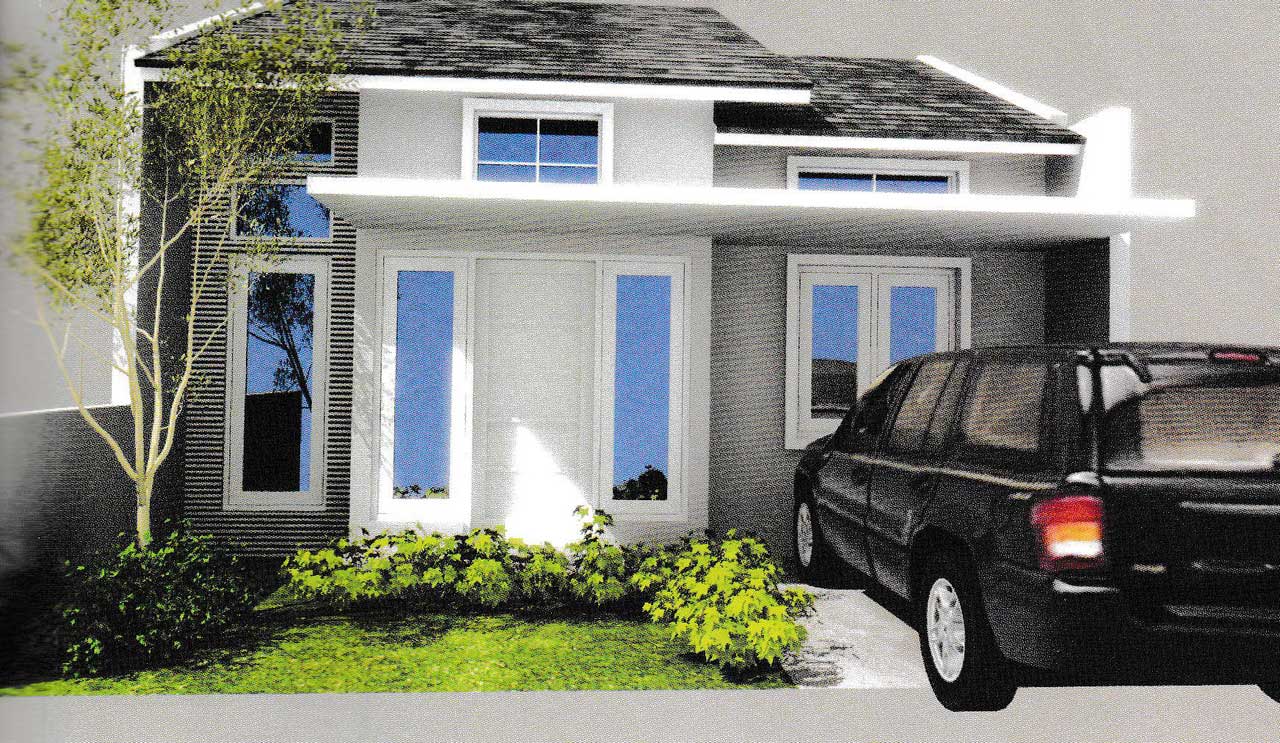 The gable shape can hide the service room on the 2nd floor.
A gable roof can reduce the risk of leakage because there is no rooftop.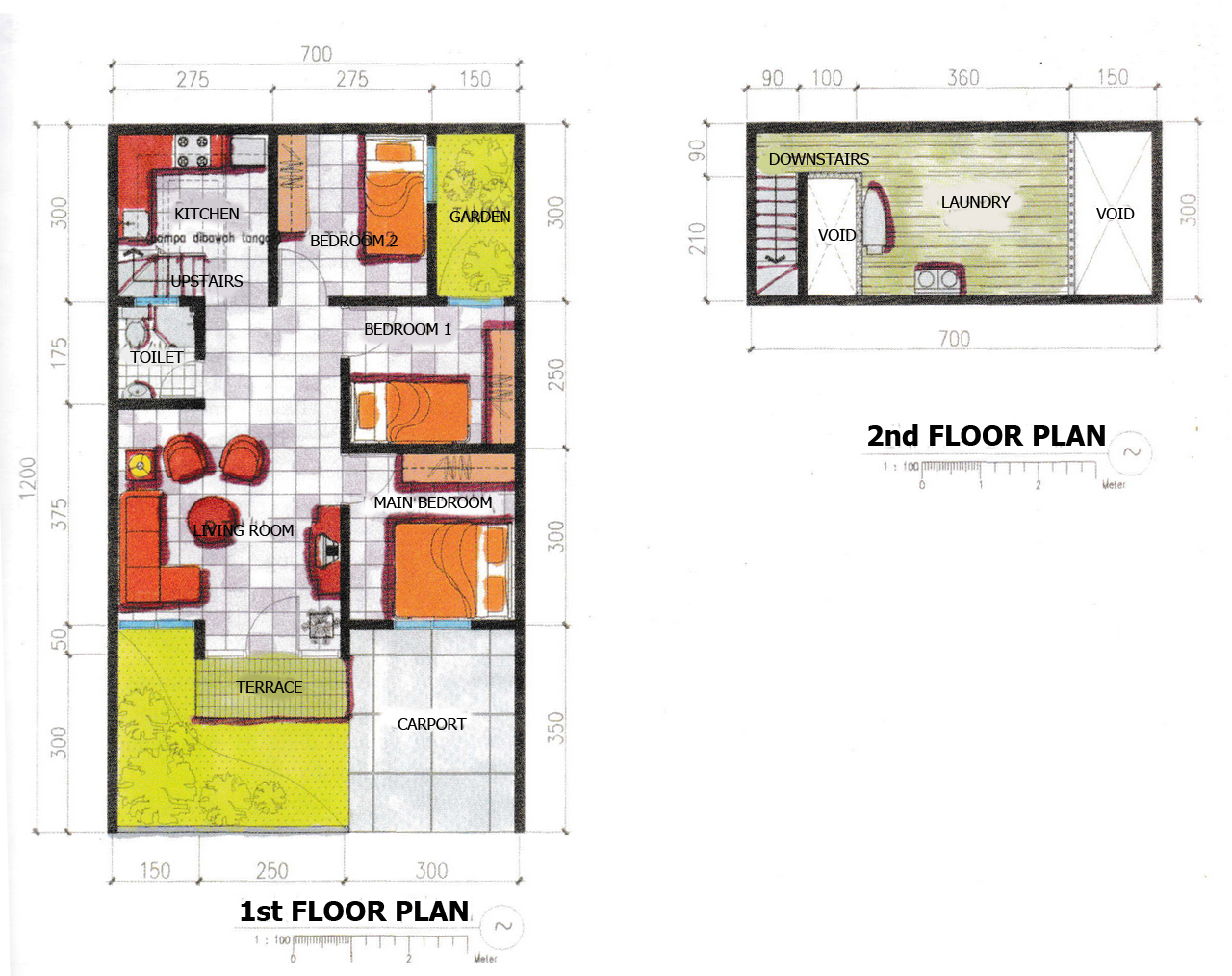 So, if you desire to have these outstanding shots about Small House Floor Plan Design in Modern House Architecture, click save button to download the graphics for your laptop. They're available for save, if you want and wish to obtain it, simply click save symbol in the post, and it will be instantly down loaded to your laptop.
Thanks for visiting royhomedesign.com, article above Small House Floor Plan Design in Modern House Architecture published. Lots of people attempting to find specifics of Floor Plan Design and of course one of these is you, is not it?