Home
»
Decorations
»
Five Christmas Tree Theme Decorations Designs for a Festive Home for the Holidays | Roy Home Design
Five Christmas Tree Theme Decorations Designs for a Festive Home for the Holidays | Roy Home Design
The Christmas tree is an excellent decoration that takes center stage during the winter season. There is no holiday ornament more nostalgic and iconic than the Christmas Tree Theme Decorations. Of course, you can decorate it the same way and it will be fine. But if you want to make different designs, then colorful coastal ideas are the perfect ways to decorate it. Here are numerous favorite ideas.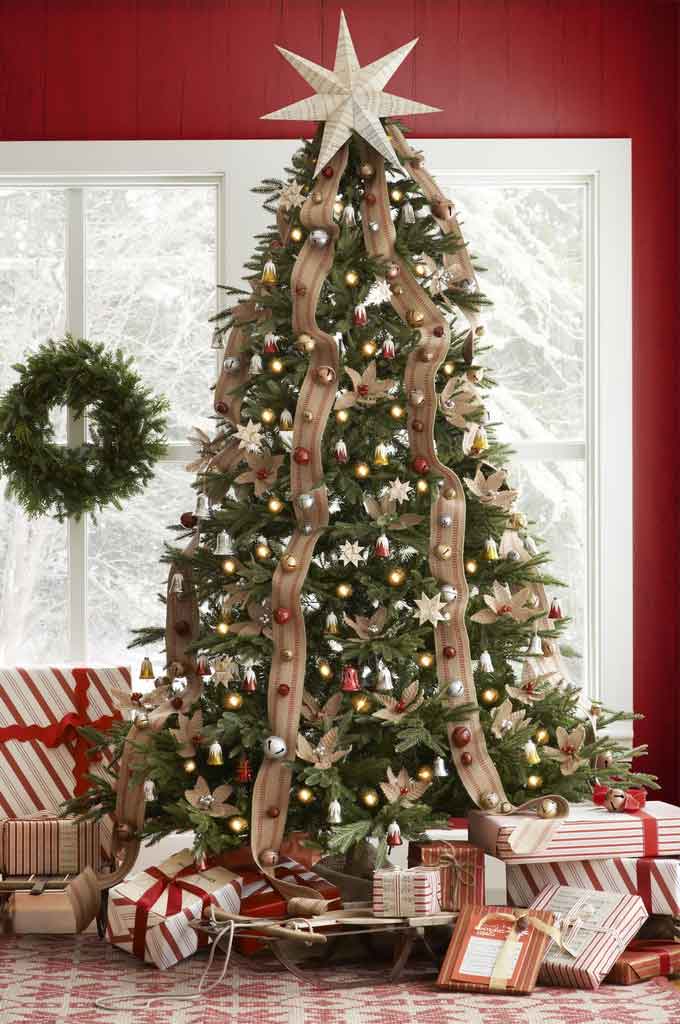 Five Christmas Tree Decoration for a Festive Home Holiday
Coastal Christmas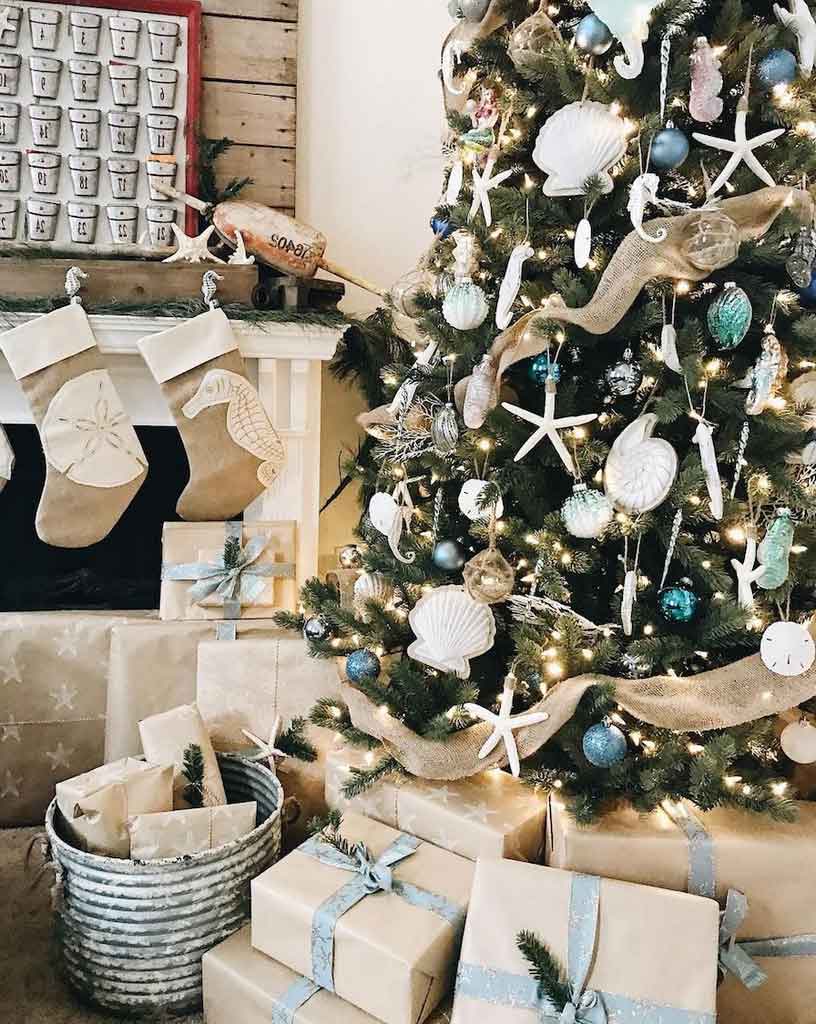 Just because the season is winter and the weather outside is frightful, doesn't mean you can dream of sunny beach days. Create the next level of your decoration by using a coastal Christmas tree. Use a nautical blue and white palette combined with sea-themed ornaments as your option. Don't forget to synchronize with other furniture and schemes in your house.
For the Christmas tree theme decorations, you can use the live green leaves or artificial tree, your option is endless. After that, round up a few corals and some seashells hanging on the tree. You can get this beach decoration at any craft store or online shop. By this decoration, you can pretend you are tasting a rum cocktail beach-side on Christmas morning.
Picture Perfect Christmas Tree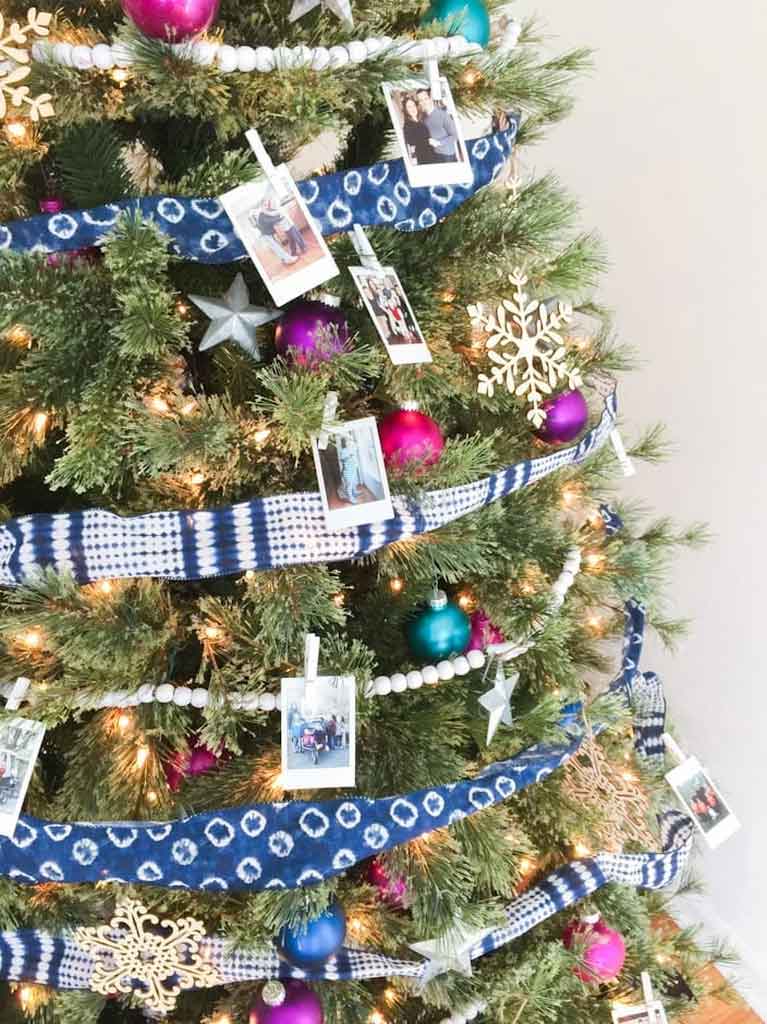 Why don't you transform the family photos into ornaments for the tree decoration? This idea can make a unique and personal ambiance on your home appeal. Not only have that, but these ideas are also simple DIY photo-themed which doesn't require much more than a hole punch, Polaroid-style camera, and a bit of twine. You can make a tradition of it and add a few photos to the tree every year.
Floral Theme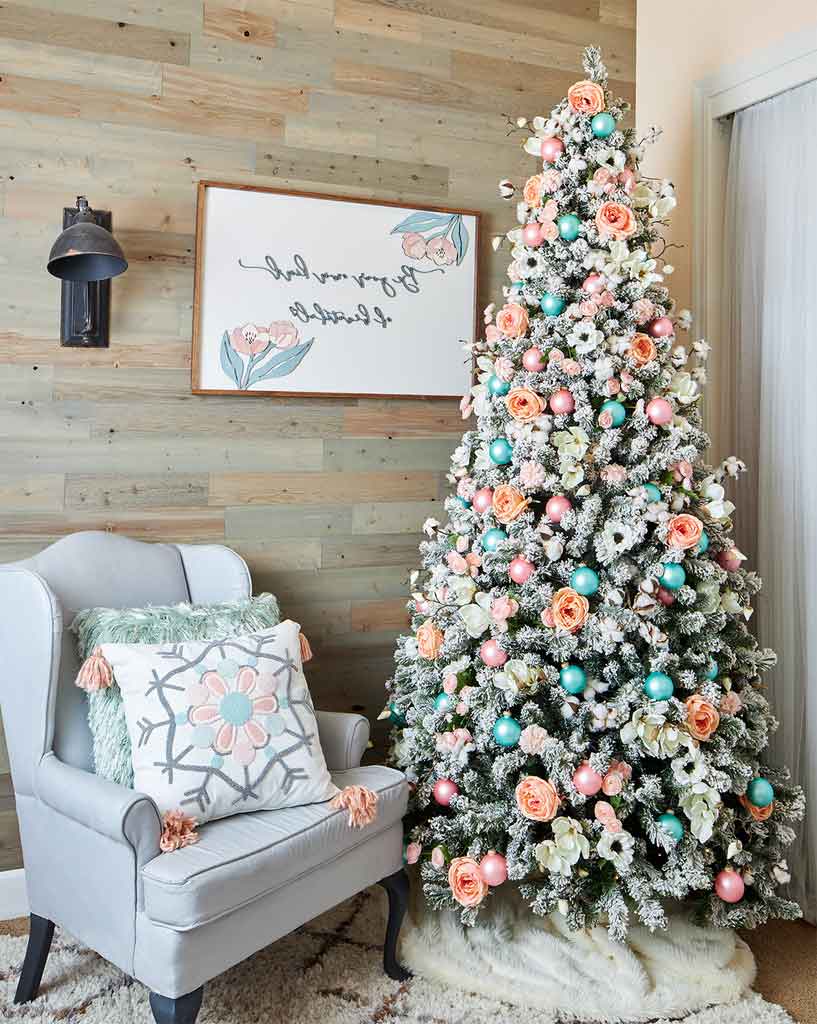 Who says flowers only are used for summer and spring? Bring a bit of color into the dark winter season with a garden or flower Christmas tree theme decorations. You can use numerous materials to make this decoration or use artificial flowers around the tree. The cascades of flowers add cheer and style. Besides that, this decoration is a great alternative way for a standard garland.
A Bubble Gum Pink Tree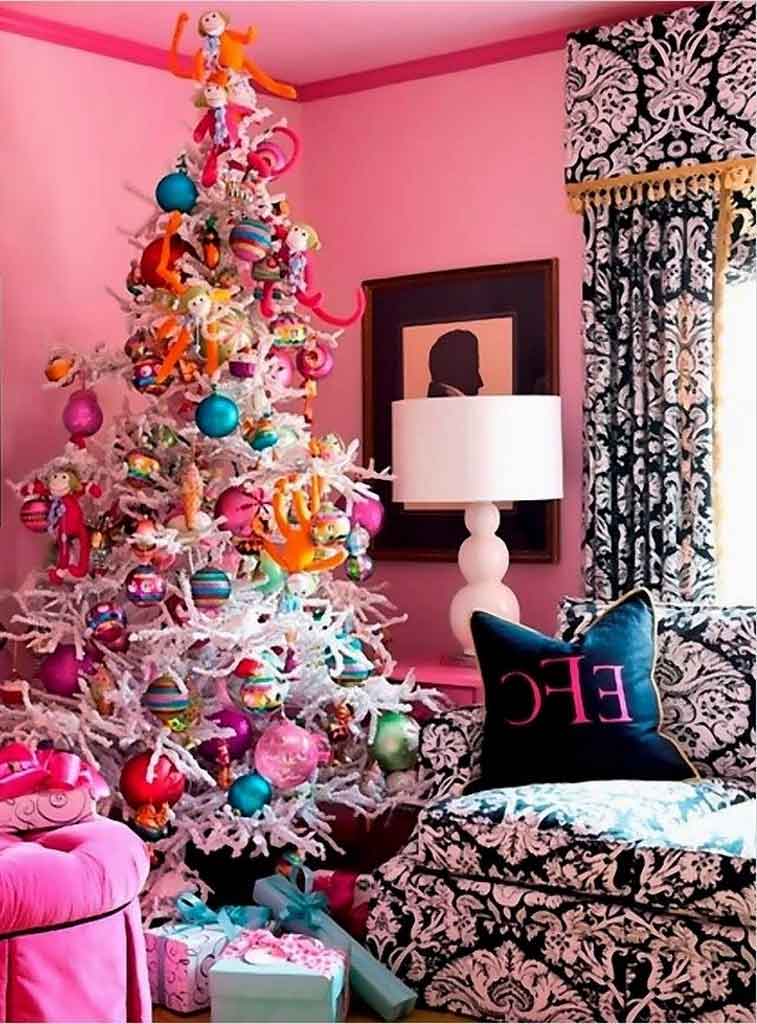 Do you think that pink can't scream Christmas celebration? You can throw this opinion since the pink scheme can be an excellent option for your home decoration. The whimsical pink Christmas tree is a great idea if you want to create a unique and lighthearted style. In case you want to DIY this look, start with a white artificial tree and spray it with pink color.
Festive Farmhouse Decoration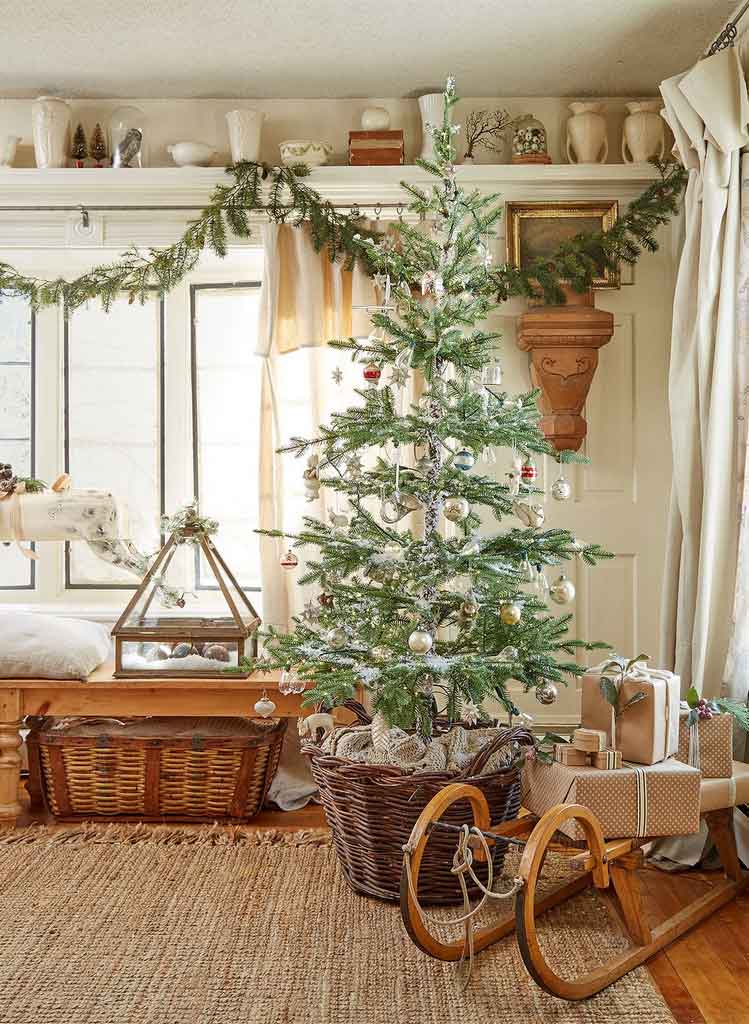 In case you want to have stunning living room decoration, use a farmhouse theme to give a new ambiance to your house. Complete this idea with a white and gold farmhouse Christmas tree theme decorations. Even though you only need two main colors as the theme, it can create the perfect appeal for the centerpiece.
Christmas tree decoration is not only the centerpiece in your home appeal, but this also can make your holiday cheerful. In case you want to make the next level of decoration, then use a bubble gum pink tree, floral theme, farmhouse decoration, picture-perfect Christmas tree, and coastal Christmas as your option.
Thanks for visiting royhomedesign.com, article above Five Christmas Tree Theme Decorations Designs for a Festive Home for the Holidays published.  Many individuals attempting to find info about Christmas tree decorations theme ideas and of course one of them is you, is not it?
Related Posts