Home
»
Decorations
»
Apartment Decor Ideas: A Creative Idea Combining Two Different Materials | Roy Home Design
Apartment Decor Ideas: A Creative Idea Combining Two Different Materials | Roy Home Design
Stainless steel and granite combined with wood in a harmonious design composition.
How to Decorate an Apartment with Two Different Materials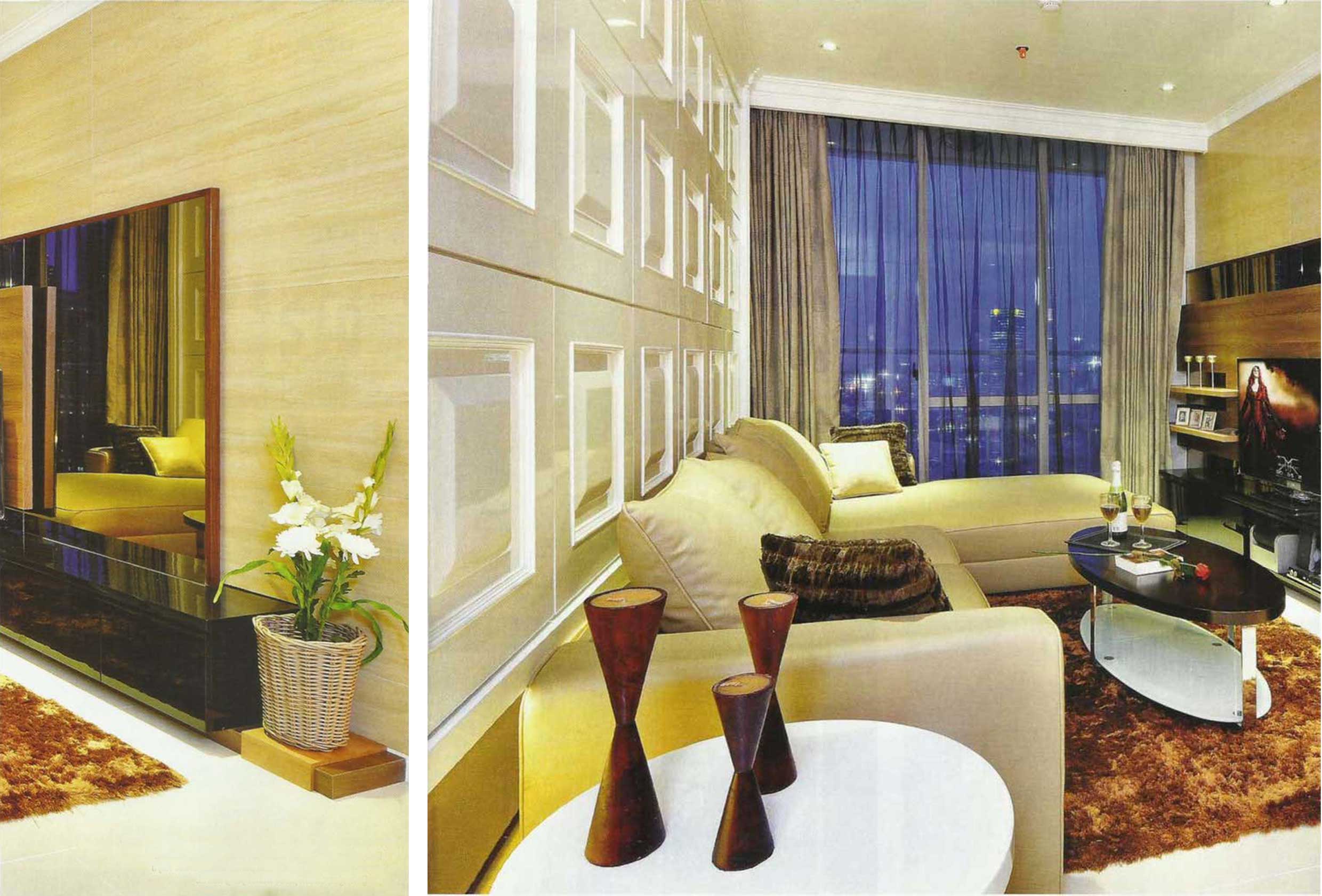 The many of cold materials are applied in balance with the addition of warm wood elements, in a neutral color palette.
Nowadays, the application of modern concepts for interior design has developed very broadly. Modern concepts have been combined with other concepts that are more specific, so modern is no longer just modern. For example, an apartment unit in Texas City. Designed by Paul Edwinton, this apartment applies a modern concept with the elegant space imaging according to the owner's wishes.
The use of shiny materials is Paul's main key to creating an elegant atmosphere. Mirror, stainless steel, and granite have a sparkle that can give the impression of elegant luxury and coolness. The elegant atmosphere is also supported by the application of dynamic curved shapes. Initially, there was a big concern from the owner regarding the application of this shiny material. However, in Paul's hands, this shiny material can be applied in an optimal design with the right composition as well.
The trick is to mix and match this modern concept with traditional ethnic touches. The decision to use traditional ethnic touches is based on local conditions. The essence comes from traditional ethnic in the form of wood material which is often found there. Wood material looks quite contrast when applied to an elegant modern interior. The sheen from cold material unified with warm wood material, creating harmonization from two different characters.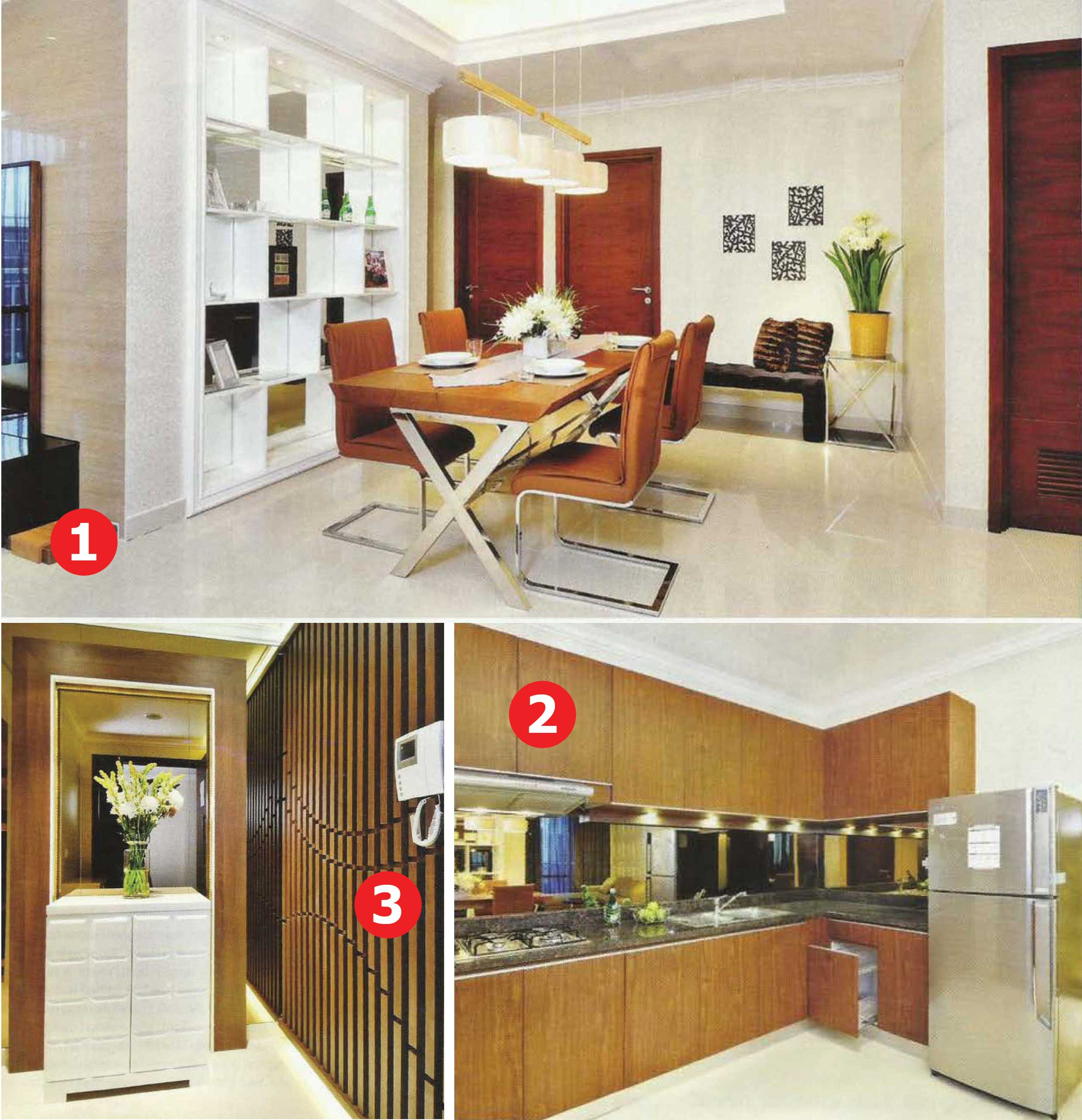 Another furniture that adapts the concept of cold and warm material is this wooden dining table. The tabletop uses real logwood with melamic finishing, while the table legs use stainless steel which emphasizes the modern impression.
The warmth of the wood also spreads to the kitchen area. Laminate with a wood motif is the main element as a kitchen cabinets coating, so it looks homey and stylish.
The foyer area looks very charming with hidden light placement in several spots. The glow of light that was created seemed to emphasize the dimensional lines in the room.
Here's the Creative Idea to Decor Your Apartment!

Padded wall as headboard
For a small-sized bedroom, the presence of a bed with a headboard sometimes makes the room more cramped. So, in a small space, you should use a bed without a headboard. However, without a headboard, there is a concern that the head will hit the wall behind the bed.
Many designers solve that problem by installing padded walls as headboards replacement. Like Paul did in this kid's bedroom. Velvet padded wall looks attractive because it is divided into several boxes with different sizes. The velvet colors that are used also vary, but still in one derivative of a gray color.
Walls with wood panels coating
The presence of wood panels is always effective to make an accent in the room. As Paul did on the foyer wall. Wood panels are installed covering the entire wall surface on the left side. The repetitive pattern of vertical lines is the concept design of the wood panel. To make it look more unique, an illusion line has been made, which looks like cutting a row of wooden panels. Not only one line, three vertical lines from left to right in a curved shape.
Apparently, there is a philosophy that is the background of these three lines. The curved shape is adapted from the curved shape of the waves that characterize the beach. The concept is quite simple but still blends with the elegant modern concept.
Laminate coating
Using laminate as a furniture coating gives many advantages. Besides giving a "clean " look, the color is also varied so you free to choose the laminate color you want. Not only color, but laminate is also available in a wide selection of motifs and textures.
For this main bedroom side table, Paul uses an unusual but beautiful laminate type, namely the snakeskin textured laminate. Golden brown color, this laminate snakeskin texture looks similar to the original but in a more stylish look. Combined with stainless steel material, this side table design is very classy.
Stained glass, light repellers
The many of mirrors in this apartment can deliver light from a lamp or window. The apartment looks bright and airy. However, a mirror ability that can reflect the light can make the room become hot because of too much sunlight exposure. Especially during the day, when sunlight enters through the window and reflected in all directions.
To overcome this, Paul uses a gray mirror and brown mirror type. This type of glass already has a color coating, so it no longer requires an additional window film. Just look at the wall behind this bed. With the gray mirror, an airy impression is still created without creating a glare effect when sunlight enters and illuminates the mirror surface. Indirectly, the presence of a color layer on the gray mirror helps to reduce the intensity of reflected light. The bedroom is protected from glare and the room temperature is not hot as well.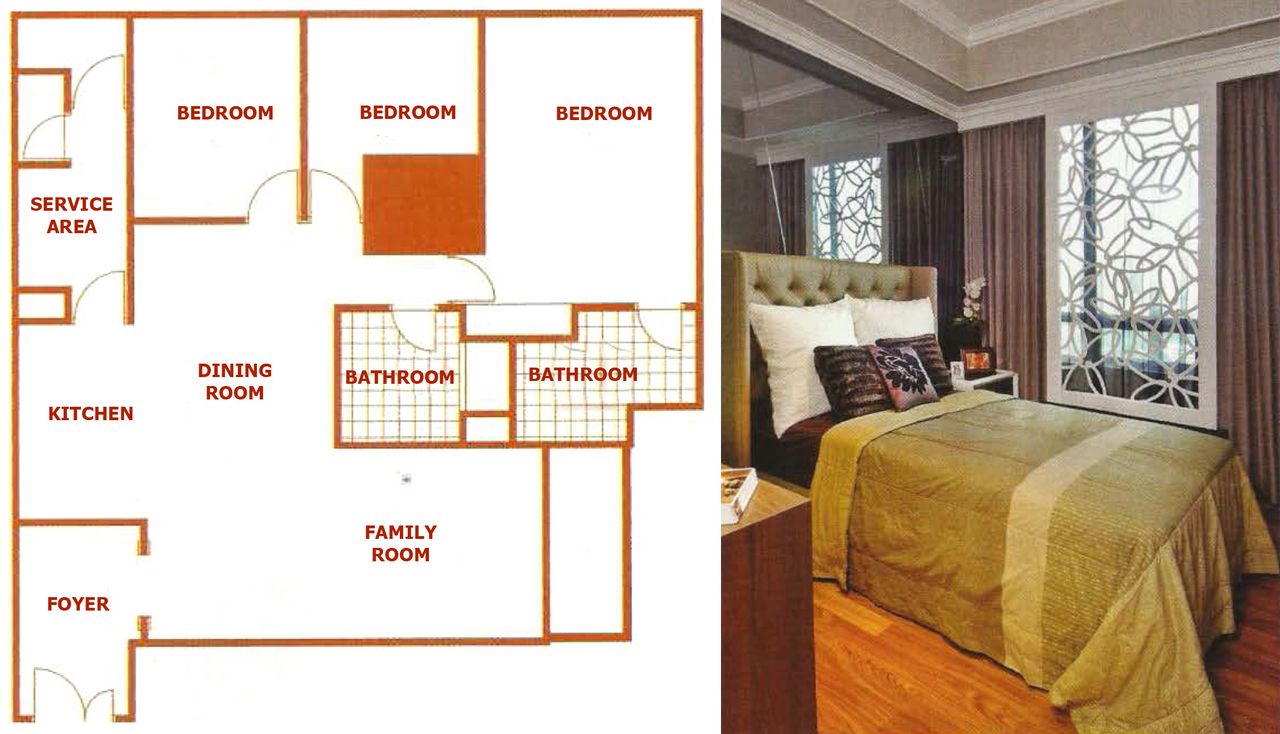 So, if you like to acquire all these fantastic images related to Apartment Decor Ideas: A Creative Idea Combining Two Different Materials, just click save icon to save the graphics for your laptop. They're available for obtain, if you appreciate and wish to take it, click save logo on the post, and it will be directly downloaded in your notebook computer.
Here you are at royhomedesign.com, article above Apartment Decor Ideas: A Creative Idea Combining Two Different Materials published. Lots of people attempting to find info about Apartment Decor Ideas and certainly one of these is you, is not it?
Related Posts