4 Design of Outdoor Natural Gas Fire Pit Inspiration | Roy Home Design
|
Having a residential house with a large yard can undoubtedly be used for various things, such as a gathering place for family, friends, siblings, and others. This gathering place, of course, will be used at night or morning. To use it at night, it should equipped with a warm area like a fireplace. To create the fireplace with an elegant impression, you can look at the design of outdoor natural gas fire pit by reading this article.
4 Elegant Natural Gas Fire Pit Design For Outdoor Use
Natural stone design
An outdoor fire pit area with a natural stone arrangement can be an exciting list for your yard. Making this design is relatively easy; you only need to arrange the stone that you have prepared. Arrange the idea to set any shape you want. It can be a square, circle, oval, and others. But beforehand, remember to measure your space by the area outside of the natural gas fire you will be creating.
Bright and minimalistic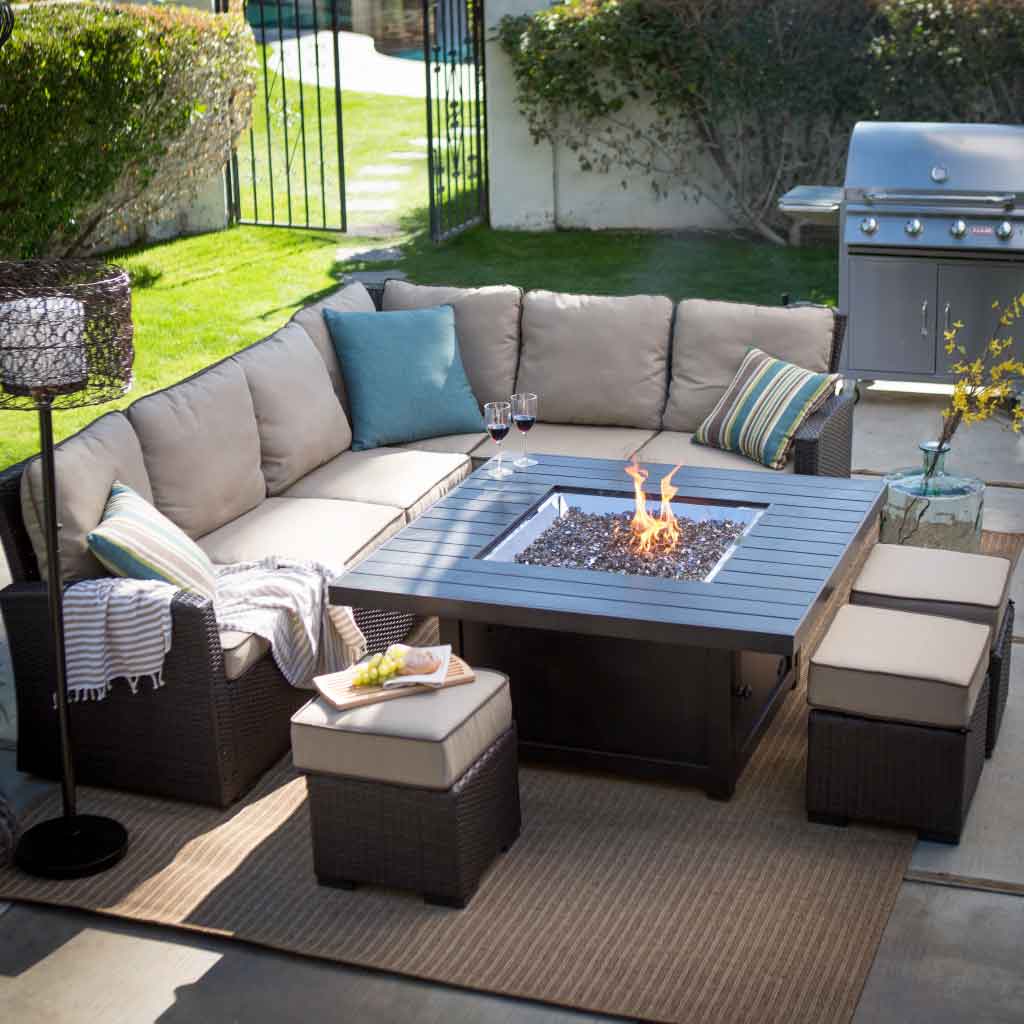 To make a fire pit with a minimalist impression, you must avoid using items that are not too important. The outdoor natural gas fire pit will feel narrower and unsightly if you put things that are not important, like using a cover glass, adding unsuitable flower vases, etc. Too many items can also be dangerous from being close to a fire. You only need to add seats or sofa.
If you add the sofa, you have to match the color with the fire pit and around it. To create a bright impression, add a touch of white to the sofa or fire pit and pastel-colored pillows. But these pillows are added not only to give an optimistic impression but also to provide comfort for people sitting around the fire. If you have a swimming pool in your yard, the outdoor natural gas fire pit must be away from the pools.
Fireplace bowl
The outdoor gas fire pit also can be made by refractory bowls. Unlike a fire pit in general, you can also use a fireplace bowl for an open area in a narrow yard. This bowl can be easily moved anywhere, depending on the situation. But, you also have to adjust furniture such as lounge chairs around this fireplace bowl. You can place a lounge chair at a height that matches the fireplace so that people will feel warmth and comfort around it.
Fire pit with hang string lights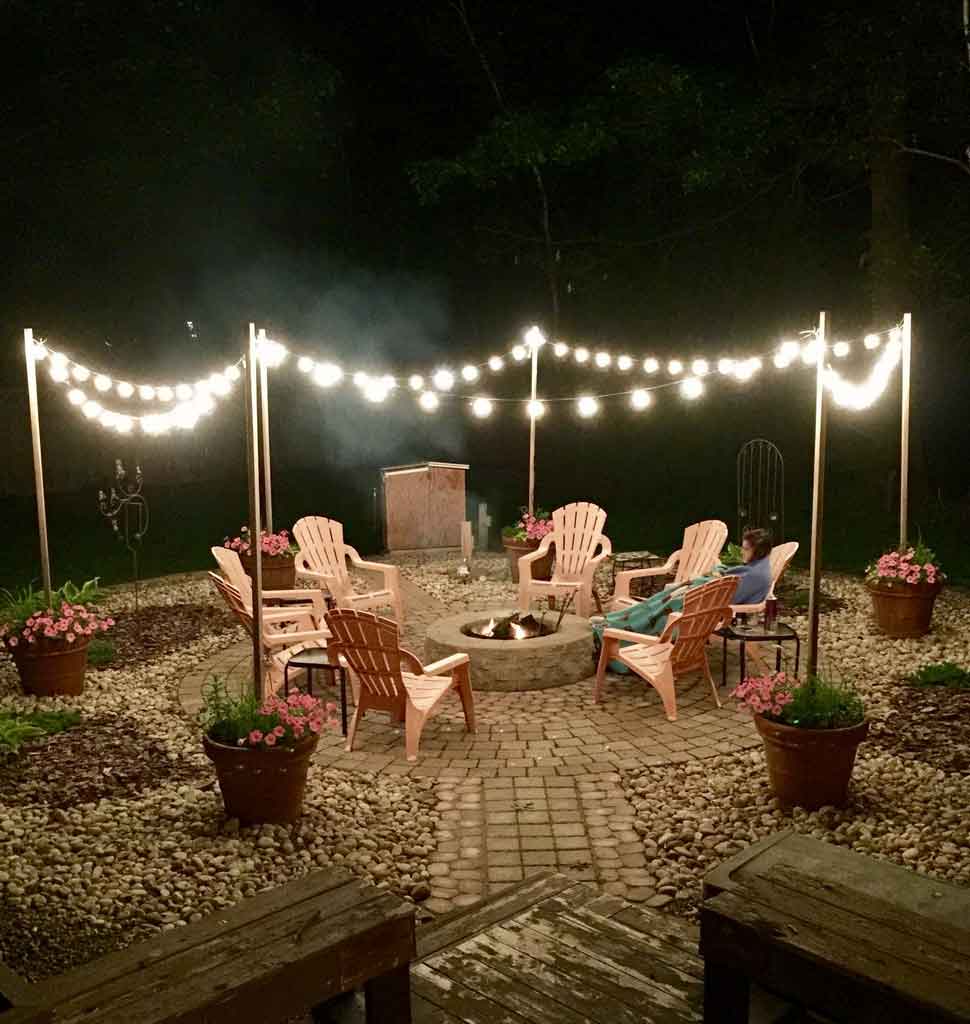 Lastly, create a fire pit with lots of lights, making it brighter and more comfortable for your outdoor natural gas fire pit at night. You can hang string lights to add a romantic impression. With this design, you can add rustic wooden furniture by surrounding the fire bowl. Add cushions and cover it with sheepskin to warm image. If you have a relatively small yard, you can choose this fireplace and the lid.
Is there anything more fun than hanging out around a fire pit with family and friends? Eating together, roasting marshmallows, and relaxing in front of a warm fire is lovely. Spending time with loved ones after a day's activities can improve your mood. You can also build your fire pit after reading this article. So, making a warm area for the family will not be difficult, especially with various design inspiration.
Here you are at royhomedesign.com, content above 4 Design of Outdoor Natural Gas Fire Pit Inspiration published. Most people searching for specifics of best outdoor natural gas fire pit and definitely one of these is you, is not it?