Home
»
Outdoor
»
Valuable Self Standing Hammock Buying Guide You Should Know Beforehand | Roy Home Design
Valuable Self Standing Hammock Buying Guide You Should Know Beforehand | Roy Home Design
|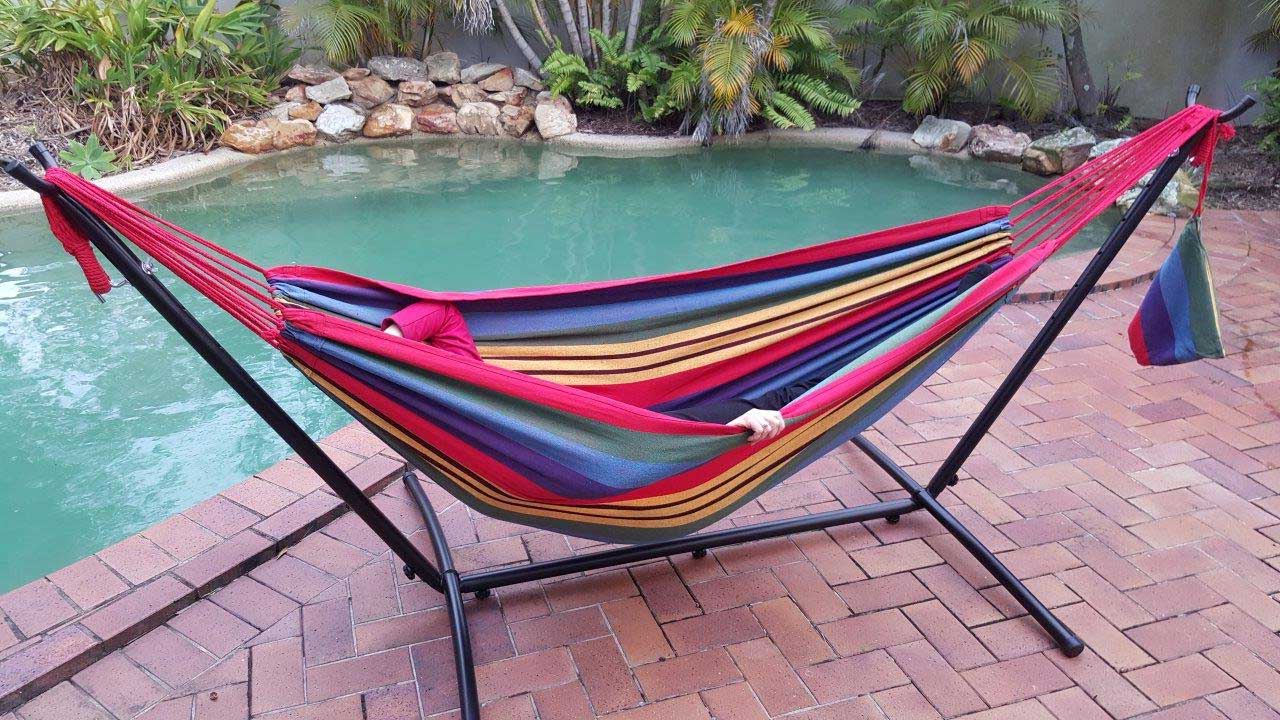 If you are interested in investing in a hammock, you won't regret it. A hammock is known for its comfy and sophisticating visual. The fact is, many doctors claim that lying on it can bring a benefit to your health. But how if you don't have a post to hook it up? Then, your answer is the self-standing hammock that can be moved and placed wherever you want without the need of strong poles to hang them. Interested? Check this buying guide before you got one.
This Is The List Of What You Should Consider When Buying Hammock With Stand
The Material of Your Hammock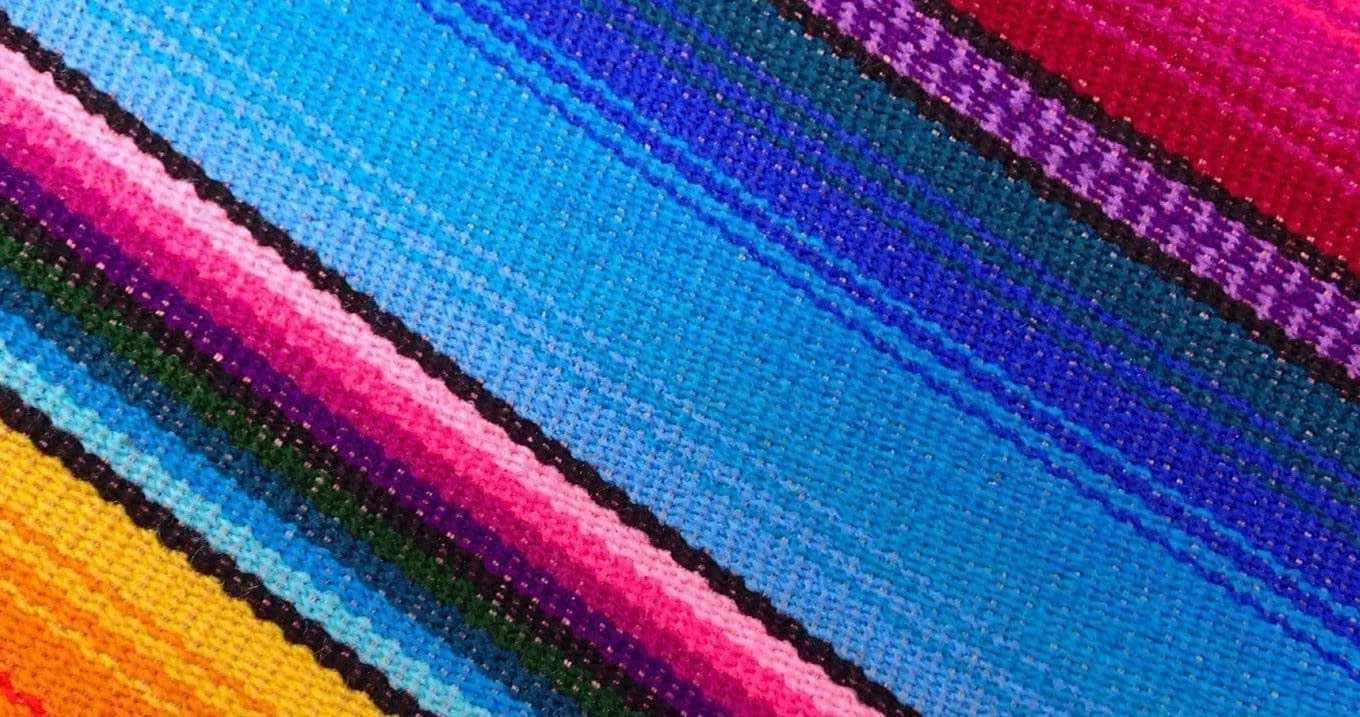 A hammock can be made from various materials, this will affect the appearance, strength, durability, etc. That is why considering the hammock component is very important. Some of the common materials are cotton, polyester, nylon, rope material, and combination. Worth noting that every element has it's positive and negative, thus choose carefully. In this case, your best pick will be a combination. It blends some materials to create soft (cotton) and durable (polyester) elements.
The Spreader Bars (Size and Material)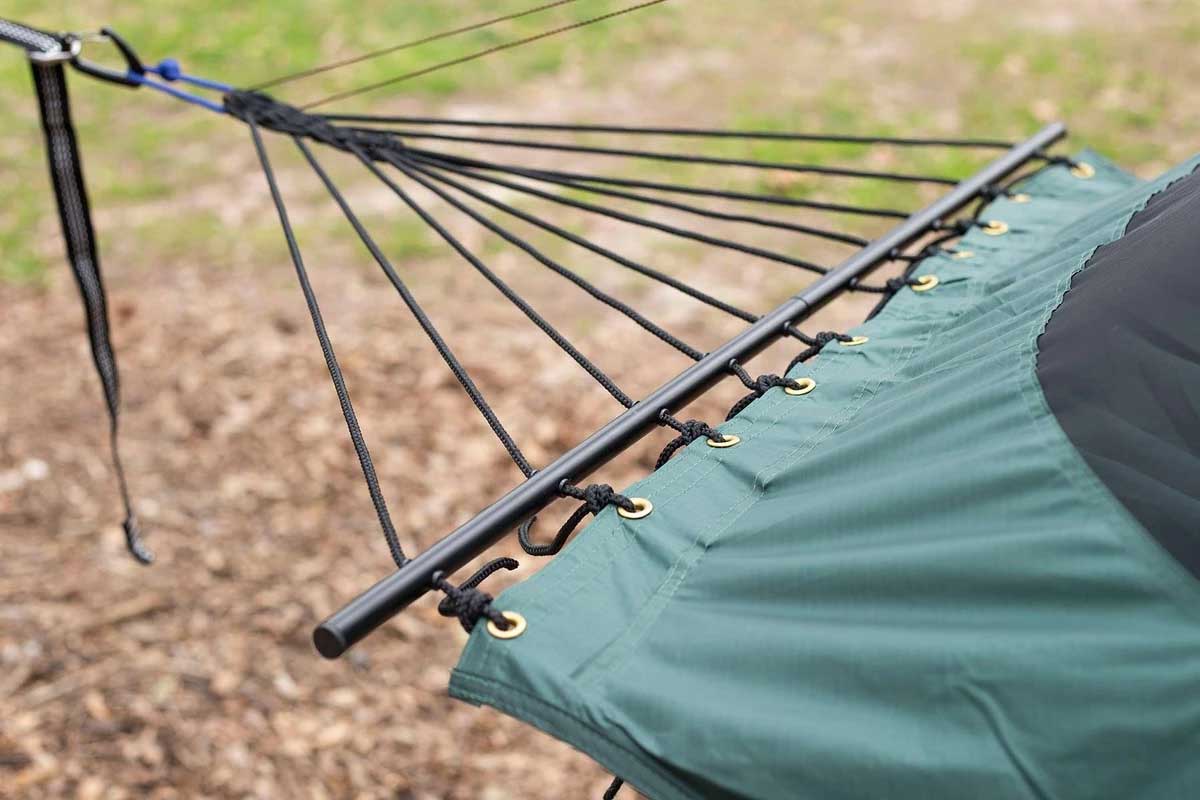 Other than the hammock, the stand's material also worth noticing. The stand or spreader bars should be long and strong enough you support your weight. The self-standing hammock with good quality should have an adequate balance so, the hammock will not sag. Here, you got some materials options, wood bars, steel bars, and aluminum bars. The wood bar is very common and a very good option for outdoor use, since it is waterproof and has great strength.
Weight Capacity of The Hammock and Stand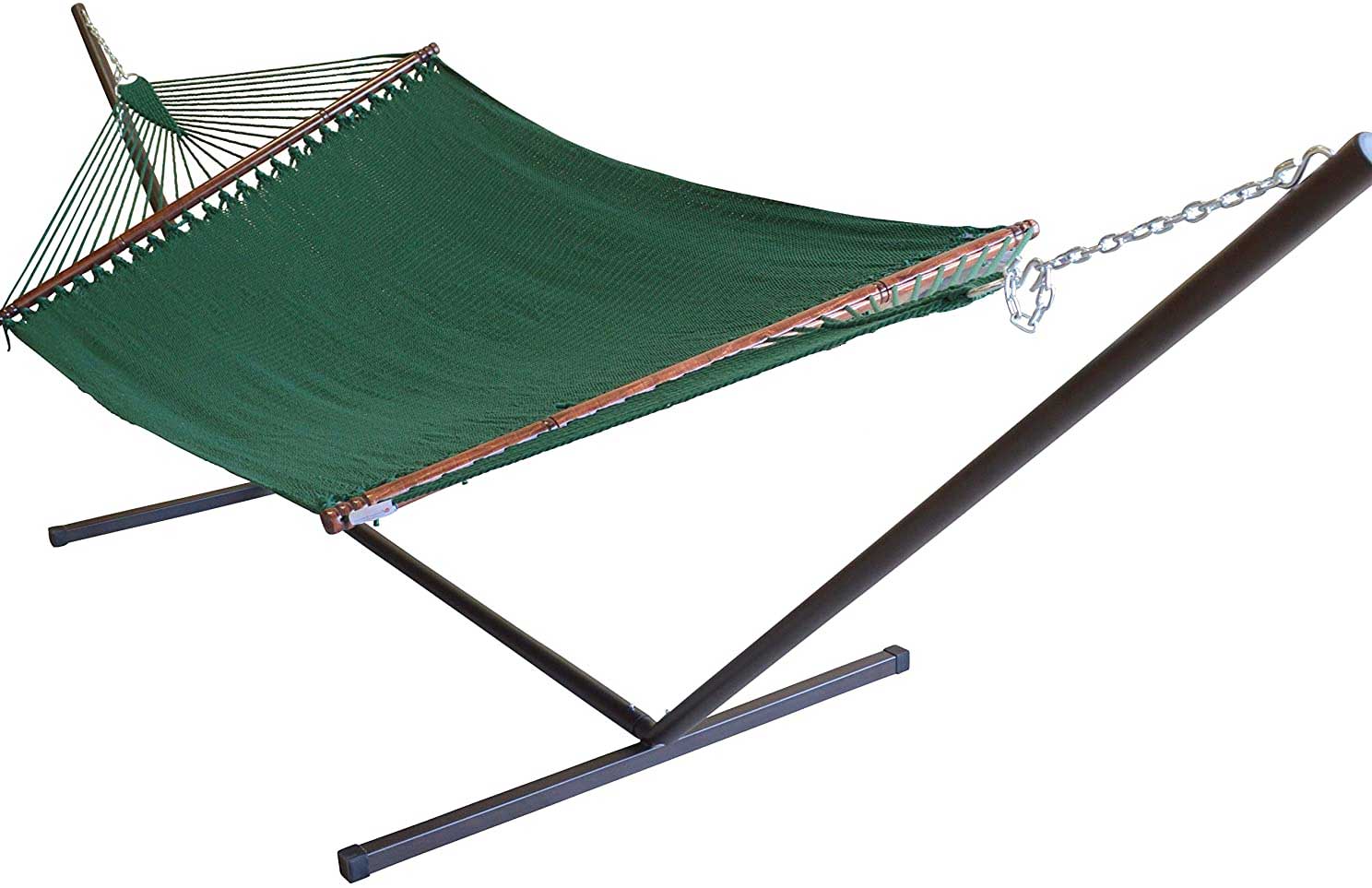 How much your weight is and how about the weight capacity hold a crucial role in your hammock. You need to choose the bars that strong enough to support your weight. Worth noting that the total weight doesn't always come with the suitable weight capacity. Here, you can check the capacity through the product information. If your weight is nearing the self-standing hammock weight capacity, it is better to avoid it and choose other products to avoid getting hurt.
Total Weight of Your Hammock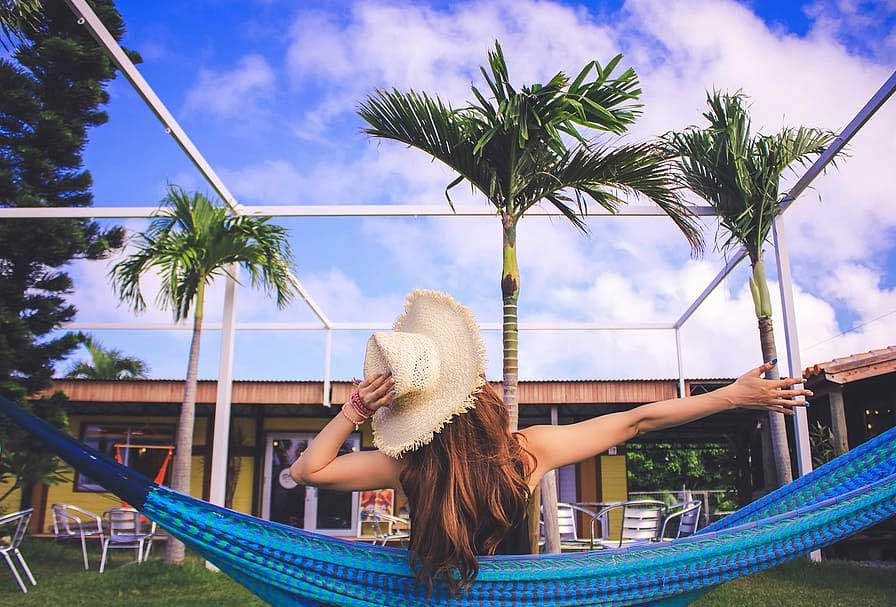 You got at least two main parts of this product, the hammock, and the bar. Choosing the strong enough material (with right weight capacity) can end up with a very heavy hammock. But, it is normal since it needs to handle your weight. In this case, the average weighs of your hammock will be between five to ten pounds. If you add the stand, it will be more than that. Worth to noting if the hammock is too light, it won't sway slow and gently. Instead, it will shift a lot.
The Base and Loops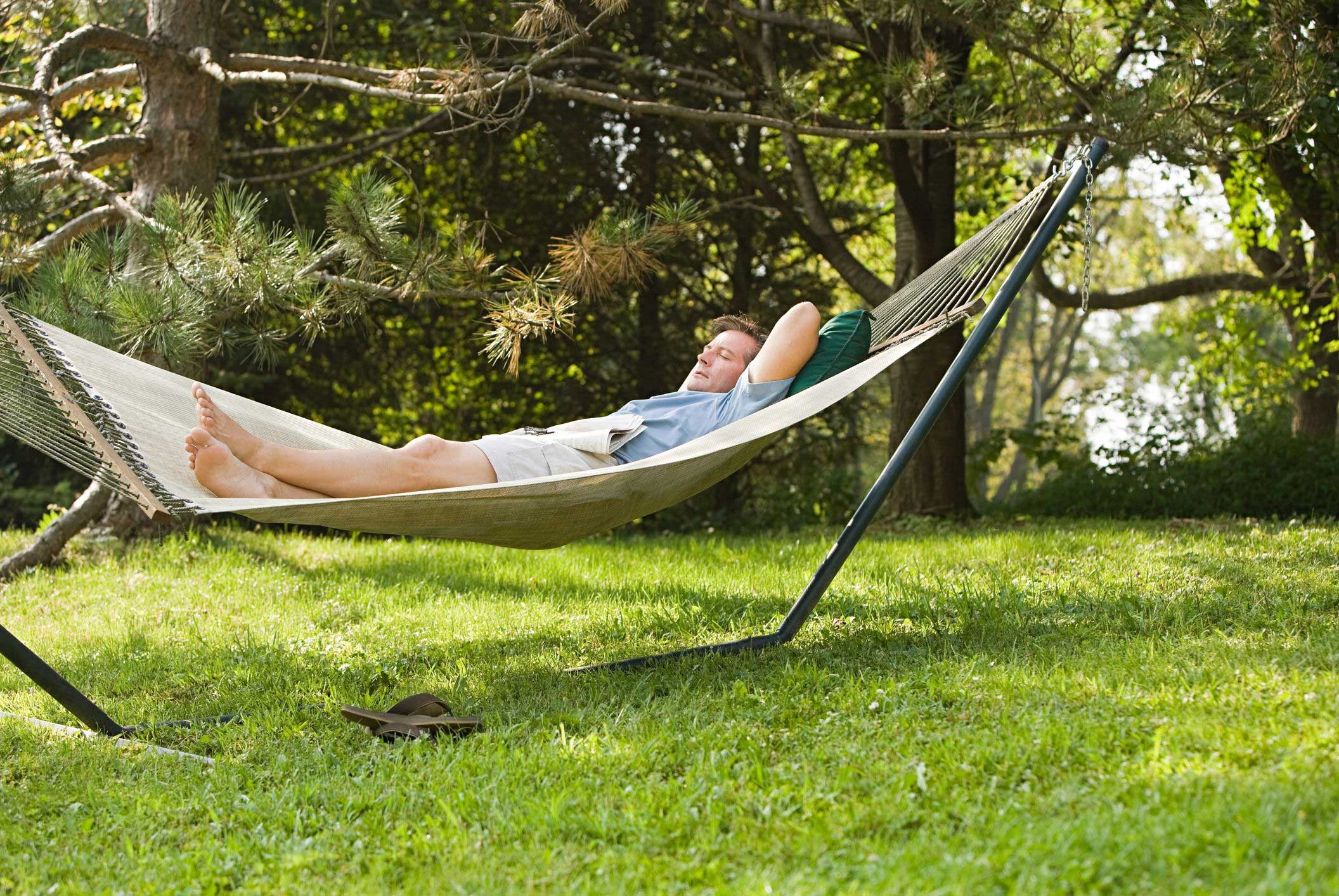 Since you are going to lie on top of the hammock, that means the base should be sturdy enough to hold your weight and the hammock. In this aspect, the wider the base is the better it handles and the more stable the self-standing hammock will be. How about the loop? If you choose one that has loops, then make sure you got the one made of metal. The rope one can be adjusted, but the metal loops are more secure, durable, and stronger.
All in all, with the consideration of increasing health conditions, buying a hammock with stand is the best solution you can choose from. it also has a quite interesting visual that will complement the surrounding style. Furthermore, the product is offered in numerous materials, design, and function. With that in mind, you should think thoroughly and consider some of the aspects before you get one of those beautiful and comfortable pieces of furniture.
So, if you wish to obtain the great images regarding Valuable Self Standing Hammock Buying Guide You Should Know Beforehand, press save icon to store the photos for your computer. There're all set for save, if you'd prefer and want to have it, just click save badge in the web page, and it'll be instantly saved to your PC.