12 Storage Spaces Options For Small Room Ideas | Roy Home Design
|
Storage space for small rooms is a pretty interesting challenge. You have to act creatively to find the right solution. So, in this article we will help you to find a suitable inspiration for your small space.
Need a Storage Solution for Small Spaces? See Below
Family Library In The Corner Of The Room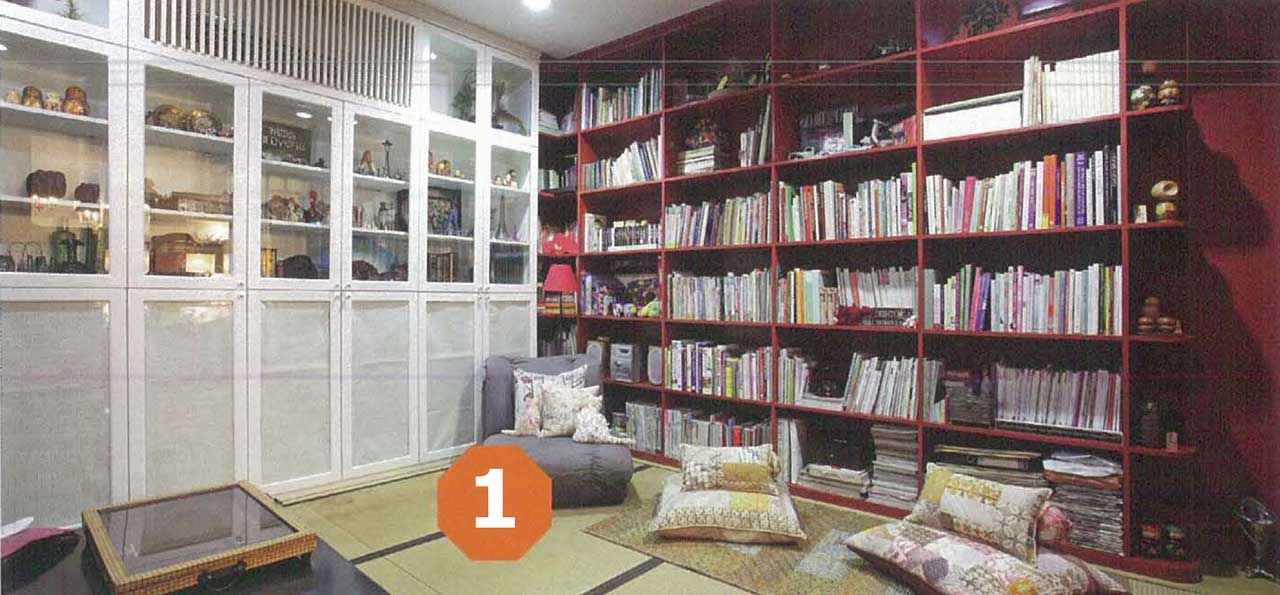 If all family members love to read, then you need not hesitate to provide a special space like a family library. Corner space can be taken into consideration because the shape allows for two cabinets placed on both sides of the wall.
Like this inspiration, the reading room location is close to the family room. One area of bookshelf for storing books and other areas for trinkets displays. This arrangement of storage space makes this reading room seem more relaxed and attractive.
Shoe Rack In The Table Legs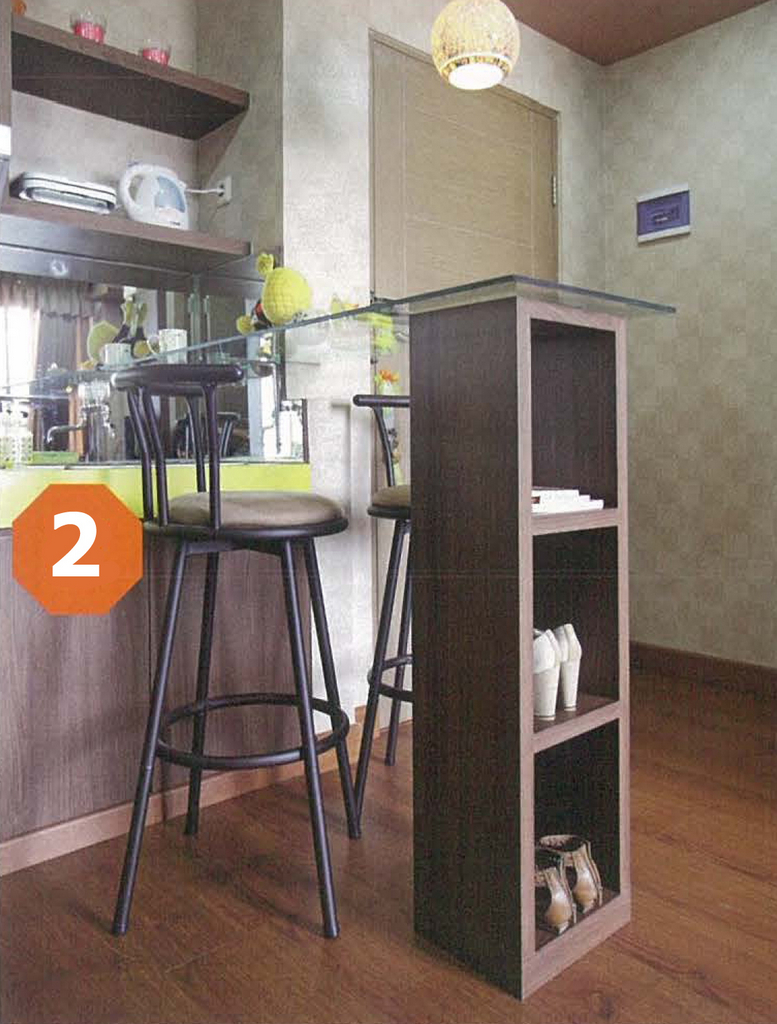 Living in a house that has a limited area, especially an apartment, should be clever in space management. This small dining room can be an interesting inspiration. The table legs are designed thicker, so as resulting in partitionable cavities. This cavity is functioning as a shoe storage place. Alternatively, you can also use it as a storage space for books and displays area.
If you want to make it differently, adjust the cavity spaces in varying position according to the height of the item to be stored.
Slide There, Slide Here

Sliding furniture will look interactive in public spaces at home. In this built-in bookshelf, some areas are sliding partitions. This partition is used to store various work devices, as well as can be used as a table to put a computer monitor.
This partition fills the area in front of the bookshelf which generally cannot be utilized. When we want to open the bookshelf behind it, we can slide the partition to the opposite side. One more benefit, when your work goes crazy and you don't have time to clean up the bookshelf, you can temporarily hide those areas from view using this partition.
Chest Coffee Tables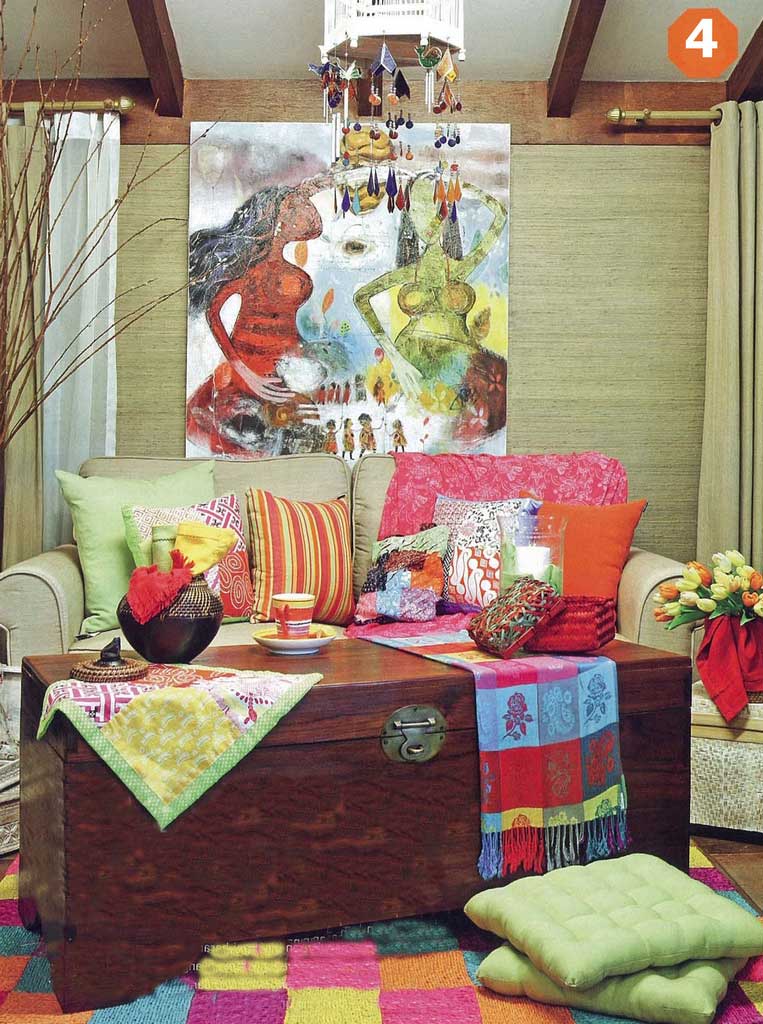 If you like unique designs, check out the following inspiration. The dark brown coffee table fills the area on a colorful carpet. But wait, apparently this isn't an ordinary coffee table. This table is actually a large chest made multifunctional as a table as well as an additional storage box in the family room.
You can store various items that are used seasonally or alternately. For example, the reserve of table runners or Christmas decorations. This storage box will prevent your items from dust and dirt, so they are ready to use when needed.
Desk In A Box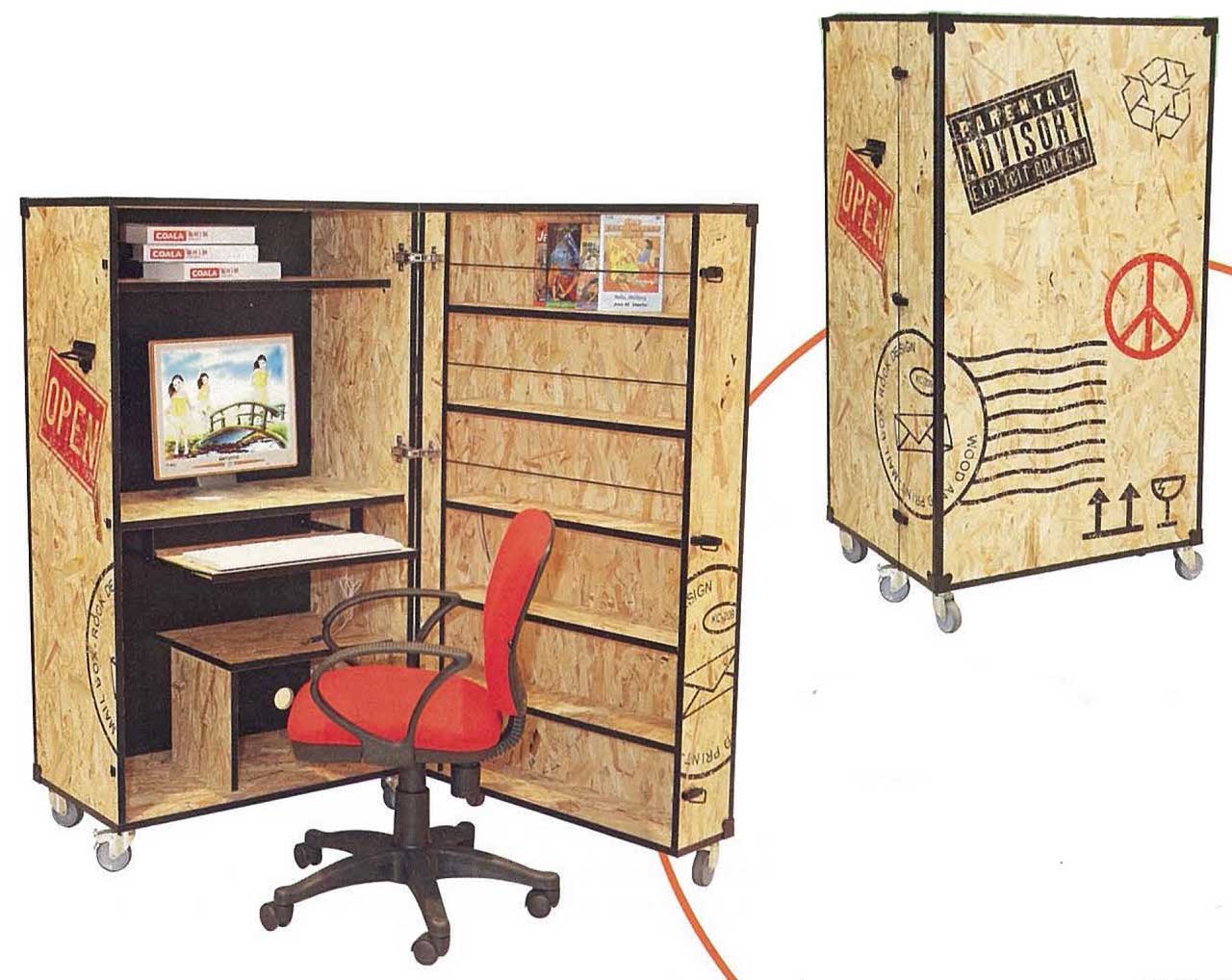 There is a computer desk inside a big box! This desk is equipped with a shelf to put the monitor, keyboard and CPU machine. It's easy and simple. When not in use, we can close this computer box so that it invisible from public view. Using the wheels on the four legs, this box is also very easy to move when you want to clean the corner of the room. Very Creative!
Portable DVD Rack

Who doesn't like watching movies? This fun activity can be an escape to relieve fatigue after work and activities, also can fill your quality time with family. But don't let your DVD movies collections get scattered, lost, and damaged. Complete the family room with a simple but interactive DVD film storage rack. Neat and beautiful, right?
Desk-Side Pockets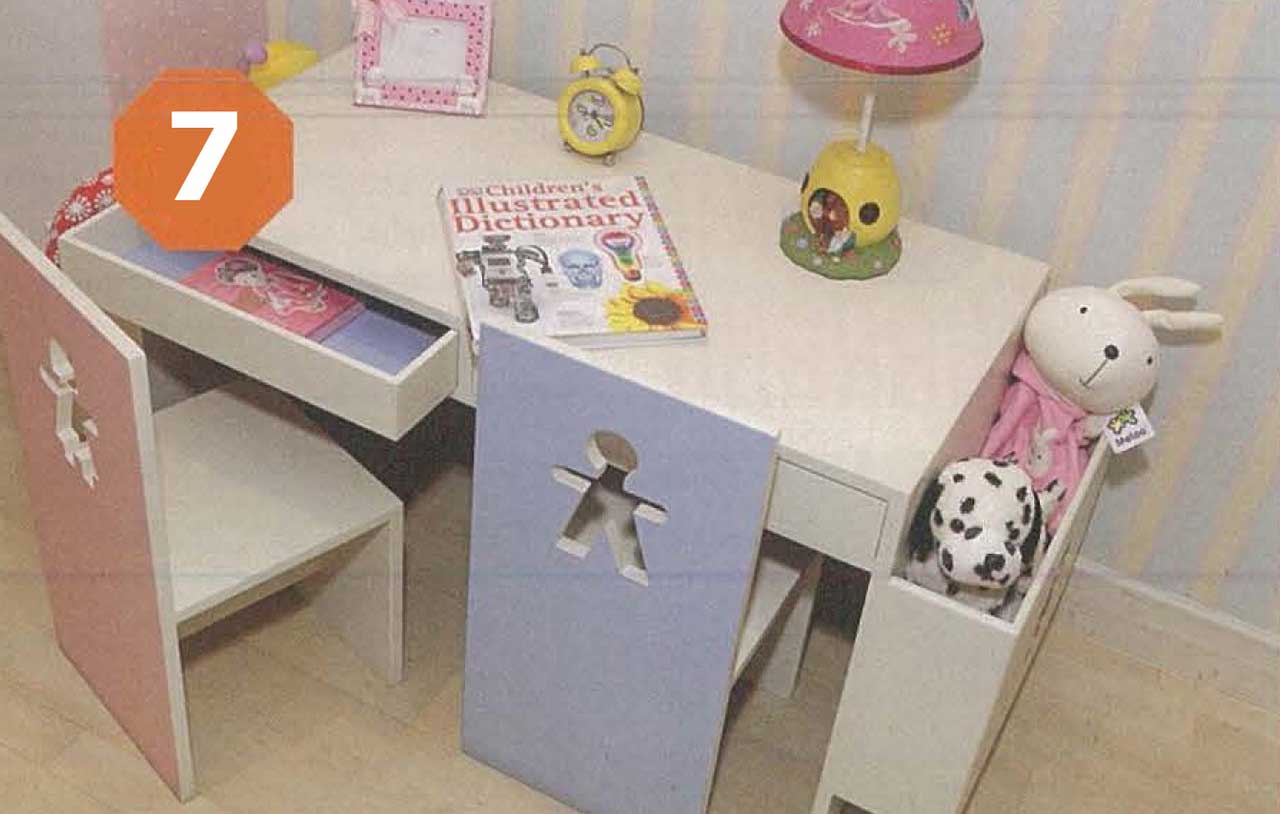 Reading interest in children needs to be nurtured since they were little. Prepare a quality book that is able to answer his curiosity about various things. A little area is available next to this playing area, for example, there is a table for reading, drawing or coloring.
The table is specially designed to provide storage space, such as drawers under the table and pockets on both sides. The child can also read the book while accompanied by his beloved toy placed in the table pocket.
Rotatable Partitions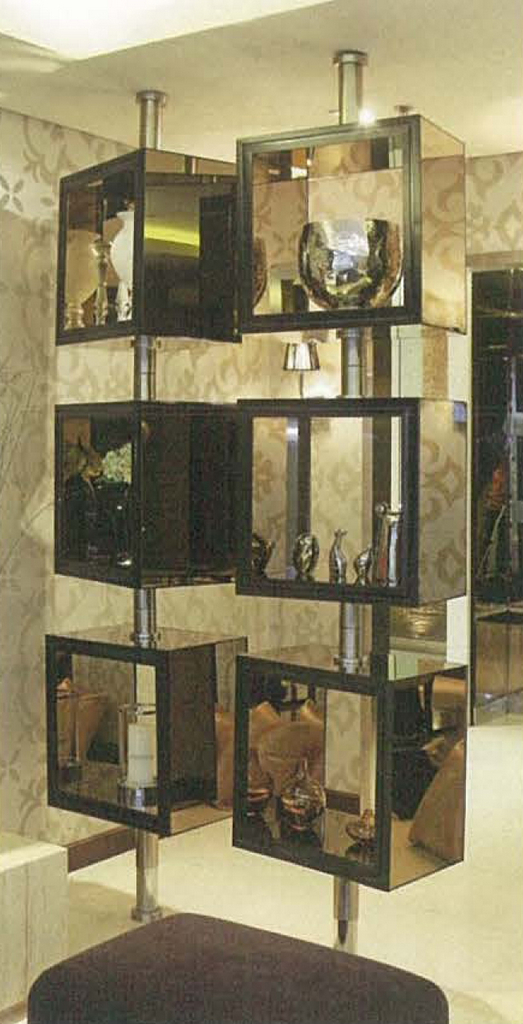 Differentiating two function spaces does not have to be massive. Just use the partition or a room divider that is placed in the desired place. To be more interesting, the partitions need to be specially designed that can be used as a storage space.
For example, this space divider consists of two stainless steel poles. Each pole contains three boxes made of acrylic. Uniquely, each of these boxes can be rotated on its axis. Art objects that are stored and displayed on this partition can also be enjoyed from both directions.
Accommodating Various Items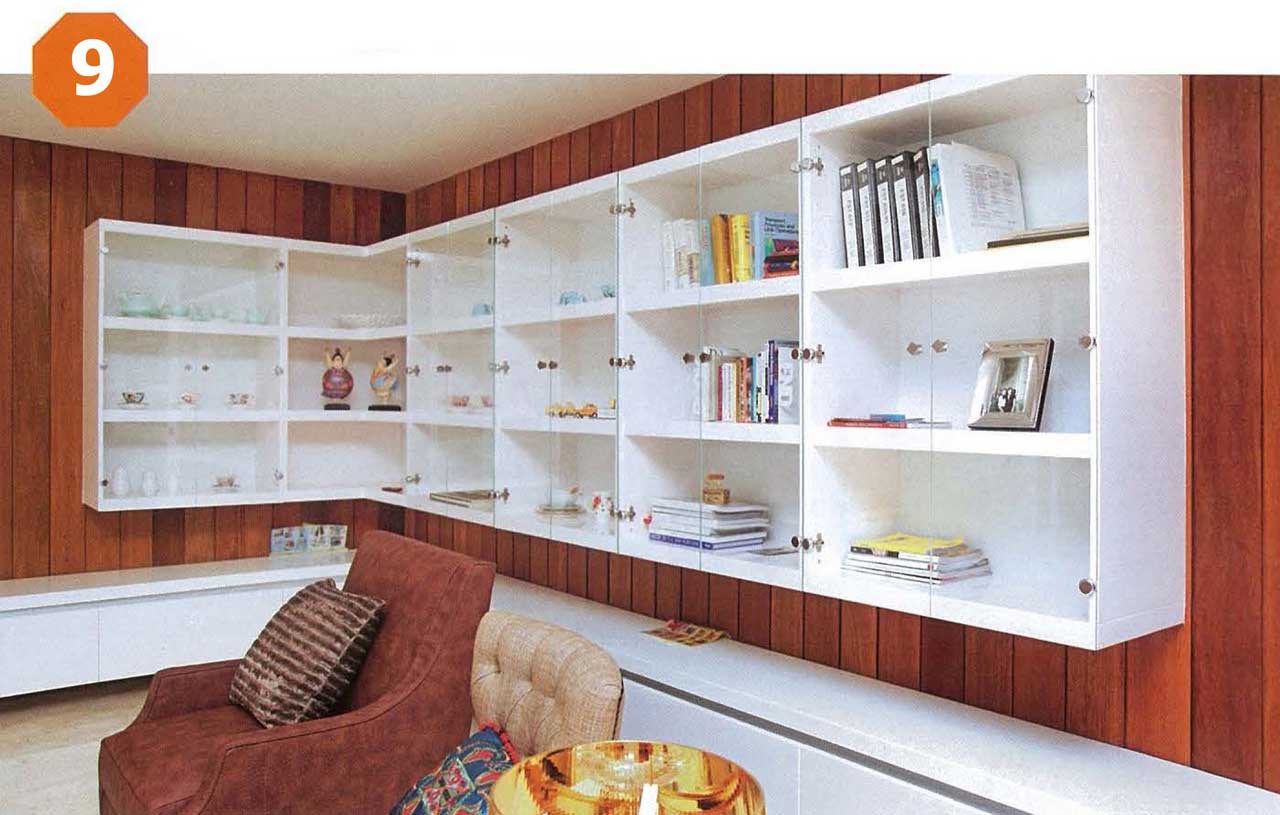 Utilizing shelves to store books, notebooks, and also various accessories is reasonable, as long as the shelf design is arranged so that the items stored are not mixed and seem messy. Divide the shelves into several modules as a marker for the type of items stored in it is the right solution.
This MDF wood shelves with duco finish have a modern designed with a glass cover on the front. White color is chosen to accentuate the modern impression and give a simple clean look.
Storing As Well As Displaying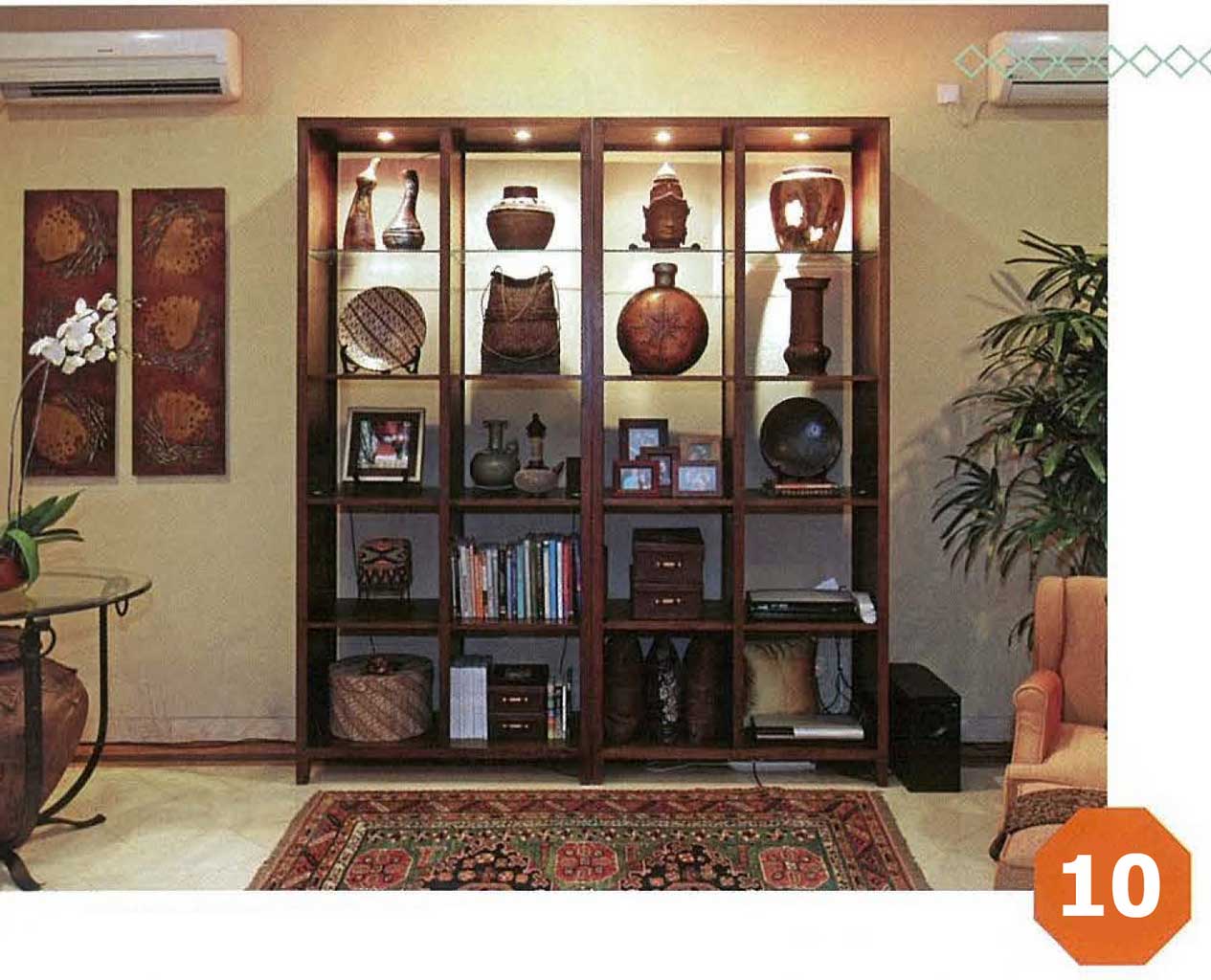 Unique collection items can be an attractive decoration for the house appearance. Placing these items on a special shelf with good lighting will radiate their uniqueness and beauty. The color of the yellow light (warm) will raise the wood color on the collectible items to look more shiny and beautiful. This color effect also creates a warm and calm atmosphere around it which in this inspiration used for relaxing and sitting space.
For small collectibles items, it can be stored in a separate container so that it is not mixed with other items. Various containers with beautiful designs will also be a distinctive decoration when displayed on a shelf.
Wood And Rattan Side Table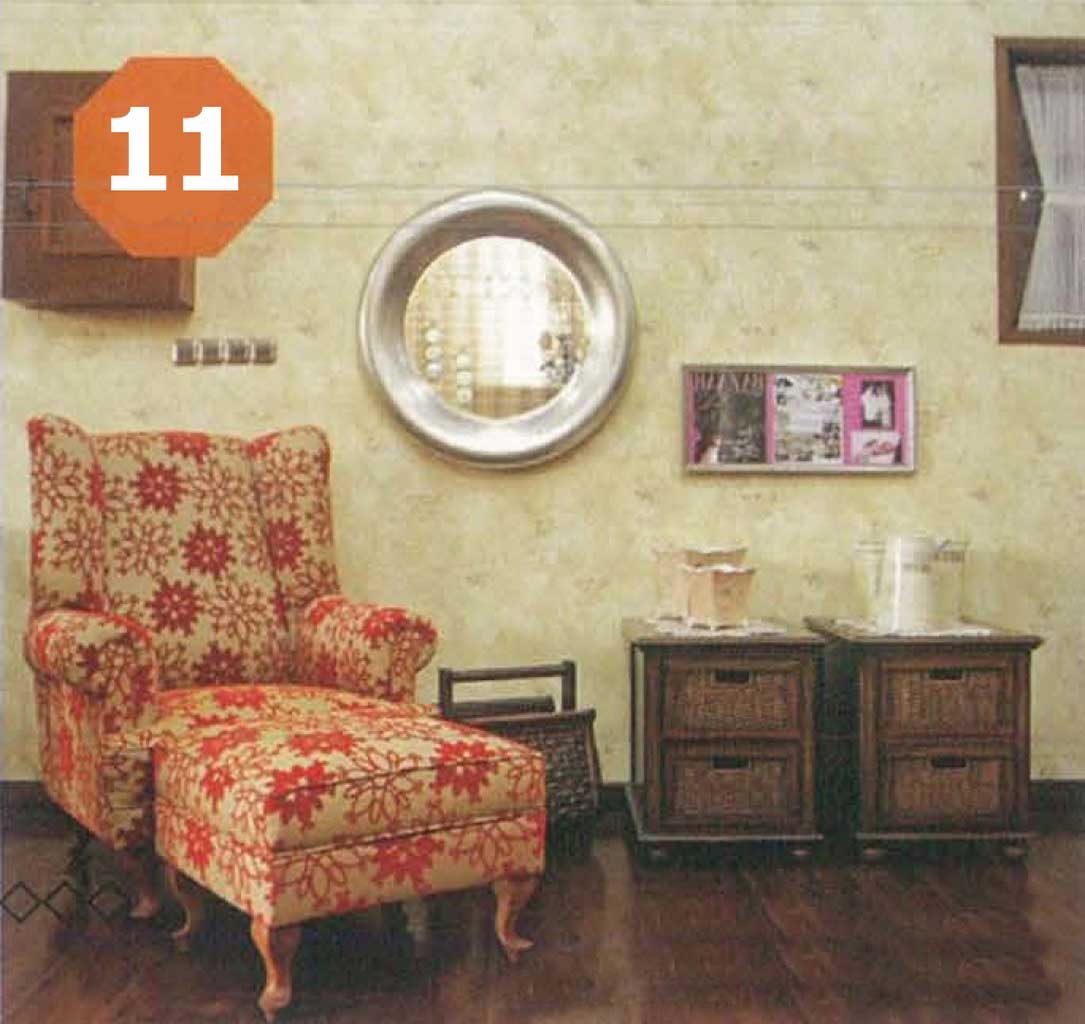 Side tables can not only be placed beside the bed, but the side table is also a suitable friend when juxtaposed with a casual sofa with classic design as in this inspiration. This rattan side table drawer can be removed separately from the side table body, making it easier for users to store items.
At the top of the side table is used as a place to put flower vases and interior accessories. In another time, it can also be used to put drinks and snacks as a relaxing friend to the owner.
Multifunctional Complement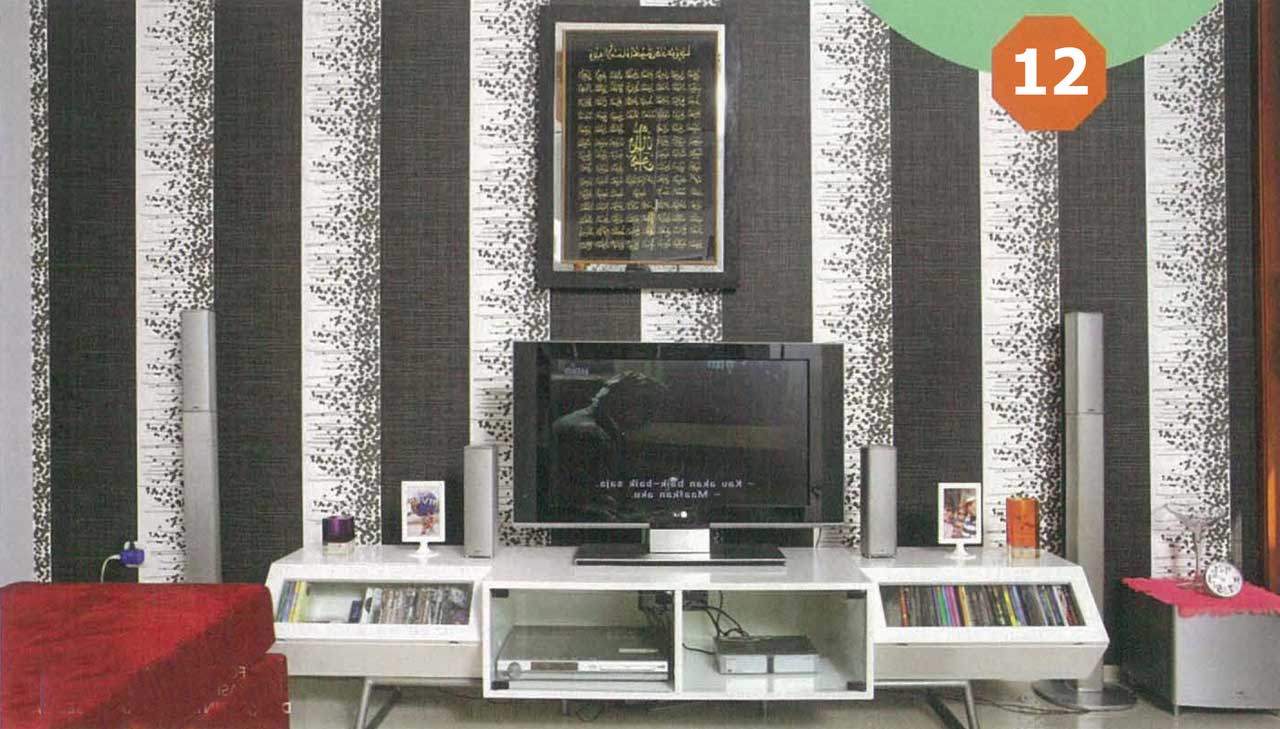 As the most frequently presented electronic items in the family room, television and the design of TV rack is one element that can add beauty and comfort in the family room. The wall in this room has appeared crowded by wall cover with black and white line-patterned. Therefore, when the TV is placed here, the design of the racks are tried not to cover the already beautiful wall appearance.
This low shelf has a simple design in plain white color acts as a multifunctional complement in the family room. In addition to functioning as a place for song and movie CDs collection , it also serves as a storage space for favorite books. Other electronic equipment is also stored neatly in tiny drawers. The choice of rack legs that use metal material can give a "light" impression so that this rack does not interfere with wall cover appearances.
So, if you wish to acquire all these awesome photos related to 12 Storage Spaces Options For Small Room Ideas, click on save link to store these images for your personal computer. These are all set for down load, if you love and wish to own it, simply click save symbol in the post, and it will be instantly downloaded to your notebook computer.
Thanks for visiting Royhomedesign.com, content above 12 Storage Spaces Options For Small Room Ideas published. Many individuals searching for specifics of Storage Spaces and certainly one of them is you, is not it?