How to Choose Round Rattan Coffee Table with Storage in Easy 5 Steps
|
The living room is one of the most attention-grabbing rooms. That is why you need perfect furniture, such as rattan coffee tables. The furniture can get overlooked but they can help create a more conversational space that you love – from big box store finds to splurge. However, if you want to have a round rattan coffee table with storage, here is information you should know!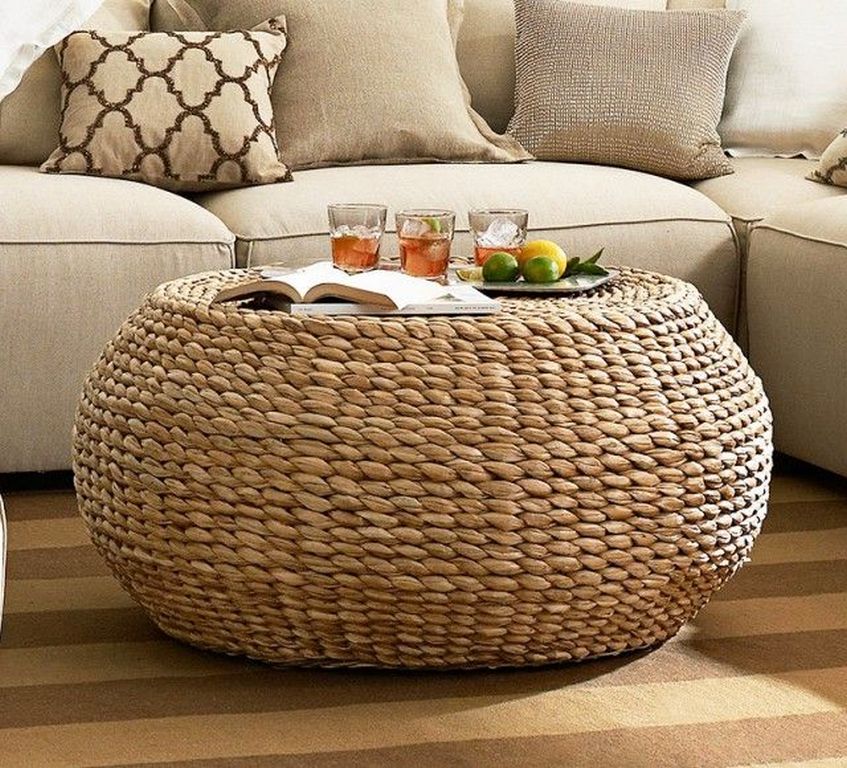 Tips to Choose Perfect Rattan Coffee Table for your Space
Consider the Function
When going through the process of how to choose a coffee table, then the function will come first. You need to determine the purpose of buying furniture. Whether you want to have drinks on, holding remotes, or it's more decorative, you need to choose the best one. It is an essential aspect you need to choose before deciding on a coffee table with rattan material.
If you choose for decorative purposes, you can go for a heavier table because it's never going to move positions. If more functional, you need to pick a lightweight option you can pull close to the sofa when you're sitting on it and push back when not needed. But if you want to have decorative and functionality, select a round rattan coffee table with storage.
Right Width
There is nothing better than a coffee table that has the best size in the room. You don't have to feel like you have to turn sideways first to get past it. You can choose a small coffee table rattan if you want the scale of the sofa, coffee table, and rug underneath to work in perfect harmony. As a general rule, leave a 50 cm distance from the front to the edge of the coffee table.
Match with Colors And Home Design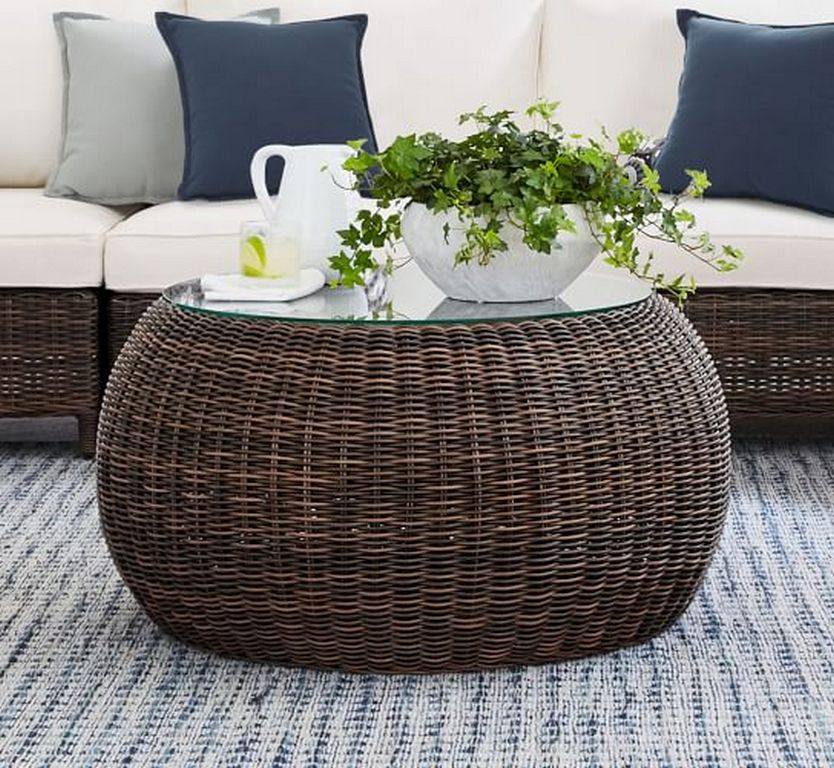 The coffee table must make sense in the room so that it is a focal point reflecting the style of the space. You can choose a round rattan coffee table with storage that suits your room. However, don't get too hung up on one theme. It's more about color working with other colors in the room. After that, choose a coffee table that has soft and soothing colors and fixtures.
Coffee Table for Large Rooms
What if you have a big room? If so, then don't worry because there are many ways to decorate it well. At times, the large coffee table still feels dwarfed in space with a ton of rugs still visible to one side. So, consider placing two coffee tables side by side to form one large box. If the table in question is thin enough at the feet and doesn't feel too dominant, this will create a very slick solution.
Avoid High Mistakes
Last but not least, the height of the coffee table is an important point when you want to decorate a room with a round rattan coffee table with storage. Keep in mind, the biggest mistake you can make with your coffee table is to make it taller than the cushions of your sofa. Choose a low and wide coffee table with a size of 25 cm.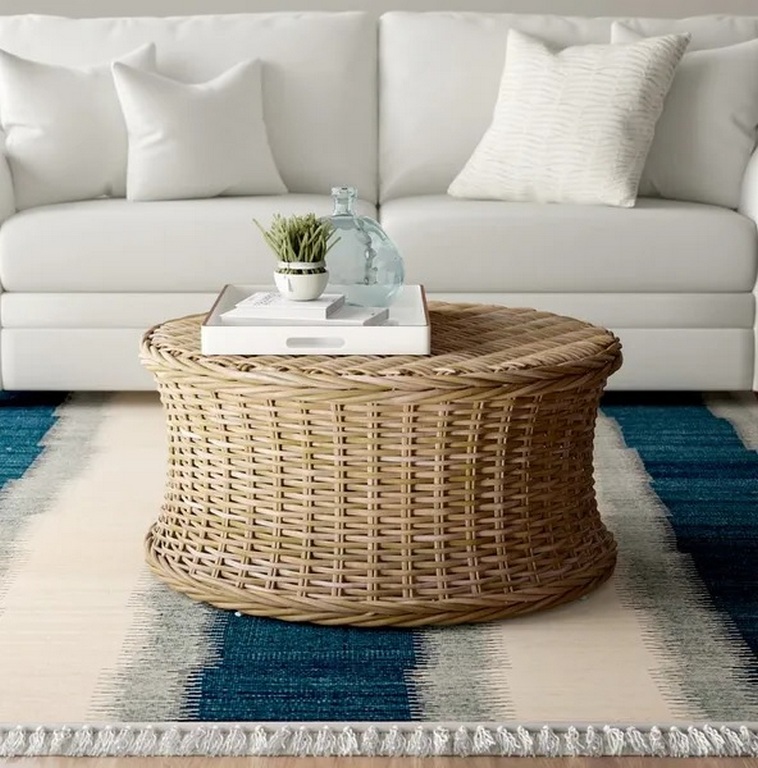 Those are some tips for choosing a coffee table with rattan material that you should know. If you have trouble finding a coffee table with the best specs, then consider purchasing a custom one. Thinking outside the box when it comes to furnishings like this can make a centerpiece in a room more real and attractive.