3 Room Paint Color Ideas to Match Your Pink Acrylic Coffee Table
|
One way to create a new ambience in the room is to repaint the walls to a specific color to match one of the room's significant pieces of furniture. If you own a pink acrylic coffee table, you have several color selections to make your room looking like brand new. Check out these three paint color recommendations to go with your pink table.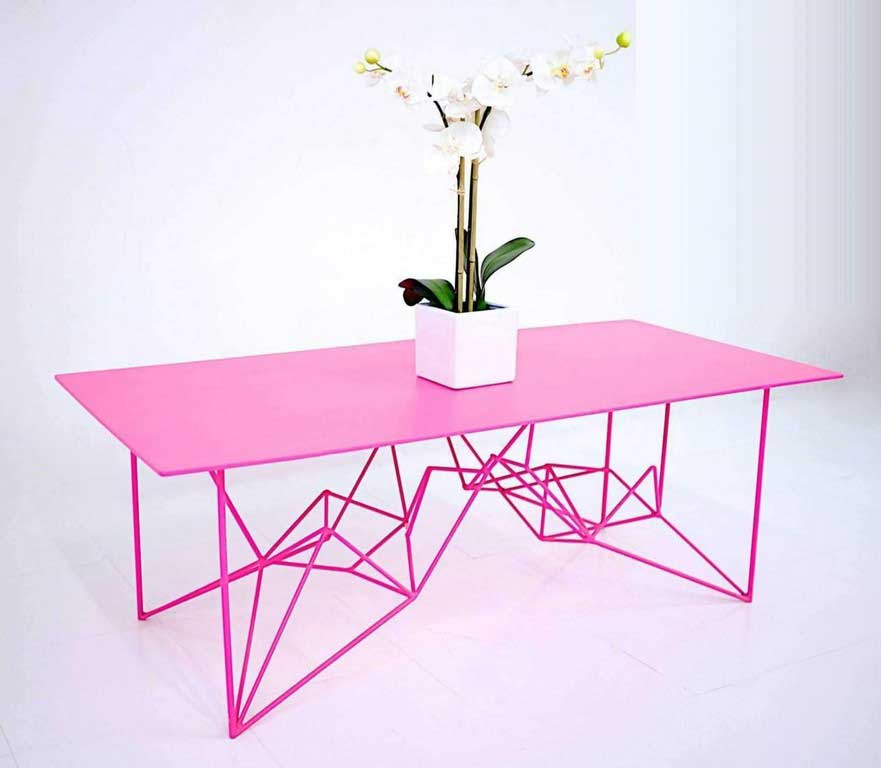 Some Colors That Will Look Good With The Shade Of Pink
1. A Pink Table Inside A Green Room
Pink and green are a great combination. Those two colors are complementary colors that produce a lovely color combination. A gentle aesthetic that is highly soothing for a room is created by using a more intense green and softer colors of pink on the desk. However, pairing green with a bright pink table will bring out intensity and vibrancy to the space.
Besides that, the two colors will also give an illusion of spring blooms into the area. You can add crisp white furnishings alongside a pink acrylic coffee table and green walls to make it even more beautiful. The combination of the two colors is perfect for anyone who likes a bold look and has a classic, bohemian, or eclectic style.
2. Match A Pink Desk with Other Shades of Pink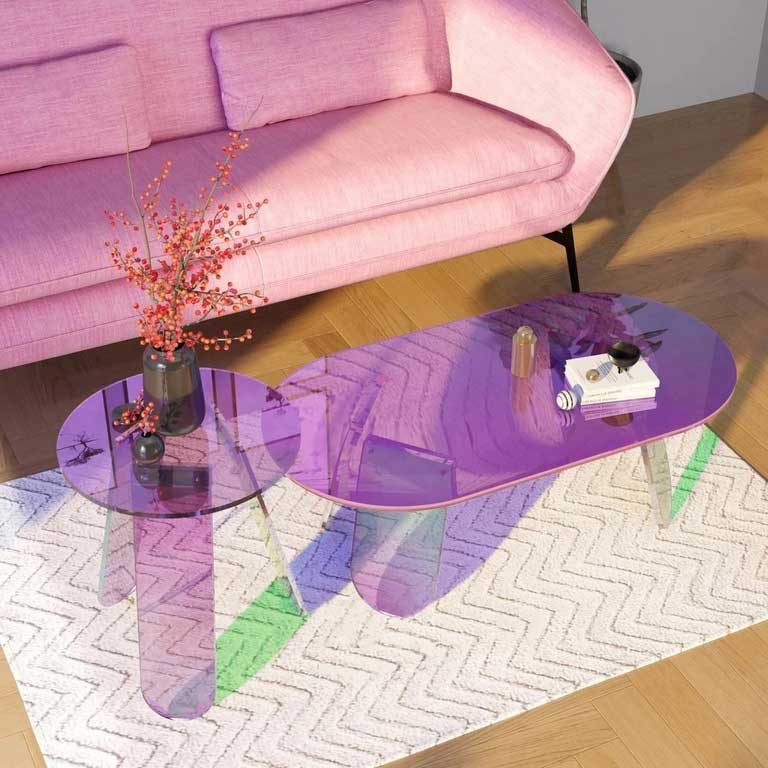 Hot pink, purple-pink, coral, and pink lemonade are a few examples of some shades of pink. The four shades will create a vibrant color palette in the room. The various hues of pink will work well in the space as long as you add other grounding and complementary colors in the room to balance it out.
With the desk and the wall already in a pink shade, you can put some neutral color on other furniture or something with gold accents to balance out the pink hue. The particular combination and pink acrylic coffee table create a delightful impression in the pink room. Besides that, it also radiates comfort and warmth.
3. Monochrome Color Backdrop With A Pink Coffee Desk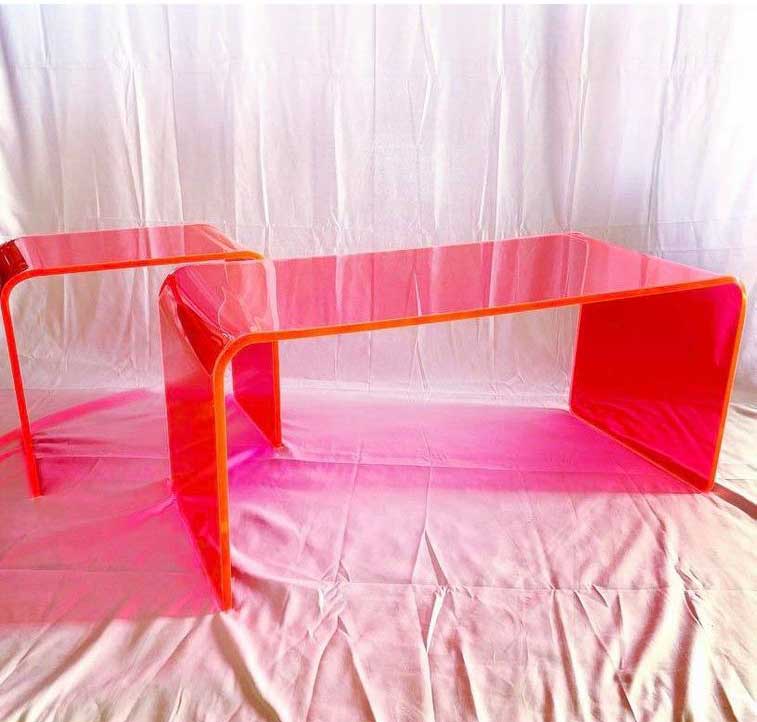 White and gray are two colors that classify as monochrome colors. These monochromatic colors offer a gentle warmth. Besides that, it also enhances the clean and bright aspect of the room. A darker tone of pink table works well as a grounding color in a neutral color scheme or the space's primary color palette.
Those colors allow a pink table to dominate the whole room's look. It also ups the glamour aspect of the space and beautifully complements the table's vibe. The idea of white and gray is to achieve a huge and dramatic pink effect by letting one piece of furniture, such as a pink acrylic coffee table, set the tone for the entire room's color palette and design.
Matching the walls with a unique piece of furniture like a pink table is a fun way to gain a whole new look into the room. You will get a spring blooms atmosphere if you splash green to the walls and put a pink table inside it. The other colors that go well with the pink table are different shades of pink and monochrome paint.