Plumbing Installation For A New House You Should Know | Roy Home Design
|
A plumbing installation system, both clean water installation and wastewater installation, requires more attention. Starting from the material, the connection system, until the slope. A plumbing installation system is must be done before the floor installation.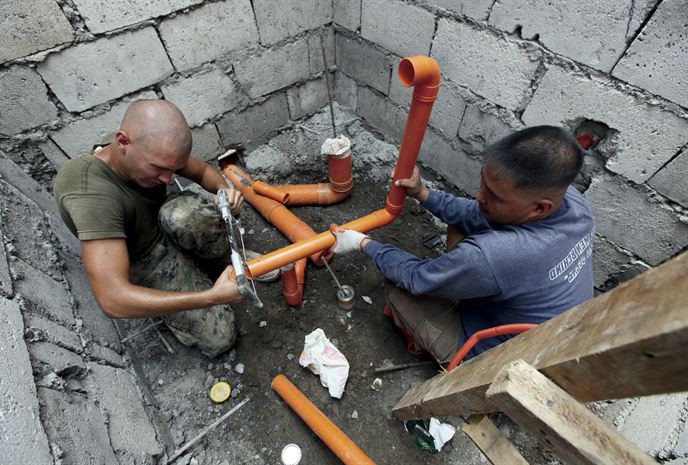 Plumbing Tools and Materials
For a mechanical system or often called plumbing, it needs to be supported by equipment that functions to obtain, put in, and flow the water without any obstacles so it can meet the water needs for the occupants. The supporting tool you will need is as follows.
Tool to get clean water such as water pumps, both coming from the wells or springs.
Tool to get hot water such as a water heater or furnace.
Tool for water flow installations such as PVC pipe, galvanized pipes for cold water, and copper pipes for hot water.
Choosing materials for plumbing should pay attention to these basic conditions, i.e.
does not endanger health,
does not cause noise,
does not cause radiation,
does not cause damage to the house and its equipment
installation must be fit and correct.
There are two types of plumbing installation systems, namely the horizontal system and the vertical system. The horizontal system is a piping system used to flow the water for one-story houses. While the vertical system is a system for clean water supply with up and down or sloping positions used for storey houses or houses in the hills.
Water pipe installation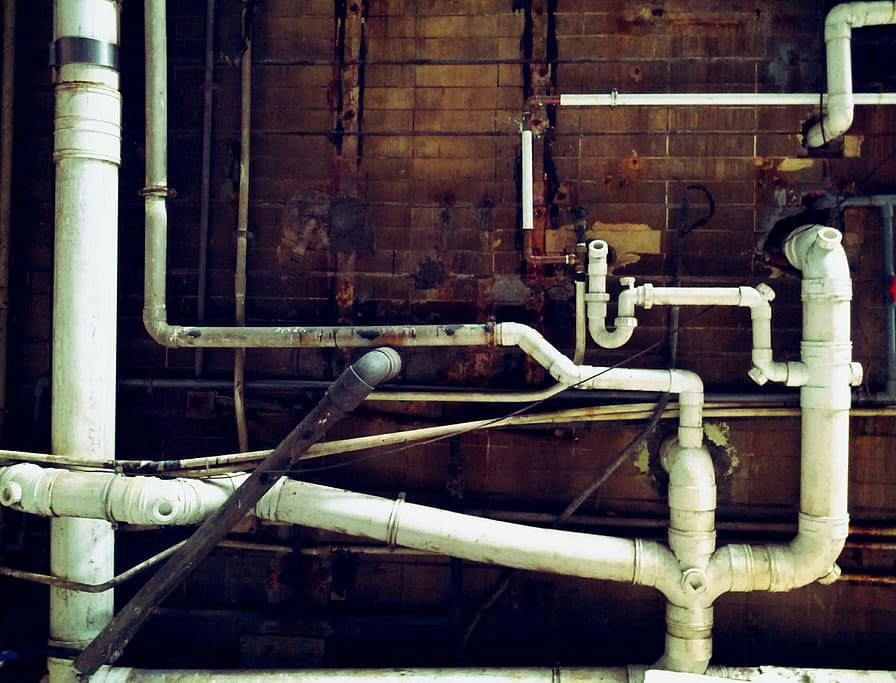 How to calculate pipe needed is to sum the pipe lengths that have same diameter. While the pipe accessories calculation is to sum the pipe equipment such as knee/elbow pipe, tee, ball valve, check valve, double nipple, watermoor, and other pipe connections that have same diameter.
Sewer pipe installation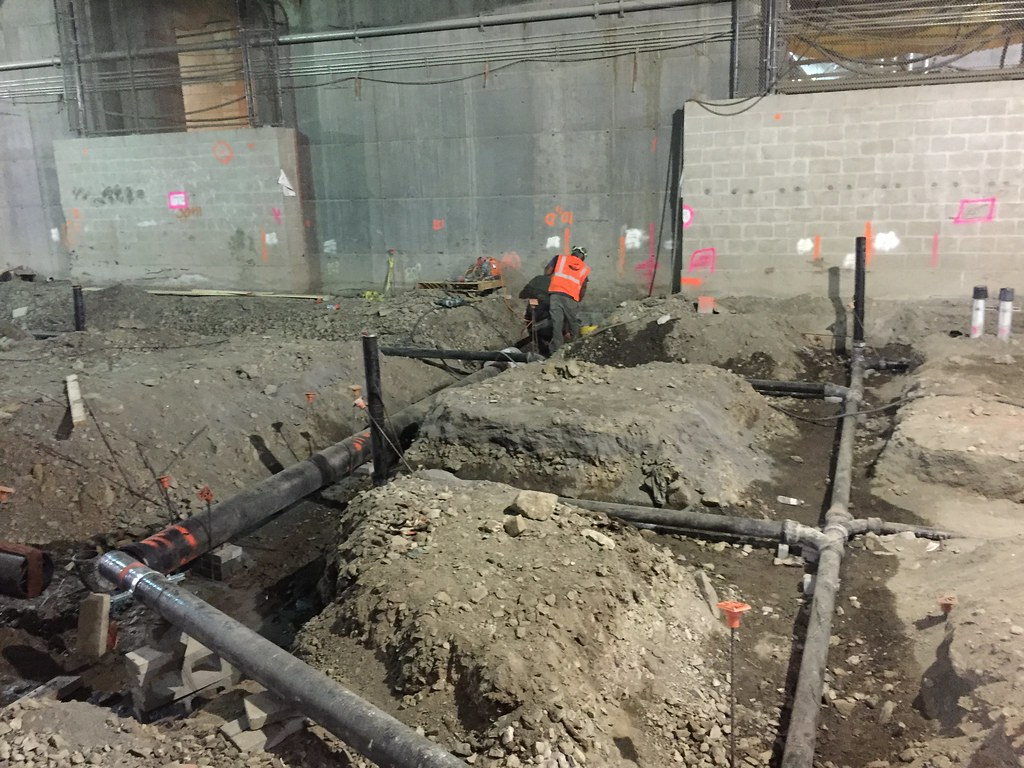 Installation for sewer/drain pipes should be carried out together with the house foundation process because the path of sewer pipe usually breakthrough or cuts the house foundation. Noteworthy in this installation is the pipe slope. The sloping pipe installation can flow the water smoothly.
Water Pump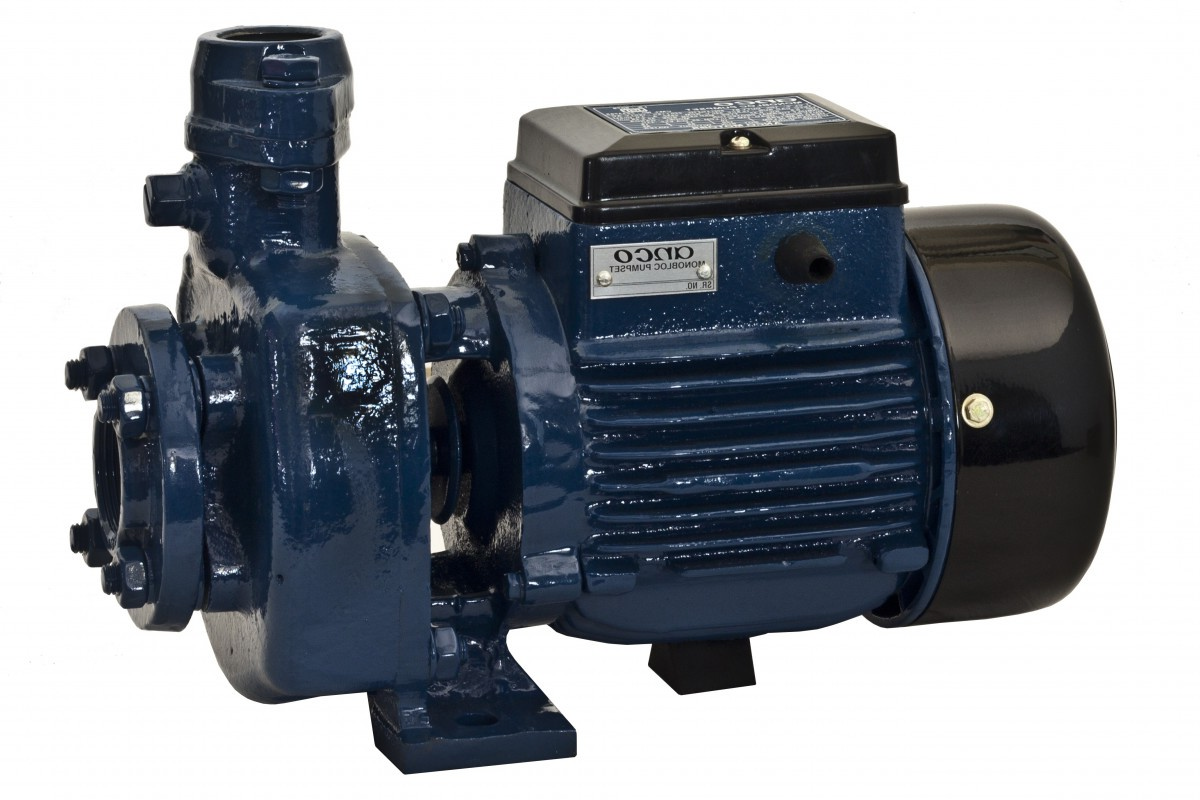 When buying a water pump, there is one thing that should not be ignored is the water pump's power. In the brochure, each brand has different specifications. You need to check and see about the suction and pressure power. Suction power is a water pump's power to suck the water from the water source. While the pressure power is a water pump's power to push the water to the water tank or faucet. Mistakes when choosing a water pump model will affect the water flow. While if you buy a water pump with excess power will increase your electricity bill.
Areas that have salty groundwater, rainwater can be an alternative as a water source. You can store rainwater from the gutters and flow into the water tank. The water that has been collected is then filtered by giving fibers and sand, usually charcoal is added.
Well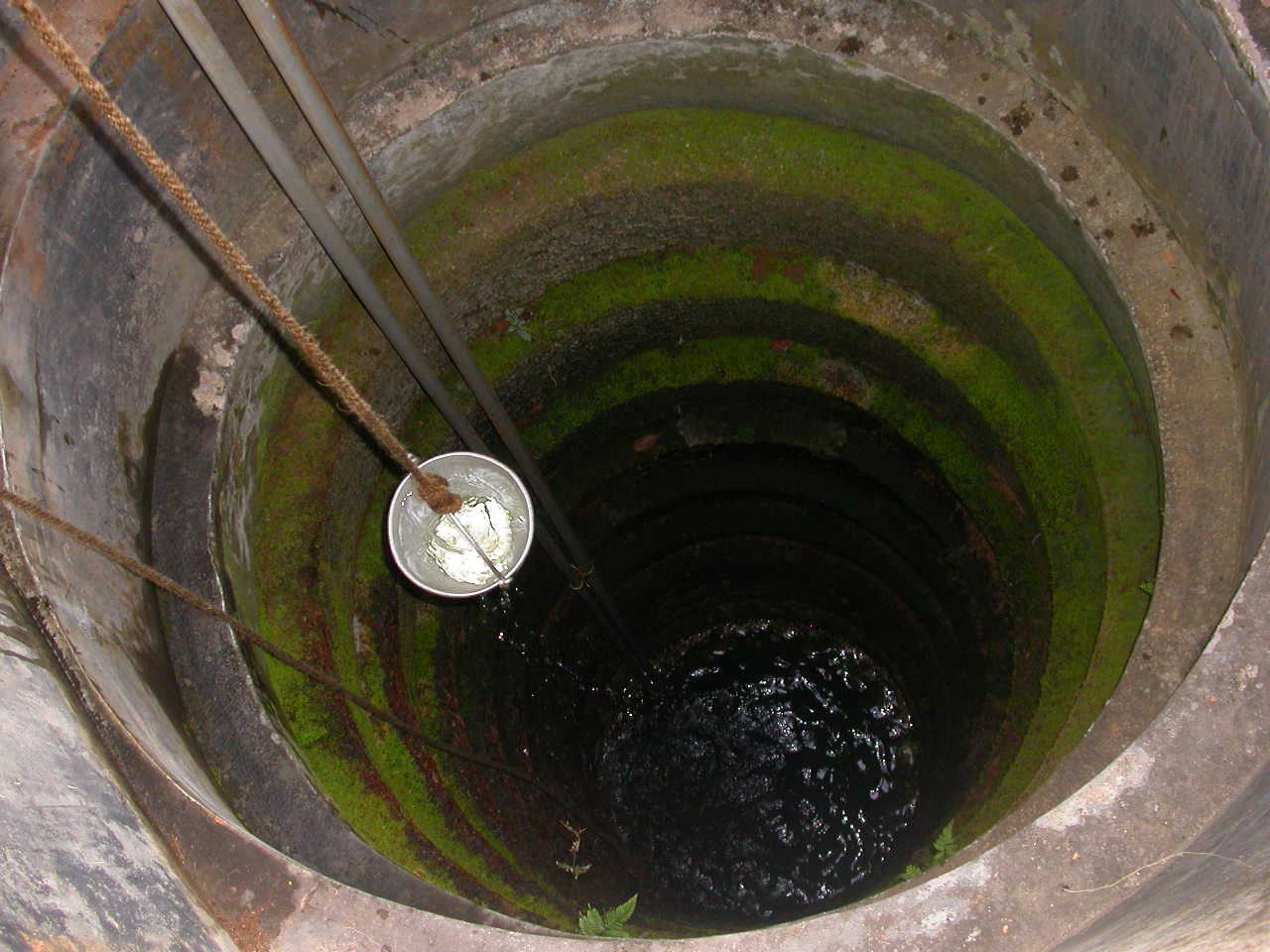 Water resources for human life are divided into three, from springs, water treatment (lakes/rivers), and from the underground. For underground water is divided into two, dug wells and bore wells. A well with a depth of 10 m can use a hand pump or people often call it a dragon pump. Wells with a depth of more than 10 m can use an electric water pump or jet pump which is very effective for the wells with a depth of 40 m. For wells with a depth of more than 40 m, you can use a deep well pump or a submersible pump.
Reservoir/Water tank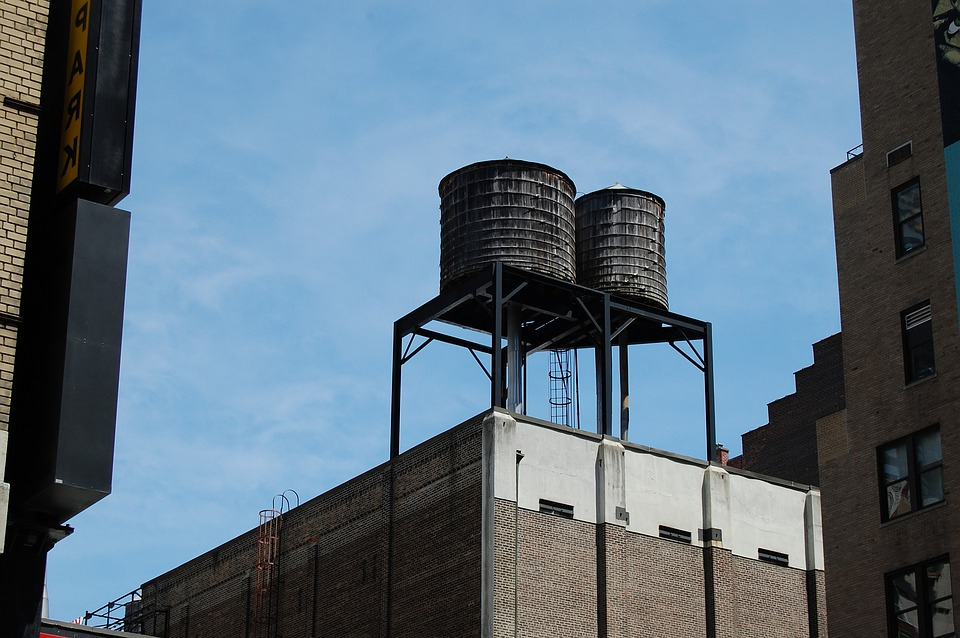 In the water supply installation system there are two methods, direct and indirect. The direct method means from the well directly to an outlet or faucet assisted by a water pump. While indirect method means through water storage.
The water reservoir system or so-called reservoir has two systems. The first system is water that is pumped from wells and then stored in the underground reservoir, then pumped again into the water tank or top reservoir in a tower or on the rooftop. While the second system is from the well directly to the water tank, assisted by a water pump. Water will flow from the water tank to an outlet or faucet using gravity.
The water tank is made to minimize the use of electric pumps and anticipate if the electric power is cut off so there is a backup from the water tank. The underground reservoir is usually made of concrete or brick, while the upper reservoir is made of concrete for large capacity and fiberglass for households.
How To Connect PVC Pipes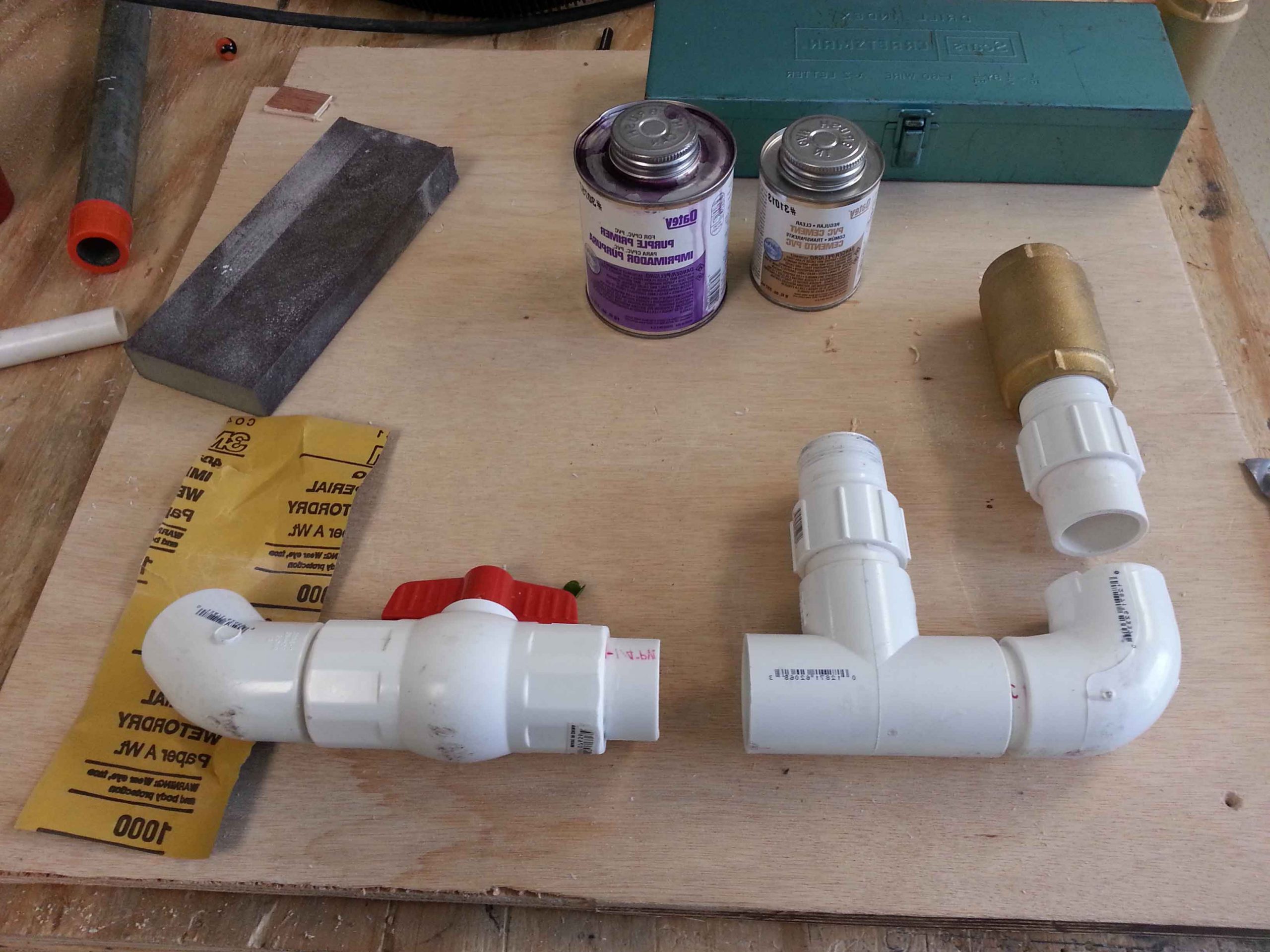 A good way to connect pipes is to follow the steps below.
Cut the pipe with a saw according to the required length.
Use good quality pipe connections (plumbing fitting).
Clean and sand both pipes to be connected.
Apply PVC pipe adhesive on both pipes, then insert it into the other pipe you want to connect.
Let the glue dry, then run with water.
So, if you like to receive these amazing images related to Plumbing Installation For A New House You Should Know, simply click save link to download these pictures in your PC. There're all set for down load, if you'd prefer and wish to get it, simply click save symbol on the post, and it will be instantly downloaded in your desktop computer.
Here you are at royhomedesign.com, article above Plumbing Installation For A New House You Should Know published. Many individuals looking for info about water pipes installation and definitely one of them is you, is not it?