Get To Know An Excellent Option Of Wood Ceiling For Bathroom
|
The question of using wood in the bathroom is a serious concern for homeowners who are considering wooden ceilings in the bathroom. So, can you install a wooden top for a damp room? The wood ceiling for bathroom can be the right choice with proper preparation and adequate ventilation to prevent moisture. Here's more information.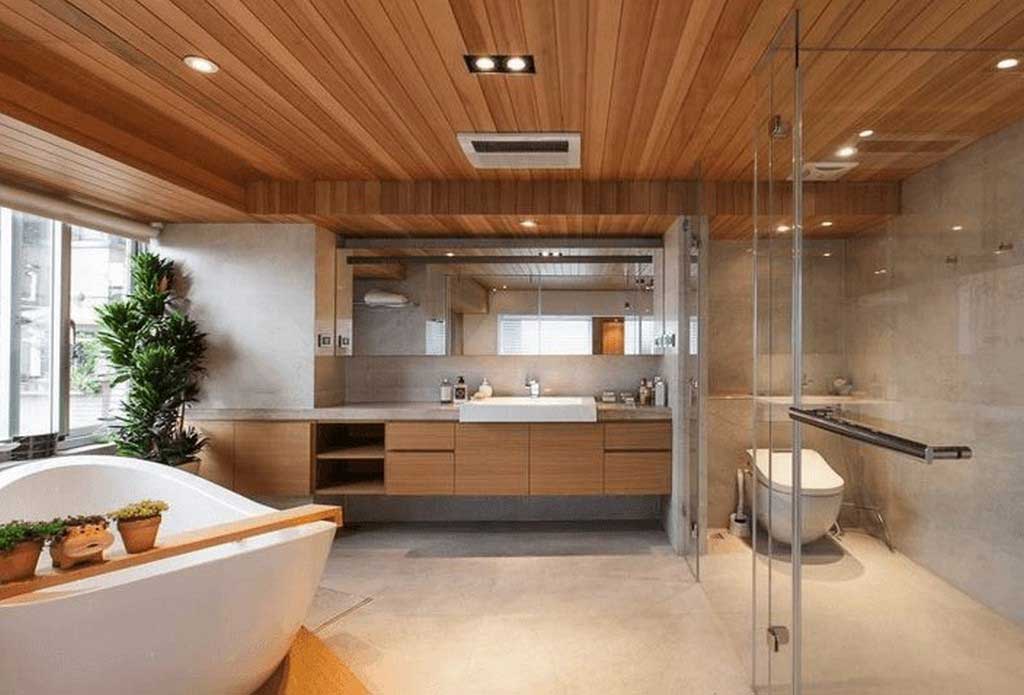 The Reasons Why to Choose the Best Wood as Ceiling in Your Bathroom
Wood has become one of the top materials of choice for the most OK bathrooms worldwide. You can find a lot of information about wood ceilings before finding the best product. Not only that, but you also have to go through a series of information on how the wood is prepared and installed. It will affect how many things, including how long the wood will last.
Wood has a calming and warm effect for many spaces, including bathrooms in the home. If you want to bring the perfect material for the look of your bathroom, wood can be the best choice. The wood ceiling for bathroom will give a natural look, comfort, and warmth. In addition, wood is quite versatile for all home styles, from industrial, contemporary, modern, to traditional.
The Most Suitable Type of Wood for the Damp Bathroom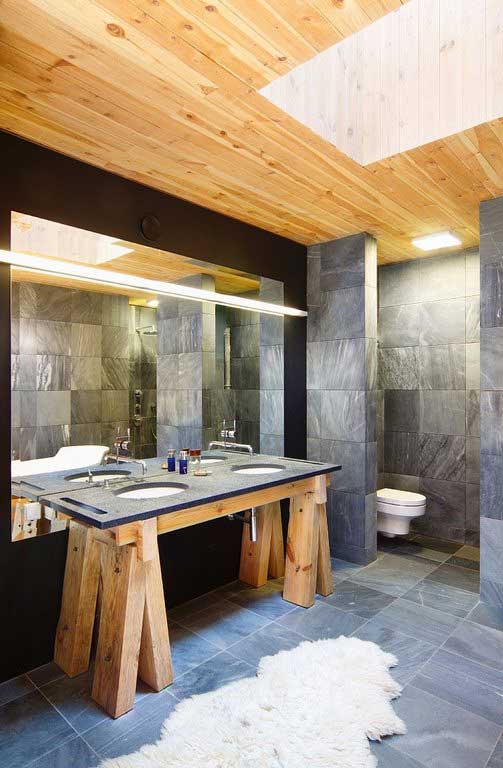 If you decide to install a wooden ceiling in the bathroom, you should follow the guide to installing the ideal wood for the bathroom space. By choosing the type of wood that suits your needs, your bathroom will remain functional and beautiful for years to come. However, not all wood is the same as some have better resistance qualities to retain moisture.
Several wood materials are best for damp ceilings or bathrooms. You can choose Oak because it tends to be durable and resistant to shrinkage. This Wood ceiling for bathroom material is known for its anti-bend and decay characteristics in many different environments. In addition, there is also popular teak with quality durability that will be resistant to rot or mildew.
The best thing about teak is its natural anti-skid property. It allows homeowners to install it in any bathroom. In addition, you can also use Pine as a material for the ceiling because it is resistant to decay for years to come. It is also true with Cedar, which has the best quality and the wood's pleasant aroma.
Not to forget, you can take advantage of Douglas Fir, commonly used for construction. Not only because of its high durability but also because of the attractive lines of the groove. In the following sequence, you will also find bamboo as an alternative material for a Wood ceiling for bathroom because the material is strong and looks like softwood.
Wood has a reasonably fine texture and form, so retaining moisture may seem daunting. However, there are several factors that you can consider so that the use of wooden ceilings can be effective in the bathroom. You can try installing a wooden roof the right way. Then, choose materials that match the conditions of the house, and you will get a durable ceiling.