No Drilling Curtain Hanging Options for Damage-Free Walls
|
In the matter of decorating your house, hanging curtains might be a long and frustrating process. Especially, having to drill a hole into the wall is a terrifying thought for a house owner. At the same time, having no curtains will leave your house looking unfurnished and boring. Here are some easy and damage-free curtain hanging options that involve no drills and screws.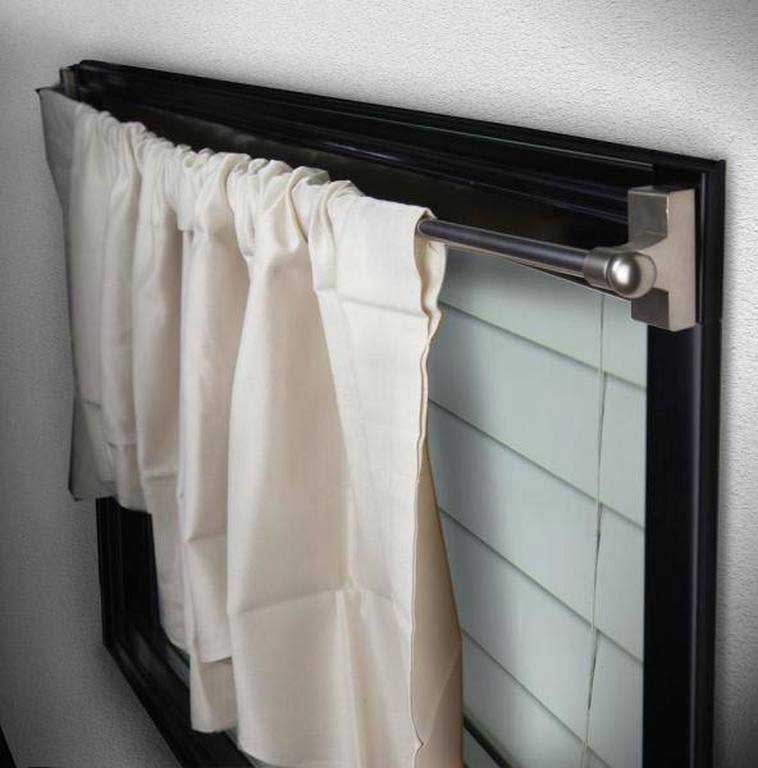 Handful Ways of Curtain Hanging Alternatives
1. Magnetic Rods for Metal Dominated Interiors
Magnetic rods are the type of easy-to-install rods, that require you no drilling whatsoever. These rods apply to both indoor and outdoor curtains.  Since it works exactly like magnets, you can swipe your curtains open and close easily. If there are times when you need to put your curtains into the washing machine, you can pop off the rod and stick them again later!
Although they are easy to find and use, there are some downsides where they are only suitable for lighter curtains in areas that aren't frequently moving. These kinds of curtain hanging options can only hold the non-swaying curtains with the heaviest being around eight pounds. Magnetic rods are excellent for hanging non-utilized curtains.
2. Tension Rods for A Quick Curtain Installing
One of the effortless and non-damaging choices for installing curtains is by using a tension rod. They usually only cost around five dollars each. Mainly being hung around the shower, tension rods are popular for their time-saving installment. Without any complicated process, you can adjust the rods to fit the gap from one side of a window to another and they will stay put.
The disadvantage of tension rods is that they are not sturdy enough to support heavy blackout fabrics. You might want to go for lighter fabrics like linen or translucent curtains for curtain hanging options. Since tension rods are one of the cheapest decorations, they are suitable for house owners who are trying to save budget. Tension rods are cheap and won't damage your home!
3. Curtain Rods Bracket A Simple No-Drill Option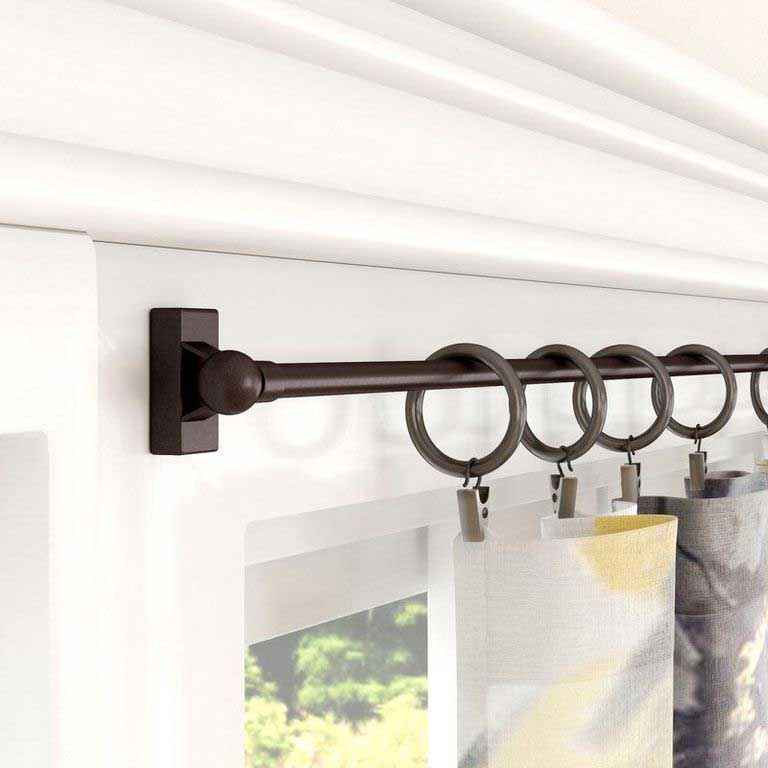 These bracket rods are the most stable and the strongest rods available today. Brackets are made specifically to attach the rods to the window's trim while avoiding holes, tap them with a hammer and that's it!. Once you are done installing the brackets, you can put the rod on it and it will become sturdy and work effortlessly with your beautiful curtains.
Unlike the other two rods above, they can carry up to 20 pounds of heavier curtains. One thing to keep in mind, these types of curtain hanging options can only be used on windows with trims. If you want to hang heavy curtains to filter some lights, you can lodge the curtain rod bracket without worry. Brackets rods are the easiest way for you to achieve a simple look.
It might take you some time to decide on which curtain hangings are the best for your house. You need to determine the size of your window or wall, and you need to pick on a color that will suit your liking. With the information about curtain rods that you have received, it will no longer be a difficult process. Start budget saving without damaging your house using no drill curtain rods!