Home
»
Decorations
»
Check Out How to Decorate Country-Style Front Door Christmas Trees | Roy Home Design
Check Out How to Decorate Country-Style Front Door Christmas Trees | Roy Home Design
|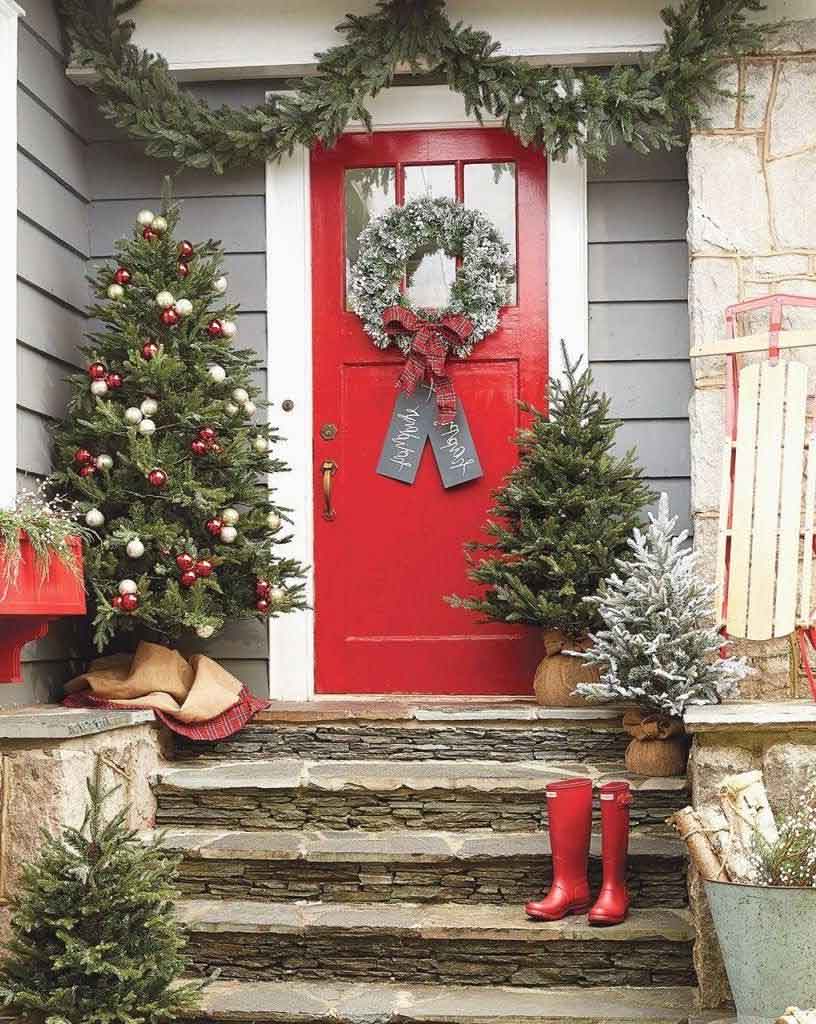 December is around the corner! It means that you need to prepare for the Christmas celebration. One of the essential aspects to celebrate this moment is decorating your house with Christmas vibes. You can use the country-style look of the front door Christmas trees as the main theme. This creation is easy to make and here is the guide to decorating it.
Easy Ways to Decorate Country-Style Look Front Door
Preparing All the Material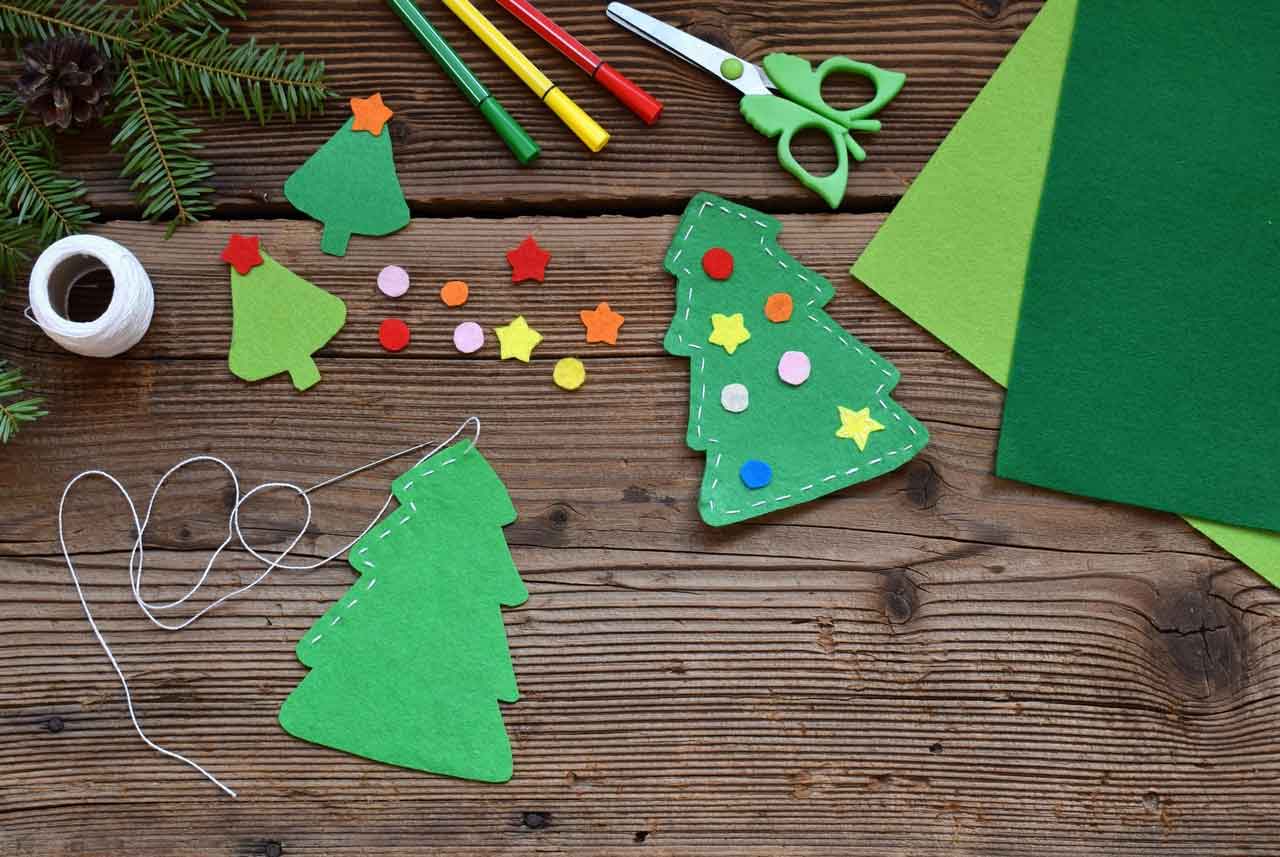 The first one is you need to prepare all the materials. It includes a live tree or an artificial Christmas tree. Not only that, but you need a tree stand, large basket, large stone or bricks, one roll of burlap, two packages of plastic, ornaments, glue gun with glue sticks, and one package of wire ornaments hooks for an additional touch.
In this case, you need to decide on a large basket to make this decoration. For a better result, you can choose inside dimensions larger than the Christmas tree stand. It should be at least ten inches high to make perfect front door Christmas trees. But remember to pick the basket that is not too high than the bottom branches of the tree.
Positing the Tree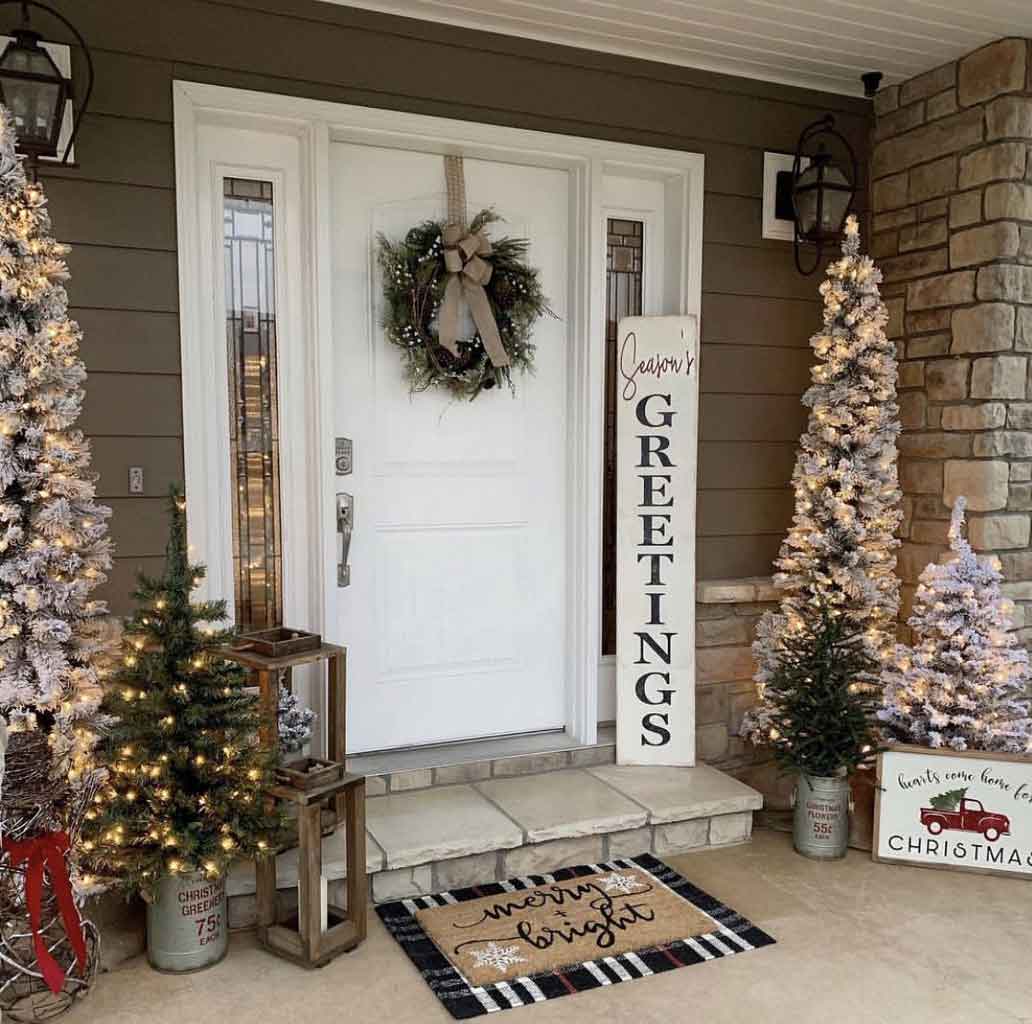 After you prepare all the materials, you need to start to make the ornament. But before that, if you get a basket with a lid, then you have to remove the lid with a wire cutter. When you do this step, remember to be careful because of the sharp wire. It is better if you can have a basket without a lid, so you can jump to the next process.
Then, you can place the Christmas tree and stand in the basket. In this case, you need to make sure the stand can stay in the proper position. Once you have the right position of the front door Christmas trees, cover the stand with some bricks or stones to make sure that these trees don't ever topple over on your home floor.
Adding A Burlap Garland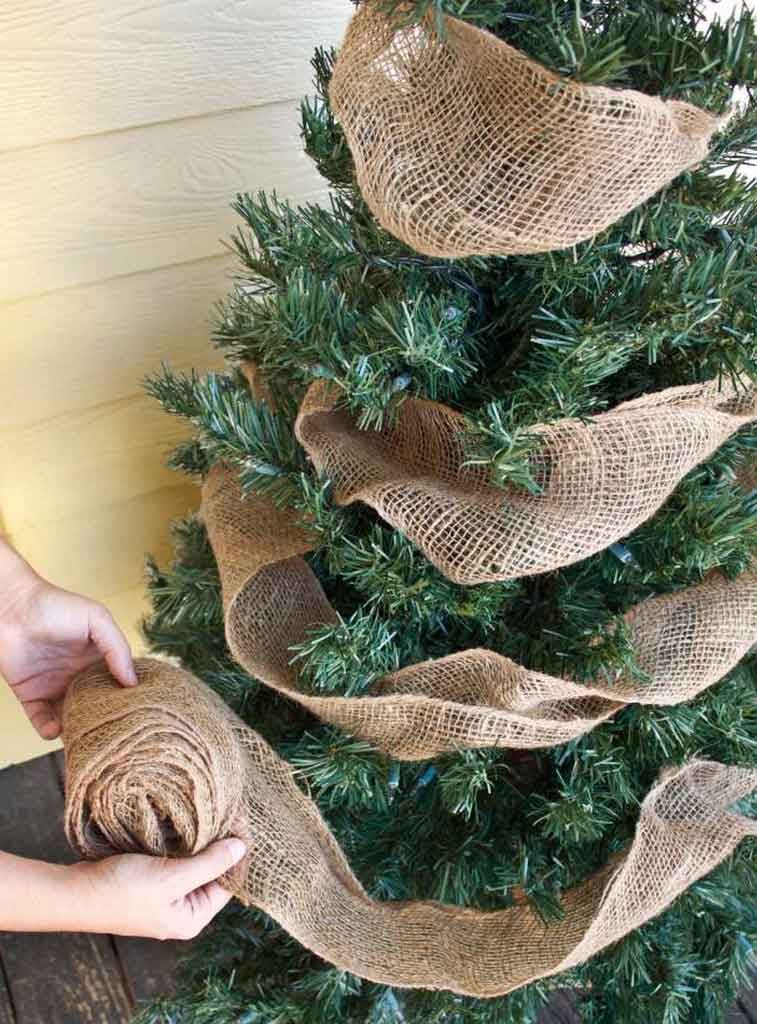 In the next step, you need to ensure your trees have beautiful appeal by adding some decoration. It is better if you add garland to have a country style look on your tree. To have a better result, you need to wind the burlap garland for the entire tree. You can do it from the top to bottom of the Christmas tree.
Adding Final Touch Ornament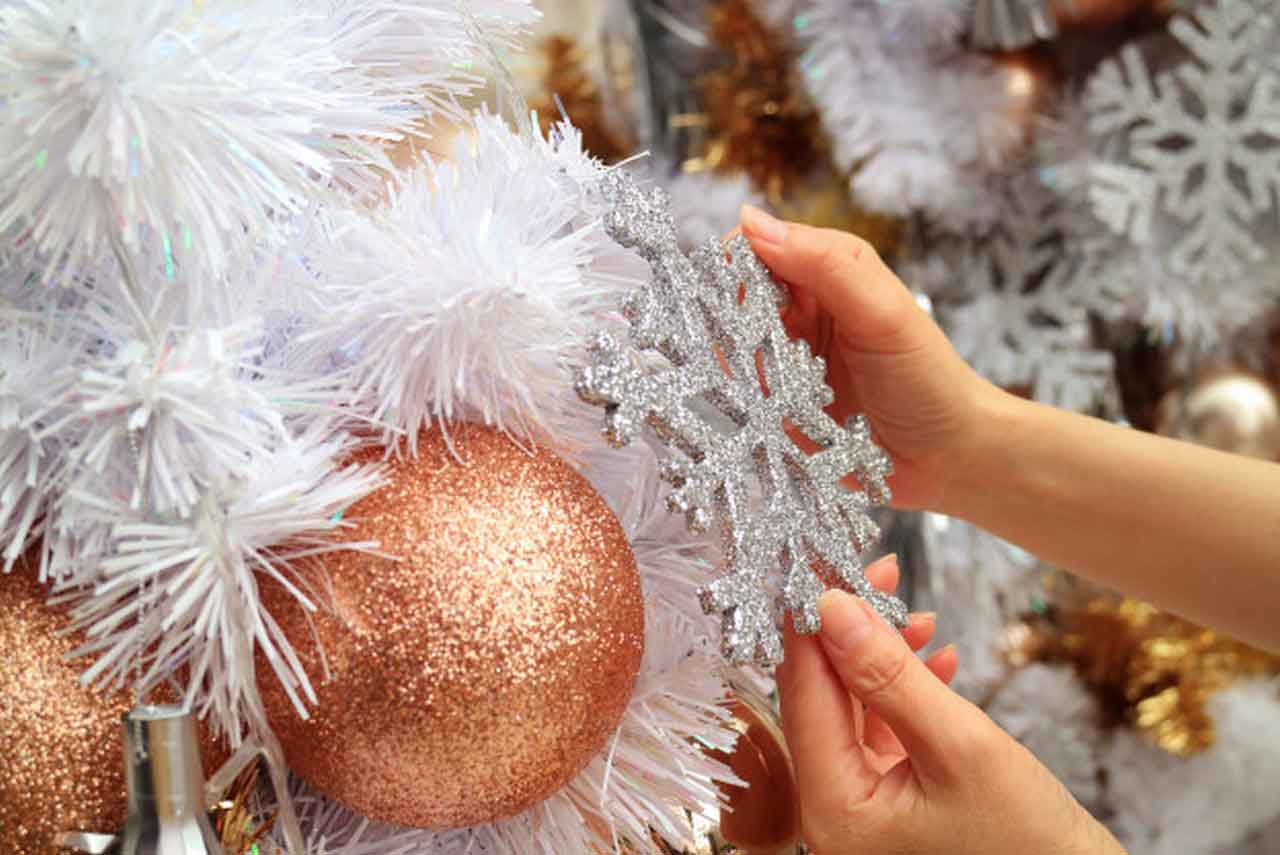 Not only that, you can add several ornaments to complete your front door Christmas trees. You can use hooks ornaments to secure some plastic outdoor or indoor adornment to your tree. Besides that, adding snowflake-shaped ornaments by gluing small twigs together is the best idea you can have. Then spray paint them with white color and hang this ornament randomly.
All in all, you can decorate your Christmas trees by using a country-style look. You can start by preparing the material that you need and the tools to make this decoration. Then, you need to choose the right position of the tree before adding several ornaments around it. For a final touch, adding a burlap garland and snowflakes or other decorations is the best option that you need to do.
Here you are at royhomedesign.com, article above Check Out How to Decorate Country-Style Front Door Christmas Trees published. Most people trying to find details about Christmas trees outside front door and of course one of them is you, is not it?