How to Choose the Right Material of Mexican Chiminea | Roy Home Design
|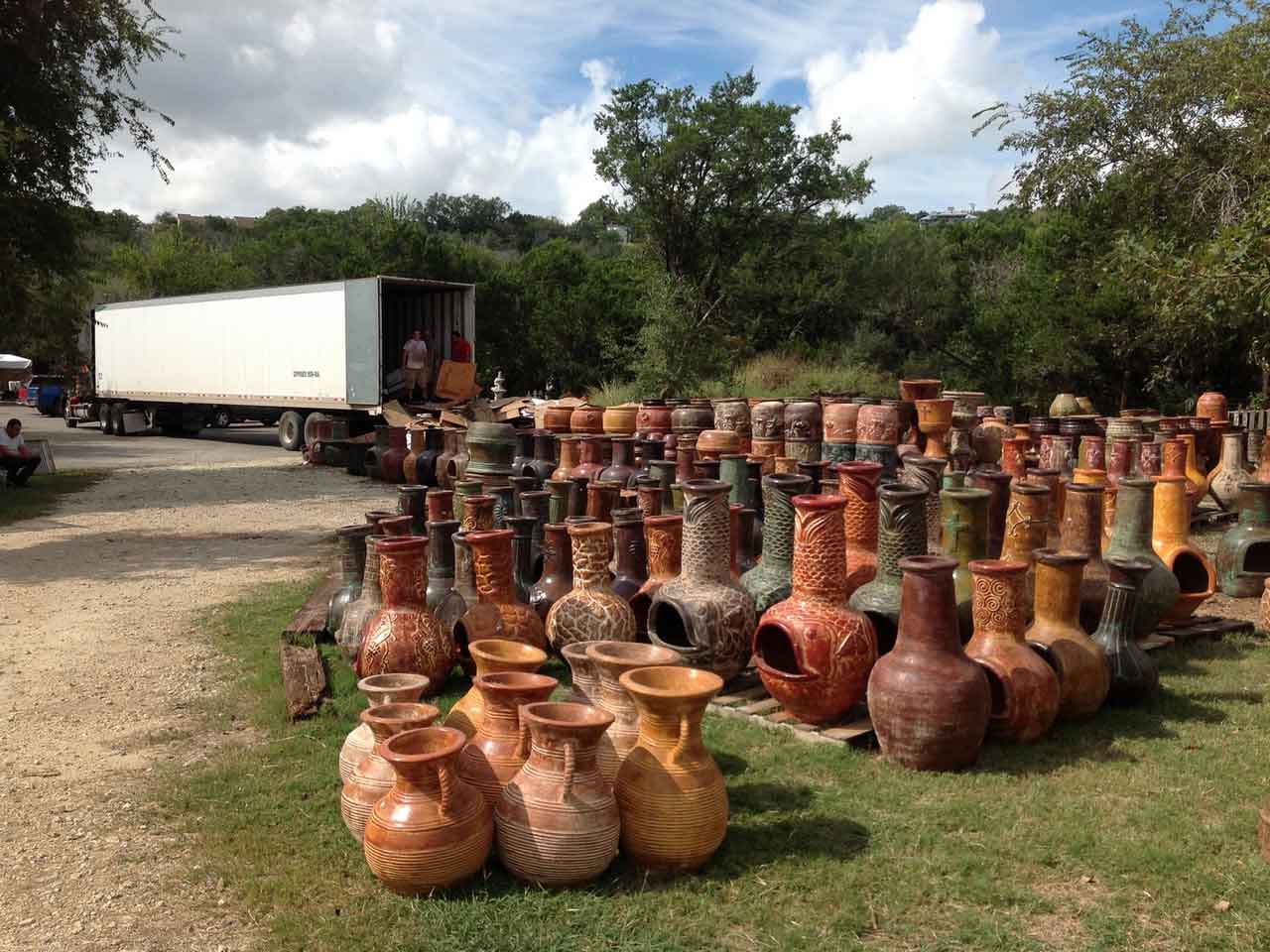 Chimineas is a charming and hand-decorated outdoor fireplace that mostly uses in Mexico and Western states like Arizona or California. Some people use chiminea as garden art. A chiminea is the same concept as an old-fashioned stove, which is a cast-iron wood-burning stove. It is made from several materials, including clay and cast iron. But, which material of Mexican Chiminea will be great for your garden? Here is the explanation.
Choosing the Right Material of Chiminea
The Clay Chimineas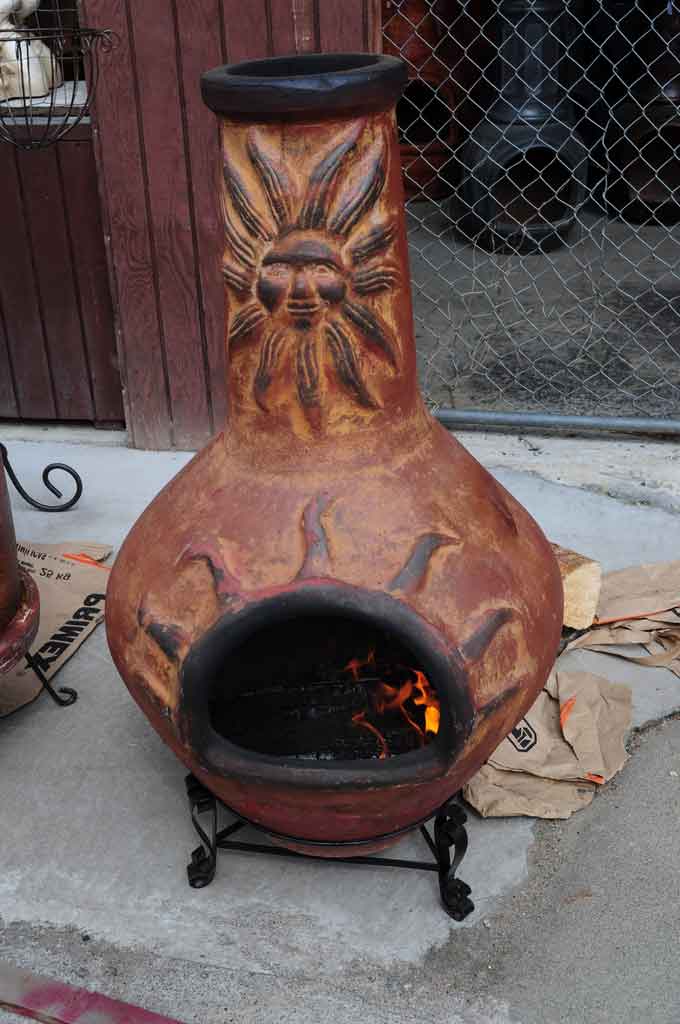 It is the most popular type of chiminea that people wanted. The authentic feel that is made from this design can give new vibes into an outdoor space. It comes in different sizes and decorations. Some of them have ornamental handles and elaborate with beautiful decoration. Also, some of them are painted, and some are plain. Clay is less expensive compare with cast iron. It offers you a fantastic chiminea design with budget-friendly.
However, clay chimineas are more often used in the garden to add aesthetic appeal and the functionality. It can fire up at high temperatures in an extended period. Besides, clay makes the rustic design, and the Mexican Chiminea can blend perfectly with any background or decoration. They also offer a foreign charm garden, primarily Mexican design. So, if you want to have an authentic look and affordable price, it is the best selection.
The Cast Iron Chimineas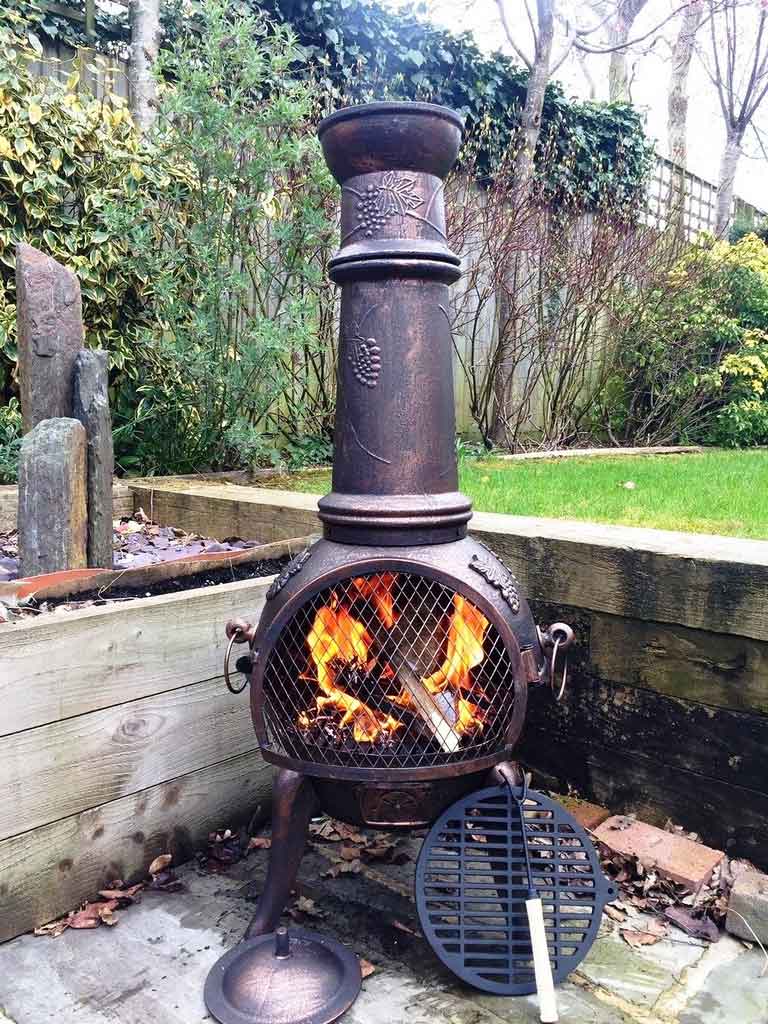 This type of chimineas has a durable material than clay chimineas. It is also less susceptible to damage caused by a temperature change from the fire. Besides, cast iron versions are not easily blown over since they are sturdy and stable. For these reasons, it makes them ideal for cooking and grilling. You can use them for a garden party and family gathering in your outdoor space.
Since it comes in sturdy and strong material, it makes this chiminea has a heavyweight. So, Mexican chiminea that makes from cast iron tends to be heavier and difficult to move. But you don't need to be worry, because they come with an additional swivel that makes you easy to carry wherever you need. Moreover, Cast iron models usually get hotter when you place on the outside of your house area and keep warm longer than other materials.
Besides, if you like a modern look in your garden, you can choose this chimineas material for your decoration. Cast iron fire pits come in stylish design and color, such as bronze and black. It makes cast-iron look less natural than clay, but the lovely curves and contemporary design make a trendy model. Besides that, when it comes to maintenance, cast iron Mexican chiminea has lower-maintenance than clay.
To sum up the information above, you need to determine the best material suitable for your home decoration and needs. Chiminea comes in different materials and shapes. There are two particular materials that provides in the market, namely clay and cast iron. Clay tends to have a more aesthetic look, while cast iron gives both functionality and a beautiful appearance. So, if you want to have the best capability, you need to consider the material.
Here you are at royhomedesign.com, content above How to Choose the Right Material of Mexican Chiminea published. Most people searching for specifics of mexican chiminea clay and certainly one of them is you, is not it?