Get to Know How to Build Easy DIY Twin Bed Frame with Storages | Roy Home Design
|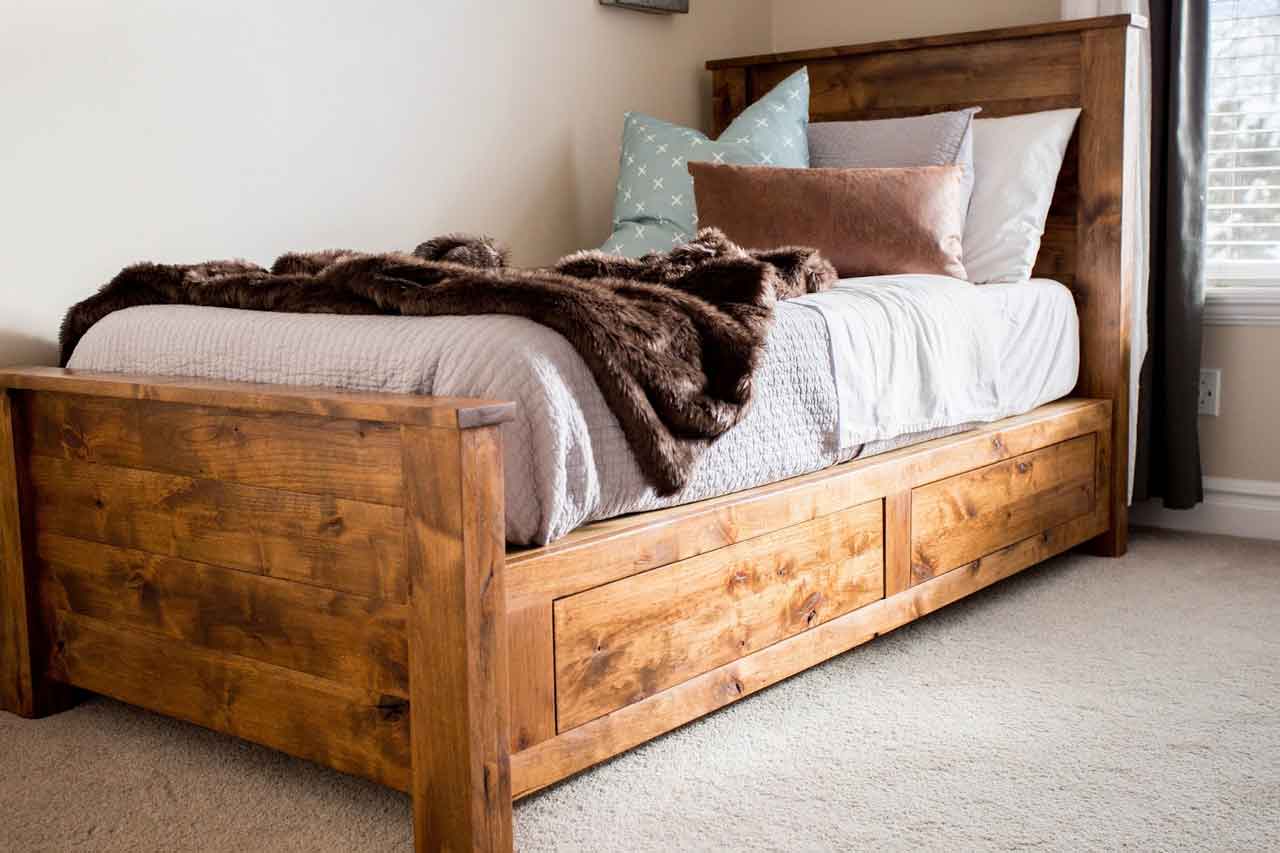 Why buying a new bed frame if you can make one? You can build yourself. It's easy since beds consisting of just five basic components such as a headboard, two horizontal rails, wooden slats that span the rails, and a footboard. One idea is by using a DIY twin bed frame with storages. If you want to make a great bed design in your room, here are how to build one.
5 Simple Ways to Make DIY Bed Frame Design with Storage
Choosing the Right Materials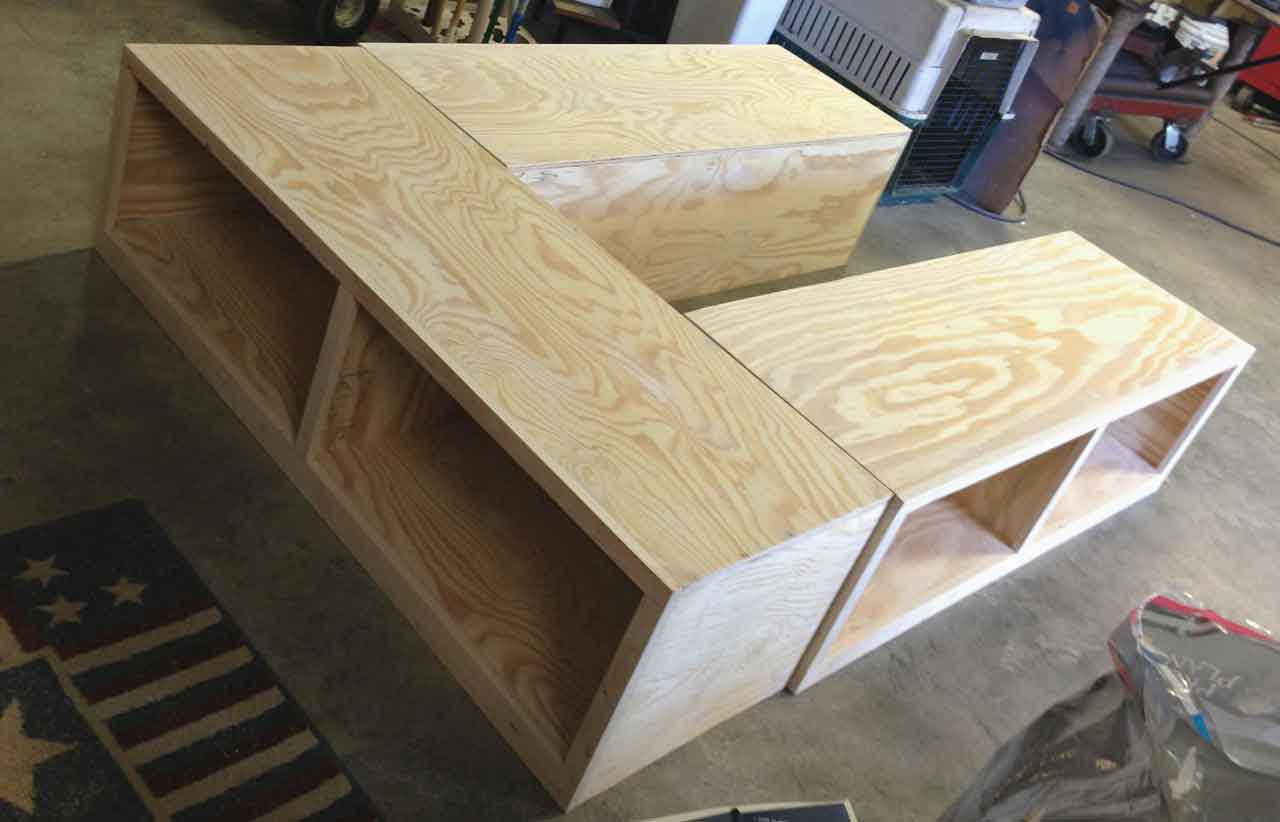 Bed frames can be built from any of wood materials including various of softwoods and hardwoods. Hardwoods are more rigid, stronger, and harder than softwoods. If using softwoods, such as cedar or pine, consider cutting the parts that slightly thicker and wider. It is important to give the bed frame the necessary rigidity and strength. Plywood is fine for creating large panels in the footboard and headboard, but choose the solid one for structural components.
Measuring Bed Heights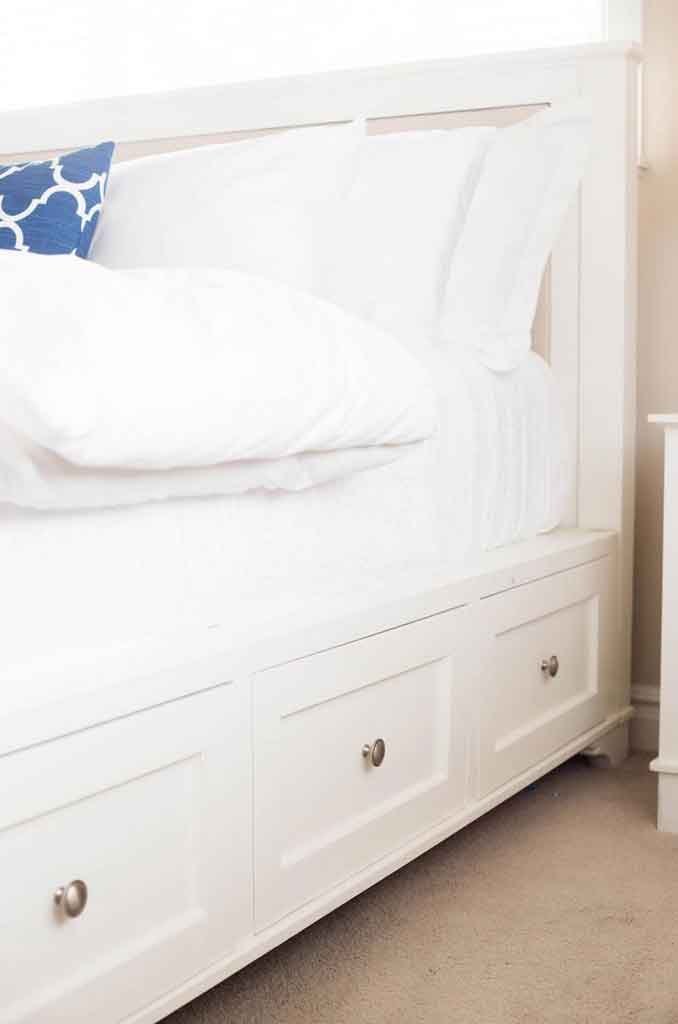 The height of a bed is one point in many home furniture. What's comfortable with one person may differ from another. But if you want to make a DIY twin bed frame with storages, the average height is about 25 inches. It is a good decision to make bed storage underneath. However, remember to measure bed height using the correct calculation to make it easier when you cutting or ripping material of the wood.
Cutting and Ripping the Wood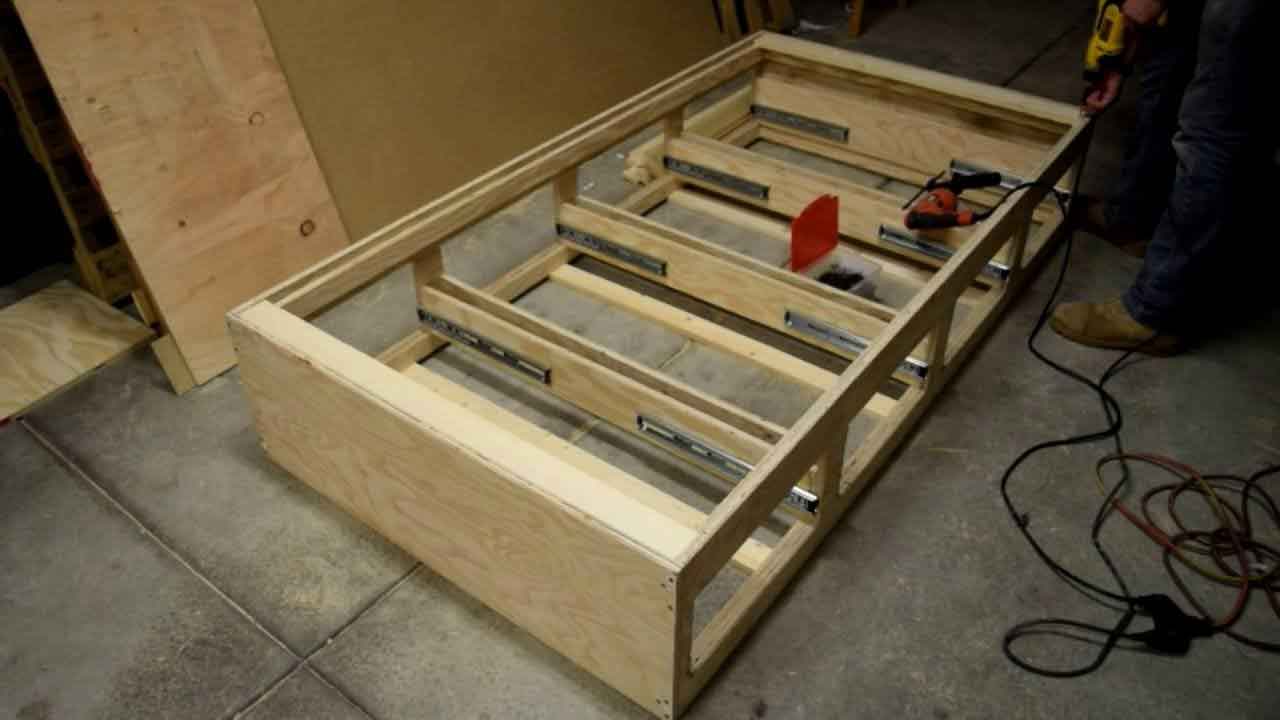 After considering the best material and the correct calculation that will be used for the bed frame, now you can move to the next step. You will cut wood using the miter saw in the right length from the headboard, top frame, and bottom frame. Use the construction lumber and rip cut all boards to the right width is the best way to give them a nice square edge. This will make your bed frame a more modern appearance.
Making the Base Assembly in The Right Position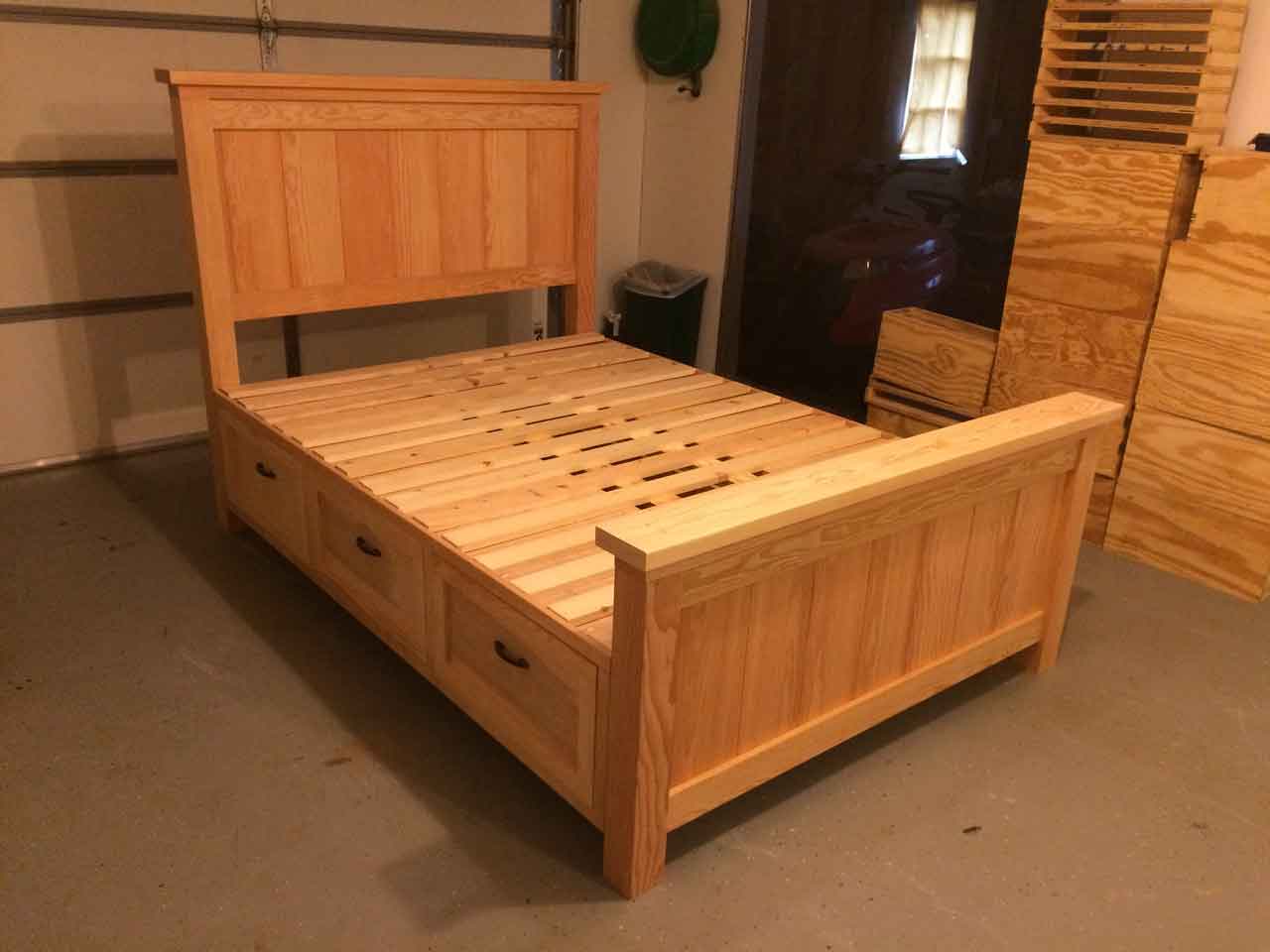 To continue to make a DIY twin bed frame with storages what you need is making the headboard with drill pocket holes and assemble everything using screws. After that, clamp together wood pieces using screws. Start by put of four pieces that make in the top and four pieces on the bottom. Once it is done, point the top and bottom together. If you want to make additional storage, just make some spaces on the bottom.
Finishing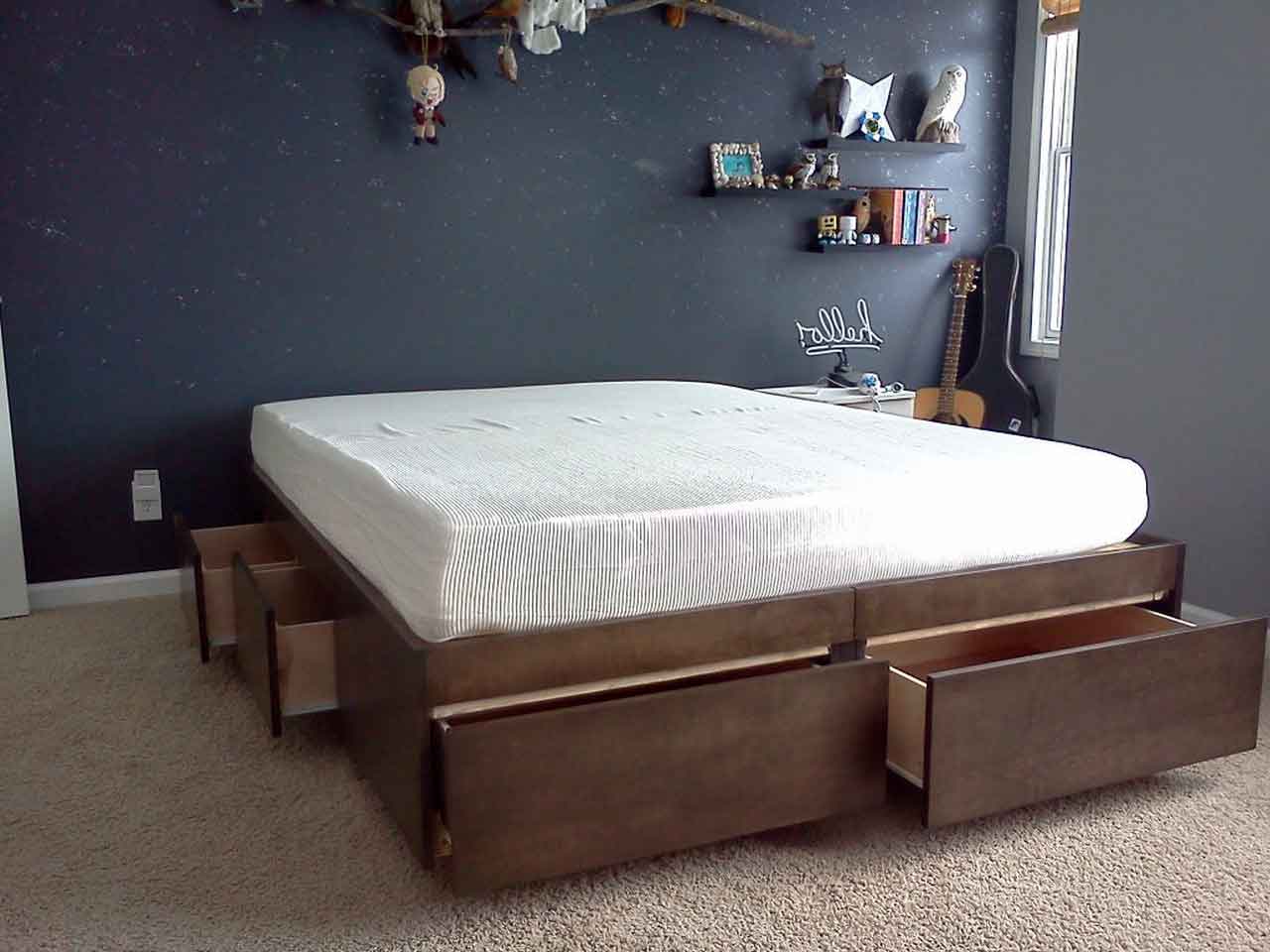 Wood on the bed frame also needs to be coated with stain to make more durable and shine. It is good to add interior finishing for your DIY twin bed frame with storage. Remember to ventilate your room for a couple of days since the smell of finish is very strong. After you give a coat in the bed frame, you can add a support mattress on top of the DIY twin bed frame with storages that you made.
All in all, there are several steps to make a bed frame with storage. You can start by choosing the right material, measuring bed heights, cutting the wood, then assembly the bed frame. If you prefer to make your bed more durable and look more beautiful in finishing, you can try to use a wood stain. It is easy to apply by yourself, can be cheaper, and excellent to increase your creativity.
Here you are at royhomedesign.com, article above Get to Know How to Build Easy DIY Twin Bed Frame with Storages published. Many people looking for info about build twin bed frame with storage and definitely one of these is you, is not it?