How Many Types of Floor Are There on The Market | Roy Home Design
|
The floor is one of the component houses that serves to hold dampness from the soil or any insects to go up. Also, the floor has a function as load support or commonly called a divider between the ground and surface. For indoor floors, it has different features, types, and shapes. And it's also adjusted to the room function.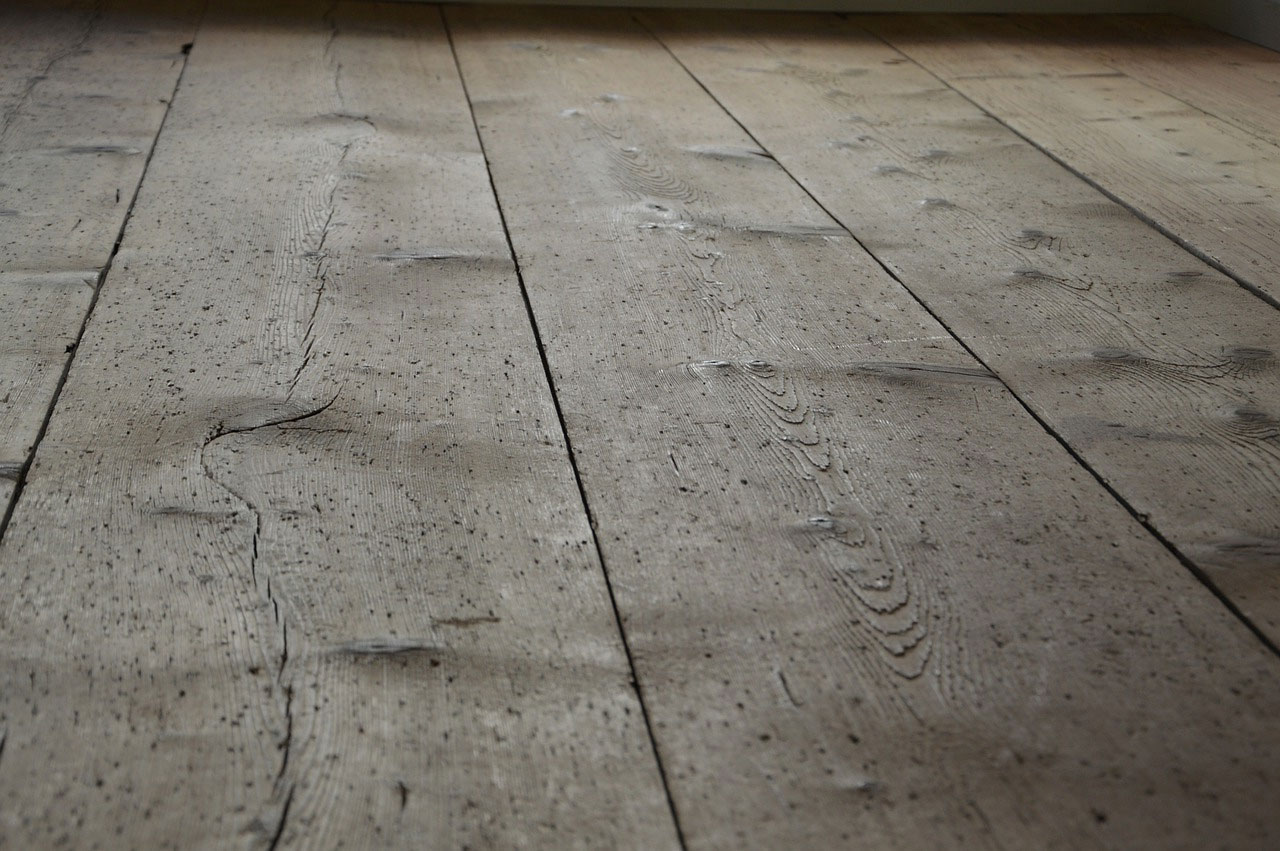 How to Find Floor Types for Room Properly
Floor Function
A floor has many functions. Some functions are
dampness prevention to the surface,
split level separator,
split for buildings in the hills,
load support for anything on it,
if you are using the floor (concrete slab) as a roof, then it has a function as a protector to sunlight, wind, rain,
divider for 1st floor, 2nd floor, 3rd floor, and so on,
soundproofing for recording studios, broadcast studios, and music studios,
structure supporting, such as elevators, reservoirs, and many others,
The Floor Types
For permanent buildings, floor types can be classified into three, which are interior floors, exterior floors, and special function floors.
Exterior floor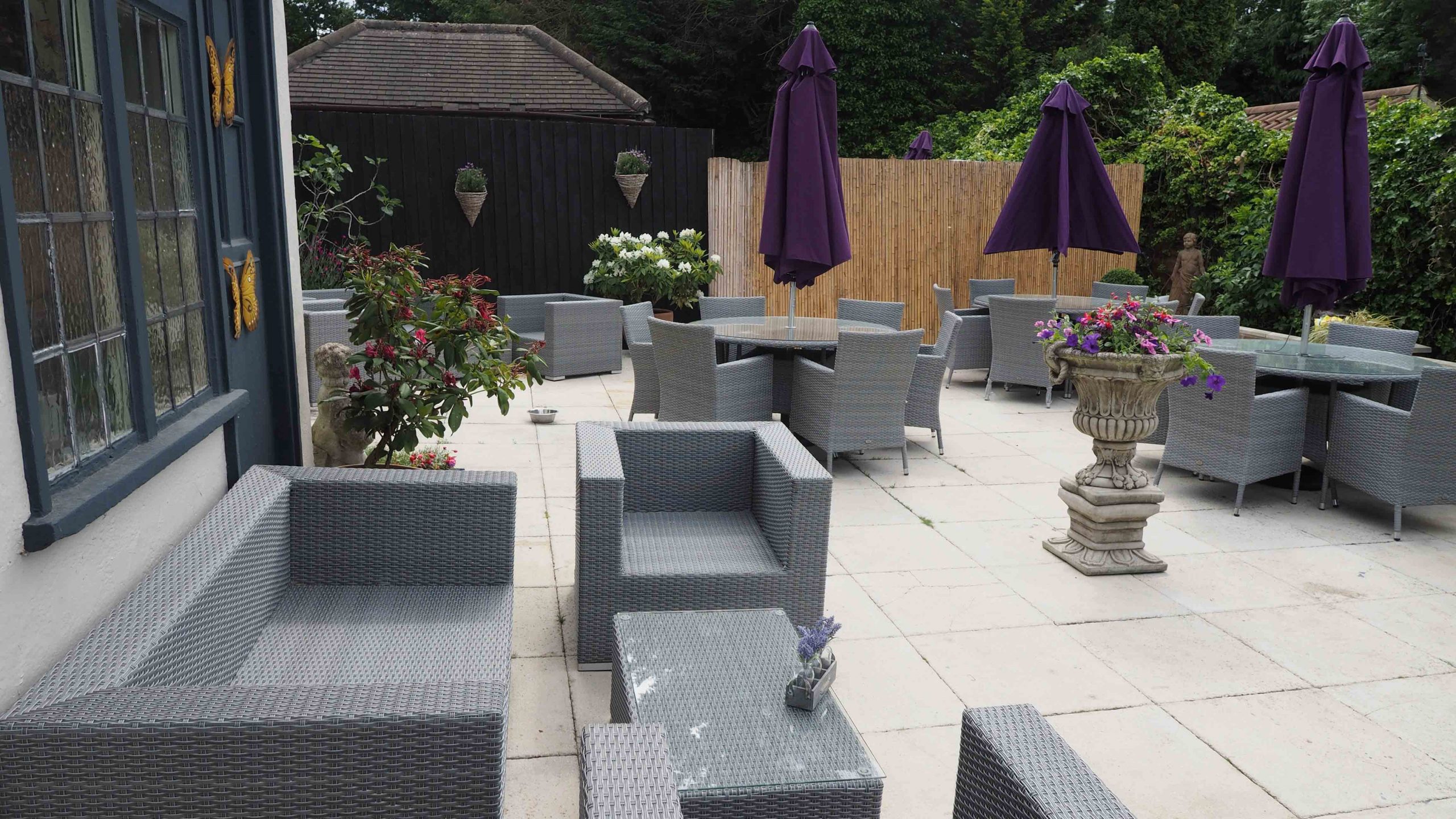 Besides strong, an exterior floor must be beautiful and weatherproof. For hot climates, high rainfall, then in choosing material type for flooring is also different.
Interior floor
The exterior floor is different from the interior floor. Interior flooring is an indoor building element. Because it is in the indoor area, then the material selection is adjusted to the costumer's tastes. The Interior floor is a bit ignoring the factors of weather resistance, slipperiness, and so on. Usually, the luxury and color of the floor is the main consideration.
Special floor
The floor material should be considering if the floor is used for a specific room. For example, a laboratory floor, a factory floor, a sports court floor, and a parking space floor should use strong flooring material following the room function.
Floor Coverings
There are many types of floor coverings that you can choose. We will discuss various kinds of floor coverings, installation tips, and the advantages and disadvantages of each floor material.
Hardwood floors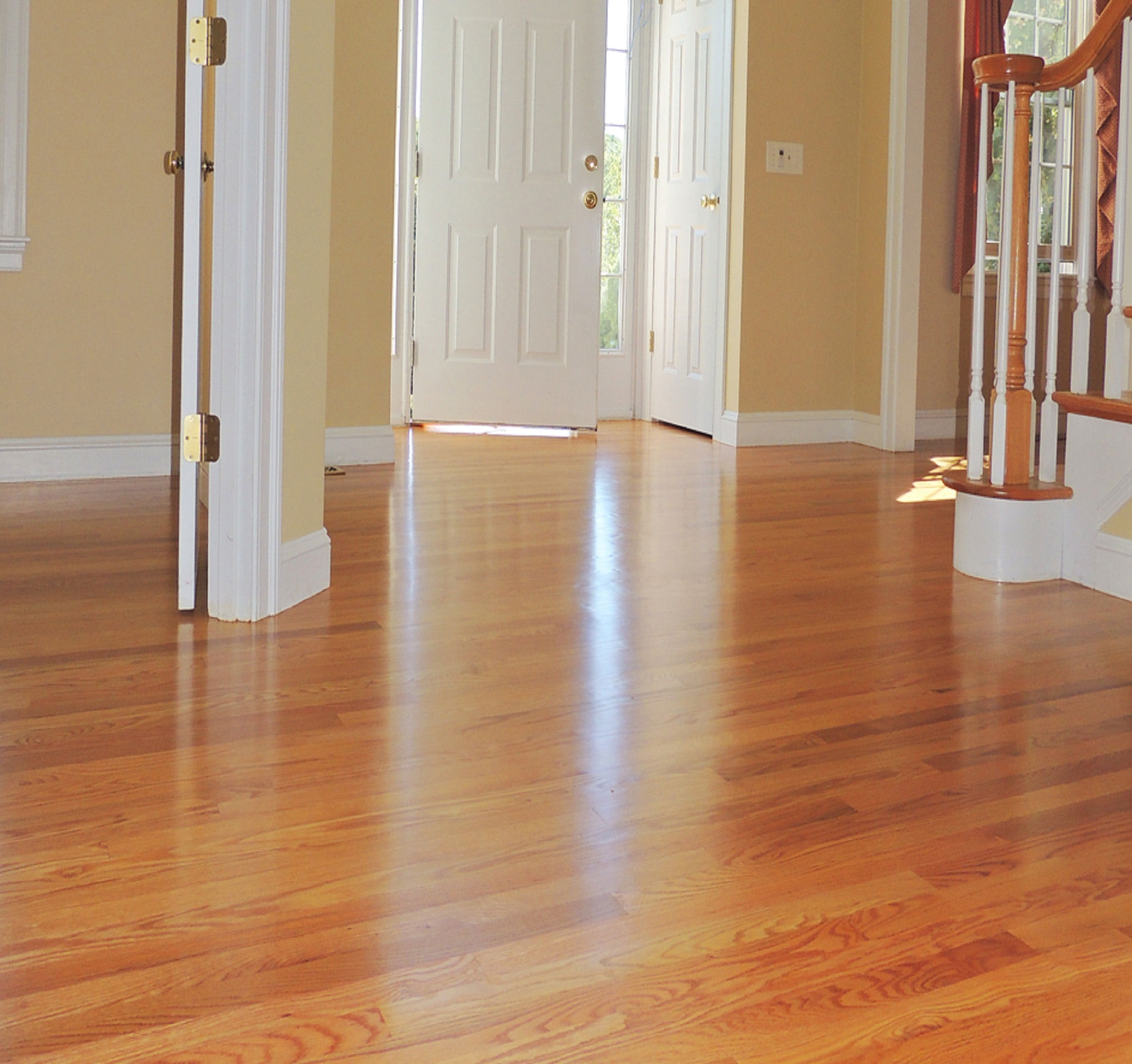 Wood can be used as a floor covering or finishing. Hardwood floor installation is easy because it is easily cut, nailed or screwed, glued, or finished. For people who need a natural wood floor surface, usually uses transparent paint (varnish) as the floor finishing. However, there are also wood floors with solid wood paint finishing.
Using wood material for the floor has advantages, among others
easy to install,
easily to get,
easily combined with other material,
get a natural atmosphere,
easy finishing,
malleable and lightweight,
no coated needed
While the disadvantages of using wood material for the floor, among others
flammable,
not resistant to termites,
not all types of wood are waterproof,
wood material is quite expensive,
hard to get mature wood with perfect dryness level,
easy to shrink so it will make gaps between the joints.
Teakwood floor
Teakwood floor installation is easier compared to hardwood floors. That is because the teakwood surface is already smooth, has wide fields, and is easily patterned.
The advantages of using teakwood as a floor covering, among others
easy installation,
easily patterned or shaped,
easy finishing,
cheaper than hardwood floors.
The disadvantages of using teakwood as a floor covering, among others
flammable,
rotten faster when exposed to water,
quickly wears off if not used other coating material on top,
difficult to obtain in certain areas.
Stone flooring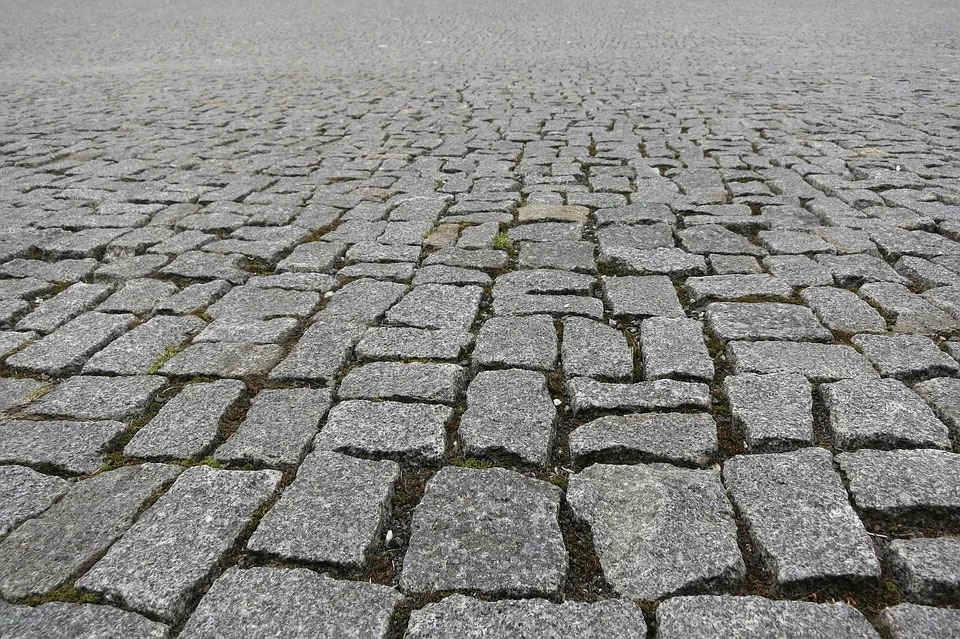 In the past, this type of floor is found in fortress buildings, bridge floors, and even residential houses. Nowadays, the stone floor can be mounted using sand and cement or just arrange it for small stones with smooth surface texture.
The builder with high skilled in stone floor installation will make a good artistic pattern. For cobblestone, the installation is different from large stone fractions. For cobblestone, must be obtained the same diameter to create the best result.
The advantages of using stone floors
cheap Prices,
easy installation,
easy to get,
Strong and durable,
ideal for exterior floors,
cobblestone flooring can be used as foot reflection.
Disadvantages of using stone floors, among others
need a lot of material,
need more solid soil as the floor base.
Access floors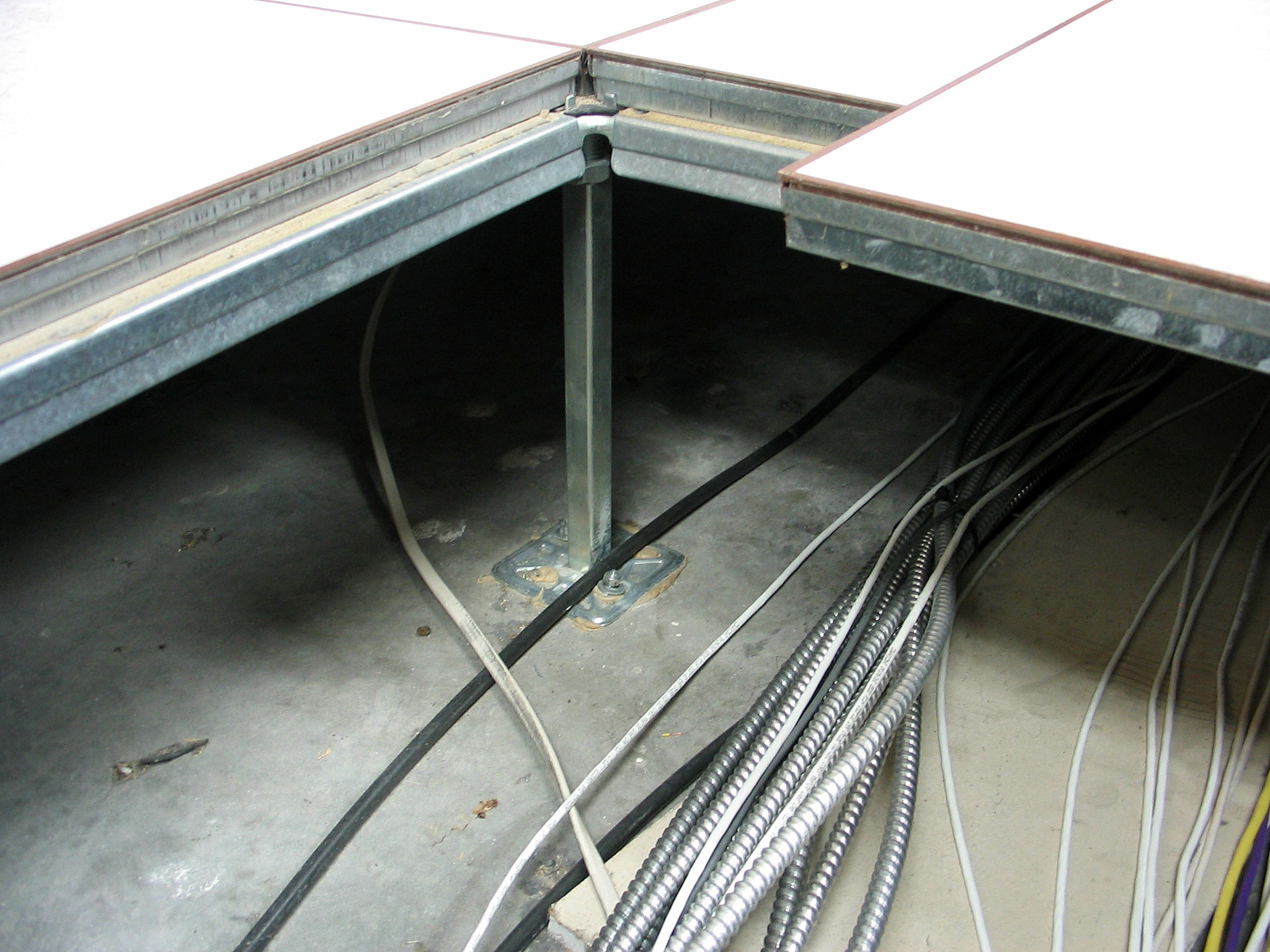 Access floors or floor duct is a flexible floor system when you want to remodel it. This floor system is also soundproof, making it suitable for offices or music studios. Installation of access floors uses steel as the floor base and at the top are panels with 60 x 60 cm size made of concrete coated steel (sometimes wood) coated with a magnetic carpet (or directly painted using epoxy). Thus, there is a space of about 50 cm under the floor panel, making it easy to lay the power cable, data cable, pipe, and air circulation.
Advantages of using access floors, among others
tidy up the installation of cables or pipes,
easy repair or maintenance for the cables or pipes system without damaging the floor,
good soundproof,
ideal for offices, laboratories, electrical panel rooms,
flexible and height levels can be set.
Disadvantages of Access Floors
the floor becomes high so when applied to high rise buildings need to increase the floor height at least 50 cm,
floor budgeting becomes expensive.
So, if you'd like to secure all of these awesome pictures related to How Many Types of Floor Are There on The Market, click on save button to save the pics to your laptop. There're prepared for obtain, if you'd rather and wish to take it, simply click save logo in the page, and it'll be instantly downloaded to your home computer.
Here you are at royhomedesign.com, article above How Many Types of Floor Are There on The Market published. Many people attempting to find details about different types of flooring and certainly one of these is you, is not it?