Home
»
Living Room
»
Get To Know How To Decorate Wall Cabinets For Living Room
Get To Know How To Decorate Wall Cabinets For Living Room
|
Organizing a living room can lead to a hectic mind in trying to plan it. You are worried there won't be enough space for all your standing lamps or old ornaments that need a huge area to be placed. Do not be burdened by these ideas because designing wall cabinets for living room is supposed to be enjoyable. Relax and calm your nerves because we are coming to the rescue.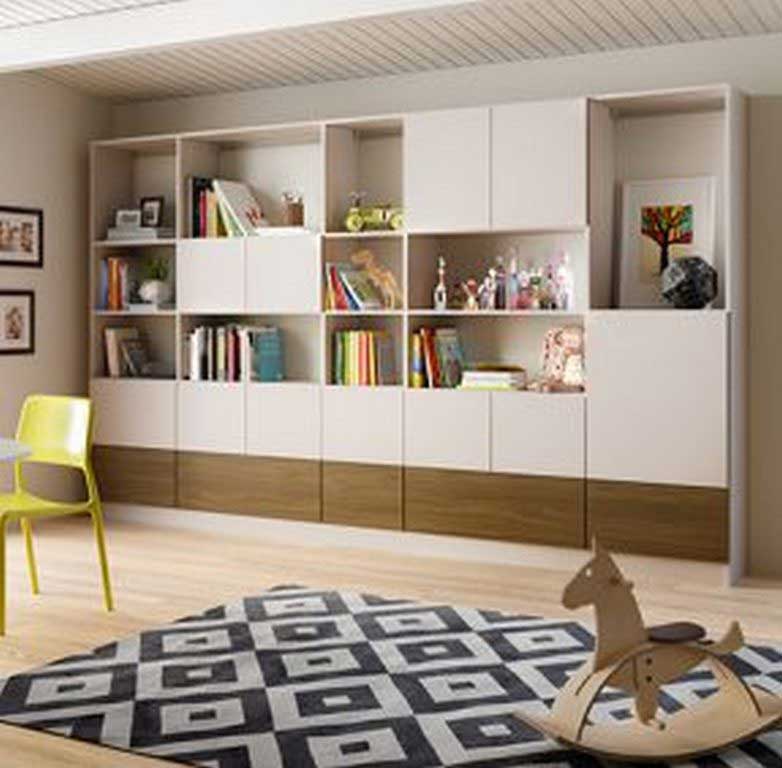 Excellent Decoration Set List Ideas For Wall Cabinets
1. Floor to Ceiling Cabinet
If you have a small space, it usually would equal a short ceiling to floor height, and you can trick this into building a tall wall cabinet or storage that can hold many wall decorations, like paintings, candles, and even books. The separated shelves can be used to put any sort of ornament that will brighten up your living room, without taking up too much space in the living or any house area.
Tall cabinets can enhance the height of your small living room, and give it an illusion of it being taller than it is. You can put wall cabinets for living room idea into your space if you have a minimalist home concept. Either way, you can put your television or collection of books in the floor-to-ceiling cabinet as the best solution.
2. Mirrors on The Wall For Enlarging Effects
Putting up medium to large mirrors as a new way for you to showcase your wall decoration is one clever way to make a small living room less narrow. Mirrors on the wall will duplicate more lights from the window, reflecting all the displays in front of it, to make you feel like you are currently in a huge space. You can also add some paintings on top of these mirrors.
3. Pick a Color Theme
If you live on the seashore, the color blue and many shades of it will be a complementary look to the shade of the wide ocean in front of you. Blue cabinetry is one of the great wall cabinets for living room that will look more elegant and fresher. Top it off with earth-tone sofas and armrests, and it would create an earth vibe that resembles both the sea, the sky, and the ground.
4. Elevated Wall Shelves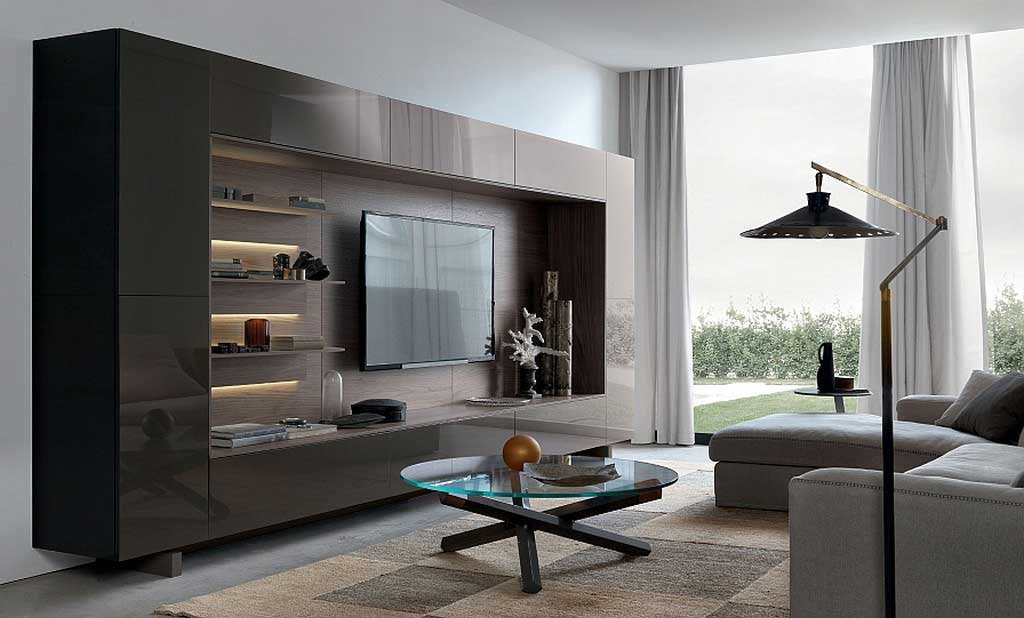 There are many displays in front of your sofa, but you can still elevate the sleek and premium look of the walls behind you. Thus, you can apply the decoration by putting cabinets to utilize as much space as you sit. If the back of your sofa still saves so much space from hanging some pieces of art, you might also want to install smaller wall cabinets for living room.
In conclusion, just take your time and use it to your best capacity to plan out the details that you want to pour out in the way you are designing your living room. It is always a great initiative to have the imagery of cabinets in your mind to save space. Wall cabinets are an excellent alternative for you to replace standing ornaments that might bulk your living room.