6 Recommendations Farmhouse Ceiling Fan with Light for Summer
|
Summer is right on the corner, and you need to update your ceiling fans before the weather gets too hot. If you've been interested in farmhouse designs for your interior, it is a perfect opportunity to explore farmhouse ceiling fan with light as options. If you want to know any further about these fans or other information for your home, read this explanation!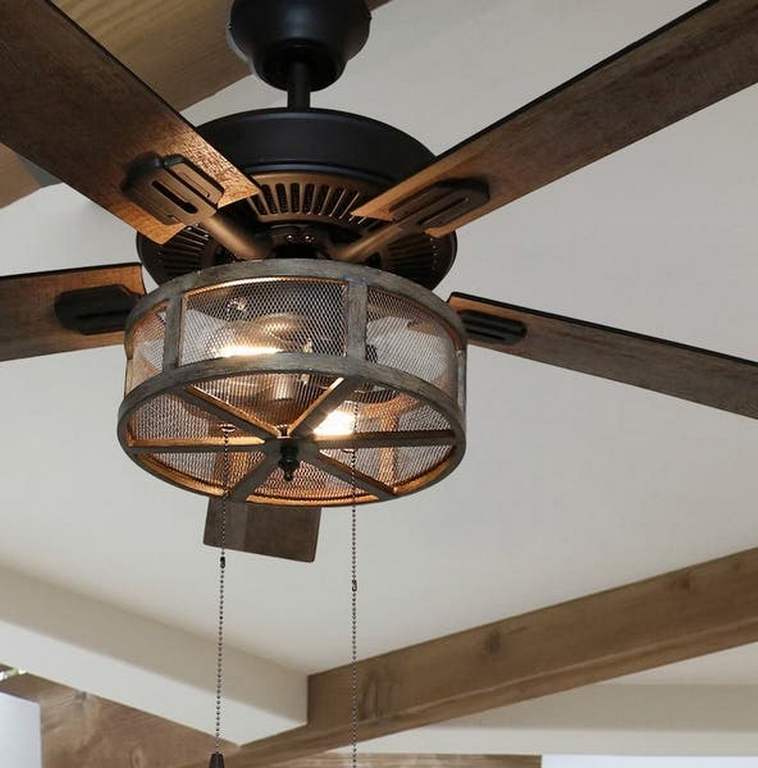 Ceiling Fan Farmhouse Design To Bring Vintage Style
Aged Beachwood Ceiling Fan with Lantern Style Light Kit
The first model you can apply in your home is an Aged Beachwood ceiling fan. Dark metal, wood finish blades, and an adorably rustic light kit creates the ceiling fan as the most suitable farmhouse design you can choose on the market! As a recommendation, it would help you if you add this fan to any room or courtyard space for that iconic farmhouse style.
Farmhouse Patio Fan with Caged Light Kit
The next option for a farmhouse ceiling fan is a patio fan. In this case, the fan is equipped with the caged light kit detail. That is why you can use this farmhouse ceiling fan with light as a homage to traditional gas lanterns, lending it a rustic charm! For an excellent result, you can choose an outdoor area to install the ceiling fan. This is especially attractive and appealing for farmhouse home design.
3-Blade Farmhouse Fan
If you want to have a unique shape of the model's fan blades, choose the 3-blade farmhouse fan. It has a natural appeal that blends well with the wood finish. The various finishes also combined well with diverse color palettes. For instance, Satin Black finish with White Walnut blades as the farmhouse ceiling fan. It will best if you choose a ceiling fan with a lighter color option.
Classic Outdoor or Indoor Ceiling Fan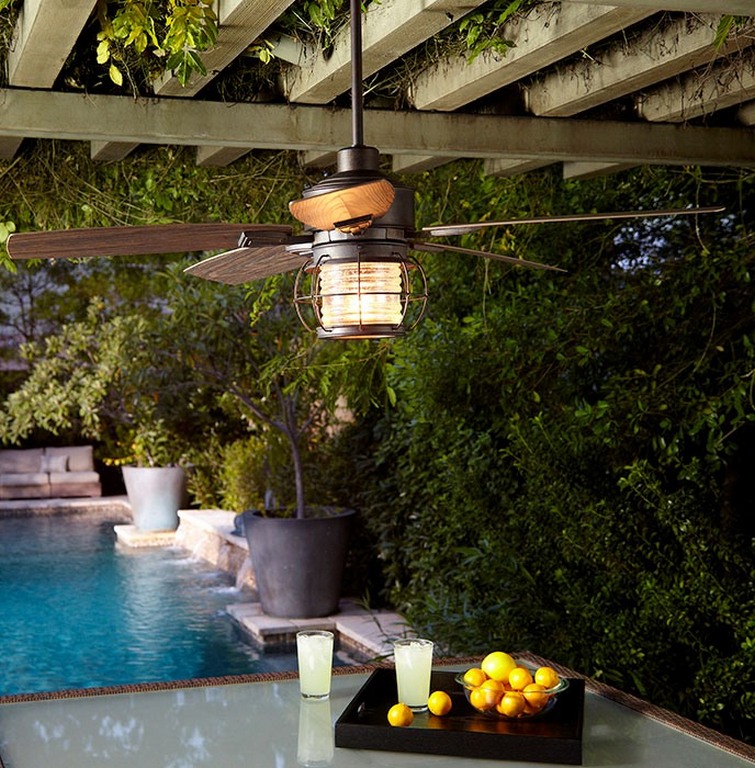 The essential finishes to the farmhouse ceiling fan are varied depending on the design. In addition, you can choose the farmhouse ceiling fan with light fixture that is available in stunning finishes. Whether you go with antique bronze (walnut blade) or forged black with toasted blades, there are numerous options for these fixtures that are sure to inspire and fit with your décor.
Hammered Glass and Aged Bronze Finish Ceiling Fan
Nothing says farmhouse is a stunning and adorable option of ceiling fan-like oiled bronze fixtures with hammered glass details. This farmhouse ceiling fan example is both an elegant and practical interior in the home, making it the perfect choice for any room. Therefore, you can select this ceiling fan to install in your farmhouse-inspired home!
56-Inch Ceiling Fan Equip with a Light Kit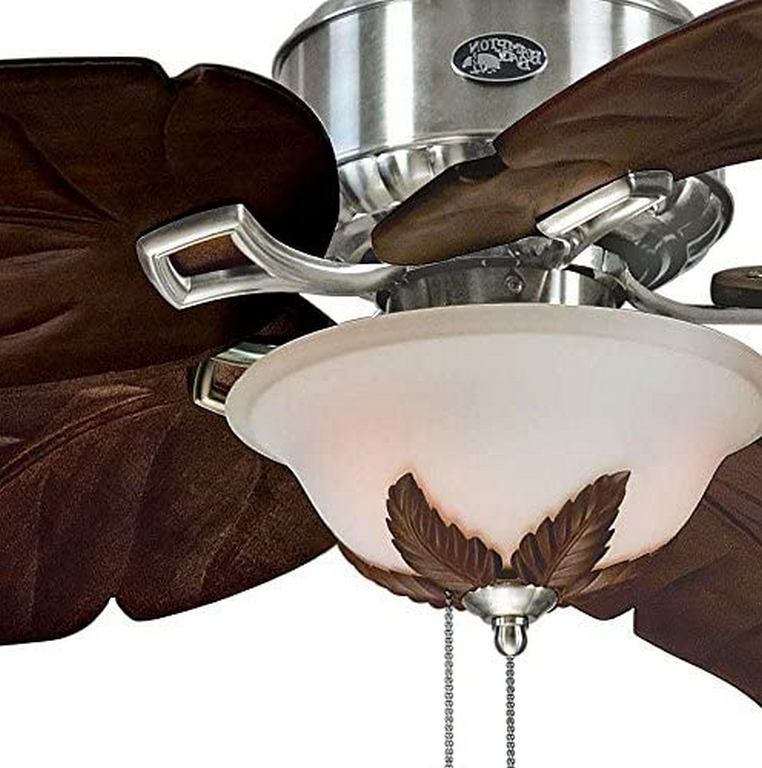 The patio ceiling fan model with light emphasizes the clean lines of the farmhouse model. It is an excellent choice for outdoors if you choose the ceiling fan with four-blade and etched ornamentation. The Courtyard will highpoint your casual style while putting importance on quality. It's a little fancy farmhouse ceiling fan with light, but not at all fussy.
All in all, there are numerous options you can pick out there for ceiling fans with farmhouse models. You can choose a clean lines model, charm design, and unique style with a light kit. With this in mind, it would be best if you install it in an indoor space. However, you can also install it in the indoor space of your home.