4 Cheap Bathroom Floor Makeover Ideas for Well-designed Look
|
If you are on a tight budget when remodeling a bathroom, you need to find ways to cut costs to make it more efficient. Many ways can be applied to make a better bathroom overall look. From simple repainting of hardwood floors to modern vinyl to porcelain tiles and so on, here's a quick overview of cheap bathroom floor makeover ideas!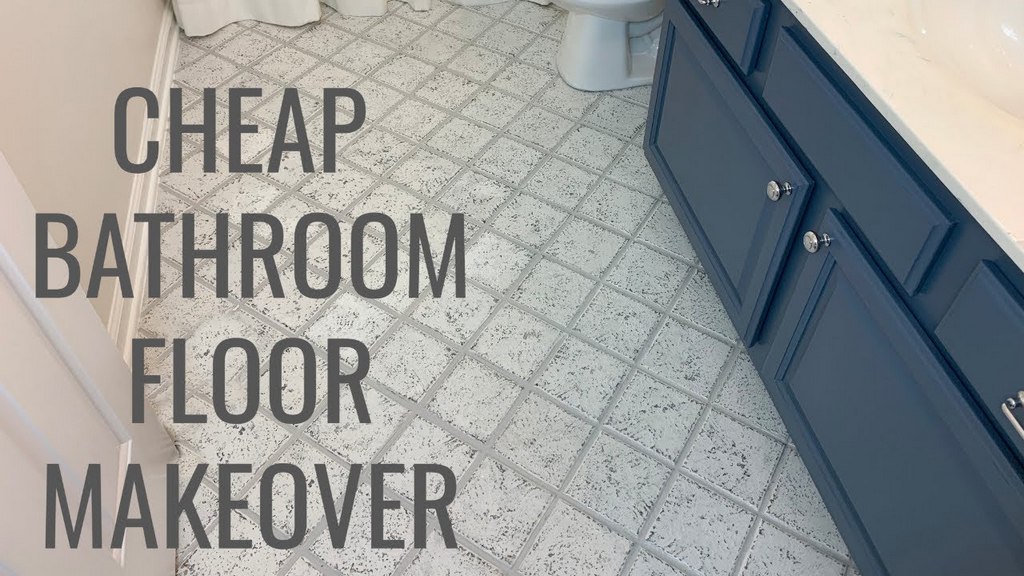 Ideas to Bathroom Floor Remodel You Should Adopt
Porcelain Tile
Porcelain tiles are an alternative item that you can choose to remodel your bathroom. This tile has several advantages when used for bathroom floors. It is because the material for porcelain tiles is made from fine clay which is burned at a very high temperature. With this in mind, porcelain has a fairly low moisture absorption rate, which is less than the 5 percent point.
For these reasons, porcelain tiles are perfect for humid bathroom environments and resist the extreme weather outdoors. Porcelain tile designs also come in numerous styles, from faux wood, fake marble, etc. So, if the stone tiles are too expensive, they can be replaced by using a cheaper material, namely porcelain tiles. It is one of the cheap bathroom floor makeover ideas you should choose.
Paint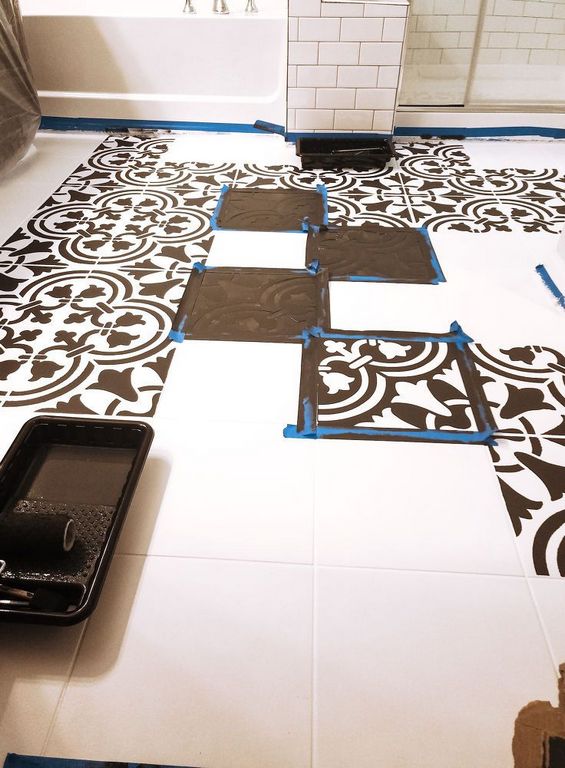 For those of you who have wooden floors in a bathroom, the simplest solution to freshen up the overall look is to paint it a new color. You can adjust the color to the bathroom design and theme that you want to apply. To use paint, you can also combine it with a touch of other colors. It creates the best appeal for the bathroom.
However, for those of you who prefer a natural look, you can add color to the white enamel with just one touch of color. This one painting will protect your wood and keep it shiny and beautiful for years to come. Do your painting without hiring a professional person to apply cheap bathroom floor makeover ideas.
Vinyl Flooring
The cutting edge of modern printing technology provides benefits for many people. It is because you can get synthetic substances like vinyl to look like all flooring materials. Vinyl sheet and crown vinyl is indeed a material that looks cheap and common in the old days. However, these days vinyl has a fine texture and print finish. For example, wood, natural stone, and other premium materials.
Add an Accent Rug
For those of you who want to have a bathroom with an elegant and beautiful impression, you should apply this one idea. You can use an accent rug in the bathroom. An average floor can be even better with this rug. Place it at the entrance to the bathroom so that it looks more charming. Plus, using a nice rug or two can make a big difference in your cheap bathroom floor makeover ideas.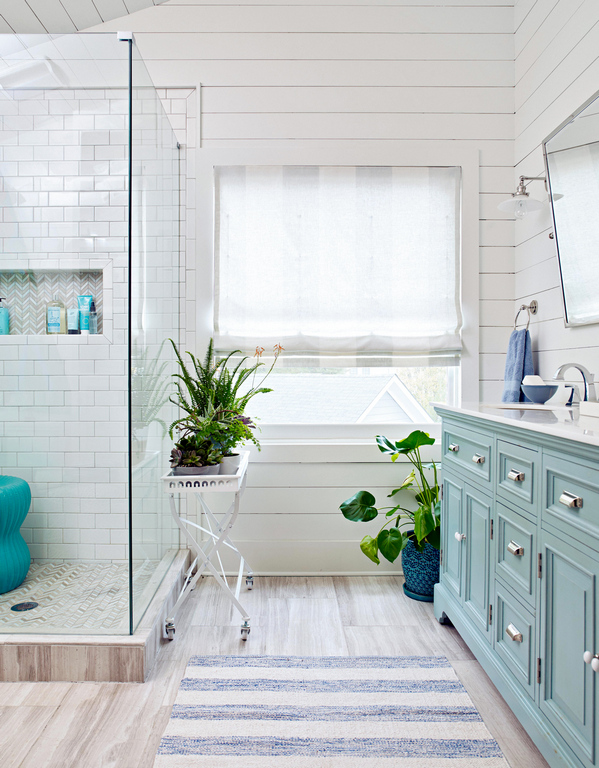 All in all, making a significant impact on the look of your bathroom can be done effectively. Besides that, you also don't need to waste a lot of your budget. Just set the paint tone of the room and repaint the entire floor. Also, you can buy complementary rugs and place them around the room, at the entrance, or tub. This method can save money and add a lot of style to space.