Buy Coffee Table Guide and Tips
|
In a living room, a coffee table is like the missing piece. It's the last piece of puzzle of living room design. It's chosen after the owner chose the seating. So, to buy coffee table, it cannot be done just like that. The table has to complement the existing furniture in a beautiful way. It has to be the one that fills the gap. A table has more functions to deliver than just being a table indeed. It comes as a piece to furnish the living room. In other words, it holds both functional and aesthetics aspects. No wonder there many things to consider when it comes to buying the perfect coffee table.
Easy to Follow Tips to Buy Coffee Table
Consider the living room space
The size of perfect coffee table is basically determined by the size of the living room. Usually, between the sofa's edge and table's edge, there has to be distance at least 18 inches. This distance is close enough to allow a person to reach for drink or put anything on the table. In the meantime, it's also far enough for him/her to stretch out legs for relaxed position. Follow this rule for perfect setting.
Suitable height
To buy coffee table, you have to consider the ideal height. It's actually the key of every coffee table. Usually, the surface has to be two inches lower than the seat. Meanwhile, 16 to 18 inches are ideal standard height for coffee table. If the couch or sofa is higher, then the table has to be higher as well. It can be at 20 to 21 inches high. This way, it will be easier for you to grab or put anything from and on the table.
Leave some space
Don't let the coffee table and sofa take all the space in the living room. There has to be ideal distance between the coffee table to media cabinet or TV stand and other furniture. Usually, it is started from 24 inches to 30 inches distance. This ideal distance will keep the living room spacious.
Kid-friendly table
To buy coffee table, consider kid friendly table first especially if you have kids. It means the table has to be in kid friendly shape like round or oval. Tables with sharp corners like rectangular are not ideal tables because they can be dangerous for the kids.
Balance the style
Balancing the style is crucial when it comes to buy coffee table. The sofa and table has to come in a beautifully balanced style for perfect setting and ambiance. For instance, the glass coffee table is perfect to be paired to solid color sofa with cushions. The ideal choice is different if what you have is slim and streamlined couch. In this case, you will need chunky wood table with solid base.
Try wood coffee table
Wood is the most common choice of material when homeowners buy coffee table. Wood always brings warmth to any room or space. You can have slim narrow table for smaller living space to keep the living room spacious. But, if you have big living room, chunkier wood table can be a great choice.
Glass or metal table
Instead of classic option with wood table, glass or metal table looks more modern and futuristic. This material can be a wonderful pair for living room that is already dominated with wood furniture. So, this material balances the style.
The right color
Color is crucial when you and other homeowners buy coffee table. Keep the color in tone with other furniture's color. Basically, you can go with any color as long as it looks great to the living room design.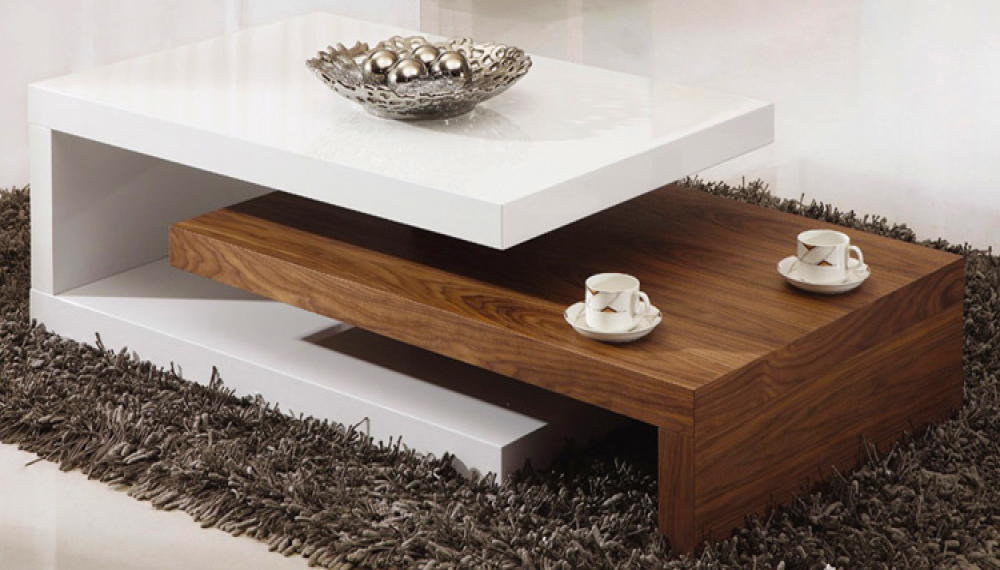 So, that is buy coffee table guide and tips. Hopefully, this article can helpful for the readers. Thank you for visit our blog. Do not forget to share this article for helpful the others readers. 🙂