5 Best Wood for Ceilings That Will Transform Your Home Appeal
|
Wooden ceilings have come a long way over time for home interiors. In addition to pine and hardwood types, there are still many choices of materials that you can choose from. The new design features moulded panels, acoustic dampening designs, cubes, and waffles to warm the house. If you plan to use this material as an option, here are the best wood for ceilings.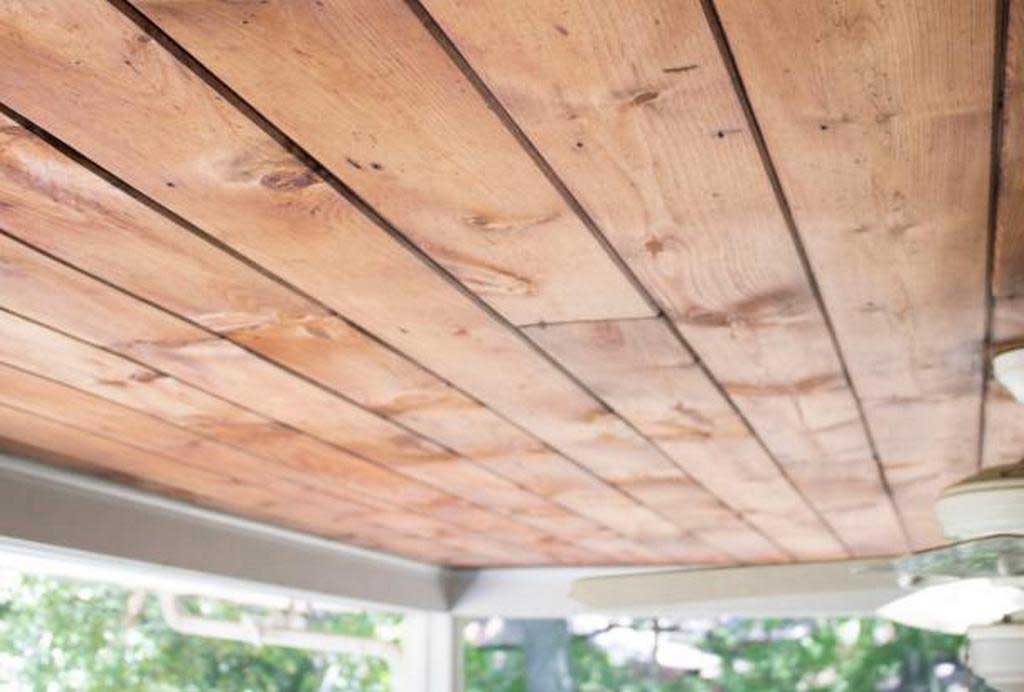 Recommended Wood Ceiling That You Can Choose
1. Softboard ceiling
In the first place, you can use this soft material because of its density. If you want to install it indoors, it is available in 10 or 12mm thickness. The smooth board ceiling is finished with laminated paper of different colours, giving it a character look. These plywood panels also have features that could be improved upon, like soft boards. To cover the joints, use a cornice or cover strip.
As the name suggests, this board has properties that tend to be soft. Although initially these materials are compacted into one material if careless, it will cause severe damage. That is why the handling of soft boards as the best wood for ceilings must be careful. If neglected, it will spoil the surface and overall appearance.
2. Plywood ceiling
This type of ceiling is made of 6mm thick plywood panels with 2.4 m x 1.2 m. There are also two types in this plywood panel- commercial and decorative. Depending on the existing interior design in your home, everything can be appropriately adjusted. To cover the joints between the plywood, use wood mouldings. When you apply a contrasting colour, it will add to the beauty.
3. Planned wooden ceiling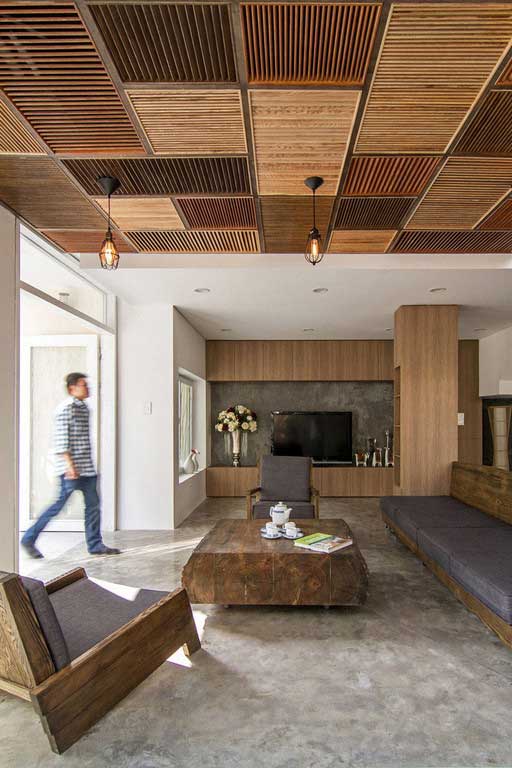 This kind of Planned wood ceiling utilizes durable hardwood as its primary material. Although this type of ceiling is a little heavy, it provides long life. Some of the best wood for ceilings of houses built in the Asian region use teak wood and rustic wood. Planned wood ceiling sizes vary and can be adjusted to your needs.
4. Hardboard ceiling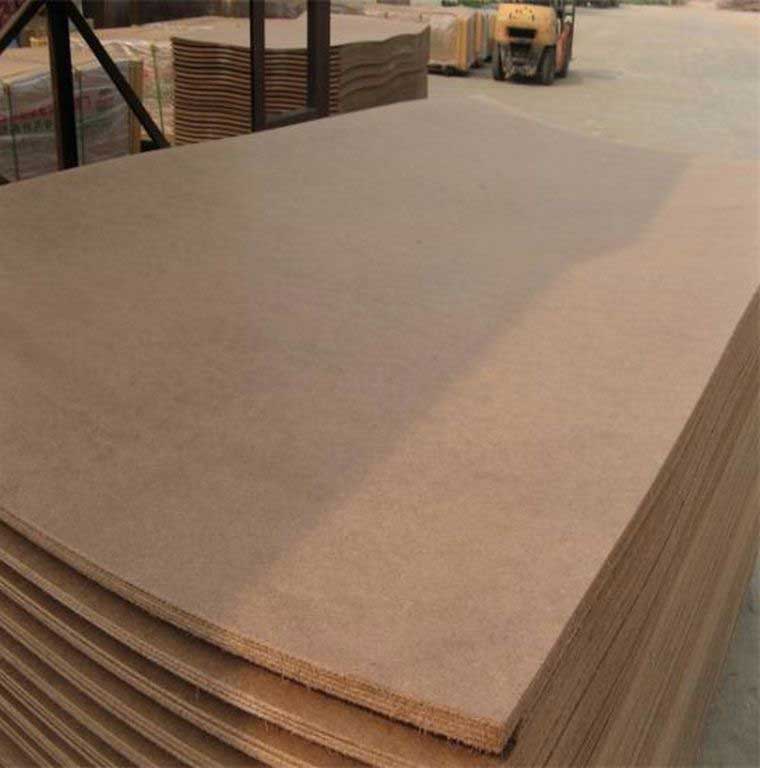 In the following sequence, you can take advantage of the type of hardboard ceiling. It has one side of fine material with high density. It can produce a smooth finish and a warm look compared to other wood panels. It is also one of the wood composite materials primarily available in 3mm and 4mm thickness. With this hardboard ceiling, you can also use it as a soundproofing panel.
5. Wood moulding ceiling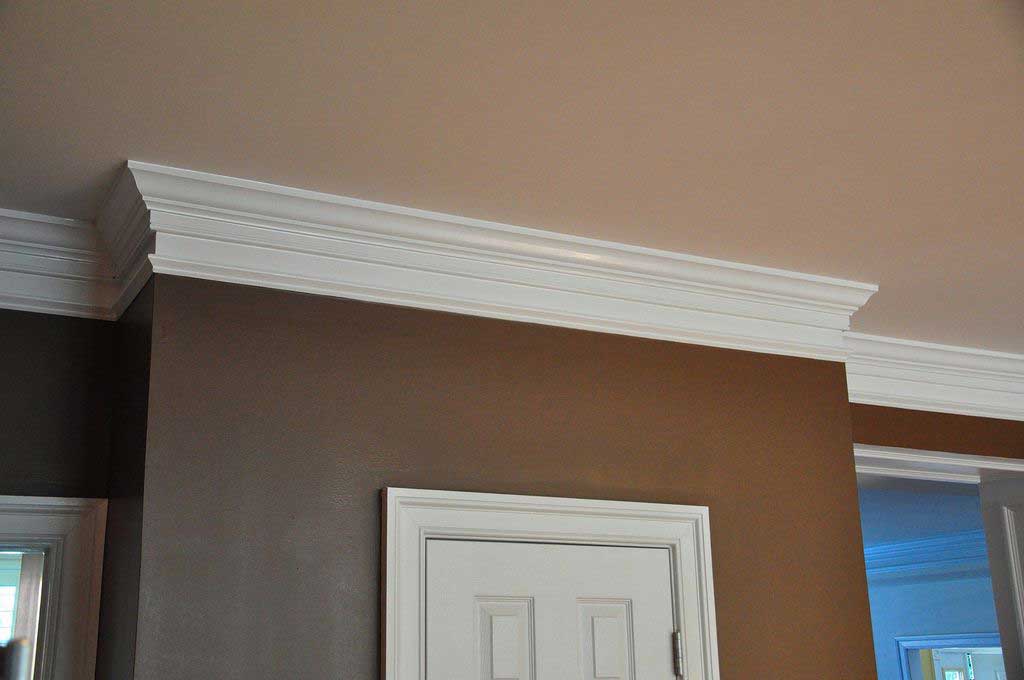 This type of wood print features a tongue and groove for a warm style. As a suggestion, it is recommended to use square joints to avoid gaps. Some people prefer a v-type joint of the best wood for ceilings for an interesting visual effect. You also don't need any cover and cornice to bring out the beautiful finish here.
Wooden ceilings are easy to install with only nails and a hammer, except for delicate materials such as soft boards that require special handling and professional personnel. If you do a DIY ceiling installation, avoid too many nails that will damage the appearance of the panel. If it's unavoidable, you'll need to apply a coat of putty and paint.