5 Narrow Side Tables to Save Space in Minimalist House
Narrow side tables are a great type of accessory to be put in nearly any space of your house area. Some houses might not be big enough for sprawling huge tables, which makes narrow tables more compact and friendly, as it is really practical and still gives you a pathway to walk. There are multiple looks for side tables that you can put in your tiny house.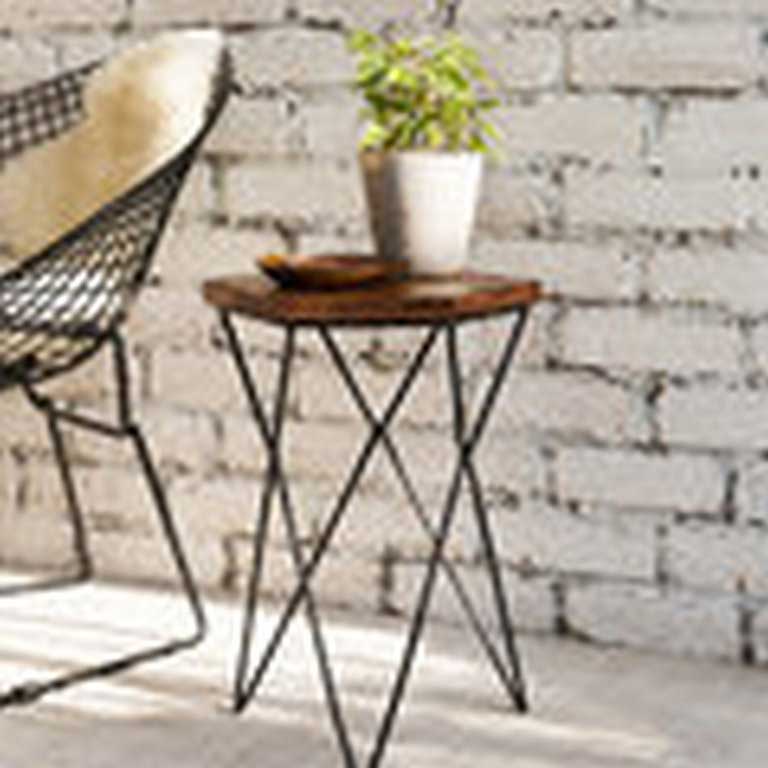 Inspirations for Side Tables to Spice Up Your House
1. Hexagon Side Table
This hexagon table is perfect for you to put your coaster and hot coffee on top of it. This hexagonal table is made out of high-quality woods, with detailed wood grains as a natural pattern. These narrow side tables are also paired with legs made out of black metal, which will enhance the minimalist and rusty aspect of the table. This side table is suitable for a coffee shop-inspired house.
2. Side Table with Book Rack
This combination is an efficient way to own both tables and storage space. This Scandinavian-style side table with a book rack is recommended to be put on the side of your living room's couches. Putting this table straight on the side of your sofa will enable you to reach all of your favorite books or magazines that you store in the book rack, so you can grab it quickly.
3. Rattan Side Table
If you are a nature lover, but you live in a house with a minimalist space, you can still trick your home into looking like natural scenery by owning this type of narrow side tables. The natural brown color coming from the rattan will enhance the vibrant and earth tone color scheme inside of your house. This table will remind you of Mother Nature without having to go outside.
4. Metal Side Table
Having a beautiful television and wall decorations is not complete enough without this elegant metal table. This table complements the looks of your living room furniture. A sleek accessory like this table that is made out of metal is topped with a mirror surface and gold legs that will make your small living room look royal and expensive. You can get this table at a low price.
5. Cement Side Table
Cement table flank might sound unexpected, but you can put your trust in this low-budget side table. It is a sculptural table that can present you with a subtle statement of art in your house without taking too much space for it. These narrow side tables made out of cement are shaped like an hourglass and actually powder-coated to make them look more sultry to the eyes of your guests.
Small, compact, but practical, the side tables, a lot of times, are overlooked. This accessory can easily add a focal point to your room as a finishing point of your interior. If you feel like your room is a bit dull, but you can't add a lot of furniture, then a side table is a perfect alternative to spice up your house while still leaving a vast area for you to walk around.
Related Posts