Home
»
Decorations
»
3 Home Inspirations For Your Home Improvements | Roy Home Design
3 Home Inspirations For Your Home Improvements | Roy Home Design
Decor Ideas For Bedroom: Multifunctional Beds
This is a good furniture solution for kid's bedrooms that has a small space. Some are merged into one, others are attached to the wall.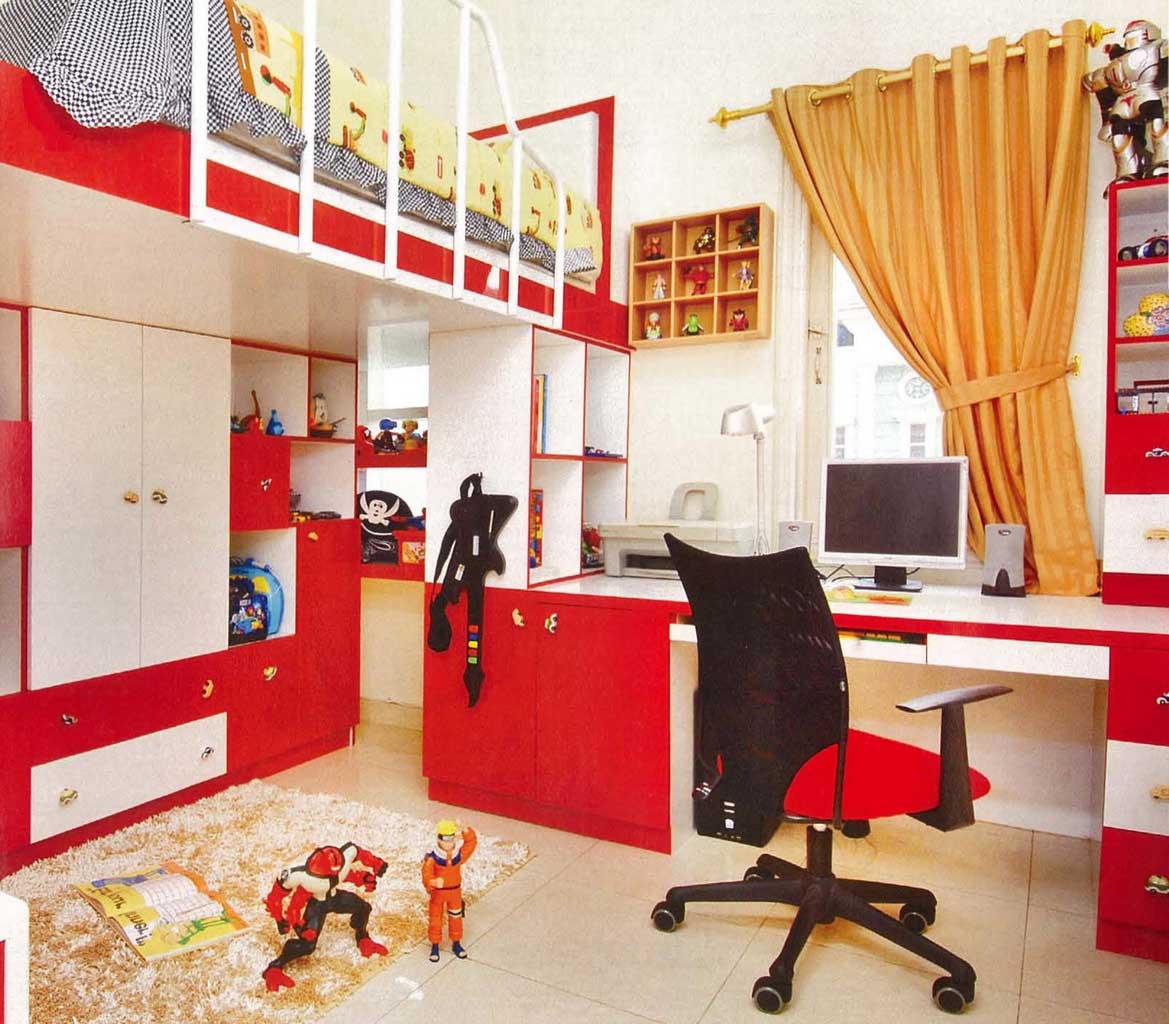 The size of this bedroom is only 8.68 m2. However, this bedroom can accommodate a lot of furniture. The bunk bed, wardrobe, study desk, and staircase drawers packed into one. All furniture in this bedroom supports all children's activities. Suitable for children's bedrooms with limited area.
Try to look once more. In this bedroom, there are two separate areas. First, the area in the middle which is used as a place to play and learn. Second, the area on the right functions as a rest area and storage area. In this way, the child's needs can be fulfilled.
The main furniture in this child's bedroom is the bunk bed. At the edge of the bed, a duco-painted railing was installed. Children are free to sleep without worrying about falling.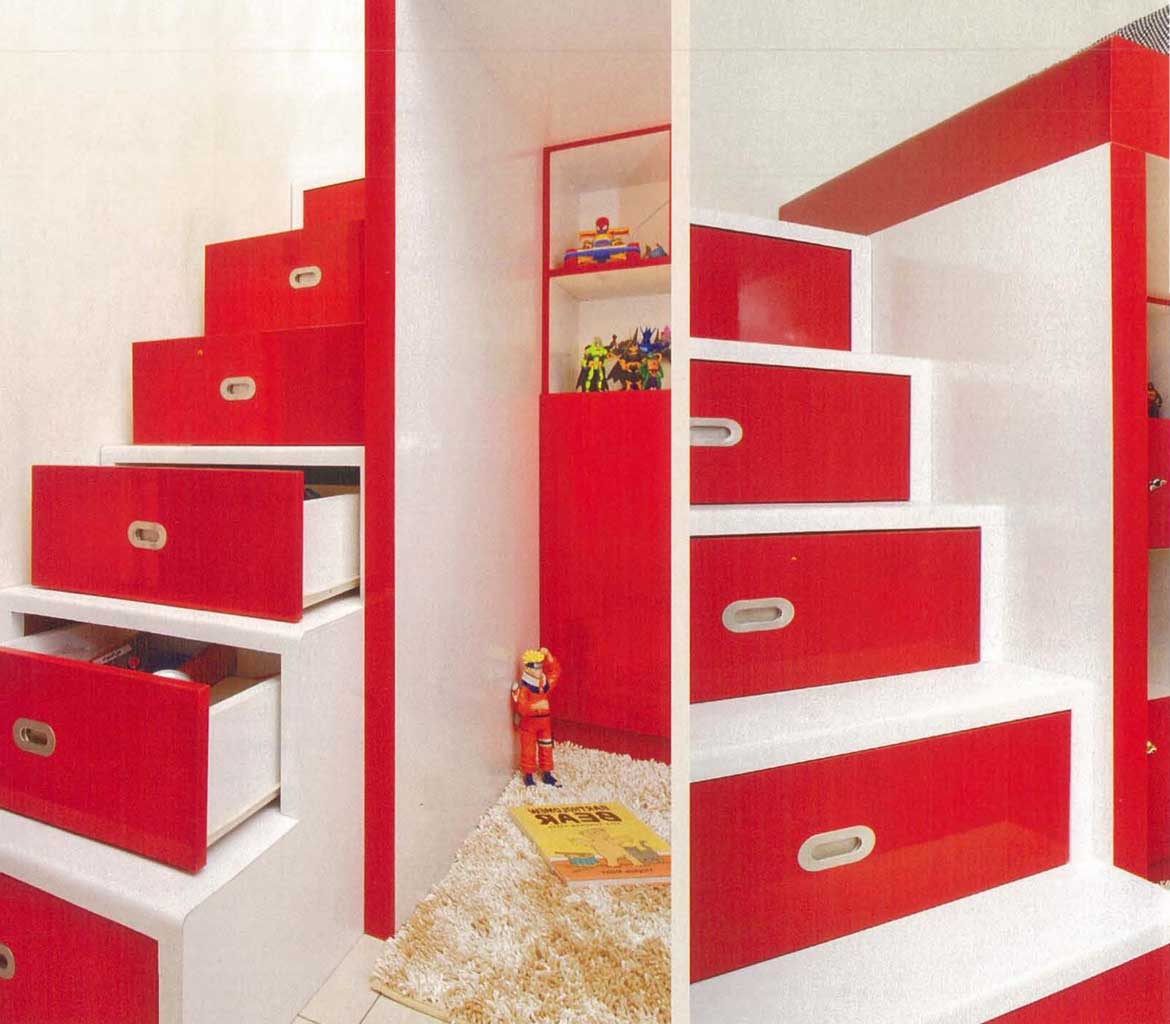 Under the bed was divided into two areas. The deep area is used as a wardrobe and display racks. And the rest is a play area plus free space for children when they want to access their wardrobe.
All furniture uses duco-painted wooden boards. Especially for the bed, there is an additional frame made of beams and arrangement of boards. This is to hold the burden of people and mattresses, as well as a strengthener for wardrobe and stairs.
Well, what seems trivial is the drawer under the stairs. Each drawer uses a built-in handle. In addition to looking more presentable, the handle is designed to make foot safe when stepping up and down on every step.
Easy Ways To Install Mirrors On The Wall
No need to bother installing a large mirror if it has the same effect as a small mirror.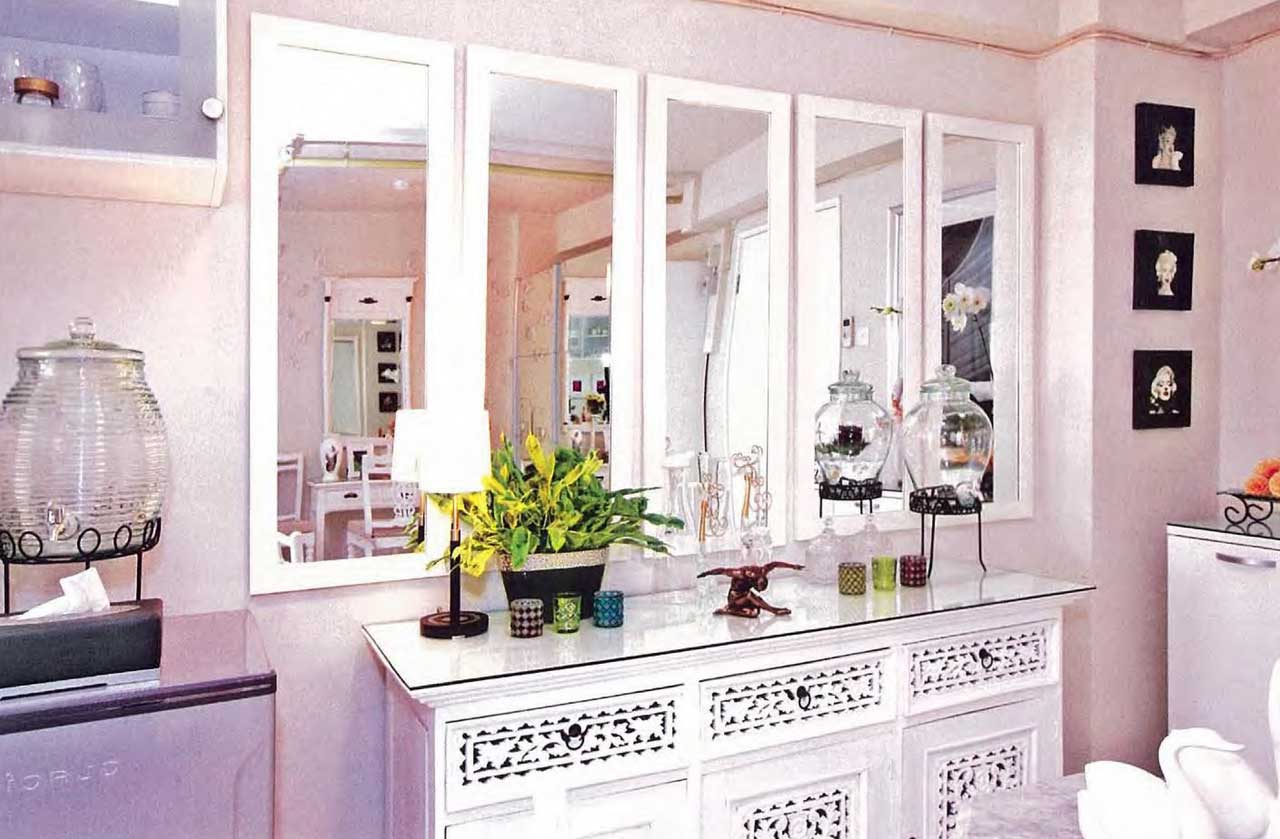 The trick for manipulating small space using a large mirror seems to have been widely known. The larger a mirror, the more powerful to make the spacious effect. However, installing a large-sized mirror is not simple. The mirror weight that is quite heavy becomes a problem.
This problem was tricked smartly by Alex, the owner of this apartment. Instead of installing a large mirror, he prefers to buy a lot of framed mirrors. Then, he attached the mirror in a lined formation. The effect is not so bad. The room feels roomy.
Alex admitted, the ease in installing was the main consideration when he wanted to add mirrors. Moreover, apartment walls are generally made of frail material that is unable to stand heavy objects. Also, "This method is much cheaper!" he said. He explained that he only bought five mirrors in a supermarket.
Remodel The Garage Into An Office
Even with a small area, the remaining area can be used as a private office that displays a modern company profile.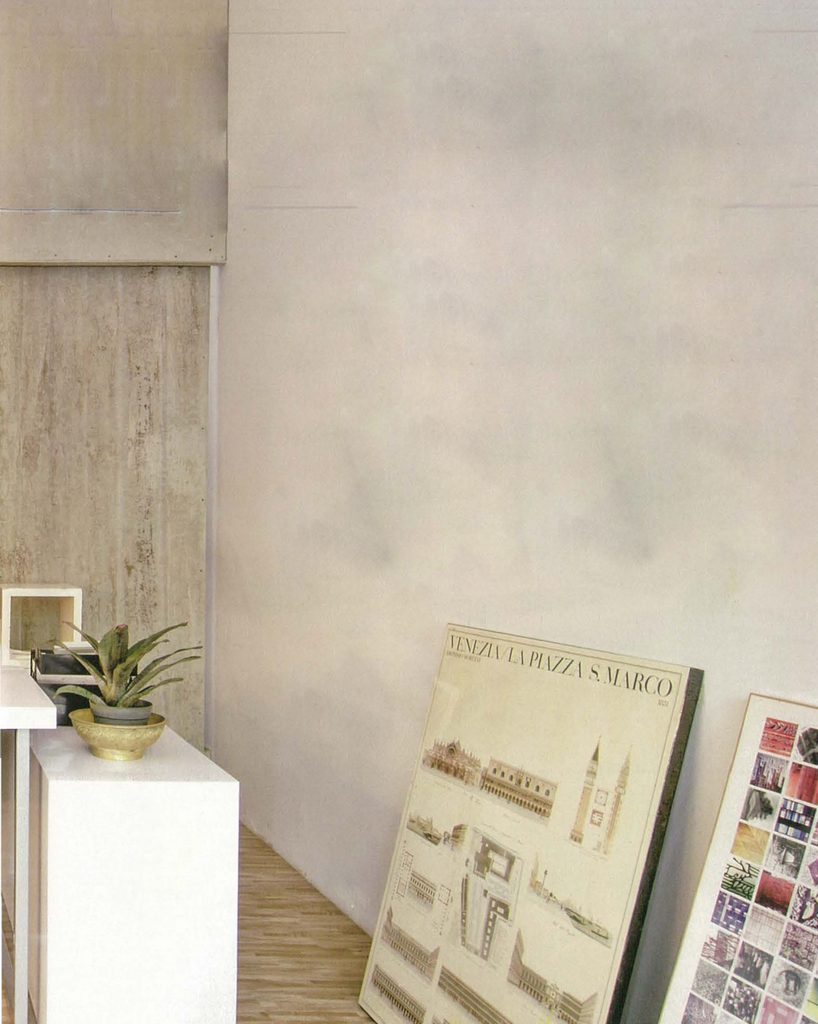 The overall appearance of this architect office displayed a modern company profile.
"Whether it's a garage, a basement, or a dorm room, every business has humble beginnings. It's not about where you start. It's where you end up."
That quote inspired Andry Robert to redesign his garage and serve as his office. He admitted, the idea of an office in a garage was actually due to the condition factors, and also because that space is not used at all.
"For your information, many companies start from the garage as a small step to grow even bigger, such as Apple, Google, Disney, Amazon, and Harley Davidson. Therefore, we expect the same thing," he said while laughing.
Furthermore, the office is designed with the concept of utilizing unused space maximally, by changing its function into a workspace for 4 people. Therefore, the office also does not use partitions because it will narrow the space. Nevertheless, Andry still considers the separation of work areas in other ways that do not make the room seem cramped.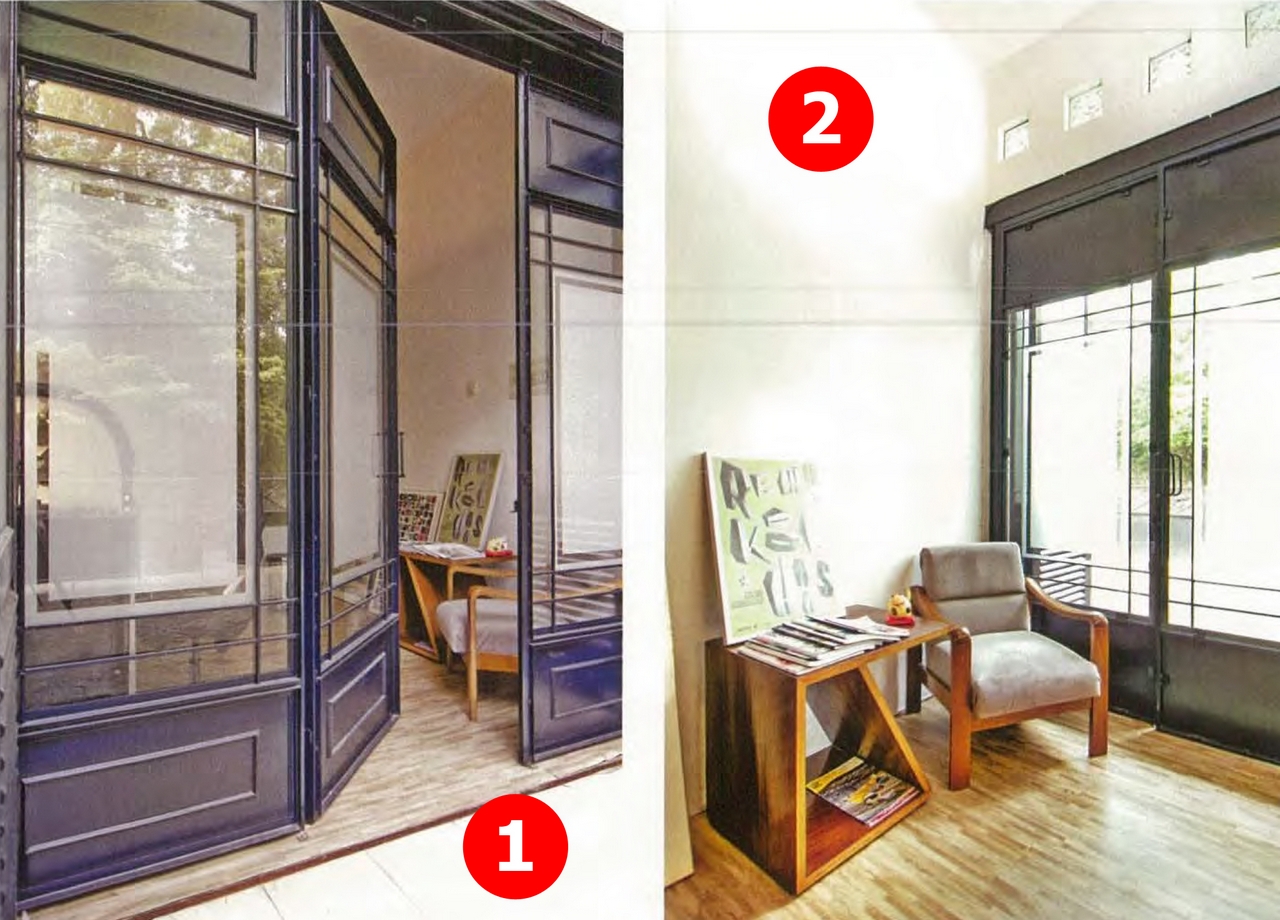 Classic nuances are also included through the main entrance.
The waiting room for clients is made minimalist, but still attractive with the furniture selection.
Andry's co-worker, his wife, sat facing the door. This means she is ready to welcome clients, as well as hiding his computer screen so it is not easily seen by others when preparing any offers or financial matters. Meanwhile, the position of Andry's desk is in the middle area, close to the drafting table, making it easier to delegate his desires and design concepts directly.
Having a small space does not necessarily make the office feel boring. Andry overcomes this issue by creating a background wall from a GRC panel (Glassfibre Reinforced Concrete). "I deliberately it unfinished, to gives the impression of concrete exposed. In the middle, it is intentionally painted black and we make a chalk art graphic as an eye-catching in this office. The partition position in the cabinet is also arranged like a brick pattern to avoid a boring impression, "said Andry.
More than that, the white color as furniture finishing makes that space does not feel visually cramped. While the base color, a dark brown on the wall is applied as the background to make the white furniture can look prominent. For lighting, the office uses a lot of inner light so that it can provide more comfort while working, as well as providing decorative elements in the room.
For storage, Andry avoids a large size, of course, because of limited space. The storage area in this office is more like a cabinet made into a mosaic box arranged like a brick. That storage was considered adequate by Andry because the number of employees in the office is only 4 people.
Overall, the mix and match colors, furniture, until storage give a different touch to the office look, the urban office design so that they can always share, think, and discuss to provide maximum results for each client.
So, if you want to secure the amazing graphics about 3 Home Inspirations For Your Home Improvements, just click save link to store these pictures to your computer. They're all set for transfer, if you like and want to obtain it, just click save logo on the web page, and it'll be directly downloaded in your PC.
Thanks for visiting royhomedesign.com, article above 3 Home Inspirations For Your Home Improvements published. Lots of people trying to find info about Home Inspirations and certainly one of them is you, is not it?
Related Posts