3 Best Couches for Small Spaces You Should Try in Your Home
|
Buying a sofa for a small living room will make you think of the most petite couch to squeeze into your house, but in the process, you don't want to decrease your comfort. Luckily, you are one of the fortunate people to find some best couches for small spaces. For this round of ideas, you will find some compact couches that will increase your comfort and style.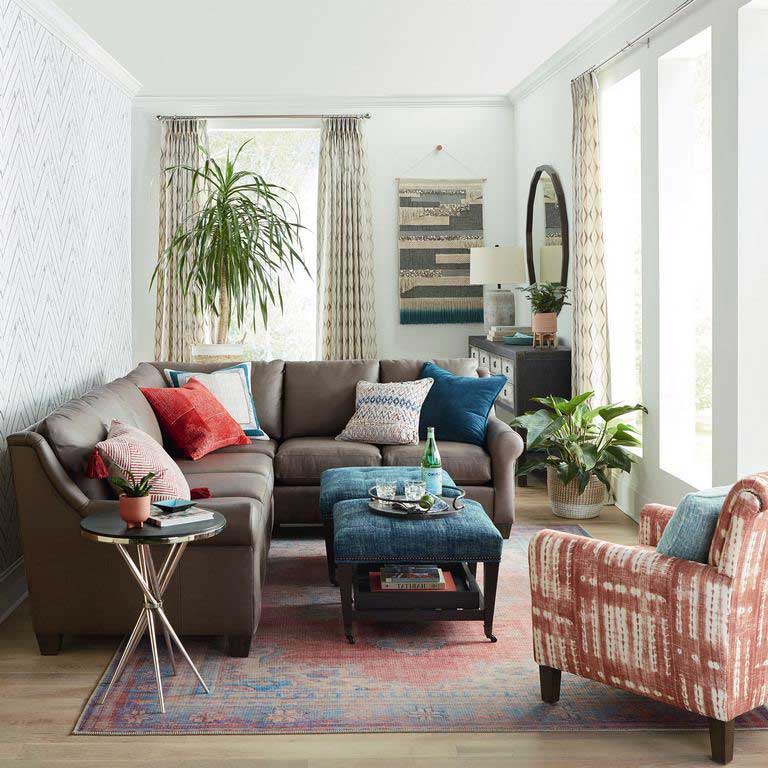 Sofa Ideas For Your Small House
1. Arch Corner Sofa
Small sofas with big statements are essential for your minimal space. This couch is completed with four legs, which makes it very easy to move. Although this is made for a small space, this sofa has enough room for four people. It has a built-in charger where you can quickly charge your electronic device to complete this couch to the maximum utility.
The efficient design of this sofa made it one of the best couches for small spaces since the arch corner sofa comes with three cushions on your purchase. Its cushions have a classic look with five different colors that can add a contemporary look to your couch. These mixes of pillows have fabric made of rich cotton that will amplify your comfort when you are lounging around.
2. Classic Velvet Couch
This sofa with a sleek design is perfect for adding the glam aspects of a small space. This couch is filled with foam and polyester, and the round arms complement the alluring look of the sofa. Its legs are brown and made of a mix of solid birch wood and high-quality plastic, making this classic velvet sofa one of the best couches for small spaces.
These legs are sturdy enough to support your body when you sit down. Although small, this sofa is intimate for gathering and just a great compliment to your coffee table. Integrating this classic velvet couch will make your space look classy, especially with the velvet materials. The surface is easy to clean, using only a damp cloth or fabric to wipe off any dirt.
3. Leather Classy Couch
Do you still want to feel cozy and look expensive in a small living room? This incredible leather couch is a low-budget but expensive-looking boxy sofa with long and sturdy eucalyptus wood legs, which are pretty unique for a sofa. These high-quality cotton and polyester under the faux-leather materials are well furnished and can guarantee extra comfort.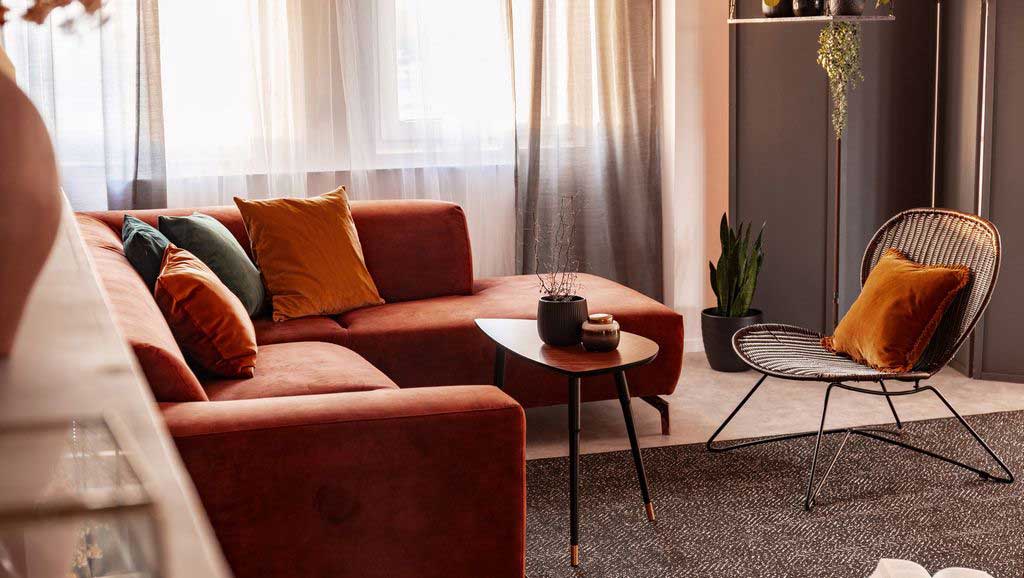 This is one of the best couches for small spaces because this couch is very durable, can hold a total of 340 kilograms in terms of weight, and It comes with extra faux-leather cushions too. Made out of complete man made materials, every aspect of the sofa is 100% vegan and free off animal testing, so you do not need to worry of animal cruelty.
To sum it all up, a perfect and clever choice of sofa can lessen the feeling of a cramped up living room. Especially the type of couches that include extra devices for charging or storage turns your small living room into a cozy space with these five ideas. Once you know how to turn your living room using these inspirations, you can finally make a space for yourself and your family.