5 Stylish Round Acrylic Coffee Table for Perfect Living Room Appeal
|
If you want to display a minimalist and straightforward impression in the living room, you can use a coffee table. To make it look ideal, use acrylic as a material for modern furniture. You will get the appearance of a minimalist coffee table with a see-through design. With that in mind, you need to choose many of the best round acrylic coffee table, such as the following review.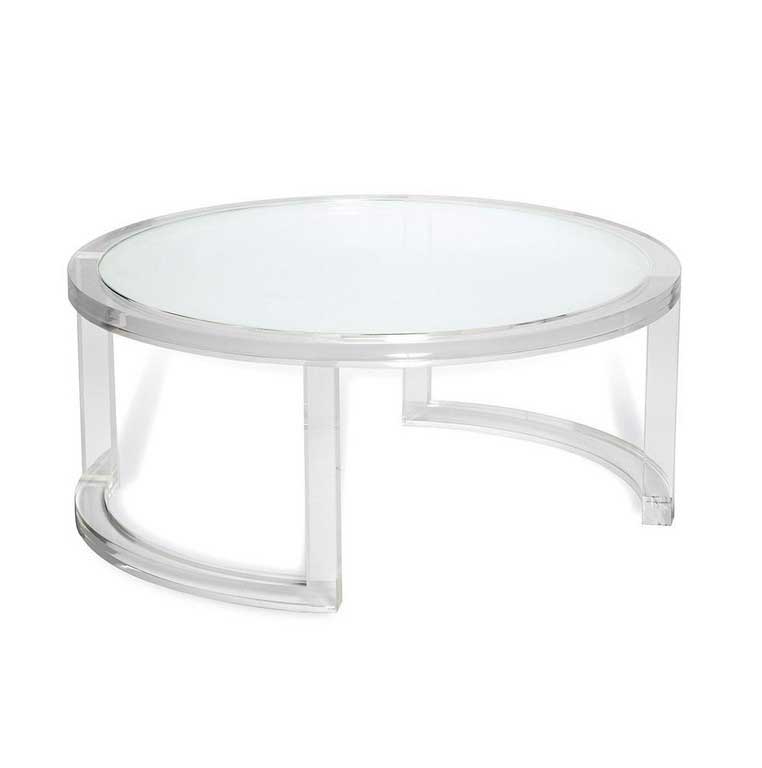 Best Coffee Table Made from Acrylic Material
1. Lago Acrylic Coffee Table
The table features a thick acrylic top and a cylindrical metal base. Overall, this table has a minimalist style with modern decor suitable for contemporary homes. Acrylic furniture is striking to add a stylish element to the space while looking simple. With a sturdy stainless steel base, the table is the perfect way to make things appear to float off the floor in the living room.
When viewed in detail, the cylinder base piece is made of polished stainless steel to be used for years to come. The whole top is made of high-quality transparent acrylic material. Meanwhile, a plastic leveler at the bottom of the base protects the floor from scratches and stabilizes the table. Avoid abrasive materials when cleaning this round acrylic coffee table to make it last longer.
2. Soho Round Coffee Table
This clear acrylic furniture has the near-perfect ability to give off an almost imperceptible minimalist feel. With a sturdy plate construction, the Soho round coffee table is modern and perfectly fits with rustic wood furniture. Not only that, but cold metal to leather is also ideal for use as one of the pieces of furniture in the living room.
3. Floating Wooden Edge Coffee Table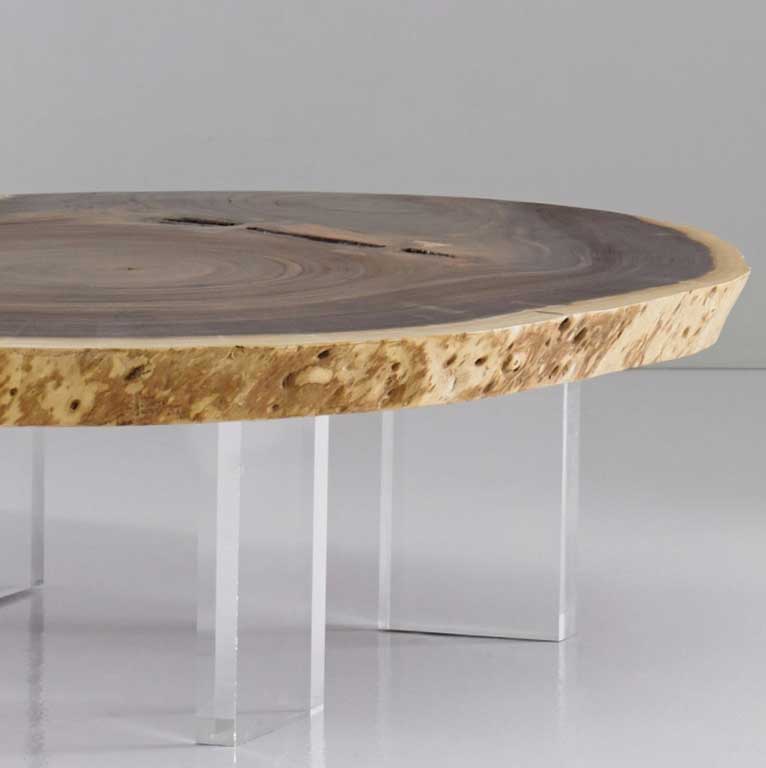 You can get the appearance of a coffee table that seems to float with this table. Floating on a polished clear acrylic pole, this coffee table can lift large slabs of sturdy wood such as acacia. The details in the wood give a warm feel of nature's creation on this round acrylic coffee table. You can see the grooves and natural touch of the burl and the dark-to-light sap line.
In addition, the craftsmen added a butterfly inlay which helps support stability. After that, the wood design is finished with fine sanding and satin varnish. Don't worry about the acrylic legs of this coffee table, and these spans are mounted on a thick rectangular portion of cast clear acrylic.
4. Glass Coffee Table With Shelf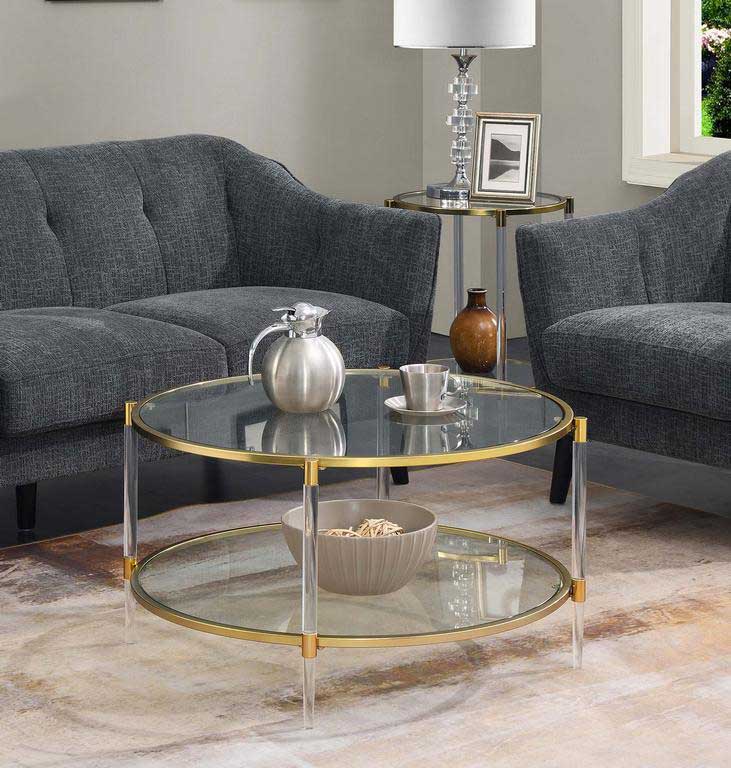 If you have furniture with warm nuances – wood and velvet, you can balance it with a minimalist coffee table as the additional element in your house. One of the suitable elements is a coffee table with shelves underneath. You can store magazines and art supplies on the shelves without bending over.
5. Illusion Table Coffee Table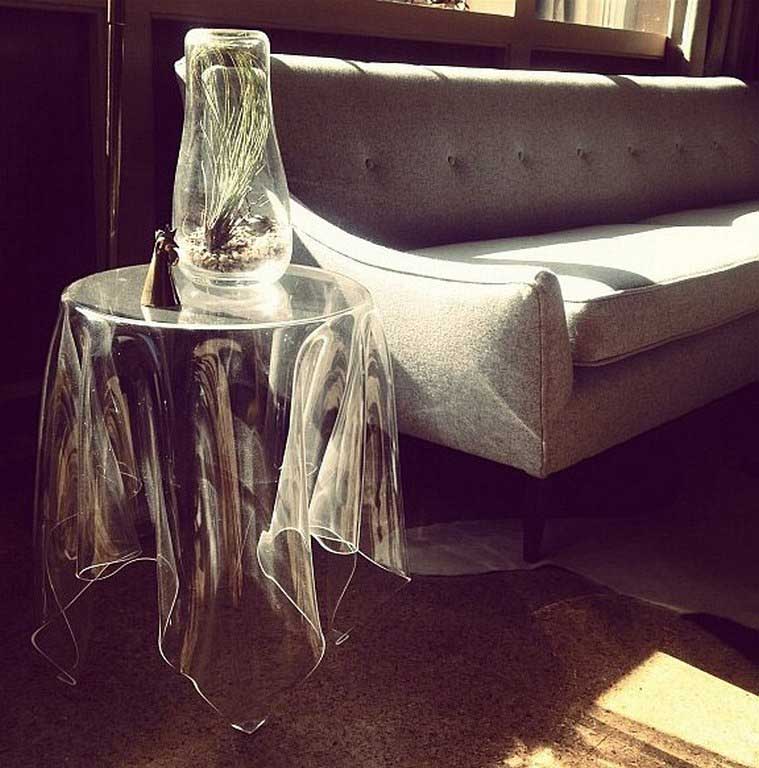 This acrylic table has a ghost-like appearance due to its unique design. If you want something different for the round acrylic coffee table in the living room, this is the ideal choice to buy. Interior design enthusiasts are more interested in unique furniture to show a space that stands out and is perfect at the same time.
All in all, there are many opportunities that you can take to implement a minimalist living room. This can be done by buying a coffee table with acrylic material. In addition, this coffee table is very suitable to be applied in a minimalist home because of the invisible impression. As a result, you can display a contemporary residential concept that is truly stunning.