How to Style Black Acrylic Coffee Table in Your Living Area
|
The bold black furniture can transform any room into something modern and sophisticated. In this case, the black furniture will be a black acrylic coffee table. However, a black table can come across as gothic, dominating, or even frigid if you style it in the wrong way. Therefore, here are some ideas on how to decorate your living room with a black table.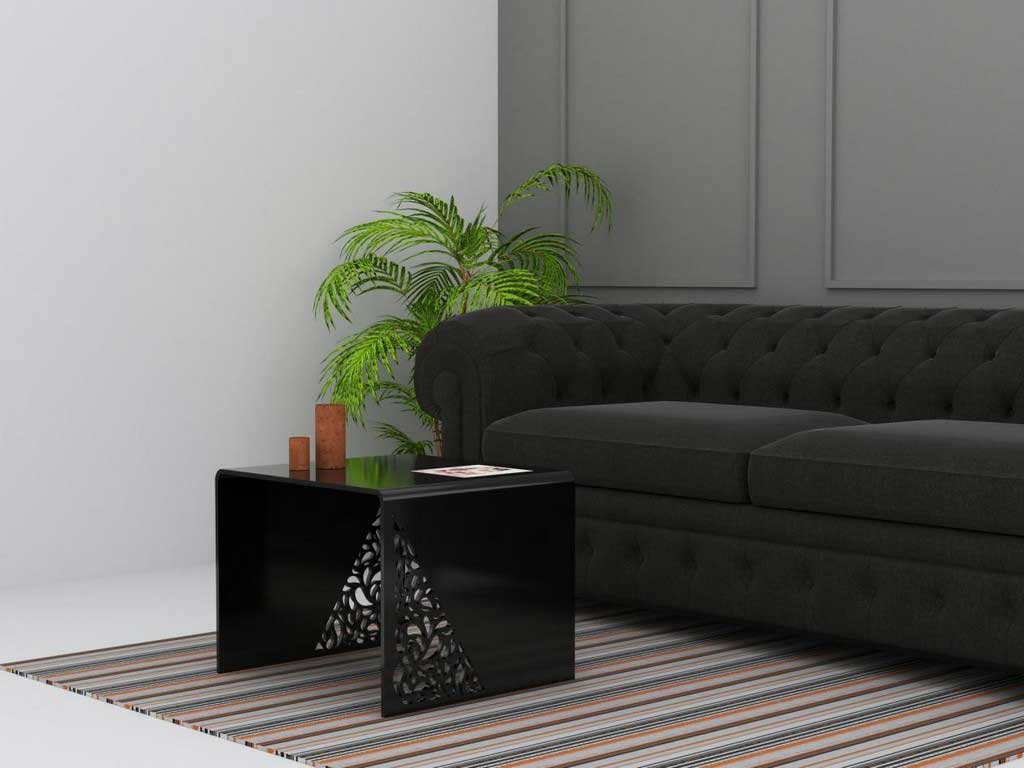 Black And Black To Create An Elegant And Classic Look For Your Spacious Area
Dark furniture can be an excellent choice when you have a vast, spacious room that seems too enormous to be pleasant. It helps to reduce the size of the room, making it more modest and appealing. Furniture in darker tones, on the other hand, may appear to shrink a tiny space even more, making it feel suffocating or overcrowded.
For a truly luxurious and lush effect on your spacious space, you can complement a black acrylic coffee table with a big black sofa. Soften and balance the look with white or neutral tints in the flooring and ceiling. Reflective items, such as mirrors and lighting, assist to lighten up this heavyweight option by providing more light and space.
Match The Dark Table With A Contrast Bold Color
The contrast of black furniture with vibrant pops of color lends a burst of excitement to your interior. You can consider using a brilliant tone of red, yellow, or pink for cushions, other upholstery, and carpets. But the trick is not to go too strong on that. You still need to add a neutral color on the walls or a bright white ceiling to balance things out.
The splash of vibrant color works to even out your black acrylic coffee table. You can create a scenic area by contrasting your dark table with shining silver china, bold wall art, and vibrant pink or orange flower arrangements. It's a good combination if you're working with a small to medium sized space to make it look more spacious.
Install Some Neutrals Color To Have a Soft Atmosphere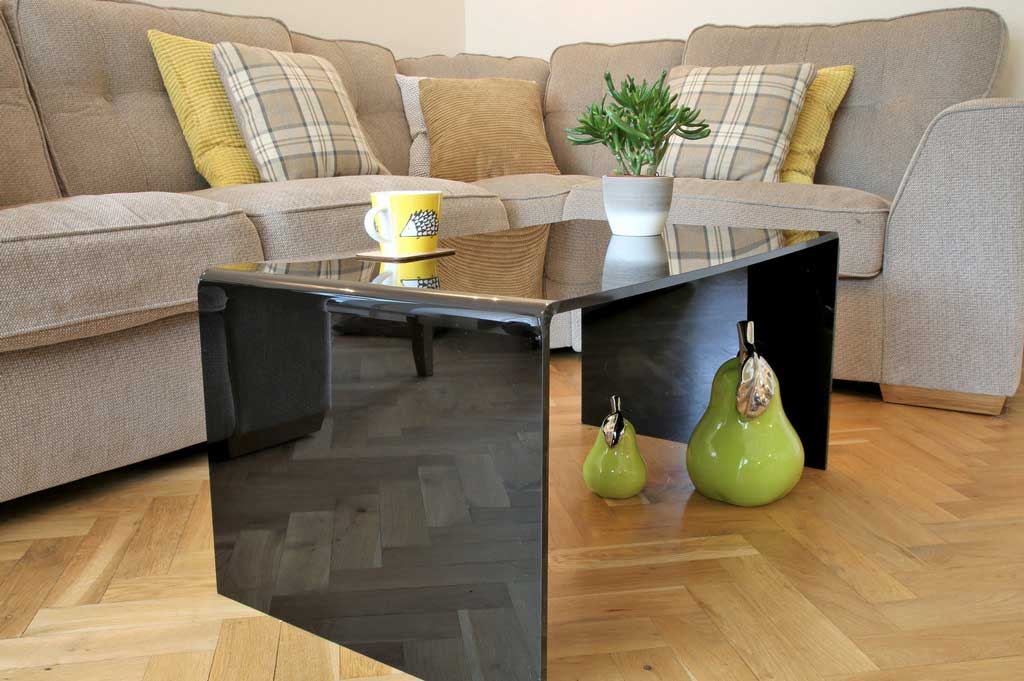 A black desk combined with neutral tones can soften the surroundings. You can put some plants in the space and place the table with natural light to provide warmth. When you want to create a fashionable and comfortable style, pairing darker items with neutral walls and furnishings works particularly well in a living room.
The other hue that can soften while also giving a romantic touch to the room is pastel colors. A black acrylic coffee table and pastel color is a fantastic color scheme for a room since it can transform into an intimate and serene place to relax. An example of this look is pairing a black table with pastel walls and the softest hue of cushion pillow.
Properly styling a dark glass table can create a sleek, sophisticated, and welcoming atmosphere. There are three ideas that you can apply to achieve that look. First, you can mix a neutral color to match the black furniture. The other ideas are to match the dark table with a black couch for a modest look or combine the black desk with contrasting surroundings.