Finding Out 4 Reasons Why You Should Consider An Oval Acrylic Coffee Table
|
An oval table is a popular option if you're looking for curves of a round desk, but with a bigger and lengthier surface. It is available in a wide range of types, including acrylic. Oval acrylic coffee table will give the room a sleek appearance to your table. Besides that, check out four other valid reasons why this specific coffee table is a good pick for you.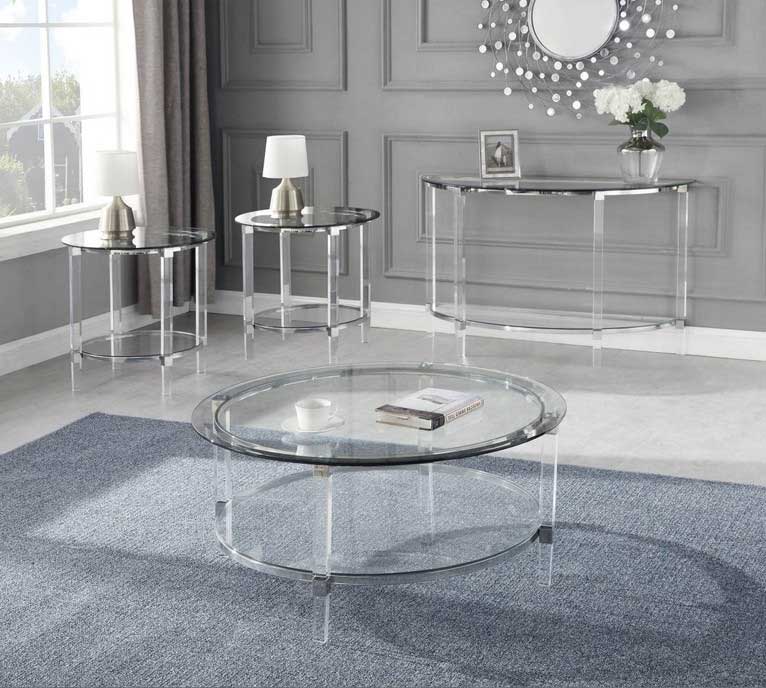 Several Significant Benefits From Owning An Oval Shape Table In Your Home
1. It's Easy And Simple To Maintain
Spills are easily cleaned because glass does not collect or accumulate bacteria or liquids. Some homeowners are concerned that stains and fingerprints will show through the surface, but acrylic counters make it easier to spot and remove messes with only a swipe of a gentle washcloth and mild soap and water.
If you have children, do not worry that the delicate acrylic piece won't be able to withstand the messiest children because the oval acrylic coffee table has a thick and sturdy aspect. Moreover, use placemats for beverages to avoid scratches. It's never a good idea to drag items over the surface, as it causes scratches to the surface.
2. It Gives An Airy And Light Atmosphere To The Room
The most significant reason people select a table with acrylic material is it fits in nicely with modern living, especially in small areas like n congested urban areas, where people are increasingly living in compact flats rather than single family homes with large lots. The reason for that is because acrylic reflects light. It is an excellent space saving option for tiny rooms.
The sense of considerably larger space in a small room by giving it a light and airy appearance is the oval acrylic coffee table's transparency quality. The most typical materials for coffee tables are wood or metal, but their weight, build, and color may easily overwhelm a tiny room. The use of glass surfaces on your dinner table will make your home feel more open and airy.
3. The Versatility Aspect Of An Oval Transparent Desk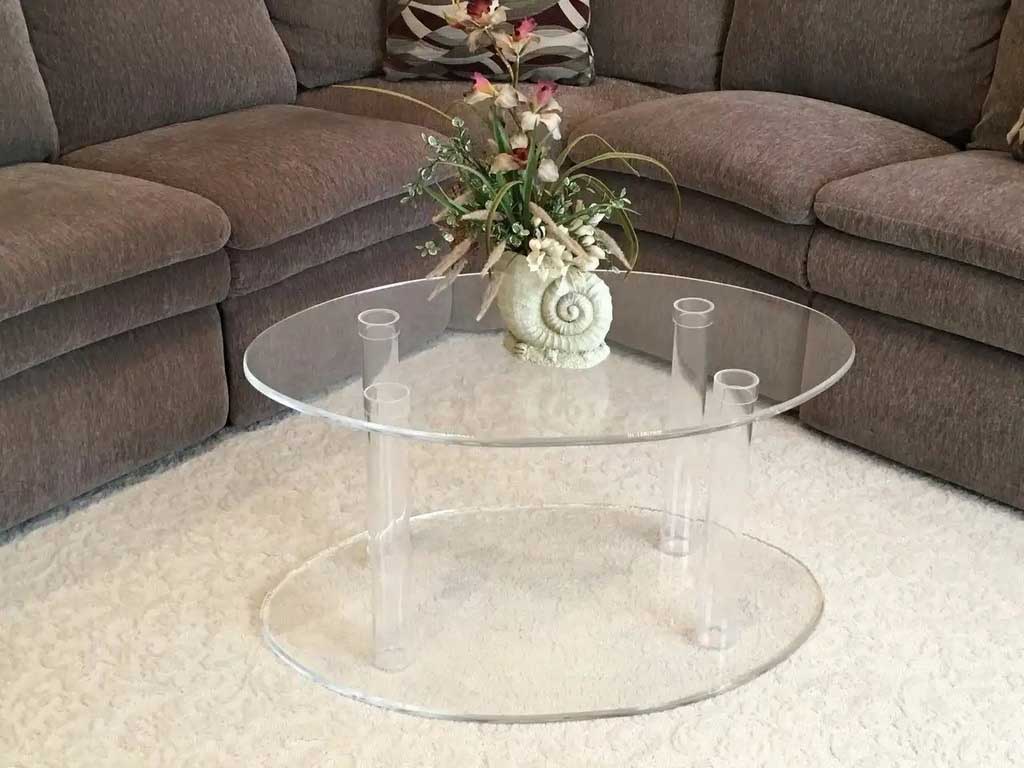 An acrylic countertop can be pretty adaptable. It allows you to transform your area into whatever you choose. Because acrylic or glass is translucent and without a clear style definition, it can easily be combined with any decoration style, color scheme, or personal preference. With the right accessories, you may make it futuristic, contemporary, modern, retro, bohemian, or eclectic.
4. It Has A Variety Of Designs To Offer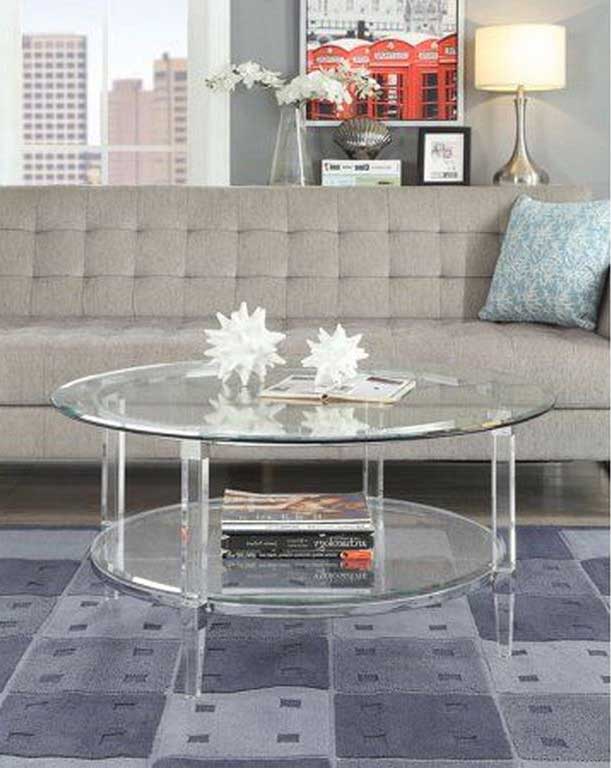 An oval acrylic coffee table comes in different designs, but there are two designs that you may want to look further. The first one is an entirely transparent surface and legs table that will add a sense of coziness and warmth to the room. The other one is a translucent table with gold details that give the piece a chic and high end accent.
The four reasons indicate that an acrylic table is a fantastic choice for a small space because it will make the room feel open and airy. Aside from that, it is also a very versatile and low maintenance piece. It comes in a variety of designs from which you can choose based on your personal preferences.