Everything You Need To Know About Bedroom Curtain Ideas
|
In terms of determining the correct way to decorate your bedroom, there are a few available things like the bed, side table, and lamps. All of this furniture does make your bedroom a focal point, although there is an effortless way to make your room even more complete: through the curtains of course! Thankfully, there are endless bedroom curtain ideas you can try down below.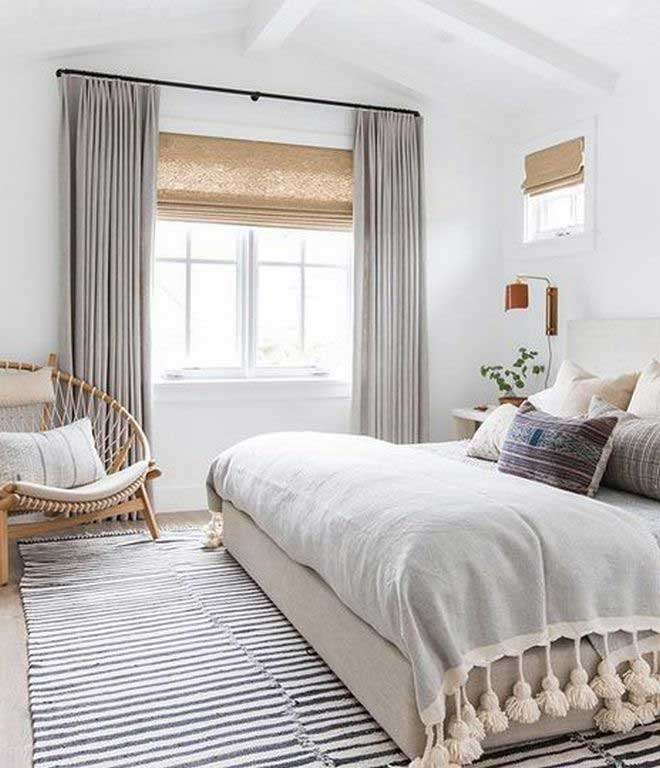 Pick a stylish curtain heading for a fun look in your bedroom
In window dressing, you need to ditch the boring one-color curtain heading and try a more stylish and contrasting style. In a room full of neutral colors like beige and gray, you can tone it up a level by hanging a black curtain heading. It will give you a balanced appearance since it will establish a monochrome look, but with more than one tone appearing in the color palette.
Blackout curtains for a comfortable sleep
Your bedroom is understandably the perfect place for leisure and nap time without other people bothering you. Blackout curtains are surely the best bedroom curtain ideas to achieve a night of peaceful sleep. The main purpose of a curtain is to block the light or outside view. Blackout linen will help you to keep warm in winter and to limit the visibility of your bedroom to sustain privacy.
Be brave and make your curtains long and flowy
To make your room appear more dramatic, you can elongate your window by hanging long curtains. When you make the curtains drop close to the floor, you can give extra height to your window. It is especially the ultimate trick for a bedroom with short windows. If you measure the top of your ceiling down to the ground with no gap, you will receive a phenomenal and theatrical curtain look.
Patterned curtain to polish a room with a simple appearance
These bedroom curtain ideas will help you boost your bedroom look. Patterns on your curtain are one of the easiest ways to achieve a sophisticated style. No need to worry if you think the bed sheets are dull or the wall color is too boring, this tip will guarantee you a lively room. Keep the rest of the room simple while you borrow one accent color from your bed to determine the patterns.
Hold the curtains using decorative and modern style tie-backs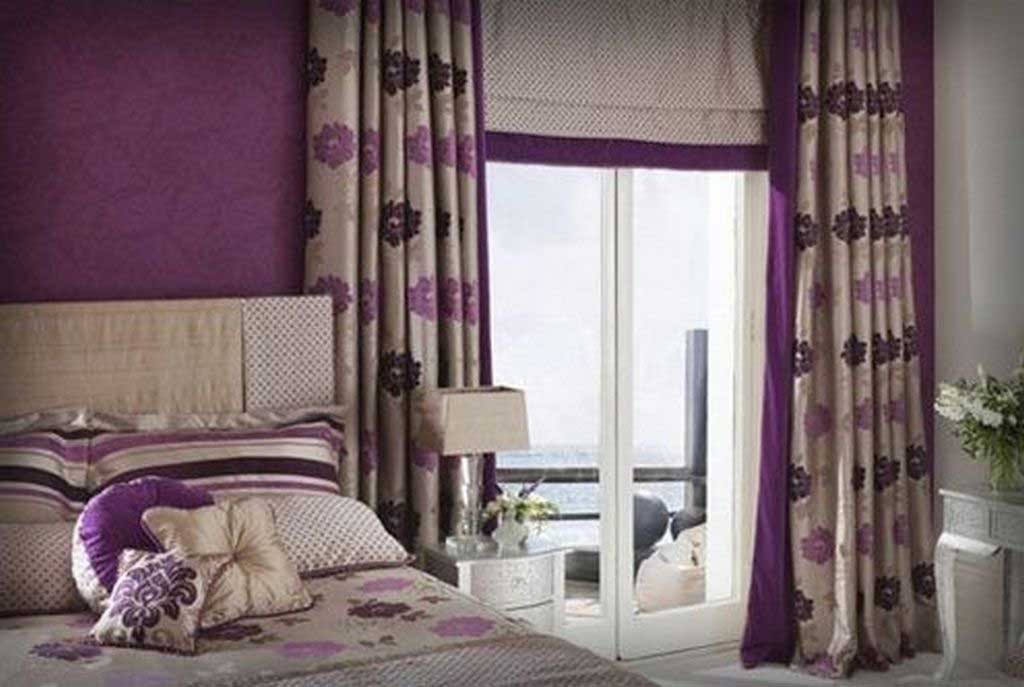 Tie-backs are the top choice when it comes to upgrading an existing curtain. You already have the curtains hung, now you need to define which alternatives for tie-backs do you desire? There are multiple bedroom curtain ideas for tie-back like the classic fabric tie-backs, or the fancy type made out of pearls. Swap the fabric tie-back using more modern styles like leather or rope to modernize your room.
Being in your bedroom should be a refreshing and comfortable experience for you. Especially after a long day of work and during your leisure time. Achieving that requires you to choose the correct alternatives for bedroom curtains. Determine what functions you want to accomplish from your choice of curtains from the bunch of these curtain ideas above.