Home
»
Decorations
»
Find Out Excellent Door Covers for Christmas Ideas to Transform Your Home Appeal | Roy Home Design
Find Out Excellent Door Covers for Christmas Ideas to Transform Your Home Appeal | Roy Home Design
|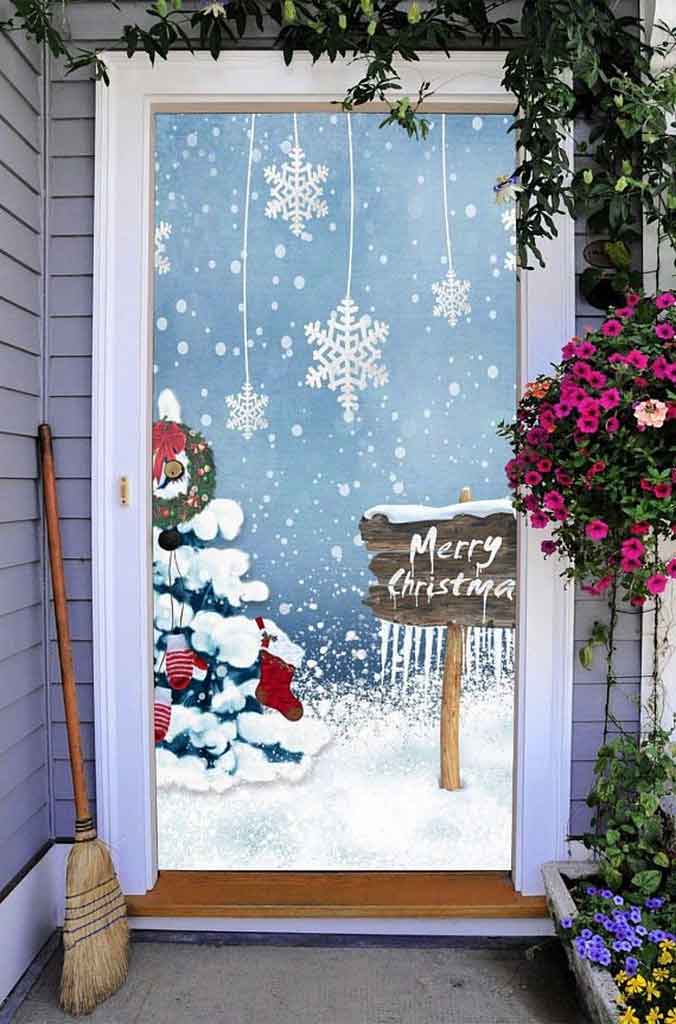 When it comes to holiday entertainment, your guest deserves a warm welcome for Christmas celebration. So where do you begin? The excellent way to start is with outstanding decoration door covers for Christmas. There are numerous ideas that can bring on the holiday cheer. In case you are interested in making this decoration, check out this idea.
The Excellent Door Cover Ideas That You Should Try
Rustic Design with Natural Elements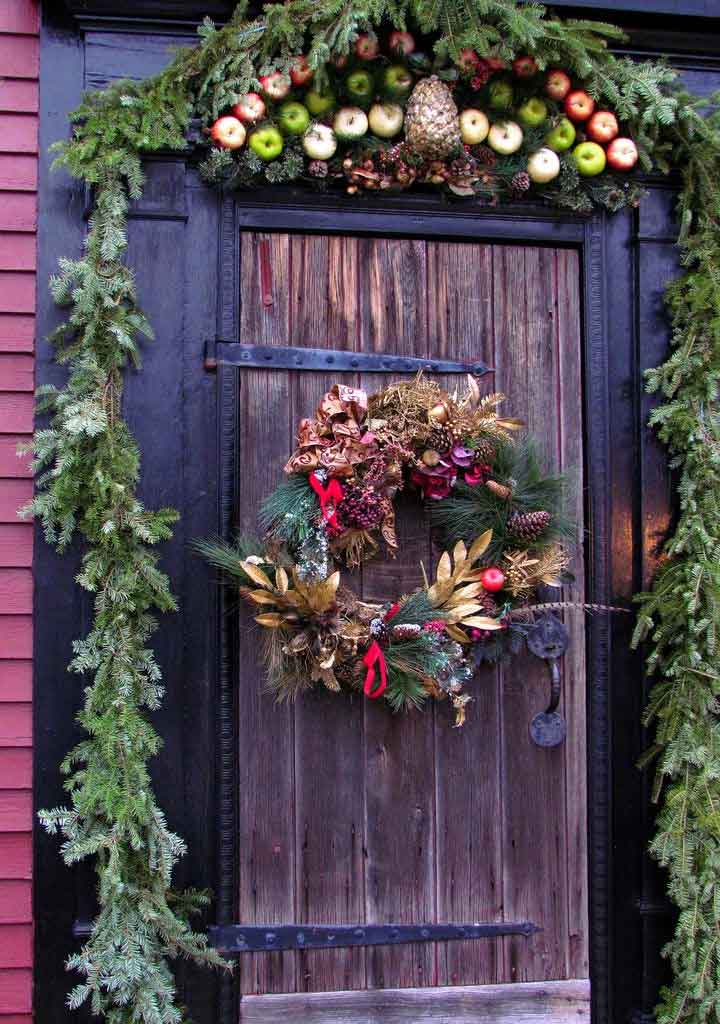 The excellent idea that you can adopt is using green leaves or green artificial to make door decoration. If you choose green leaves, you can use Magnolia. These beautiful greenery works well with natural swag. Then, you can add dried oranges and pine cones to give a little color and texture. Combining burlap ribbon bundles the bunch can give the final touch.
Old-Fashioned Garland Decoration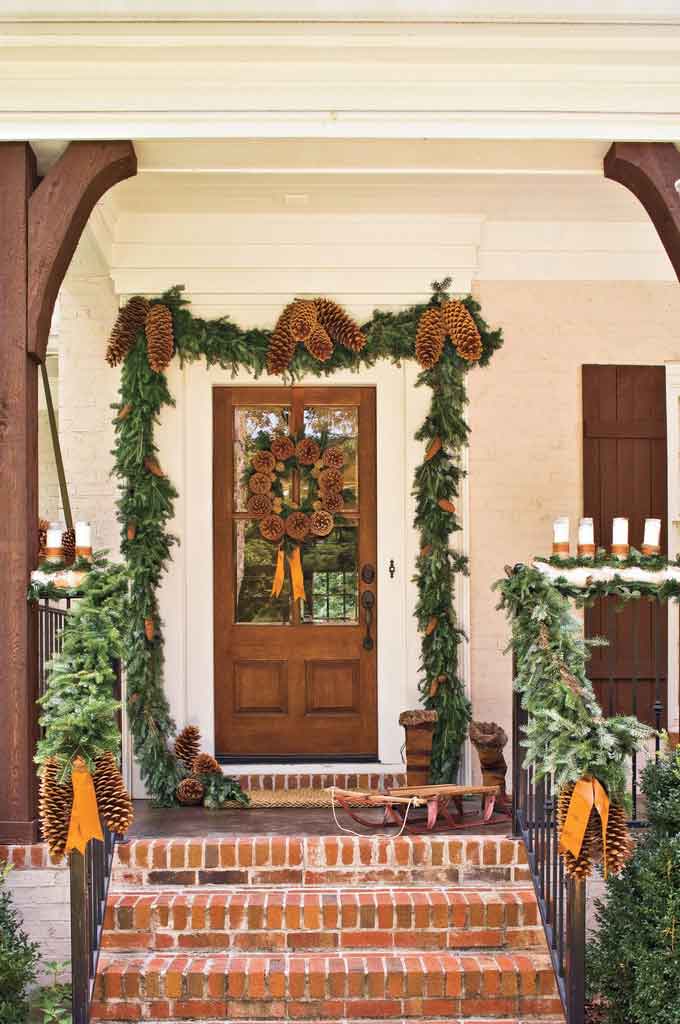 Some Christmas decorations are cartoonish or childish.  If you want to have a different look, you can choose an old-fashioned Victorian era style to make door covers for Christmas. Skip the usual wreath, and instead go with a large garland that stringing around the top half of the perimeter of your door. For the final touch, you can use romantic color bulbs and stars, such as gold and burgundy.
A Candy-Coated Dream Theme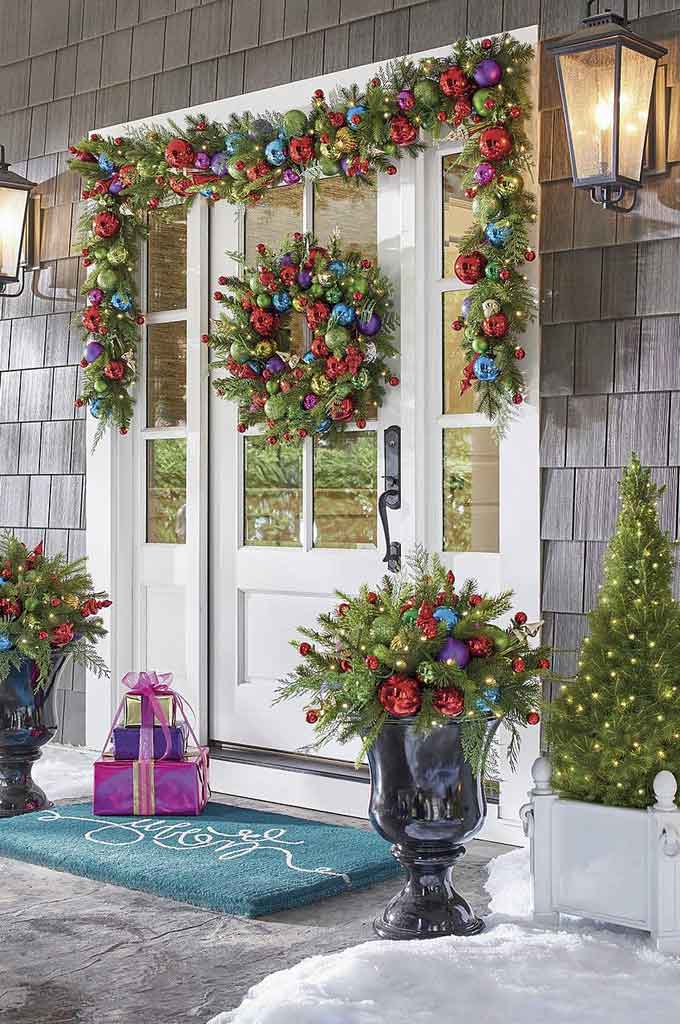 What would you do if Christmas has no tasty sweets? Then you can use fancy ideas to make Christmas decorations. You can use candy themes that are inspired by all sweet and delicious things to make the Christmas season great. To create the candy garland, you can paint ping-pong or small Styrofoam balls in various bright candy colors.
After that, thread them together with a needle and cotton. To create the candy cane-inspired polka-dot planters, you can cut out circles from a sheet of red vinyl material. Then, use hot glue to a tin planter. Finish the appearance of door covers for Christmas by sprinkling some faux gifts wrapped in around your entryway.
Frostbitten Winter Decoration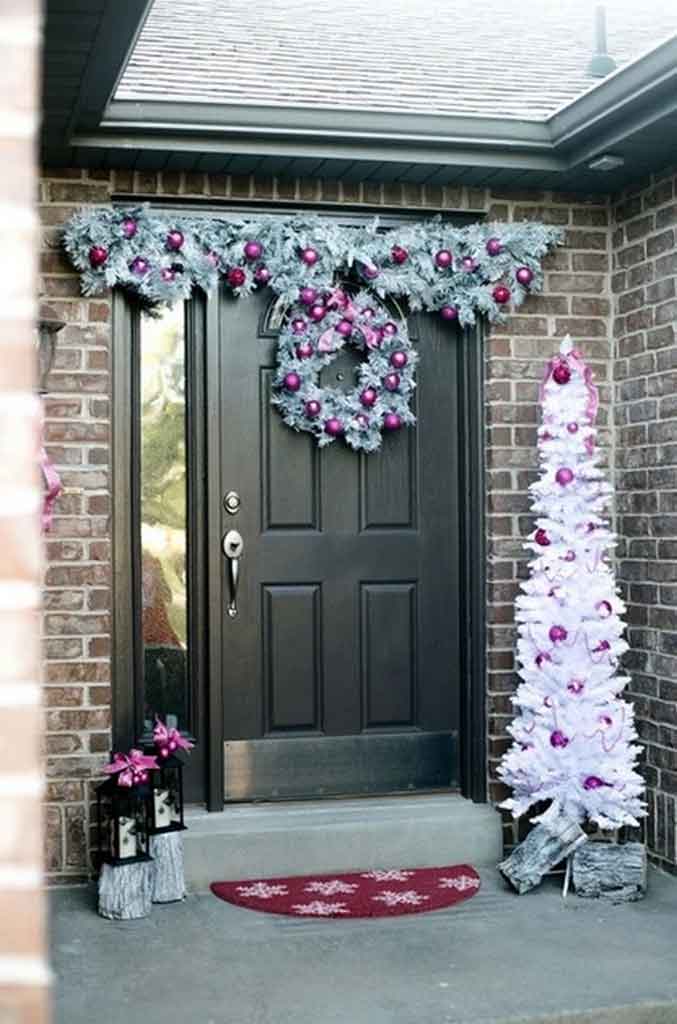 The next excellent Christmas door decorations can capture the spirit of the season. Christmas is not about enjoying with your friends and family by the fireplace, it is also about waking up each day to a snowy winter wonderland. Adopt this look on your front door, and use a white faux snow spray to lightly cover a wreath and a garland.
Three Wreaths for The Price of One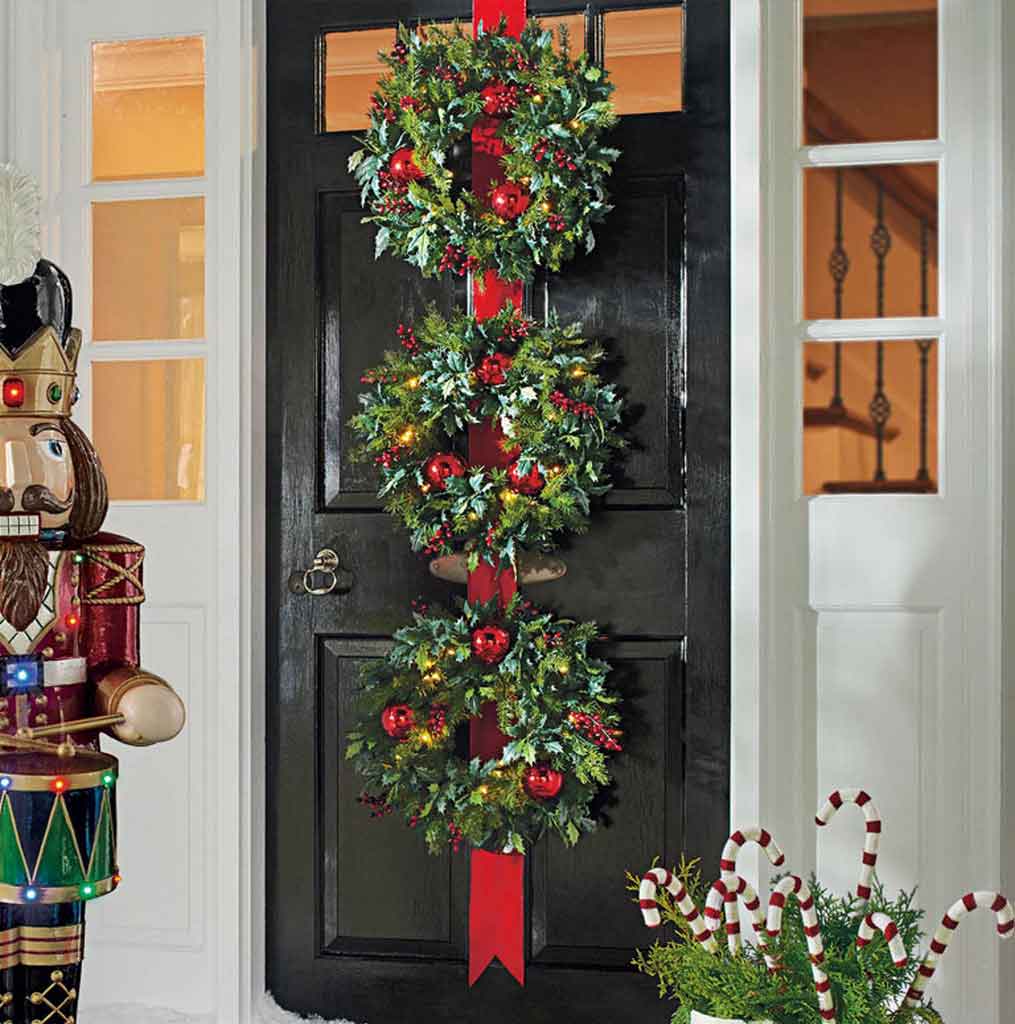 If you want a unique but simple way to spice up your home decoration, try hanging three Christmas wreaths. You can hang one on the top, so that they cover the door from top to bottom. Not only have that, but you can add string lights or ornaments to give the wreaths a little extra something. This door covers for Christmas is an excellent idea to try in your home.
There is no better way to show your guests and family enjoying the spirit of the season than by creating a beautiful decoration scheme on your front door. Christmas front door decors are a joyful astonishment that makes those who visit your home feel welcome. You can start by using simple design or fancy decoration, your options are endless.
Here you are at royhomedesign.com, content above Find Out Excellent Door Covers for Christmas Ideas to Transform Your Home Appeal published. Many people trying to find info about Christmas door decoration ideas and definitely one of these is you, is not it?