Curtain Hanging Styles To Spice Up Your Home Decoration
|
Related to the various colors and materials of curtains, there are also many types of curtain styles that can be the solution for your room decorations. With these different styles, you can make the room look more attractive. Here are seven gorgeous curtain hanging styles ideas for your home.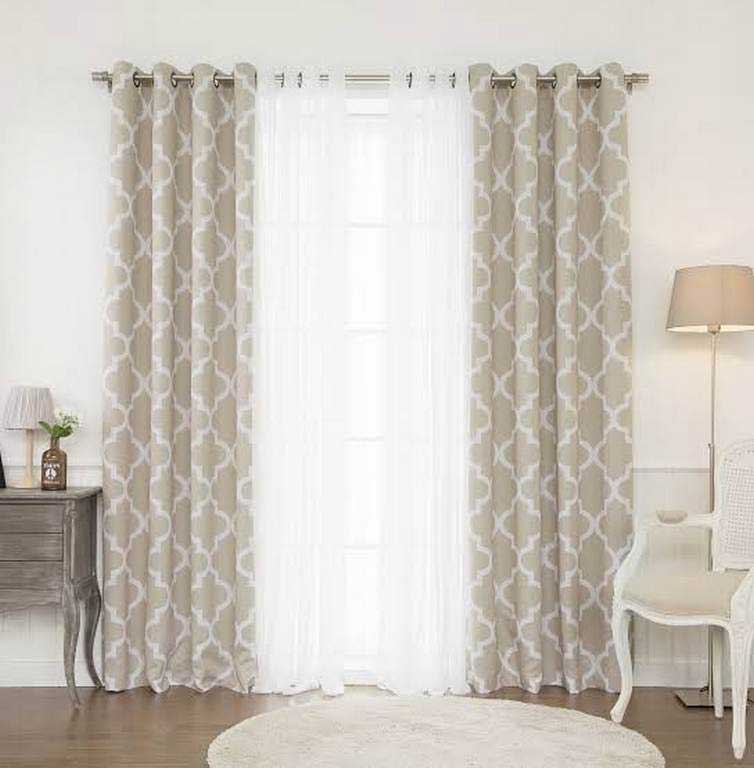 7 Most Popular Gorgeous Curtain Styles for Your Interior
1. Pair Curtain Panel
A pair of curtains allows you to mount it on either side of the window. Then later both can be opened and closed, and curtain tiebacks can be added during installation later. This pair curtain style is very often used for any type of room, you can adjust the color and size of the curtains according to the theme of the room or needs.
2. Single Panel Curtain
If there were a pair of curtains for a wide window, then a narrower window can use a single curtain. However, these curtain styles can still be adjusted according to needs. Moreover, you can easily open and close the curtain because there is only one curtain, this is the advantage of this curtain hanging styles.
3. Tab Top Curtain
This curtain style has a casual impression that is presented by the main loops that hang the curtain rods. With these loops, it is easier to open and close the curtain through the hanger hole. More than that, this casual and attractive curtain is usually used for decorating a comfortable farmhouse or cottage-style house with a warm and cozy atmosphere.
4. Box Pleat Curtain
In the box pleat curtain style, curtain folds will be made neatly and permanently. Make the curtain look more shaped and stand out, not easy to wrinkle and change its shape. For this reason, this curtain can be a solution for all types of rooms that want to accentuate a neat and attractive impression on the curtains used.
5. Goblet Pleat Curtain
This goblet pleat curtain hanging styles has the shape of a goblet or wine glass at the folds of the curtain, making this curtain look unique and attractive. In addition, the delicate structure of this curtain will keep it stationary and can only be used to decorate windows. Curtains with this style are suitable for high-ceilinged rooms that have a thick formal impression.
6. Tie Top Curtain
The style curtain allows you to have the curtain attached to the rods with a string at the top of the curtain. It differs from the tab top curtains which have prominent loops, this tie top uses direct ropes to attach the curtain to the rods. With its unique shape, this curtain can make the room more attractive and look relaxed but beautiful.
7. Grommets Curtain
Grommet Curtain is the last choice of gorgeous curtain hanging styles that you can try for your home. Where this curtain has a modern and contemporary model, with the top of the curtain having a ring or grommet hole to attach it to the rods. It makes it easier to open or close the curtain, suitable for rooms that often open or close the curtain.
There are various types of curtain installation styles for rooms that you can try, which can be adjusted to the theme of the room or needs. The curtain styles that have been mentioned can be your inspiration to make your home more attractive. In addition, with a unique curtain style, it can be an attractive decoration and stand out in a room.