Get To Know The Best Options Of Temporary Fence Around Pool
|
Having a swimming pool in your backyard is an ideal way for those of you who want to relax with your family in private. Along with the joys and benefits of swimming pools, safety is the most vital aspect to consider. The following temporary fence around pool can be an option to protect children and pets from the pool area.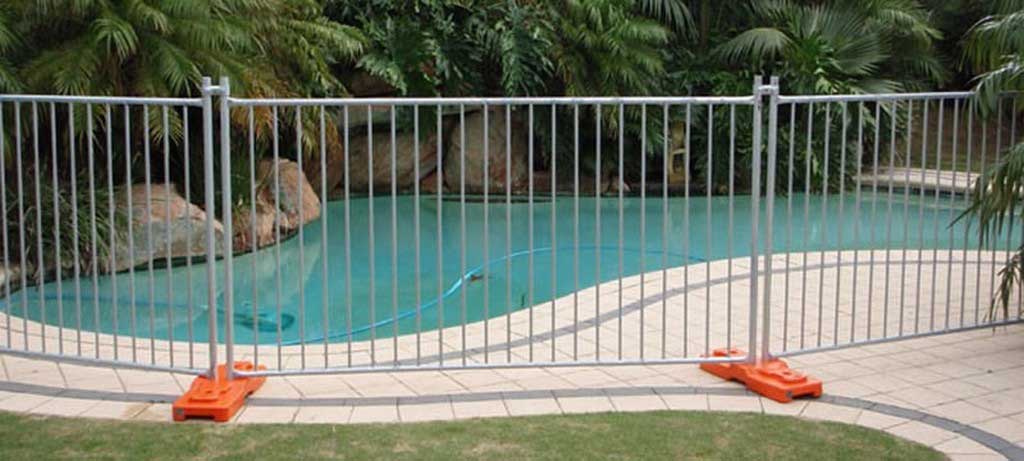 Reasons for Using a Temporary Fence
According to the Centers for Disease Control and Prevention report, drowning is one of the foremost reasons for death in kids early age (1-5 years). Almost all drowning accidents can occur in the private pool of the house. The ideal way to stop damage or disasters while using the advantages of a pool is to place a temporary pool fencing system.
Pool fencing can reduce the risk of accidental drowning. It is comparable with the cost of installing a fence which is quite large. However, financial circumstances may prevent you from installing a temporary fence around pool. In addition, you may be renting a house, and the owner is not allowing you to make significant changes to the house.
Also, you may not have children but have a pet you want to keep to avoid jumping into the pool unattended. In this case, the homeowner will need a temporary pool fence. Temporary Pool Fence Systems can provide a solution whatever your circumstances with sturdy construction for fence posts and stands.
The Guard Pool Fence System works effectively in placing a high-density polyethylene base around the pool area. You can then fill each base with water or sand to be on the safe side. Each bottom of the temporary fence around pool can hold about eight gallons and weigh about 65 pounds when filled with water. It will double in size if it is filled with sand.
Temporary Fence Options For Pools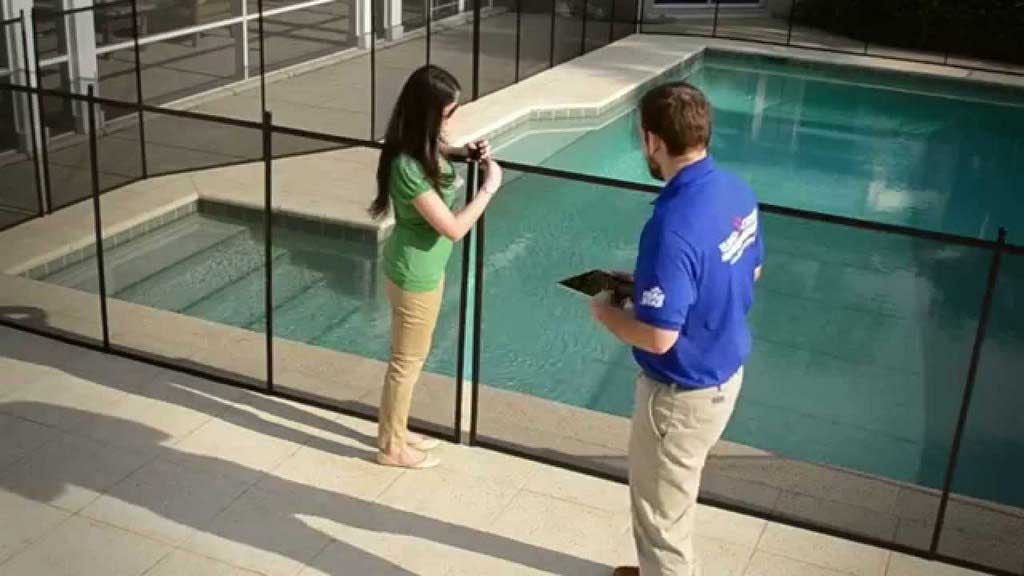 Guard Pool Fence Systems also provides a variety of easy-to-remove fencing systems. It allows you to drill holes in the ground or deck more easily. In this way, homeowners can also benefit from removing temporary fences when you don't need fences in the pool area. Overall, a swimming pool fence is an ideal choice.
A fence without holes is indeed the best temporary fence solution. These can be placed around your pool so that the fence can be securely held in place. However, this allows for a strong fence, the ability to remove the fence easily. Not only does this give an unsightly appearance, but it can also be a bit dangerous.
Fortunately, you can choose another variant of a temporary fence around pool by only having a supported model at the bottom. It can solve the problem of annoying holes and create a much cleaner solution. The only thing that doesn't help this option is that you have to keep the fence in several places when you want to remove it.
Overall, compared to permanent solutions, temporary fences can be easily removed at any time. It provides your free time quickly and efficiently while at home. You can get a safety fence which can come in handy when kids are around the pool. Temporary fencing also gives the freedom to remove it in a short time.