Home
»
Decorations
»
3 Best Options of Seagrass Coffee Table Tray You Need to Know
3 Best Options of Seagrass Coffee Table Tray You Need to Know
|
Seagrass coffee table is a piece of eco-friendly furniture that is important for displaying beauty and storage. You can put food, drinks, a collection of decoration books and more. However, the appearance of the coffee table will also be empty if it is not given additional unique decoration elements, such as a tray. To give it a nicer look, here is a seagrass coffee table tray that you can buy.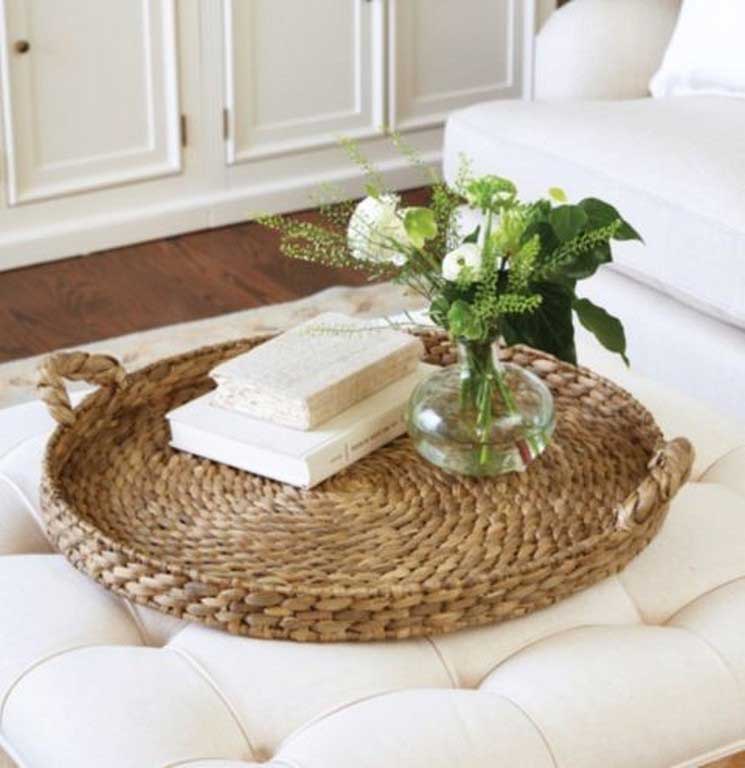 The Recommendation of Tray Seagrass for Coffee Table
1. Boho Round tray
If you are looking for a natural weave multipurpose round tray made from water hyacinth, try to consider this design. Featuring handwoven with local artisan with round design, Boho round natural tray is the best option for your coffee table. It is also a versatile design so you can put it at the corner of your home decoration, etc.
The natural hue from the seagrass is suitable for specific occasions. It includes rustic décor, farmhouse, thanksgiving event, Christmas, family party, and many more. Not only that, but you can use it as a coffee table decoration for a fruit tray, accessories tray, bread platter, and creative organizer in the living room.
The Seagrass coffee table tray provides numerous in size and diameter. You can find the small size at 25 cm diameter and the large size at 40 cm. The best thing about the product, you will find anti-fungal features and finish with melamine. That is why this accessory has the best durability and long-term use as a decoration item.
2. Natural Seagrass Woven Round with Handles Coffee Table Tray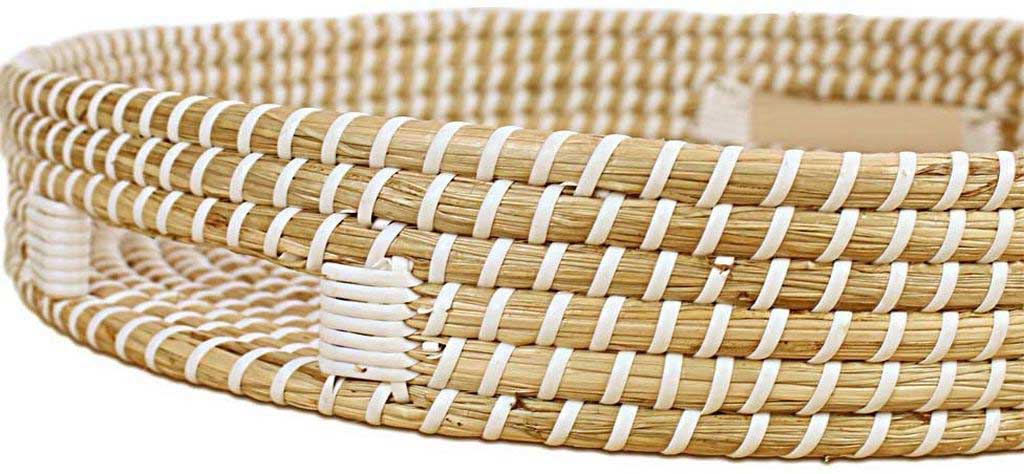 In case you want to decorate your interior, don't limit the beauties to just flower vases. You can choose another option such as seagrass woven with a handled tray. The large serving tray is made of natural Seagrass. It is softer, skin-friendly, and eco-friendly at the same time. Plus, the seagrass coffee table tray is available in white color to represent a great farmhouse decorative display.
In any case, the tray is perfect to use in several settings. It consists of home, office, restaurant, fruit store, etc. You can use the tray as an ottoman, coffee table, side table tray, food or drink, and fruit serving basket. Also, you could simply use it on the tabletop to hold keys, mail, remote controls, assembling plants, napkins, salt and pepper, and other small items.
3. Round Tray Basket Décor in Numerous Tone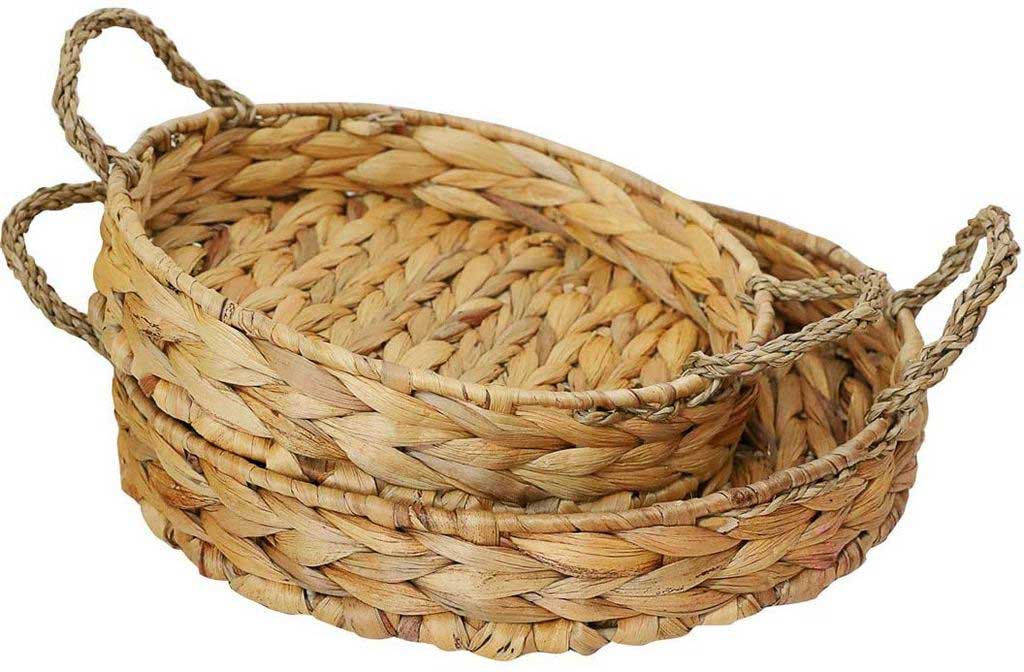 Perfect for a table centerpiece and tray, you can choose from three dimensions of this product. The diameter is classified into three categories such as small (25cm), middle (35cm), and large (40 cm). Also, you can determine different options for Seagrass Coffee Table Tray tone. It includes natural willow color (no finish), transparent Lacquer, and custom seagrass coffee table Color.
All in all, the coffee table tray is available in numerous shapes, sizes, and colors. You can pick depending on your need. It is due to the eco-friendly feature provided by the seagrass tray and the natural look. The best part, you can choose the best size for your coffee table since it provides a distinctive diameter.