Best Home Lighting Ideas That You Can't Learn From Books | Roy Home Design
|

Knowing The Types Of Lights
Ceiling lamp
A ceiling lamp is a type of lamp that is installed under the ceiling with various forms of accessories that can be found in the lamp shop or supermarket building materials and household appliances. This lamp is usually installed with a reflector trim and is widely used for offices.
Pendant light fixtures
A pendant light is a favorite decorative lamp and is often used for homes because of the ease of installing the cable network. Rooms with ceilings from concrete usually use pendant light. A pendant light is also commonly used to fill an area with high ceilings, for example in voids or stairs. The light can be used to illuminate a specific area, such as a dining table.
Wall lamps
This type of lamp is commonly used as wall hangings or provides a dim illumination when night falls or when other lamps are turned off. Wall lamps can also be used to emphasize an area, such as a sitting area. It can also be used to give directions as in the hotel's lobbies.
Floor lamps
Floor lamps can be used to provide more illumination or intensify interior design beauty. This type can be used for reading lamps next to the reading chair or sofa, even as a living room decoration.
Desk lamps
Based on its function, this type of lamp is widely used for reading or other activities on the desk and most of it is only used on the desk area. You can adjust the light intensity and the light direction can also be changed as desired.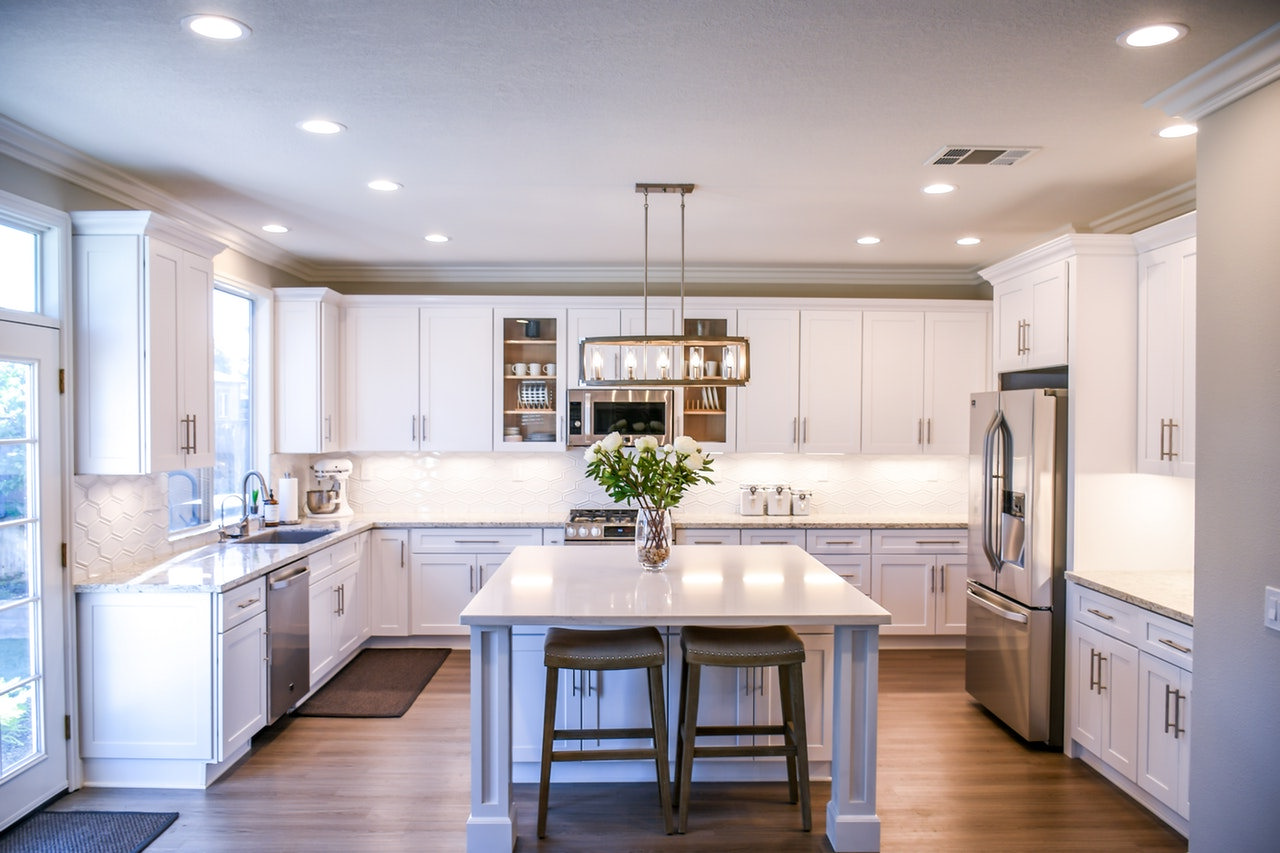 Indoor Lighting Arrangement
According to its use, the type of lighting can be classified into two, namely illumination from bottom to the up area (uplight) and the illumination from up to the bottom area (downlight). Uplight is mounted on the bottom edge of the wall. It is usually to give illumination to a certain area, such as niches, wall corner or sculptures. Downlight direct the lighting from top to bottom. This type includes a spotlight mounted on the ceiling to illuminate certain paintings or corners.
On the market, you can find a lamp with white and yellow lighting. The yellow color gives a warm and artistic atmosphere (dim), while the white color gives a clean and bright color.
Choose a lampshade design. You can choose various types of lampshade materials, such as acrylic, fabric, plastic, or glass.
Lights can be placed on a wall, hung on a ceiling, standing on the floor, or placed on a corner table or TV table. This placement variation will produce an attractive coloring room appearance.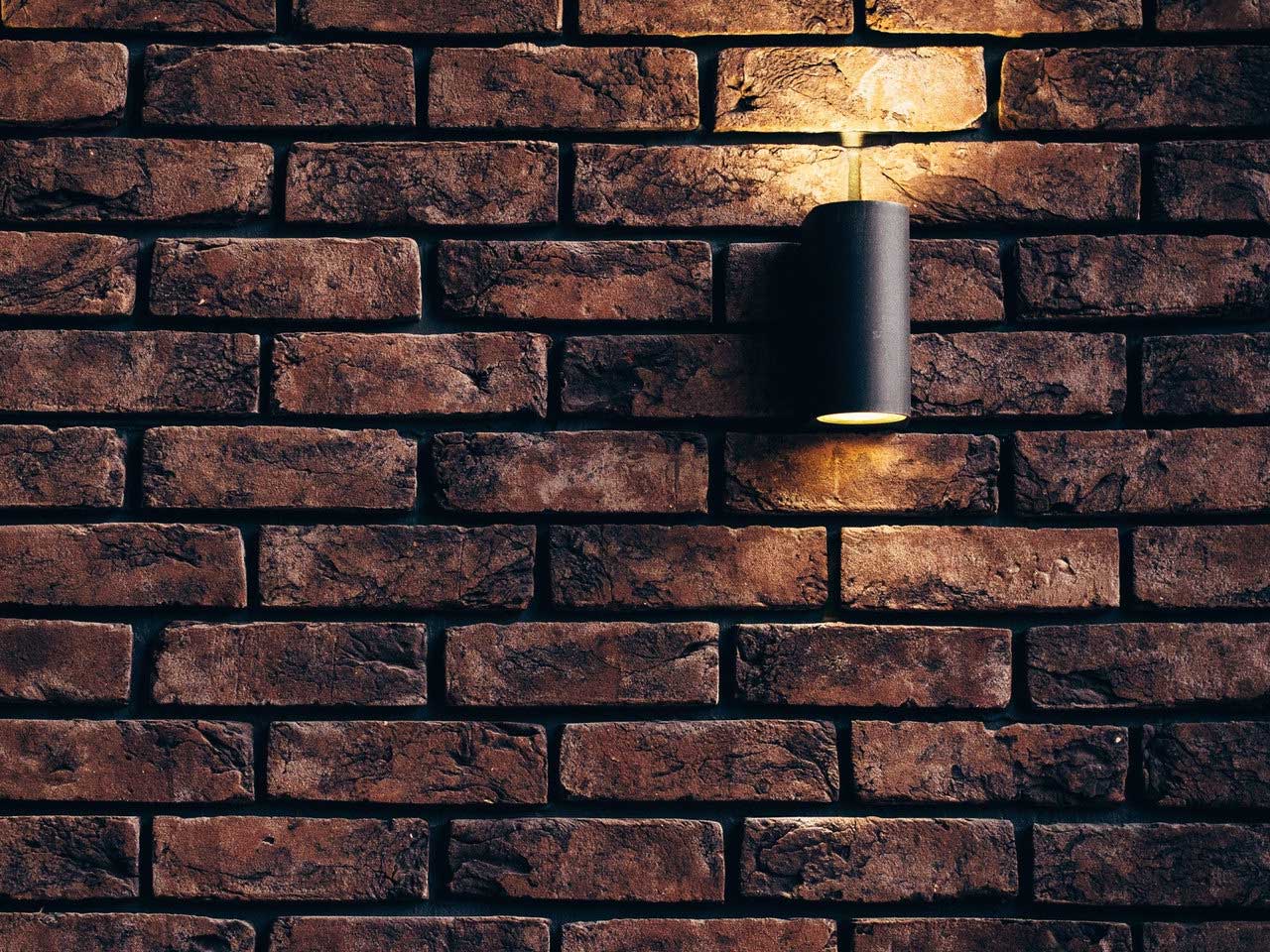 Tips For Choosing A Home Lighting
Adjust the light placement to environmental conditions
It means, outdoor lights, for example, it's better the lampshade you should use is made of stainless steel, aluminum, or iron that has been painted anti-rust.
Determine the light color you want to use
The light with a yellowish illumination character was allegedly able to evoke a warm and romantic atmosphere, so it is very suitable to be placed in the bedroom or other room used for relaxing. Meanwhile, a white illumination is more suitable for use in the workspace. This light color determination will automatically guide you to make a choice between fluorescent and incandescent lamps.
Adjust the light design to the house character
A light with a classic traditional design will certainly look strange if placed in a house that has a minimalist modern concept.
The lamp character that radiates heat can also be taken into your consideration when choose a lampshade. As an unity, a lampshade you choose should be heat-resistant, non-melting, and non-flammable.

Task Lighting
As the name implies, task lighting is used to give a lighting in certain areas that require more light. An example is a lighting near a mirror in a bathroom to help the makeup process.
One mistake that often occurs when installing a lamp in a vanity mirror is to place it directly above the mirror. Intending to provide better lighting, the result is causing shadows on the face that makes it difficult to see your face clearly.
Therefore, install the lamps on the left and right side of the vanity mirror with a distance of 36-40 inches that can provide the best light bias on your face. The presence of lights on the side of the vanity mirror is also the right way to illuminate the bathroom while giving the spacious effect.

Accent Lighting
This type of lighting brings lightness at a certain spot as well as a warm impression into your interior room. For example, to give illumination to a statue or plant ornament on the side of your family room or terrace.
Several factors need to be considered, such as adjusting the color of lighting with the dominant color in your room. In general, the light used for decoration is yellow color.
Also pay attention to the light intensity, especially for tasks and accent lighting that should not be too bright or dark because it can damage the art elements. For ease of adjusting the light intensity, you can use dimmer switch for lamp.

Chandelier For Dining Table
A rectangular dining table, more easily given a rectangular shaped chandelier mounted horizontally. Also note the comparison between the size of the dining table and the size of the chandelier. If you want to use another shaped decorative chandelier, you can make a row of lights on the dining table. The most important thing is that the lights can illuminate the entire dining table area.
So, if you want to obtain all these awesome images related to Best Home Lighting Ideas That You Can't Learn From Books, click on save button to store the graphics to your personal PC. They're all set for save, if you want and wish to obtain it, click save logo in the web page, and it will be directly saved in your PC.
Here you are at royhomedesign.com, content above Best Home Lighting Ideas That You Can't Learn From Books published. Many individuals searching for details about Home Lighting Ideas and certainly one of them is you, is not it?