Basement Water Removal Tips And Health Attention
|
Mold and water effects on the building can be bad for health or house conditions in general. However, it is unavoidable for some buildings with basements. Due to its nature that is located under the building, it is bound to be flooded or get a huge impact of water damage. If it happens, you can try these basement water removal tips to ensure the home and owner's health is always on top.
Step By Step How to Clean a Flooded Basement
1. Moving Out Items
Mold growth, warp, and rot pretty quickly. In the case of the basement, you need to quickly remove or move out the affected item from the water as soon as possible. Good things are some items that suck up water can be salvaged if they have contact with water for less than 24 hours. Otherwise, you might have to throw them away or get some items replaced.
2. Suck Up And Dry The Basement
With every item and furniture out of the way, the next thing to do is to suck and dry the basement. It is not only vital for basement water removal but also a great way to avoid further mold growth and damage to the house or your items. It is also good for health, considering staying on the mold-infested areas is bad for health.
To help suck up dry the water, you can always use a wet-dry vacuum or sump pump. It will suck the remaining water out of the area. As the water is gone, you can dry with a vacuum or a strong fan heading outside. Don't forget to ventilate and dehumidify the area. If the basement has a baseboard, remove it or drill a 1-inch hole halfway between the wall to evaporate moisture.
Removing and drying the flooded basement or the water damage can take time. Sometimes it takes more than two weeks to get everything dried and ready to move on to the next tip. If needed, you can ask for professional help to do basement water removal since they might have more powerful and heavy-duty equipment.
3. Clean And Disinfect The Basement
After the drying proves, you need to clean and disinfect the basement. It includes all of the contents and structure. In this case, it is advised to avoid using bleach since it only kills the mold, not the spores. You can use detergent to get everything cleaned and add a bit of fragrance. But if the mold has developed on drywall and wood items, you may need to discard everything.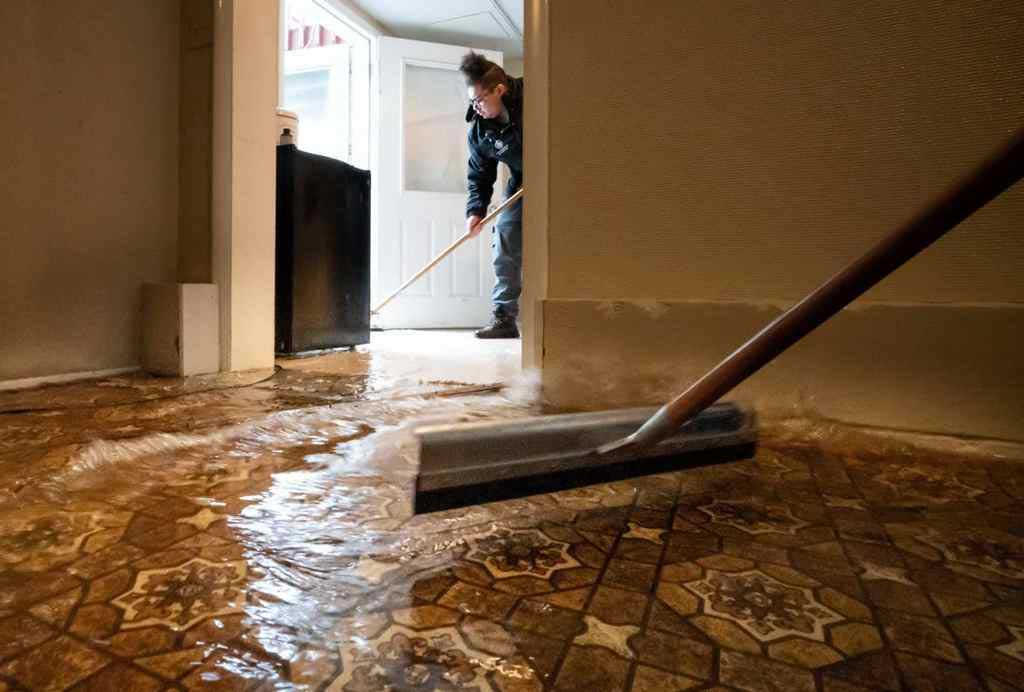 4. Make Any Necessary Repair
The necessary repair might be needed for some areas and structures. The best you have to do is replace some of the damaged drywall with some mold-resistant material. Sometimes you might have to fill cracks on the foundation and repaints the areas. To make it better, be sure to seal the window and vents after basement water removal.
Surprisingly enough, basement flooding or water damage is pretty common to happen. It is preventable with better rainwater diversion, cleaning gutter, and downspout. If the flood has already happened, it is best to move out items quickly and dry the basement. Cleaning the room and disinfecting any possible mold infection are needed before you repair the area.