Home
»
Living Room
»
5 Excellent Reasons for Choosing Built In Media Cabinet For Small House
5 Excellent Reasons for Choosing Built In Media Cabinet For Small House
|
Media is a crucial part of a family's life to keep their well-being in a great place. Therefore, providing the media is one of the important parts of a house. The TV and decorations in your living room sound delightful, but what if you have minimum space for ornaments? A built in media cabinet for your living room is the best solution for entertainment.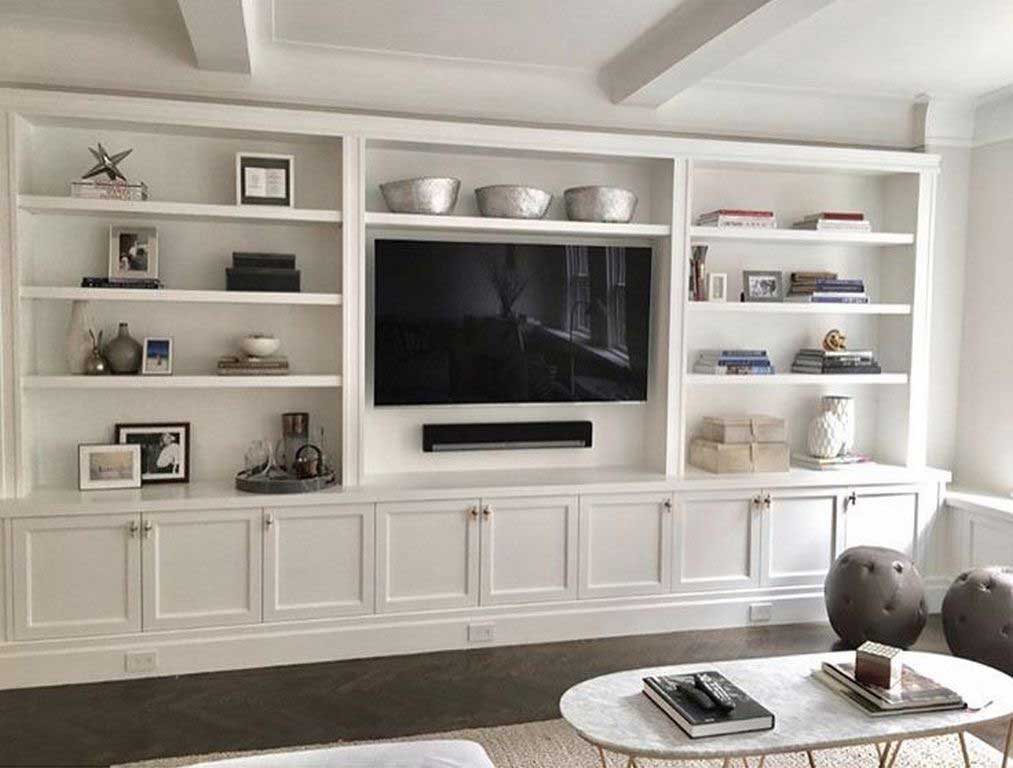 Usages For Built In Cabinets to Create Maximum Storage Space
1. Maximum Use of Minimum Space
To install a floating television or fireplace in your house, building a storage cabinet throughout your living room wall can be a great idea to incorporate entertainment and a media cabinet into a small area. All the television cables can be hidden behind the walls, which already consist of an additional space to store your clutter, to keep your living room very clean.
2. Underground Floors No Longer A Wasted Space
A sporty family might get confused about where to put their gym equipment with a limited space to move. Don't worry about this because placing your gym tools under the room before you move into the house can be a modern way to keep your gym tools in a safe space. At the same time, a built in media cabinet lets you freely move your body without worrying about dents on your ground floor.
3. Make Use of House's Heights
Textbooks or novels from your college can be collected in a new way. Instead of buying a lot of boxes and storing them away in your attic to be left deserted, you can put them in a cabinet in high storage in your study room. The reason to install high-level bookshelves is to collect as many books or essential items to show off as you want.
4. Exploit Under The Bed Space
Built in storage is essential for a child's bedroom, especially if they are into gaming. Having a space or built in media cabinet under their bunk bed means you can install a PC or console as a source of your children's entertainment for their well-being. If you have a younger child who is not old enough to play video games, make sure that you can still use under the bed space as a playing space.
5. Frame a Window Zone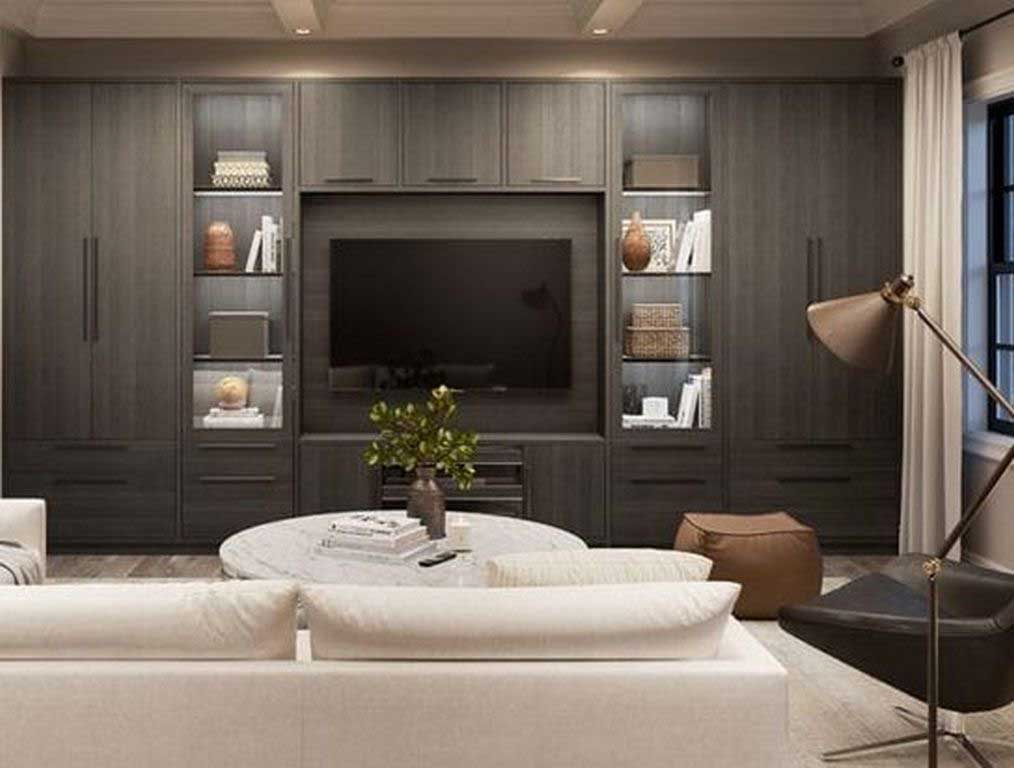 You do not need to worry if you don't have any study room inside of your house, because even without it you can still combine both of your bedrooms with your study space, for more effective use of the area. The walls along your room are a great space to use as a bookshelf for a built in media cabinet, which you can enjoy while reading on your window bench.
In conclusion, the cabinet built is a futuristic way for a small house to stay filled with all the knick-knacks that a family needs. One of the ways is by making use of as much space on your wall while still having a lot of floor areas for you to move. After all, you can put your sofas, coffee tables, and other standing ornaments.